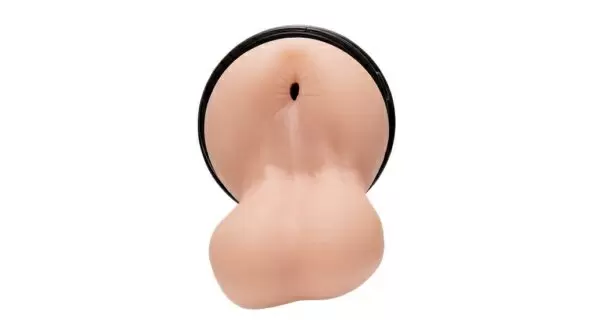 LoveSack
Overall Rating
3.18 out of 5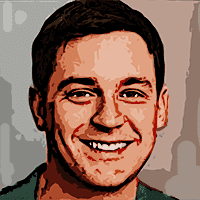 Written by
on , updated on
Fleshlight LoveSack Review
In this detailed Fleshlight LoveSack review I will talk about the recently released Fleshlight male masturbator with an orifice that you've never seen before.
When you thought that Fleshlight has done it all – they come up with a new way to please men. Recently Fleshlight introduced their brand new pocket pussy – LoveSack with a pair of family jewels on the orifice to tingle yours.
Since it has a pair of nuts hanging out, you would expect that mostly gay or bi-sexual guys will be into it. However, even though I'm straight – I'm a curious dude, so naturally, this one will be tested.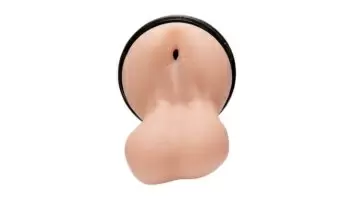 Order Now
Of course, I do expect some extra love for my nuts from it. Since I am paying $79.95 for it (10 dollars more than for most Fleshlight's pocket pussies).
So, let's see in detail what we can expect from the Fleshlight LoveSack.
Fleshlight LoveSack Benefits
New orifice – new pleasures. Naturally, you would expect a lot from a new Fleshlight product, since it's very rare that the brand would disappoint you. Since it's a brand new product – today it's quite difficult to see what the users are talking about it – there is barely any feedback online from them. However, in my opinion, here's what you can expect from Fleshlight LoveSack:
Unique Sensations
Since Fleshlight LoveSack has a pair of balls hanging out, naturally you can expect to experience some brand new sensations.
Personally, I feel that it could actually compensate for some of the extras that you get from your partner and can't get from a regular pocket pussy.
The balls that hang out should stimulate yours pretty nicely, so it compensates for the part when your partner plays with yours.
Exciting Texture
Even before you try it, just from the pictures of the inner sleeve texture you can tell that you're going to have some intense experiences.
The sleeve of Fleshlight LoveSack is very textured, full of ribs and dots designed for extra stimulation.

Fits Nearly All Penis Sizes
Fleshlight LoveSack has an impressive insertable length of 8.5 inches. This means that it can accommodate nearly any penis size.
Since it has a super intense texture right from the beginning, it will perfectly suit penises that are on the smaller side. Especially since it has the extra set of nuts hanging out that will stimulate your balls at the same time.
However, if you have a super long penis that is way longer than the insertable length, you might not be able to enjoy the additional sensations the artificial balls can give you.
Hypoallergenic Materials
Fleshlight produces all of its sex toys from hypoallergenic materials. So, naturally, LoveSack is not an exception.
I always recommend choosing only those sex toys that are made from skin-safe materials. This way you will avoid any potential allergic reactions that could cause skin irritation for you or your partner.
However, keep in mind that you need to properly lube up your sex toys. If you don't use lube, sex toys, such as pocket pussies, can cause skin irritations for your penis that are completely unrelated to the sex toy itself.
Not using lube causes additional and unnecessary traction that can irritate the skin and completely ruin the experience of using the sex toy.
Discreet Shipping and Billing
Fleshlight always offers discreet packaging, shipping, and billing with all of its products.
So, you can expect to get the same treatment when ordering Fleshlight LoveSack.
So, your sex life will remain private – unless you tell anyone about it yourself.
You can get your sex toys delivered to work or anywhere else, where you're sure that you'll be the one who opens the package.
How Fleshlight LoveSack Works and Feels?
With a ball sack or without – a pocket pussy is a very simple device to use. All you need to do is find a quiet place, lube it up properly and you're ready to go.
I always recommend choosing a water-based lube, as it is compatible with any sex toy material, so you won't be stuck with multiple jars of different lubes.
Keep in mind that before you use your LoveSack for the first time, you need to properly wash it. Also, you need to wash it and dry it properly after each use, to keep it neat and clean without any nasty bacteria or dirt that you definitely don't want on your penis.
How Fleshlight LoveSack Feels?
Well, for me, LoveSack is the first pocket pussy with balls hanging out. I've never tried one like this before. However, despite the balls, in some terms, it's similar to other pocket pussies as it is one of them.
The additional ball sack does give its unique benefits. For starters, you can expect the artificial nuts to tingle yours similar to a manner that your partner would. If you don't like your balls being played with – you might not enjoy it. However, I personally enjoy it very much when my partner goes for them. So, I'm super excited to see how this will work out (even though I'm straight and already red that some straight guys are a bit repulsed by it).
When it comes to the sleeve itself, as you can see from the image below – Fleshlight LoveSack has a pretty unique texture.

The brand new LoveSack is full of dots and ribs that will give you some intense stimulation. Actually, I could even say that based on the intensity it's most likely to offer, it could even be similar to STU.
If you're not familiar with Fleshlight STU – it's a super intense pocket pussy, designed for stamina training. So, it helps men around the world fight premature ejaculation and become better lovers. Or to put it in other words, by getting the pleasure you train yourself to give more pleasure to your partner.
Update: After I finally tried the LoveSack – it was pretty good but nothing too special, the testicles did feel nice bumping against mine but the sleeve was not as intense as I expected it to be and tuned out pretty mild.
What You Get in The Package?
Usually, unboxing sex toys is one of the most exciting experiences for me. Since all of the items arrive in unmarked packaging, you never know what item arrived, especially if you ordered several at a time.
So, once your Fleshlight LoveSack arrives, you might be surprised. Once you open your unmarked box, here is the list of items you can expect to find inside:
A luxurious black case that has an extended protective cover
Brand new LoveSack texture sleeve
Unique butt and balls orifice
Detailed instructions for proper use and care
As you can see, the only thing that's missing is lube. So, if you already have some water-based one, there is no need to buy any additional items to use them.
However, if you don't, I would recommend ordering some water-based lube in advance. It's definitely not fun when your pleasure time is delayed due to a lack of lube. So, prepare yourself!
Fleshlight LoveSack Downsides
Even though Fleshlight LoveSack has a lot to offer, nothing in life is perfect. So, before you get yourself a sex toy, you need to know what to expect from it – not only the good stuff but also the not-so-good as well. Here are the potential downsides you can experience with LoveSack.
Not For Everyone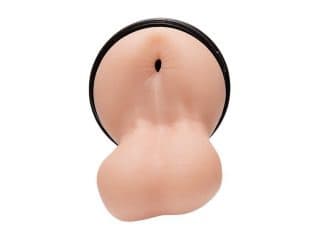 Naturally, balls hanging out of a pocket pussy is not for everyone. I have already witnessed some people who are not too into it.
However, if you're curious and don't have super-strict beliefs that a sex toy can be called gay or straight – you should give it a go.
Personally, even though I'm straight, I was very curious to see what it feels like!
Could Be Too Intense
As you can see, the texture of Fleshlight LoveSack looks very intense, so it could be a bit too much for some guys.
However, you can look to it as a stamina-training pocket pussy. So, you'll be training for a marathon in bed as well, instead of a regular sprint.
Fleshlight LoveSack Alternatives
Even though Fleshlight LoveSack is a unique pocket pussy, you can find alternatives to it.
If you're looking for something very intense, I would recommend you to check out the Fleshlight's Stamina Training Unit.
This Fleshlight is designed especially for stamina training and helping you last longer in bed. So, for anyone who enjoys very intense experiences.
Also, it's a great alternative for those, who don't enjoy it when their balls are being played with. Also, it comes in three different orifices: butt, vagina, and pure. Pure is ideal for those, who enjoy a non-anatomical orifice on their sex toys.
The Verdict
Overall, Fleshlight LoveSack is a new and exciting, quality-made male masturbator. However, it's definitely not for everyone.
Those who have an open mind towards sex toys and enjoy experimenting, I believe will definitely enjoy giving this pocket pussy a test ride.
However, those who have super sensitive testicles or don't enjoy it when their partner plays with the family jewels – might not be the perfect person to buy them.
Either way, I can say that expect a lot from the Fleshlight LoveSack and can't wait to give it a test ride.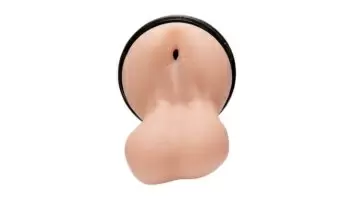 Order Now
If you think that you're one of the guys that will enjoy this male masturbator, be sure to buy it via the official Fleshlight website or from an official distributor. This way you will know that you're getting the real thing and not just some cheap knockoff.
So, if you're ready, simply click here and get your Fleshlight LoveSack.