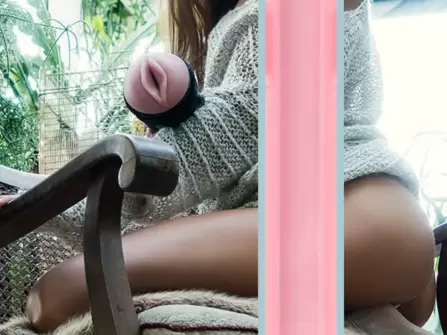 Pink Lady
Overall Rating
3.45 out of 5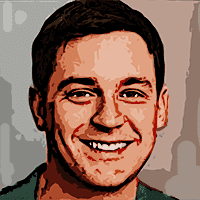 Written by
on , updated on
Fleshlight Review – The Pink Lady
In this Fleshlight review I will tell you all about the famous Fleshlight brand and their original product – the Pink Lady from which it all started.
The Fleshlight story began in 1998 when Steve Shubin created and patented the first device for discreet sperm collection today better known as a pocket pussy. So, the first Fleshlight dates more than 22 years.
Even though the original Pink Lady had a very simple and plain sleeve without any texture it continues to be among the best sold Fleshlight products. However, it's not a surprise, as they say – you never forget your first.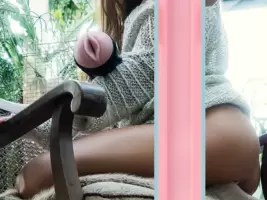 Order Now
Since the first launch, Fleshlight has come a long way and now is among the leading sex toy brands. During these 22 years, they have improved a lot and created various pocket pussies that have unique textures that bring users pleasurable experiences.
However, today, in this Fleshlight review, we'll be talking about the original Pink Lady and see what's so special about it. If you wish to learn more about the Fleshlight history, check out this detailed Fleshlight guide.
Fleshlight Pink Lady Benefits
Even though Fleshlight Pink Lady is the simplest sleeve that the brand has to offer it does come with numerous benefits. Some of them are psychological, some of them are physical. So, without any further ado let's review Fleshlight's benefits.
Curiosity
Naturally, since it's the first and simplest Fleshlight sleeve, it's the curiosity that encourages people to buy it. Well, at least for me that was the main reason.
Since it's the simplest sleeve, it has no ribs nor advanced texture. It has a very simple and plain inner sleeve. However, I was very curious to test it and not just for the sake of writing a Fleshlight review.
I was very interested in seeing what's so special about such a simple product that, with time, became a global brand.
Pleasure
Even though it's a very simple Fleshlight – it still does the job right. So, you don't have to worry about it. However, if you're a super experienced sex toy enthusiast, the Pink Lady might be a bit too boring for your taste.
Yet, if you don't have a very specific taste, you will enjoy the original Fleshlight. I know I did.
Easy to Clean
Similar to what you have read in my other Fleshlight reviews, the sleeves are easy to clean and maintain.
Since the original Pink Lady has a very simple and plain texture, it is going to be super easy to clean.
Keep in mind that you need to clean each and every one of your sex toys after each use. Otherwise, they will start accumulating dirt, sweat, and other nasty stuff that you surely don't want on your private parts.
Discreet Shipping and Billing
It doesn't matter whether you choose the newest or the oldest Fleshlight product, you will always get the best treatment.
Each Fleshlight product, including the Pink Lady, will arrive in discreet packaging – a plain box with no signs of Fleshlight on it. Also, you will get discreet billing. So, your credit card won't have any statements about Fleshlight products on it.
Fleshlight Review: How Pink Lady Works and Feels?
Just like any other pocket pussy, the Pink Lady is very simple to use. All you need is some water-based lube and you're good to go.
When you use your Fleshlight for the first time – be sure to wash it before you start the pleasure journey.
Then find a peaceful place, lube up the Pink Lady, and enjoy the joys that the original Fleshlight can bring.
How Fleshlight Feels?
Well, I guess this is the most interesting part of this Fleshlight review. For starters I must say, I didn't expect a lot from it and bought it simply out of curiosity.
Even though my expectations were low, the Pink Lady actually turned out to be quite nice. It's very simple, yet very pleasurable. It didn't make me cum fast, nor had it any intense sensations. However, the overall experience was very pleasurable and brought me back to those old times when sex toys weren't so hi-tech and advanced.
So, if you feel nostalgic for the past, I think that the Pink Lady will have a special place in your heart and on your sex toys shelve.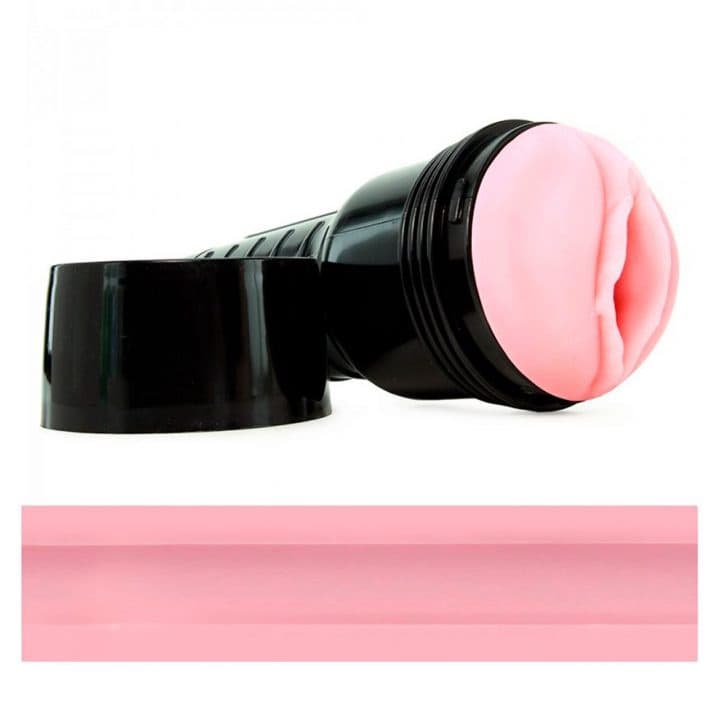 What You Get In The Package?
Just as promised, the Pink Lady arrived in a discreet package. There were no marks of the Fleshlight brand on it. So, your (and my) secret is safe with Fleshlight.
Once I opened the box, I found a branded package that included my Pink Lady. Here's the list of all items that you will receive with your shipment:
Original black case
Original texture sleeve
Lady Orifice / Butt Orifice (depends on ordered item)
Detailed instructions for proper use and care
As you can see from the items list, the only thing that you need to get extra is water-based lube. I always recommend my readers to buy a water-based one, as it is compatible with all sex toy materials. So, it's a universal lube.
Also, it's worth noticing that you can choose from two openings of the Pink Lady. The original Pink Lady that has a vagina-like opening, or if you're more of a butt guy – the Pink Lady Butt edition. Both sleeves have the same texture, so it's only the choice of the opening.
Fleshlight Review of Pink Lady Downsides
Even though the Pink Lady does bring some nostalgic feelings, it does have some downsides that you need to know about. Knowing them should help you make better purchasing decisions and figure out whether the Pink Lady is for you.
Too Simple
The biggest downside of this Fleshlight review is the texture of the Pink Lady. Since it has no ribs, nor intense texture, it might not be able to fulfill the needs of advanced sex toy users.
However, if you're not someone who tries each and every sex toy, I believe that you will enjoy this simple Fleshlight.
Fleshlight Pink Lady Alternatives
If after reading this Fleshlight review, you feel like the Pink Lady is not for you, I can recommend you several alternatives that have more texture and will bring you more intense sensations:
Fleshlight STU – super intense Fleshlight, designed for stamina training. So, if you want pleasure that comes with the benefit of lasting longer in bed, this could be your best Fleshlight.
If you're looking for something less intense and compact enough for traveling – check out the Fleshlight Flight.
If you're the type of dude that enjoys porn stars, you should check out the Fleshlight Girls section, maybe they already have a pocket pussy made in collaboration with her. My favorite is Riley Reid, which one is yours?
So, as you can see, there are many Fleshlights for you to choose from to find the one that best matches your needs and expectations.
Fleshlight Reviews by Users
Since it's the first Fleshlight ever and still continues to be among the best-sellers, it's worth taking a look at what other users are saying about it.
The Fleshlight reviews that you will find here are from the original website, where only verified buyers who have actually tried the product were eligible to evaluate their experiences.
So, here are some detailed Pink Lady reviews that could help you decide whether this pocket pussy is for you.
I enjoyed my product so it works as intended. This was my first ever online order so I was talking to support the whole time it was arriving making sure it would arrive on time. It did arrive which is really good. The box did have the details hidden which was also nice. Overall this is a good product and company that I would consider purchasing from again.

– Daniel P.
Feels incredibly real for sure. So soft, so pleasurable , just missing a body. Highly recommended to those that need something a little extra. I was afraid of the product price but when I received my new friend in the mail I could hardly wait to try it on for size. This thing will accommodate your equipment, small or large, just apply an ample amount of lubes and give it a whirl. The reviews are true!!

– Verified Guest
These things are amazing, and I think wuold probably live up to anyone's expectations. Brilliant product. Would recommend to anyone with no girlfriend. Thank you, FL!

– Zacharia O.
As you can see from these Fleshlight reviews, the Pink Lady is well-liked among the users. So, I'm pretty sure that most of you who will try this pocket pussy, will have some nice words about it.
The Verdict
Well, the verdict of this Fleshlight review is quite simple – classics will always remain in style. So, the same goes for the Pink Lady. Fleshlight started from it, so it will always have a special place in sex toys enthusiasts' hearts.
Overall, it's the simplest pocket pussy on the market. However, even though it's simple, the Pink Lady is made from quality materials and is perfect for anyone who is searching for their first pocket pussy or for something simple.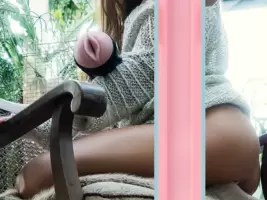 Order Now
Keep in mind that simple doesn't mean bad. This pocket pussy won't make you cum in seconds but will take you on a very pleasurable journey. So, enjoy!
If you feel like the Pink Lady is your best pocket pussy, you can buy it here, from the official manufacturer. This way you will get the original product in a discreet package.