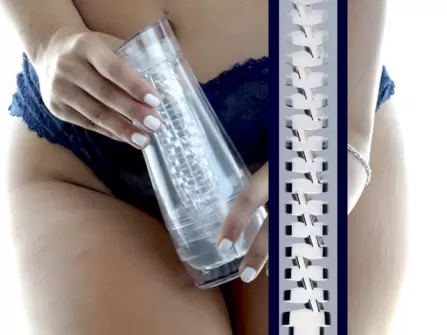 Fleshlight Flight
Overall Rating
4 out of 5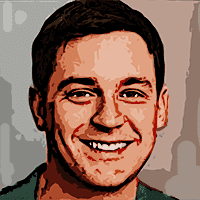 Written by
on , updated on
Fleshlight Flight Review
In this Fleshlight Flight review, I examined the popular, travel-friendly male masturbator, used by thousands of men around the world.
In the era of cheap flights, everyone enjoys taking a trip or two. That's why Fleshlight introduced a perfectly travel-friendly and discreet male masturbator called Flight.
Currently, there are two models in the Fleshlight Flight category. One of them is called Flight Pilot and the other one is known as Flight Aviator.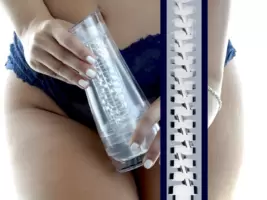 Order Now
So, if you're looking for a discreet travel companion that wouldn't take up a lot of space in your hand luggage, Fleshlight Pilot might be just the right product for you.
Fleshlight Flight Benefits
Both, Fleshlight Flight Pilot and Aviator come with numerous benefits. Based on my personal experience and reviews I collected online, here's what you can expect to gain from Flight: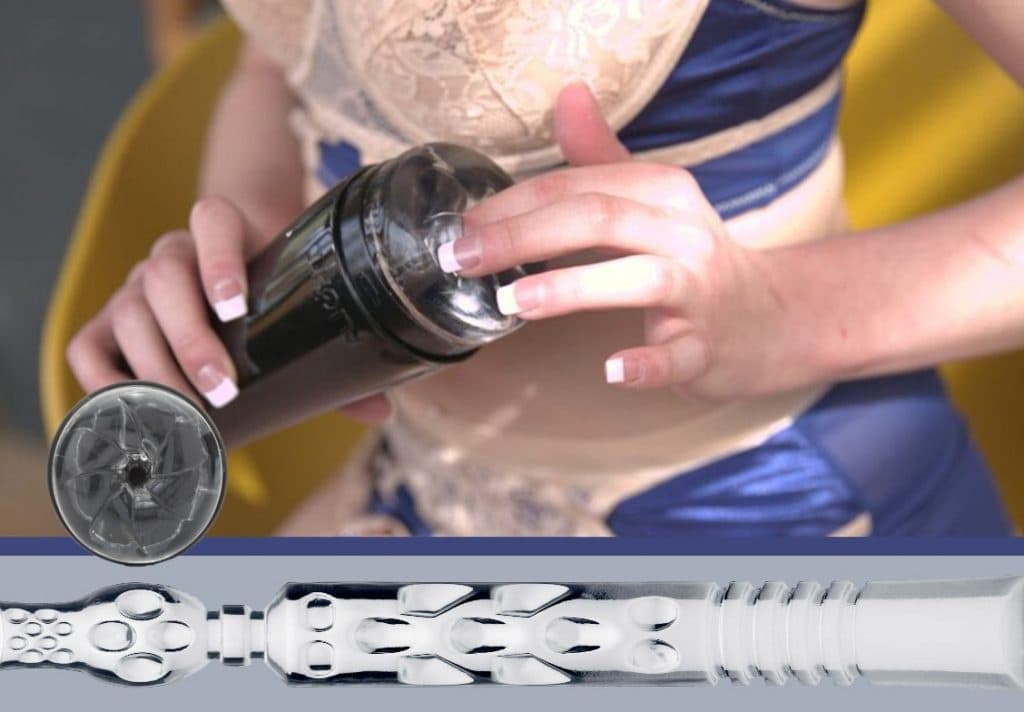 Ultra Discreet and Compact
With only 8 inches in length, Flight Pilot is a perfectly compact male masturbator that will fit into the smallest luggage. Also, when you're not traveling, you can fit it in the smallest drawer to keep it away from the public eye.
Fleshlight Pilot is not only small but also perfectly discreet. Especially the black one, since it looks more like a mini speaker than a pocket pussy. So, even when carried in luggage, most people won't be able to tell what you're carrying with you.
Perfect For Traveling
Being discreet and compact makes Fleshlight Pilot your perfect travel buddy. Simply pack it in your suitcase or backpack – it won't take up a lot of space. Also, it doesn't attract attention, so your secret is safe.
Keep in mind that traveling for business can be stressful, so having something for a quickie is very relaxing. Yes, I'm speaking from my personal experience. Fleshlight Pilot is indeed very handy.
Works Well With Shorter Penises
The insertable length of the Fleshlight Pilot is 6 inches. So this means it can accommodate penises that aren't longer than 6 inches. While it could be too small for dudes with very long penises, it can perfectly accommodate shorter ones that reach up to 3 inches.
So if your penis is up to 6 inches, this flight companion is perfect for you to take on trips or use at home, if you're in the mood.
Real Feel Texture
Just like other Fleshlight pocket pussies and male masturbators, Flight Pilot and Aviator are made from the patented SuperSkin material that perfectly mimics the sensations of real intercourse.
Also, it has a unique swirl-like opening that provides your crotch a unique sensation along with a swirl-like top that your penis head will certainly enjoy.
So, not only do you get a compact-size male masturbator but it will also feel as real as any other Fleshlight pocket pussy. Seems like traveling Gods have spoken to Fleshlight.
Perfect For Quickies
The Fleshlight Pilot sleeve not only has a real-feel texture but is also quite intense. With all of its numbs and ridges, it hugs your penis tight enough for a quickie to help you relax fast. Yet, with a looser grip, you'll be able to enjoy yourself for as long as you please (or can hold!)
Easy to Clean and Maintain
Another great thing about Fleshlight Pilot is the easiness of cleaning and maintaining it. No one wants to get messy during their holidays, right?
All you need to properly take care of your Fleshlight Pilot is lukewarm water and some cleaning supplies for washing. In terms of maintenance, it's similar to any other Fleshlight, keep it in a cool dry place to ensure its longevity.
How Fleshlight Flight Works And Feels?
Similar to other manual male masturbators, to use Fleshlight Flight, you simply need to lube it up and let yourself enjoy the pleasures it can bring.
What I liked about it, is that it can give you a hands-free experience in the shower. All you need to do is order Shower Mount and you're good to go. It actually spices up things a lot.
Another bonus is that you can clean it while showering. So win-win, a mind-blowing orgasm and you get it cleaned right away, without any further mess.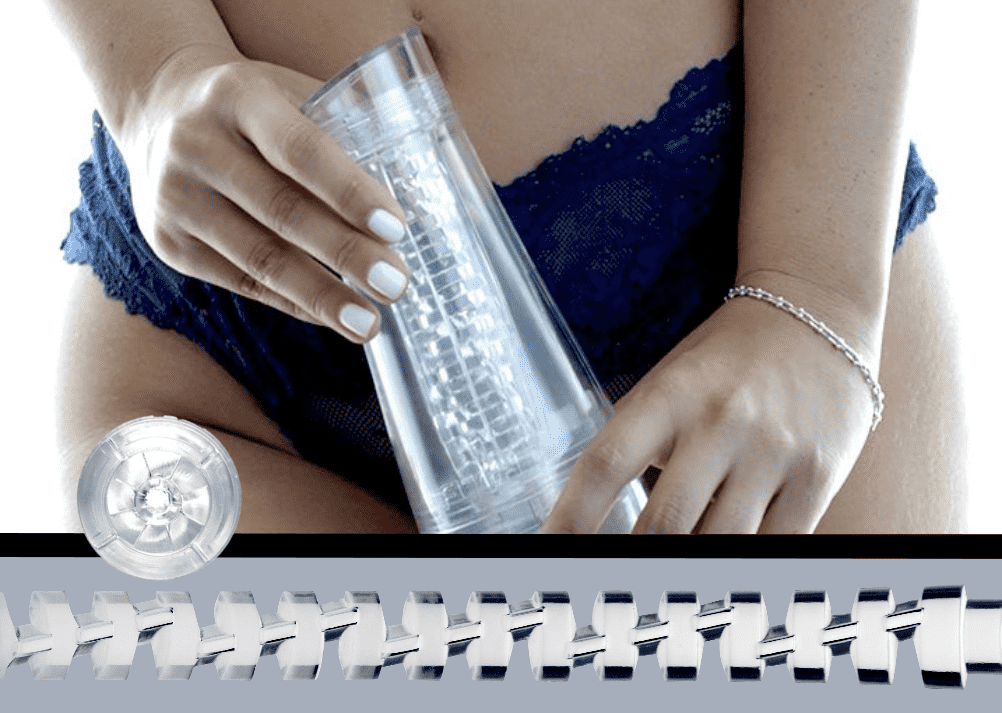 So, last but most important – the feels. Compared to many regular Fleshlights, Aviator and Pilot are tighter and certainly give you intense sensations. From the very beginning, it gave me quite a few quick cums. However, with time, I learned to control myself.
So, without even knowing it, it worked for me as a stamina training device. It wasn't as intense as Fleshlight STU, a male masturbator designed specifically for stamina training, yet it was hard to fight the fast cum at the beginning.
In terms of textures, Aviator has a more anal-sex-like texture, while Pilot is more about vaginal action. Yet, both of them are pretty great.
What's Included in The Package?
Unboxing a new sex toy is always exciting. Fleshlight Flight wasn't an exception. Just like other Fleshlight products it arrived in discreet packaging, so no one was able to tell what I ordered. When I opened the box, here's what I found:
Small, light, and very discreet case perfect for traveling
Instructions for use & care
Options to add Shower Mount with Flight Adapter**
**The Flight Adapter is required when using the Fleshlight Shower Mount. Included in the package.
So, as you can see, the only thing that's missing is the lube and you're ready to take off. Also, I really enjoyed the shower mount for a hands-free experience. So, if you like doing it with your hands unoccupied, be sure to order the Shower Mound for an additional 10 USD.
NOTE: if you're planning to take it on trips with you, be sure to order smaller-sized lube, in case you'll be taking it with you on hand luggage.
Fleshlight Flight Downsides
Even though it sounds like a perfect travel companion, Fleshlight Pilot does have some downsides that you, as a customer, should know about before buying.
Too Small For Extra Long Penises
Since the Fleshlight Pilot has an insertable length of 6 inches, it could be too small for very long penises. However, in general, since it can accommodate average-sized dicks, most guys won't have a problem with it. I certainly didn't.
Shorter Strokes
The multi-chamber system of Fleshlight Pilot is closer to the front, the strokes you give your penis may seem shorter than with a regular-sized Fleshlight. However, it's perfectly enough for traveling.
As someone smart said – you can't have it all. So, in some cases, you need to compromise. In this case, the compact is indeed compact.
Fleshlight Flight Pilot vs Fleshlight Flight Aviator
As I mentioned before, the Flight edition comes with two models: Pilot and Aviator. In general, they're very similar intensity-wise and there's no big difference in which one you choose as size-wise – they're the same. However, here are a couple of things for you to consider when choosing the better one:
Color and Discreetness
While Flight Aviator is crystal clear, it could be easier to guess what you're carrying in your suitcase, yet it can easily be mixed up with a traveling mug. However, the Flight Pilot has a black case that is more discreet, in my opinion, and doesn't look any different from your regular portable speaker.
The Intensity
In terms of intensity, Aviator has a slight edge over Pilot. So, if you want your dick hugged extra tight – Aviator is your best option. If you enjoy the longer sessions – go for the Pilot model.
As you can see, in terms of discretion, Pilot has a slight edge and in terms of intensity – well, it's up to your preferences. It doesn't matter which one you choose, I'm sure you're up for some intense travel pleasure.
Frequently Asked Questions
Below you will find answers to some of the most asked questions about Fleshlight Flight.
What is Fleshlight Flight?
Fleshlight Flight is a compact pocket pussy, designed for traveling yet is perfectly suitable to use at home. It is one of the most compact and discreet male masturbators currently available in the market.
Do I need any special skills to use Fleshlight Flight?
No, you don't need any special skills, or experience to use Fleshlight Flight. It is light and compact, very straightforward, so you will have no problems using it, even if you never owned a masturbator before.
Is Fleshlight Flight safe to use?
Yes, Fleshlight Flight is absolutely safe to use. However, you should use it in the way the manufacturer suggests.
It doesn't matter whether we talk about Fleshlight Flight or any other sex toy, always follow the manufacturer's manual. There are numerous cases when people got hurt when using sex toys.
Most of those cases happened due to irresponsible behavior and not following the manufacturer's manual.
Can I get hurt using Fleshlight Flight?
No, you can't get hurt when using the Flight, if you follow the manufacturer's instructions.
However, it doesn't matter whether we discuss Flight or any other sex toy, be sure to always follow the manufacturer's manual. There have been numerous cases of people getting hurt by using sex toys.
However, most of those cases happened solely due to irresponsible behavior and not following the manufacturer's instructions provided with the device they owned.
Where can I buy Fleshlight Flight?
Currently, you can buy Fleshlight Flight on the official website. Simply click here or visit other online stores. The Flight Pilot and Aviator might be also available in physical sex shops all around the world.
Do I need any additional purchases to use Fleshlight Flight?
In general, there is no need to buy any additional devices. However, if you wish to enhance the experience, you can get the Shower Mount for a hands-free experience in the shower.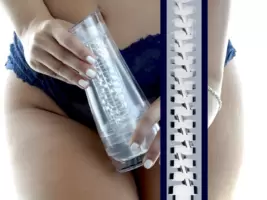 Order Now
If you don't already have a closet stacked with lube, then you should buy some. As for the best real-life experience with the least friction – lube is your best bet. I would recommend you to get a water-based one, as it is compatible with all sex toy materials.
Are there any alternatives to Fleshlight Flight?
Yes, there are some alternatives to Fleshlight Flight. All male masturbators could be an alternative, yet they are bigger in size and will take more space at home or when traveling. If you wish to get a bigger male masturbator, check out my recommendations for best pocket pussies.