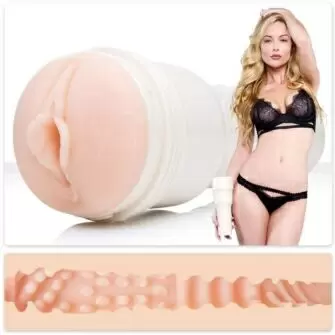 Kayden Kross
Overall Rating
4.28 out of 5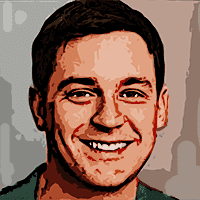 Written by
on , updated on
Kayden Kross Fleshlight
Most likely you've seen Kayden Kross in action at least once. Now, you can actually feel her in action. Well, at least the next best thing – you can experience the Kayden Kross Fleshlight.
The Kayden Kross Fleshlight series has two models. The first one is Ultimate. This model has an orifice that looks exactly like Kayden's vagina.
The second sleeve is called Supreme. The Fleshlight has an orifice that looks like Kayden's butt hole.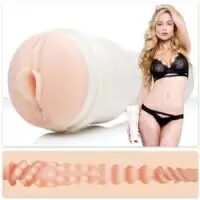 Order Now
Let's see which sleeve has the more exciting texture.
How Kayden Kross Fleshlight Feels?
As you can see just by looking at the pictures, both sleeves are pretty textured. Let's explore them in more detail.
Kayden Kross Ultimate Fleshlight
The first Kayden Kross Fleshlight has an orifice that looks like her vagina and a sleeve with 3 main chambers.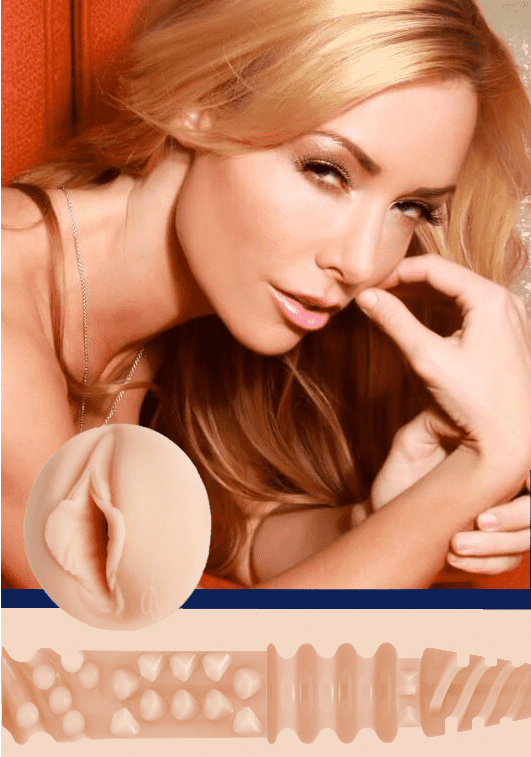 The first chamber occupies around half of the Fleshlight. It has a similar texture to Stoya's Destorya, so if you've ever owned the Destorya Fleshlight, you know that it's intense.
The second chamber features a pretty classic texture of vertical ribs. It's fun, medium-intensity and I'm sure you will like it.
The third and final chamber is the tightest one. It's ribbed vertically and is the place where it becomes hard to hold your juices in.
Overall, it's a medium to a high-intensity sleeve that is fun enough for pros and not too intense for beginners.
Kayden Kross Supreme Fleshlight
The second Fleshlight from Kayden Kross series is called Supreme. Supreme has an orifice that looks like Kayden's butt hole. The sleeve has 4 main chambers for you to explore.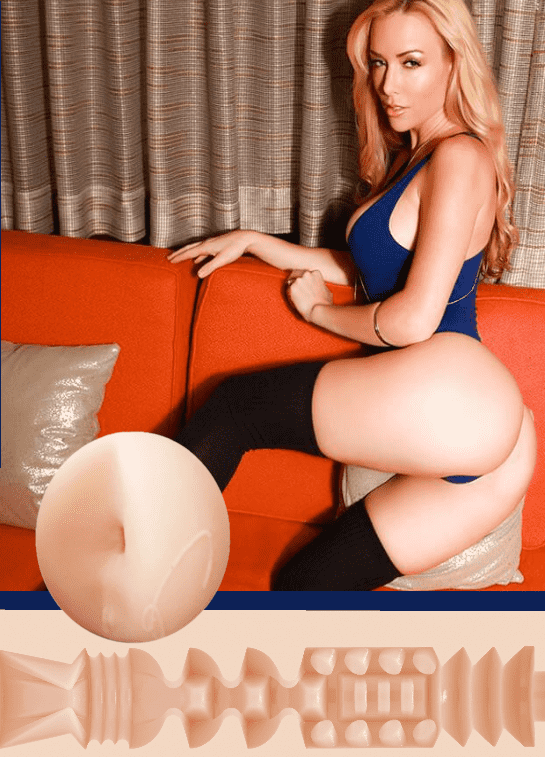 The first chamber is about 4 inches long. It's not super textured but it's enough to warm you up for what is waiting next.
The second chamber is almost two inches long and has a texture of two semi-circles. It's more intense and helps to build you up for the third chamber.
The third and fourth chambers are where all the fun happens. Especially in chamber number three. Even though this chamber is pretty wide, it's super intense. The fourth chamber is perfect for ending. I would recommend this sleeve for guys who are bigger than 5 inches.
Overall, this sleeve is more intense than the first one, but the first one is more balanced and has a more pleasing texture.
Kayden Kross Fleshlight Benefits
Fleshlight focuses solely on quality and pleasure. That's why when you choose Fleshlight, you give your private parts the luxury treatment and each of your purchases comes with numerous benefits.
Unique Textures
Each Fleshlight model has a unique texture. In the case of Kayden Kross Fleshlights, you can get two unique sleeves.
The first one has an orifice that looks like Kayden's pussy and the second one features her butt. Both of them have unique textures. So, it's up to you to decide which is the better fit.
High Quality Materials
Fleshlight uses SuperSkin material for the production of all of their regular-sized pocket pussy sleeves.
SuperSkin is very high-quality material. It feels very realistic and similar to human flesh. Especially when warmed up.
SuperSkin is also hypoallergenic. It won't cause any skin irritations or unexpected allergies to you or your partner.
Easy to Clean
Even though Fleshlights are very textured, they're easy to look after.
To ensure the longevity of your Kayden Kross Fleshlight, make sure to read this detailed Fleshlight care guide.
It cover's all the Dos and Don'ts about your Fleshlight.
Fantasy Element
Every dude has dreamed (and still dreams) about doing it with a real porn star.
I am sure that 99.9% of us won't have the luxury to fulfill this sex fantasy. However, we can get the next best thing – porn star Fleshlights.
When you have a Fleshlight that is made in collaboration with a porn star and features her private parts, it makes the whole experience a lot more exciting.
Discreet Shipping + Billing
Fleshlight respects your privacy. Each and every item that you order directly from their website will arrive in unmarked boxes. No one will be able to tell what treasures are actually inside without opening the box. Also, you'll be sure that you're getting an original product.
Kayden Kross Fleshlight Alternatives
Since there are many Fleshlight sleeves, there are alternatives to Kayden Kross Fleshlights. Let me suggest you several sleeves:
If you want an intense anal sleeve with a texture that's the same throughout the whole sleeve length – Mia Malkova is your girl.
If you want the most balanced and exciting pussy sleeve – Janice Griffith is the one for you.
However, if it's not the porn star that you're looking for, give Stamina Training Unit a chance. Not only is this Fleshlight intense, it also helps you become a better lover that can last longer in bed.
Kayden Kross Fleshlight Reviews
You already know what was my experience with Kayden Kross Fleshlight sleeves. Now let's look at what other guys are talking about her.
Below I've collected some detailed Kayden Kross Fleshlight reviews from verified buyers. Each of these guys ordered their Fleshlight on the official website, so they're reviewing the real thing and not a cheap knock-off that they got from a shady seller.
Here are their Kayden Kross Fleshlight reviews:
Her supreme texture is amazing, I haven't got the other texture though.

– Travis B.
Ultimate is a really intense sleeve worthy of Kayden Kross. While Bookworm was nice, this one is simply great. If you like Kayden, go get it.

– Alexander P.
NOTE: Bookworm is a sleeve by Kayden Kross that's currently discontinued.
Has a great feeling and texture. Not overly stimulating but it serves it well. Tied with Elsa for my best lady sleeves.

Hayden S.
Got the mini lotus version of Kayden Kross. By far one of the best textures. Almost like the real thing, gotta focus not to finish to quick!

– Somdy V.
Love the orifice and surrounding opening of this fleshlight. It seems to have a bit more cushion to it than other sleeves.

– Brandon O.
What's In The Package?
Below you will find a full list of items that will arrive with your Kayden Kross Fleshlight shipment. As I mentioned in the beginning, if you order directly from the official Fleshlight website, your items will be discreetly packed. No one will be able to tell what's inside.
Here's the full list of items:
Brand new Ultimate / Supreme texture sleeve
Luxurious white Fleshlight case that comes with an extended protective cover
Unique Kayden Kross Vagina / Butt orifice
Detailed instructions for proper use and care
The only thing that you need to take care of in advance is lube. Water-based lube is ideal for Fleshlights.
Additional Items
As great as Fleshlights are on their own, you can actually upgrade your experience to a whole new level with some simple additional items..
Fleshlight Sleeve Warmer – easiest way to reach the recommended temperature for Fleshlight sleeves (105 Fahrenheit / 40 Celsius)
Fleshlight Shower Mount – a perfect gadget for a hands-free orgasm during your showers.
Launch – It comes with a price but Fleshlight Launch is worth every penny. It's an automatic masturbator that's compatible with Kayden Kross Fleshlight and most other Fleshlights.
There are a few additional products that are essential for proper Fleshlight care. Using them ensures the longevity of your sleeves: Fleshwash and Fleshlight Powder.
Fleshlight Care Tips
Take good care of your Fleshlight and your Fleshlight will take care of you.
Even though Fleshlights are very textured, they're pretty easy to clean and look after. You need to remember just two things:
Always use lube. If you don't use lube, you can accidentally rip your sleeve or irritate your penis. There will simply be too much traction. A real dry vagina is not nice, so an artificial one is even worse.

Wash your Fleshlight after each use. Never skip a washing. Each time you use your Kayden Kross Fleshlight, she will get filled with your body fluids, everything from sweat to cum. I'm sure you don't want that on your penis when you get your private time with her.

Not cleaning a Fleshlight can result in nasty bacteria growing inside and even mold. I'm sure that's not something you want on your penis. Follow this guide and learn how to clean your Fleshlight.
That's it, everything else is just pure pleasure.
Overall Verdict
Overall, Kayden Kross Fleshlight sleeves are both pretty fun. If you're looking for a more intense Fleshlight, choose the anal sleeve.
However, if you're looking for a more balanced texture, go for the vaginal sleeve. Even though the anal one was more intense, in Kayden's sleeve choice, I prefer the more balanced one.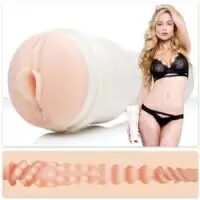 Order Now
So, my winner of the Kayden Kross Fleshlights is the Ultimate sleeve.