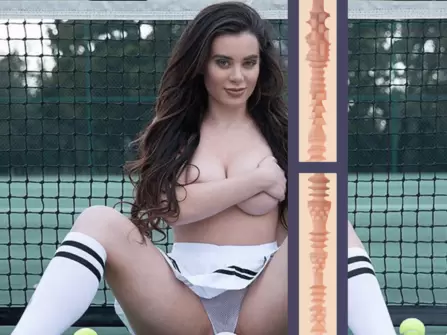 Lana Rhoades
Overall Rating
3.95 out of 5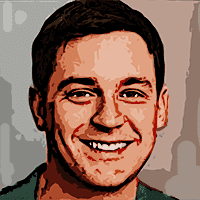 Written by
on , updated on
Lana Rhoades Fleshlight
Lana Rhoades Fleshlight has been on the market for a while now. It took me some time but finally, I decided to share my experience with these Fleshlights.
The Lana Rhoades Fleshlight series has two sleeves. The first one is called Destiny. Destiny has a vagina-like orifice that looks exactly like Lana Rhoades's pussy.
The second one is called Karma. Karma has a butt-like orifice and is perfect for those who enjoy anal.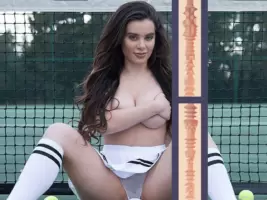 Order Now
Each Lana Rhoades Fleshlight has a unique texture and it's up to you to choose your favorite one.
How Lana Rhoades Fleshlight Feels?
Learning what to expect from a Fleshlight helps make better purchasing decisions. When you know what to expect from a sleeve, you know you are not wasting your money on something you won't use.
Lana Rhoades Destiny Fleshlight
The first Lana Rhoades Fleshlight is called Destiny and has a vagina-like orifice. Of course, it's not your regular pussy lips, it's Lana Rhoades's.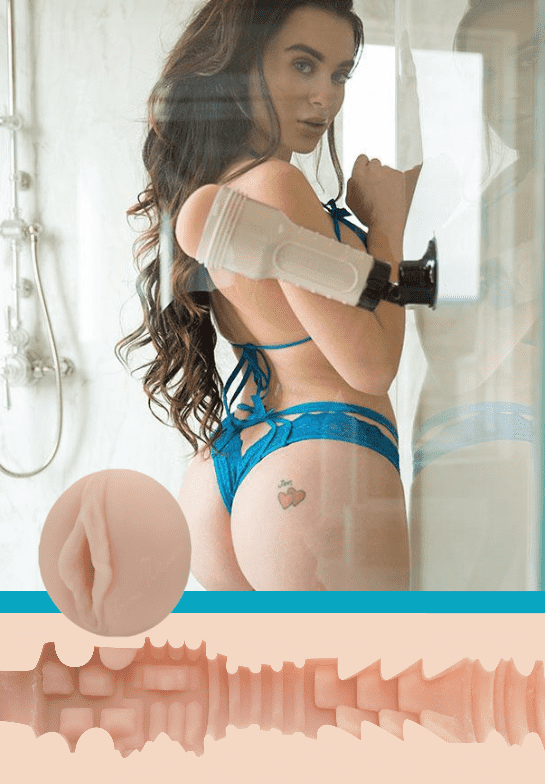 Lana Rhoades Destiny Fleshlight starts with a quite narrow entrance and opens up to a pretty wide chamber. The wide chamber is nearly 4 inches long. It is pretty textured but slightly too wide for my taste.
However, once you pass the 4 inches mark – that's where all the fun starts. You enter a corridor that is vertically ribbed and is nearly twice as tight.
The remaining part of the Fleshlight is also narrow, only the texture changes. My favorite chamber is the one that's between 6 and 8 inches, those bumps against the penis feel insane.
So, if your penis can reach that far – Destiny won't disappoint you.
Lana Rhoades Karma Fleshlight
The second Lana Rhoades Fleshlight is called Karma. Karma has a butt-like orifice and a unique inner texture for your pleasure.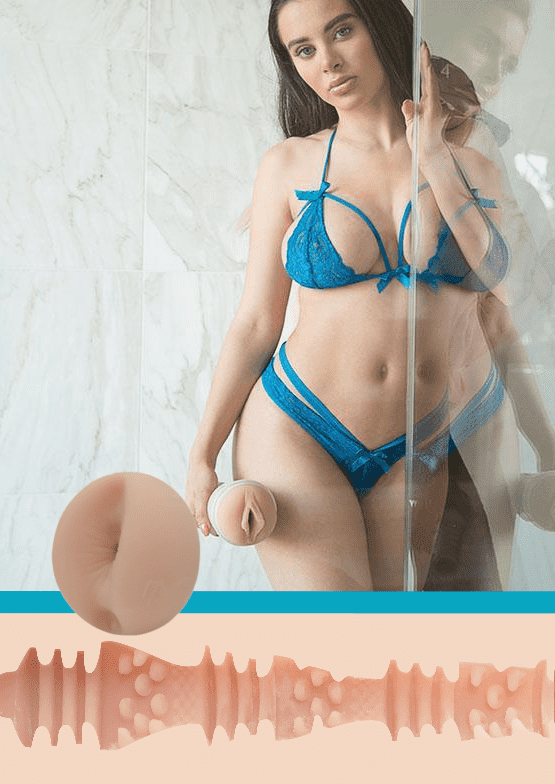 Karma starts with a very narrow entrance that I actually managed to rip within the first try.
Similar to Destiny, Karma gets narrower with depth. At first, you'll be welcomed with a corridor full of vertical ribs that open up to a slightly wider space with teeth-like dots and are followed by another vertically ribbed corridor.
This is only half of the Fleshlight and it's the best part. The remaining part of it felt slightly too narrow for my penis and felt uncomfortable rather than pleasurable since I had to keep forcing my penis forward.
I would recommend this Fleshlight for guys who find 5 inches enough for pleasure. Or guys, who have narrow snake-like penises.
Lana Rhoades Fleshlight Benefits
Fleshlight makes only quality products. Lana Rhodes Fleshlights are not an exception. So, here are the main benefits that you get when you choose Fleshlight:
Unique Sleeves
Each Fleshlight has its unique sleeve. So, the same goes for Lana Rhoades Fleshlights as well.
You can choose from Destiny and Karma.
Destiny has a vagina-like orifice and Karma comes with a butt-like orifice.
Each sleeve has its own unique texture that you won't find anywhere else.
Real-Feel Materials
Fleshlight uses only top-quality materials for their sex toys.
Fleshlight sleeves are made from SuperSkin material. This material is hypoallergenic, so it won't cause any skin irritations or allergies.
SuperSkin is also well known for its similarity to the real skin feel. Especially if you warm it up before using it.
Easy to Clean
Even though Fleshlights are super textured, they're actually very easy to clean and look after.
However, you need to keep in mind that Fleshlights need to be cleaned after each use. You can find a detailed guide on how to do so here.
Discreet Shipping and Billing
Fleshlight values your privacy. Each and every item you order from them will be handled discreetly.
This means that your items will arrive in unmarked boxes and no one will be able to tell what's inside just by looking at them.
Lana Rhoades Fleshlight Downsides
Even though the Lana Rhoades Fleshlights have a lot of benefits, there are a few downsides to them.
Destiny – Too Wide For Shorter Penises
If your penis is on the shorter side and when erect doesn't pass 4.5 inches mark, better choose a different sleeve than Destiny. As you can see from the image above, the sleeve is pretty wide and only becomes narrow 4 inches deep.
Karma – Not For Super Wide Penises
As you can see from the image above, the Karma sleeve has a very narrow entrance. This means that if your penis is on the wider side, the sleeve may rip with a couple of uses.
How Lana Rhoades Fleshlight Works?
If you ever owned a Fleshlight, you already know how to treat Lana Rhoades. Yet, if she's your first, here are some essential tips, that will ensure the longevity of your Fleshlight:
Hygiene matters. Make sure you properly wash and dry your Fleshlight. If you don't, your sex toy will become a perfect place for some nasty bacteria to live in. When you use your Fleshlight again, the bacteria may transfer to your private parts. I'm sure that you don't want that. Here's a detailed guide to proper Fleshlight care

Lube is a must. If you don't use lube with your Fleshlight, it can cause skin irritations on your penis form traction caused by rubbing it against your penis. Also, the Fleshlight sleeve could rip from the same exact reason.
Everything else is solely up to you. Enjoy her by turning and twisting, stroking fast and slow, going in deep, and just touching the surface.
What You Get In The Package?
All Fleshlight items, ordered from the official store, arrive in unmarked plain carton boxes. No one will be able to tell what treasures hide in the box.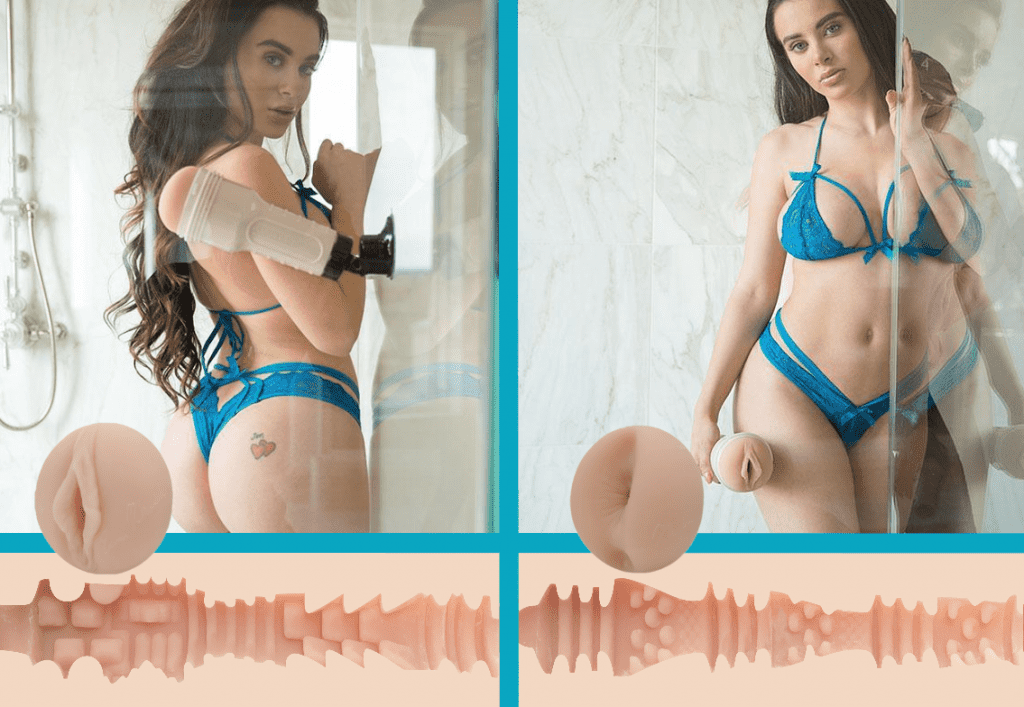 Once you unbox your Lana Rhoades Fleshlight, here are the items that you'll find inside:
Destiny / Karma texture sleeve (depends on purchase choice)
New white Fleshlight case. The case comes with an extended protective cover
Lana Rhoades Vagina / Butt orifice (depends on purchase choice)
Detailed instructions for proper use and care
Make sure you have water-based lube or order some! Otherwise, you're good to start enjoying your new sex toy.
Note: not using lube with Fleshlights can result in unwanted skin irritations that are caused by the traction that comes from rubbing your penis against the sleeve. Also, this traction can cause your sleeve to rip.
Lana Rhoades Fleshlight Alternatives
As I always say – it's all in the texture. So, of course, there are alternatives to Lana Rhoades Fleshlights. Since the choice is personal, I will recommend you several that are my current favorites.
If you love anal – Mia Malkova. The brand new Boss Level sleeve is super tight and exciting. Since the sleeve has a continuous texture – your penis size is not important and you'll get the full experience either way.
If you prefer a pussy sleeve – Emily Willis. It's a brand new Fleshlight product, ant the pussy sleeve is simply incredible.
Lana Rhoades Fleshlight Reviews
When you're buying a Fleshlight, it's always good to hear what others have to say about it. It will help you decide whether the texture is for you, whether the entrance is wide enough etc.
Here I collected some detailed Lana Rhoades Fleshlight reviews, posted by real (verified) users. These reviews come from Amazon and directly from the official Fleshlight website.
Came balls deep in this thing minutes after taking it out of the package (w/ lube of course). Super tight and yet still comfortable. I'd give it ten stars if I could. I expected nothing less from the #1 porn star in the game.

– Nick
This is more tighter than Beyond and less intense. Good choice for long length edging sessions. Great penatration feeling. After two months the orifice is broken but I think it's not a big deal to repair it.

– Maxim E.
Is ok. Not as good as the older styles. Mini Lotus is BY FAR the best Fleshlight style. Its a shame too cause I love Lana!

– Jonathan C.
This the best out of all the ones I've used. It feels amazing and actually feels like the real deal. Easily my favorite. I have no idea who Lana Rhoades is, but that doesn't really matter. 11/10, I'd recommend this to anyone as a first purchase.

– Maura M.
As you can see from the last Lana Rhoades Fleshlight review – you don't need to be a fan to enjoy a Fleshlight – it's all in the texture, my friends.
Overall Verdict
Overall, both Lana Rhoades Fleshlight sleeves are quality-made and fun to use.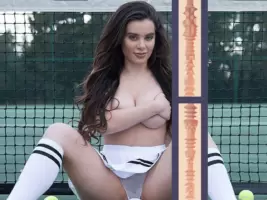 Order Now
If this is your first pocket pussy – each of them is definitely a good choice. If you're a person who already tried dozens of them, they might seem a bit repetitive. Also, take a look at your penis width – in this case, it can be a decision-making factor.
Enjoy!