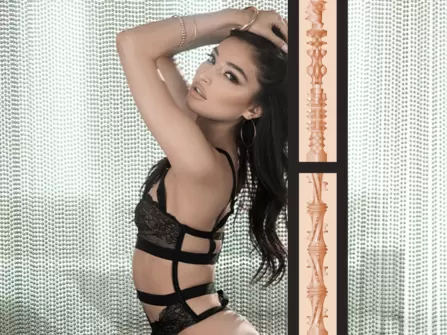 Emily Willis
Overall Rating
4.25 out of 5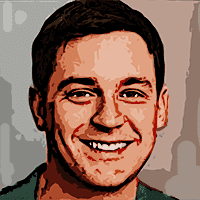 Written by
on , updated on
Emily Willis Fleshlight
Great news for all fans who have been waiting – Emily Willis Fleshlight is already available for purchase.
This glamorous and sexy beauty is the newest addition to the Fleshlight Girls squad (and the newest addition to my Fleshlight collection).
Emily Willis Fleshlight series has two pocket pussies to offer. The first one is Squirt with a vagina-like orifice. The second one is Smash and has a butt-like orifice. Since she recently won the "Best Anal Sex Scene" at the 2020 AVN Awards, I expect great things from this collaboration.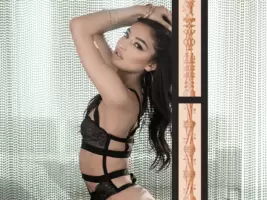 Order Now
Both Emily Willis sleeves feature unique textures. It is fully up to you to pick the one that seems to fit your expectations (or get both).
How Emily Willis Fleshlight Feels?
Since there are more and more Fleshlight Girls, it becomes quite difficult to come up with new textures that can satisfy the growing needs of men.
If you think about the first Fleshlight, it had no texture at all! Today men are spoiled. However, even after owning close to a hundred Fleshlights (yup, they're pilling up pretty fast), they manage to surprise me. That's exactly what happened with the Emily Willis Fleshlight series.
Emily Willis Squirt Fleshlight Texture
The first Emily Willis Fleshlight is called Squirt and has a vagina-like orifice. Of course, it's not your regular vagina, it's Emily Willis's.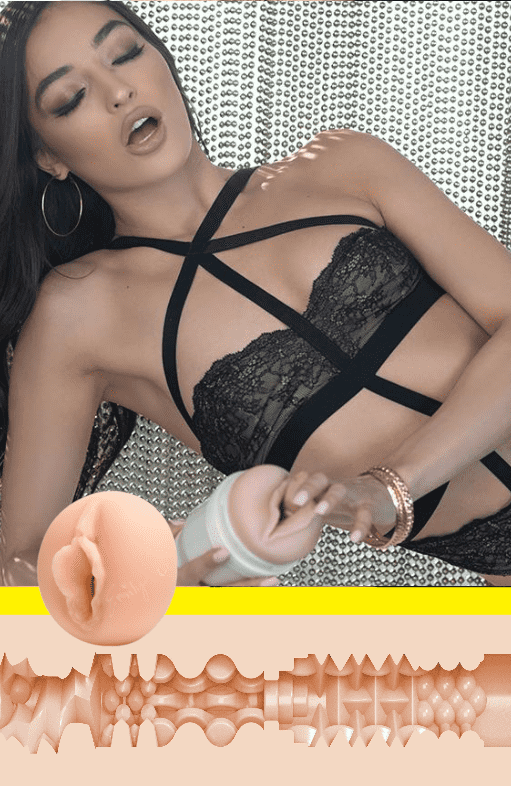 Honestly, it's been a while since I've seen so many different textures in one pocket pussy.
In Emily Willis Squirt Fleshlight you will find everything from uneven spikes, to various-sized ribs and dots.
This Fleshlight kept on surprising me with its constantly changing texture and tightness.
Usually, I describe each chamber one by one, but in this case – I can't, it's simply an irresistible experience that I'm looking forward to repeating.
She's intense and unique, I'm spoiled and want new experiences – we're a perfect match.
Emily Willis Smash Fleshlight Texture
The second Fleshlight by Emily Willis has a butt-like orifice and a unique texture called Smash.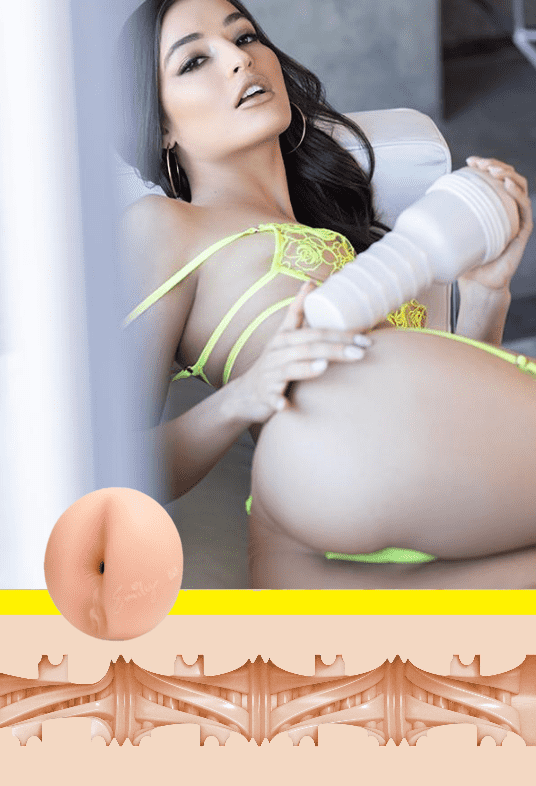 The sleeve features a continuous texture, so if your erect penis is at least 4.5 inches – it's enough to get the full experience.
This sleeve has a texture that I have also never experienced before. It kinda looks like a mini rib-cage, so you can imagine what it looks and feels like.
Compared to Squirt, this texture is lighter and gives the penis a less intense massage. I didn't find anything too special about this Fleshlight. However, on the other side, I've tried nearly a hundred of them, so I might just be spoiled.
Emily Willis Fleshlight Benefits
Fleshlight produces quality products. So, with each Fleshlight, you get numerous benefits that make your sex toy also an investment.
Unique Sleeves
Emily Willis Fleshlight comes in 2 models: Squirt and Smash.
Squirt comes with a vagina-like orifice and a very unique as well as intense texture. Inside the sleeve, there are multiple chambers with narrow entrance points and various pressure points.
Smash has a butt-like orifice and a continuous texture. This sleeve's texture looks like a small rib cage. It is perfect for dudes who have an erect penis that's at least 4.5 inches long. After that, the texture simply repeats itself.
Fantasy Element
A guy who never wanted to do it with a porn star simply doesn't exist. Owning a Fleshlight that's based on a porn star is probably as close as most guys will get.
Having Emily Willis (or any other porn star's) Fleshlights, especially if you're a fan, simply makes the whole experience more exciting.
Quality Materials
All Fleshlight products are made from quality materials that are skin-safe.
Each Emily Willis Fleshlight is hypoallergenic and won't cause any skin irritations or unexpected allergies.
However, be aware that you need to use lube with Fleshlights or any other pocket pussies. Using the sleeves without any lube can result in skin irritations that are completely unrelated to the sleeves materials themselves.
Using lube helps reduce traction between the sleeve and your skin.
Discreet Shipping and Billing
You will receive your items in plain carton boxes. No Fleshlight or its brands logos, or other identifiers will be placed on the boxes.
Fleshlight respects its customer's privacy. You will receive only discreet billing and shipping. Each and every one of your orders will be packed and shipped discreetly, as well as your bank record will be kept clean.
Choose Fleshlight to make sure your private life stays private.
Emily Willis Fleshlight Downsides
Even though Emily Willis Fleshlights have numerous benefits, there was one thing I didn't particularly enjoy:
Cleaning
Despite the fact that I own A LOT of Fleshlights, cleaning Emily Willis was a challenge for me as well.
However, I hope that soon I'll get better at it. As I like to say, the more pleasure a Fleshlight brings, the more attention it demands afterward.
How Emily Willis Fleshlight Works?
If you've ever owned a Fleshlight, you'll know how to properly take care of Emily Willis as well.
However, if this is your first Fleshlight, I'll give you a short overview of proper Fleshlight care. If you want a detailed guide about how to clean your Fleshlight, you will find it here.
Prep Time
When your Fleshlight arrives, make sure to clean it before you use it. Making sure your sex toys are clean is an essential part of ensuring your health.
Trust me, if you don't clean it properly, there literally millions of nasty bacteria lined up to make a home out of it. You don't want those transferred on your penis.
Once it's clean, make sure you lube up your sex toy. Water-based lube is a perfect choice for Fleshlights.
During
Once you are prepped, everything is all up to you. Lube up put it on your erect penis and start enjoying. Discover what feels best for you: try turning it, twisting it, stroking it. Try to combine the motions as well – you're in charge.
After
Once you're finished, you need to wash your Fleshlight properly. There are two ways to wash your Fleshlight. You can read about them in my step-by-step guide on how to clean your Fleshlight.
What's in The Box?
Once you open your unmarked box, here is what you will find inside. Spoiler alert, if you don't have water-based lube – get some.
Your box will include:
Brand new Squirt / Smash texture sleeve (based on purchase choice)
Luxurious white Fleshlight case that comes with an extended protective cover
Unique Emily Willis Vagina / Butt orifice (based on purchase choice)
Detailed instructions for the proper use and care
The only thing that's missing – lube. Get some. Even if you're lucky to get a sample packet, it most likely won't be enough.
Emily Willis Fleshlight Alternatives
There are nearly a hundred Fleshlight girls and there's also quite a lot of non-porn star Fleshlights. So, of course, there are alternatives to Emily Willis Fleshlights.
For those who like anal: check out what Mia Malkova has to offer. Her Boss Level Fleshlight has a super textured spiral-like sleeve that's ultra-intense. Learn more about her in my review of Mia Malkova Fleshlights.
For those who prefer pussies: give Elsa Jean a chance. Currently, she ranks among the best Fleshlights I've ever tried. You can check out my Elsa Jean Fleshlight review here.
Emily Willis Fleshlight Reviews
As always, I wish to share with you what other people have to say about Emily Willis Fleshlight.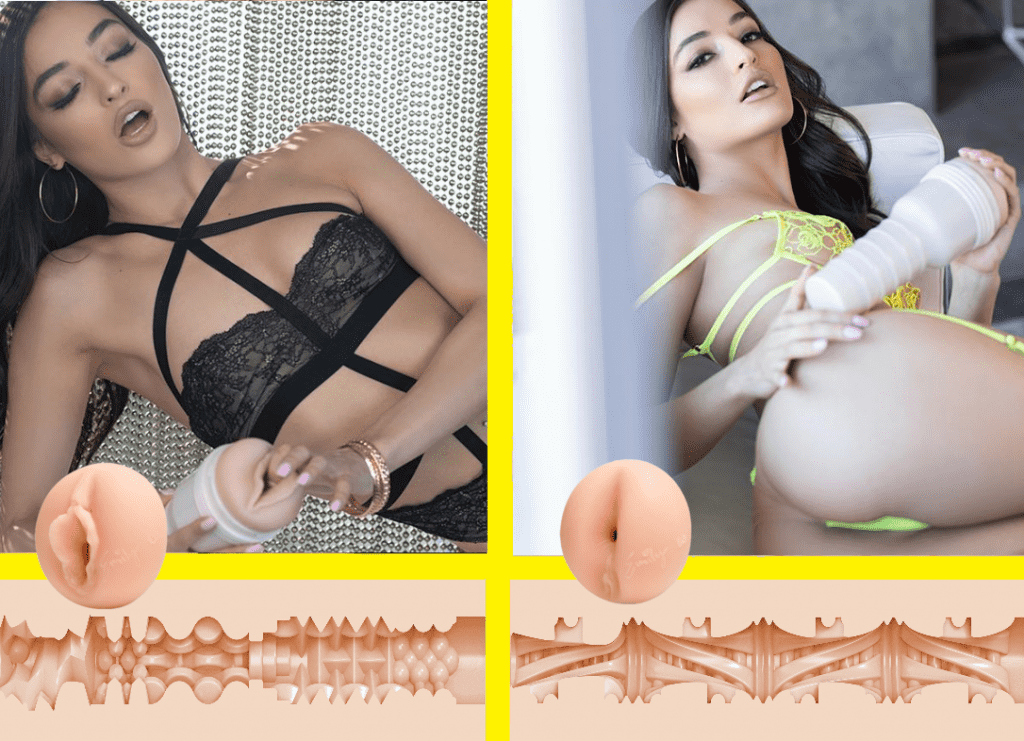 However, I can't find anyone who tried it. Since it's brand new, I can offer you only my experience and review.
If you've already tried Emily Willis products, leave your thoughts in the comment box and I would love to add them to my article. Remember, sharing is caring. So, help dudes make better purchasing decisions.
The Verdict
Overall, Fleshlight and Emily Willis's collaboration brought out excellent results.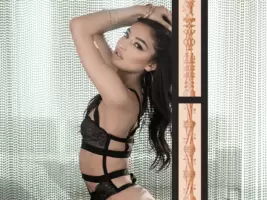 Order Now
Each Emily Willis Fleshlight is unique and has something special to offer for beginners, as well as veterans.
If I had to choose one, it would obviously be the Squirt sleeve. If you still have questions why review the article again. 😛