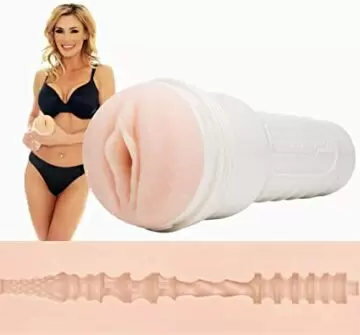 Tanya Tate
Overall Rating
3.98 out of 5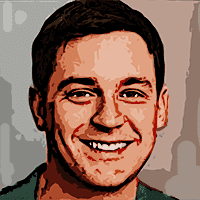 Written by
on , updated on
Tanya Tate Fleshlight (DISCONTINUED)
Tanya Tate is one hot British MIFL. As naughty as she is, there's still something super glamorous about her. I'm super excited that she teamed up with Fleshlight and there's a Tanya Tate Fleshlight in my possession.
No surprise that Tanya Tate Fleshlight sleeve is named Royal. She does seem like royalty. The sleeve has an orifice that looks like her vagina.
Let's see in more detail what the Royal treatment feels like.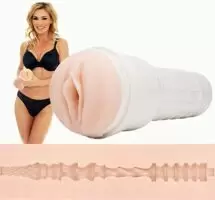 Order Now
How Tanya Tate Fleshlight Feels?
Tanya Tate Fleshlight's Royal sleeve has an orifice that looks like her gorgeous pussy lips and an intense texture.

As you can see just by looking, the sleeve has 5 different chambers with unique textures.
The entrance of the Fleshlight is very narrow, so be gentle with Tanya, she is Royalty after all. 😉
The texture of the sleeve is very intense and if you choose Tanya – you're giving your dick a serious workout.
Overall, the most intense is the 4th chamber. It's super narrow, so if you're 5 to 7 inches long, you'll get the most out of the Fleshlight and there's no need to reach the last chamber. So, worry not.
I wouldn't recommend this sleeve to beginners – wayyy too intense. Unless you'll call it stamina training. This sleeve is excellent for pros and everyone who enjoys Fleshlights that are on the very tight side.
Tanya Tate Fleshlight Benefits
Unique Textures
Each and every Fleshlight model has a unique texture. Currently, there are around a hundred Fleshlights with different sleeves and Royal by Tanya Tate is one of them.
Fantasy Element
Every guy dreams about sleeping with their favorite porn star (or several). Thank's to Fleshlight, you can now get the next best thing: a pocket pussy that looks like your favorite porn star's private parts. So, if Tanya is the one, get a Tanya Tate Fleshlight and fulfill your fantasies.
Real Feel
Fleshlight uses SuperSkin material for its sleeves. SuperSkin is literally as close as you can get to mimicking the sensations of real human flesh. In the sex toy market, at least. The sleeves feel best when warmed up to body temperature.
Quality Materials
Fleshlight uses only quality materials for its products. Each and every Fleshlight sleeve is produced from hypoallergenic materials. This means that you and your partner won't get any unexpected skin irritations or allergies. Your private parts will be in good hands.
Discreet Shipping
Fleshlight values your privacy. That's why each and every item that you order on their website will be packed discreetly. No one will be able to tell what's inside the box without opening it. Also, when you order from the manufacturer, you know that you're getting an original item.
Tanya Tate Fleshlight Downsides
Even though numerous benefits come with Tanya Tate Fleshlight, there are a couple of downsides to her:
Too Intense for Beginners
Just by looking you can tell that the sleeve is tight. If you're a beginner and have a penis that is more on the sensitive penis, she could be a bit too much, at least in the beginning.
Difficult to Clean
The Tanya Tate Fleshlight has a very intense sleeve and an equally narrow opening. Cleaning her was a bit of a challenge. At least the first couple of times.
Tanya Tate Fleshlight Alternatives
There are around a hundred different Fleshlights to choose from. This means that there are around a hundred different sleeves that can be your Tanya Tate Fleshlight alternatives.
If you feel like she's not the one, let me give you a list of my current favorites. Maybe you'll find the one that you're looking for.
Janice Griffith is my current favorite. For me, it's the most perfectly balanced Fleshlight pussy sleeve.
If you don't have it yet. Fleshlight STU is a must for every man who wants to know what he's doing ion bed and please their partner.
The Stamina Training Unit will make you a better lover and help you last longer in bed.
If you prefer anal sleeves over vagina ones, check out Mia Malkova's latest sleeve. She's worth the attention.
Tanya Tate Fleshlight Reviews
You already know my Tanya Tate Fleshlight review. So, now it's time to find out what other guys are talking about her.
Below you'll find some detailed Tanya Tate Fleshlight reviews that were written by verified buyers who made their purchases directly on Fleshlight's website.
Check out what they're saying and maybe it will help you make up your mind whether the Tanya Tate Royal sleeve is for you.
The contour of Tanya does something special to me! My favorite so far. The only thing missing is her charming British accent.

– David R.
The Lotus is very nice, my first FL. Overall pretty good. I have 9 inch D and wish the Lotus was just a cunt hair tighter or something. Can't quite put my finger on it but overall still good. Due to this I have ordered the Stoya Destroya and the STU to give those a try.

– Darek H.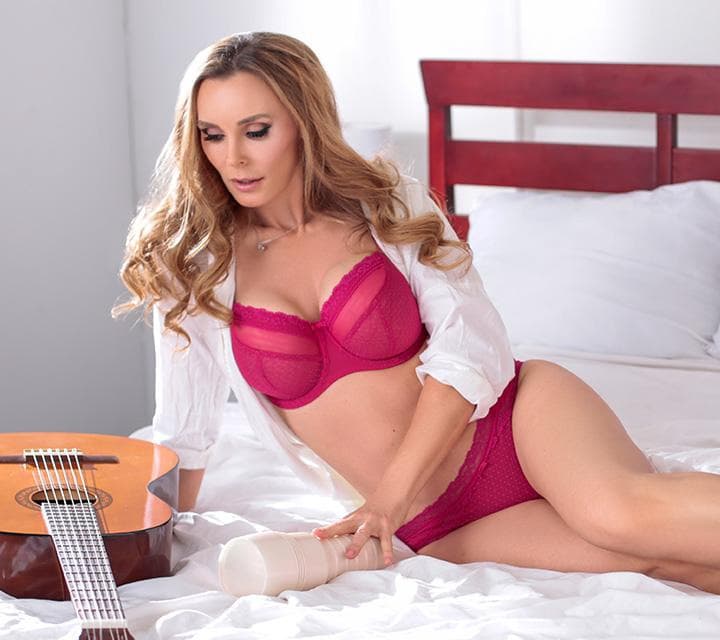 A wonderful product for sure The better quality lubes work for best results.

– Gene S.
As the title states, it does the job. Feels good to use and helps take a load off.

– Cameeron C.
Good feel. Slightly tighter opening than my other model, which I like (feels like a pull on withdrawal).

– Daniel M.
What's In The Package?
Here is a full list of items that you will find when your order of Tanya Tate Fleshlight arrives:
Brand new Royal texture sleeve
Unique Tanya Tate Lady orifice
Luxurious Fleshlight case that comes with an extended protective cover
Detailed instructions for proper use and care
As you can see, the only thing you need to have in advance is a lube. So make sure to have some water-based one in stock.
Also, if you choose to order directly from Fleshlight's official website, all your items will arrive in unmarked boxes, so no one will know what's inside.
Another great thing about buying from the manufacturer, you always know that you're getting an original item and not just some cheap knock-off. So, be careful, there are quite a few scammers out there.
Additional Items
As great as Tanya Tate Fleshlight is on her own, there are several items that can upgrade your experiences to quite a new level.
Fleshlight Sleeve Warmer – by far, it's the most convenient way to heat up your Fleshlight to the perfect temperature.
Fleshlight Shower Mount – give yourself hands-free orgasms and make your shower time more exciting and relaxing.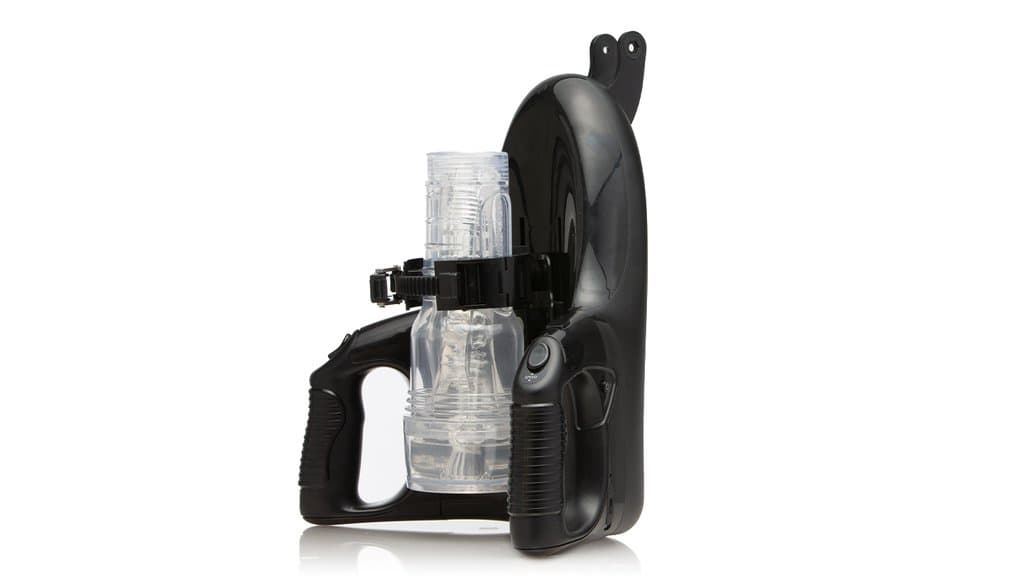 The Fleshlight Launch – an automated masturbator that can stroke your penis like no human ever could. Even though Launch comes with a price tag, it's worth every penny. You can read my Fleshlight Launch review here.
Also, if you want your Fleshlight to be good as new for a long period of time, use Fleshwash and Fleshlight Powder.
If you want to learn more about Fleshlights and their accessories, check out this detailed guide to Fleshlights.
Fleshlight Care Tips
Fleshlights are the luxury items of the sex toy world. Despite that, they're actually very easy to look after.
All you need to do is simply remember two very important rules and apply them in your regular Fleshlight routine. These rules will ensure the longevity of your sex toy:
Lube is a Must
It is essential to use lube with your Fleshlight every time you use the sex toy. Not using lube causes traction due to two dry objects (your penis and the sleeve) rubbing against each other. Traction can cause two bad things to happen:
First, you may hurt your penis. You know how sensitive your penis skin is and you probably understand that a dry rub isn't something it would like.
Second, you could accidentally rip the sleeve. I'm sure you wouldn't enjoy ripping a toy that brings you joy.
Never Skip a Wash
Each time that you use your Fleshlight, the sleeve gets filled with various body fluids, including sperm and sweat. It is essential that you wash your Fleshlight properly after each use.
I'm sure that sweat and cum it is not something you want to stick your penis in later.
Not taking proper care of your Fleshlight turns it into the perfect place for various nasty bacteria and mold to grow. That's definitely not something you would like to touch your private parts.
Worry not, simply read this detailed guide to Fleshlight care and you'll know how to properly take care of your Fleshlight.
Overall Tanya Tate Fleshlight Verdict
Overall, Tanya Tate Fleshlight is very intense and most likely not suitable for beginners.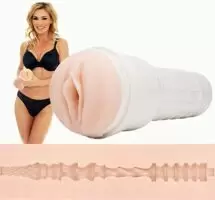 Order Now
She's super narrow and becomes the most intense around 5 to 7 inches deep. So, if you fit the requirements you'll get the most out of the Fleshlight without even reaching the last chamber.
In my opinion, this sleeve is excellent for pros and everyone who enjoys Fleshlights that are on the super tight side.