How to Jerk Off For More Pleasure?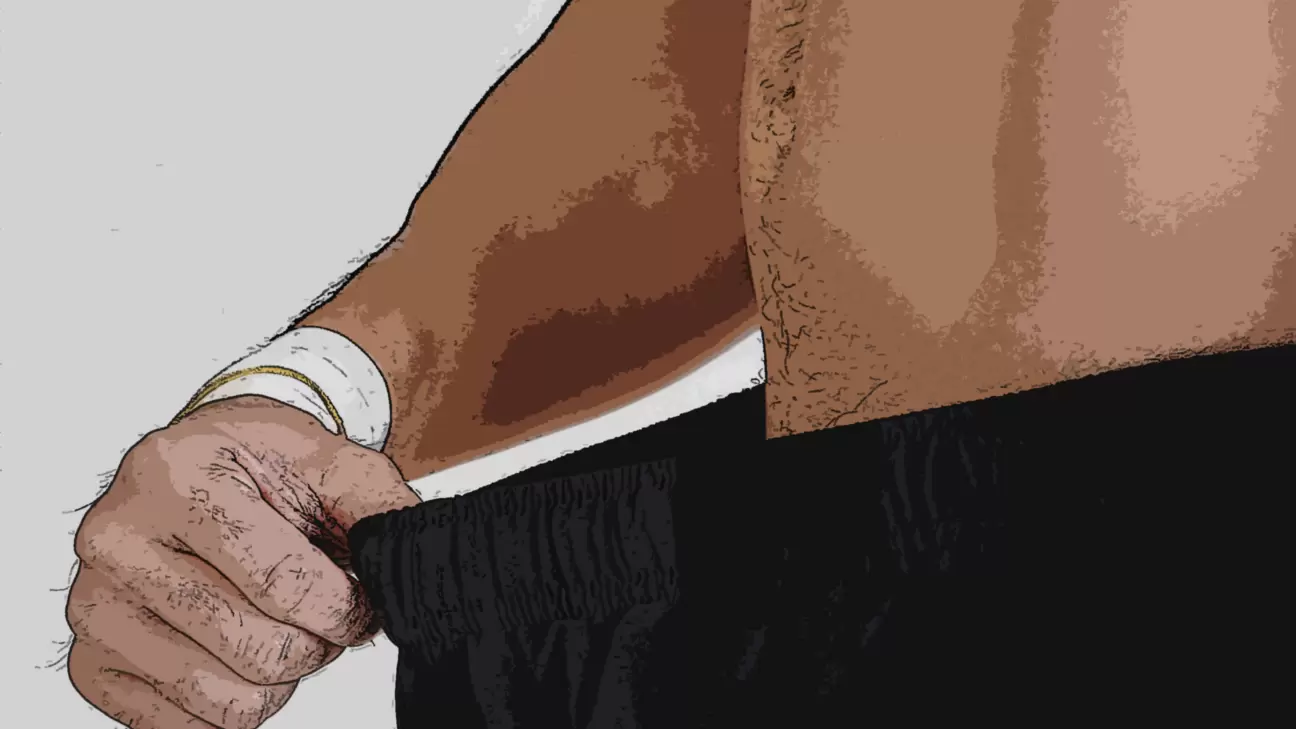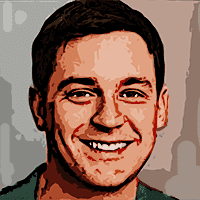 Written by
on , updated on
If you want to discover new ways to jerk off and learn how to jerk off for more pleasure – you're in the right place.
Constantly playing with your leftie and your rightie can get boring. Especially, if you're struggling to find a partner and that's basically the only action that you're getting.
Worry not, we've all been in this place, so you're not alone. You can actually turn the tables around and take this time to make yourself a better lover: train your stamina while getting pleasure.
How to Jerk Off to Last Longer in Bed?
If you want to masturbate to become a better lover, you should consider getting Fleshlight's STU (stamina training unit).
It's one of Fleshlight's best-sellers and it has been for a long time. This Fleshlight is designed especially for stamina training.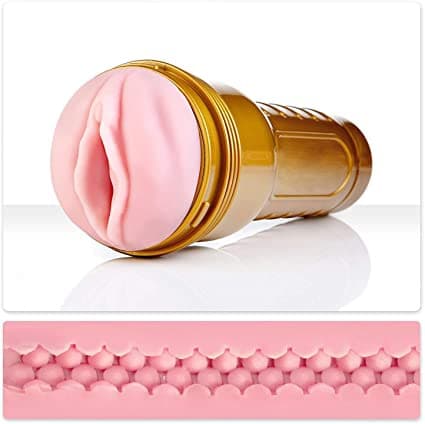 Pros
Penis length up to 8.5''
Helps increase stamina
Intense sleeve texture
Hypoallergenic materials
Feels good in hand?
Adjustable suction
Discreet packaging and payment
Cons
Could be too intense at first
Requires extra effort when using without automatic or interactive device
A little on the heavy side
Here's how to jerk off with a Fleshlight and become a better lover:
Choose the appropriate STU size. You can get a bigger one or a smaller one, based on how much space you have for sex toys or how compact you want it to be. In general, all three of them have super similar sleeves, so there is no significant difference between them.

Follow the stamina training guide, provided by Fleshlight for you for free. The guide features a special routine with daily workouts for your penis. It's very similar to going to the gym. However, in this case, you can learn how to become a better lover, last longer in bed, and gain control over your penis.
How the stamina training unit works you wonder? Well, the answer is pretty simple. The STU features a super intense sleeve. This sleeve at first will make you cum fast. However, with time, your penis will become less sensitive to such texture and you will be able to last longer.
When you manage to last longer with an intense sleeve, sex with a partner won't seem that much overwhelming, and, naturally, it will require you more time and effort to reach an orgasm. And this gives better chances for your partner to reach orgasm as well. As you know, some need more time, some need less.
So, learn how to jerk off while training your stamina and become the ultimate lover.
How to Jerk Off For Multiple Orgasms?
Did you know that men are capable to reach multiple orgasms? However, it requires a bit more than just jerking off.
So, how do you jerk off for multiple orgasms? That's easy – you include your prostate into the process.
If you didn't know prostate massage is super powerful and can make a man cum more than once.
However, if you cum several times that doesn't mean that there will be cum.
Got you confused, right?
As you probably know, orgasm starts in your mind and not in your private parts.
That's why, when you're massaging the prostate and aim for multiple orgasms, you may be out of cum after the first one.
I'm not a super flexible guy, so I prefer the prostate massagers doing the trick, instead of doing it myself. Also, it's a lot more efficient and you can focus or orgasm instead of working on it.
In general, there are two types of prostate massagers that are worth your attention.
The first ones are made by Aneros.
Aneros started as a medical company, however, due to the orgasmic traits of their prostate massagers they have requalified into sex toy producers.
Aneros are famous for their unique trident prostate massager shape.
As you can see from the image, it has a long handle that goes up the butt and two small ones. One is used to hold the massager in place while the other one stimulates the prostate.
Basically, you get double stimulation and can orgasm without the need to use your hands. Once Aneros prostate massager is in, your pelvic muscles do the rest of the work.
Currently, the best and most universal Aneros prostate massager is Helix Syn Trident.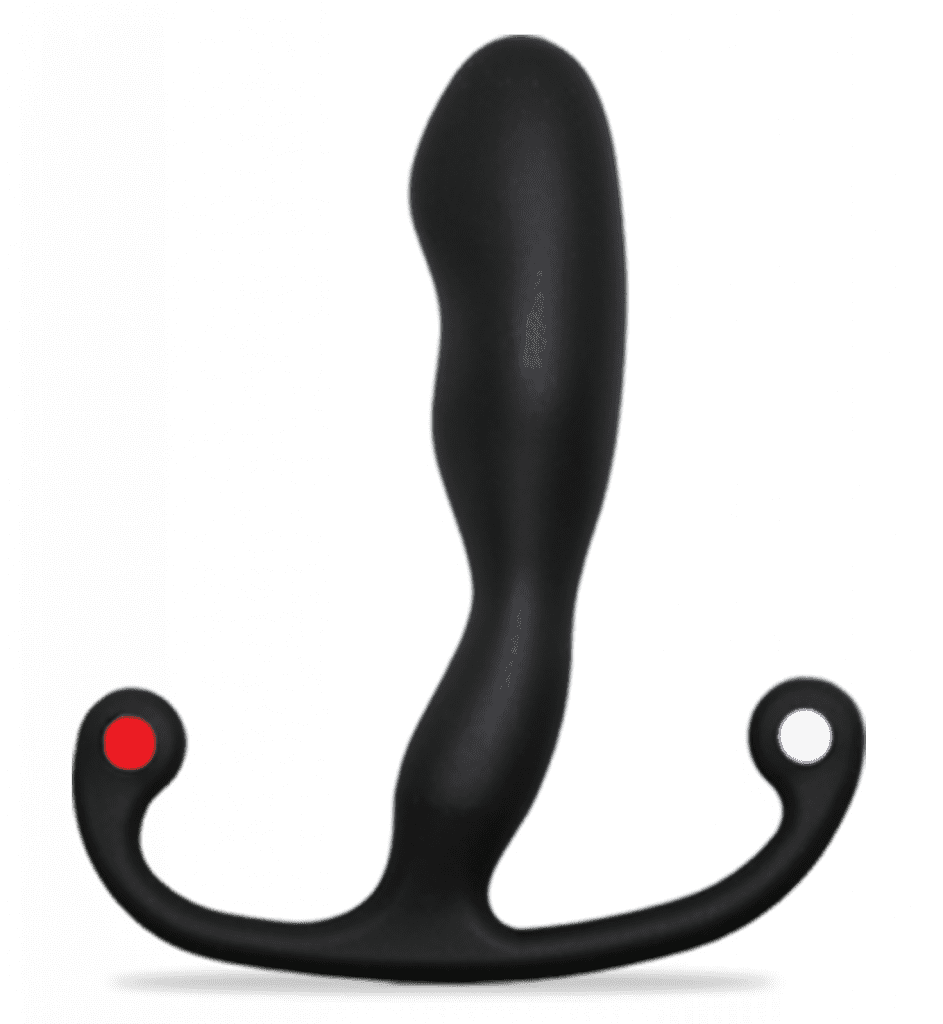 Pros:
Low price
Luxurious design
Hands-free experience
Simultaneous massage inside and out
Doesn't need batteries or charging
Great for beginners
Cons:
Could be a little too small for pros
Doesn't vibrate
The second one is a vibrating prostate toy.
Vibrating prostate toys are a great choice for those who want orgasms by simply clicking a few buttons.
Currently, the most advanced vibrating prostate toys are made by Lelo.
Lelo vibrators are super ergonomic and most are controlled with remote control. So, once the massager is in, you simply need to find your rhythm using the remote and enjoy it.
Overall, the best prostate massager made by Lelo is Hugo.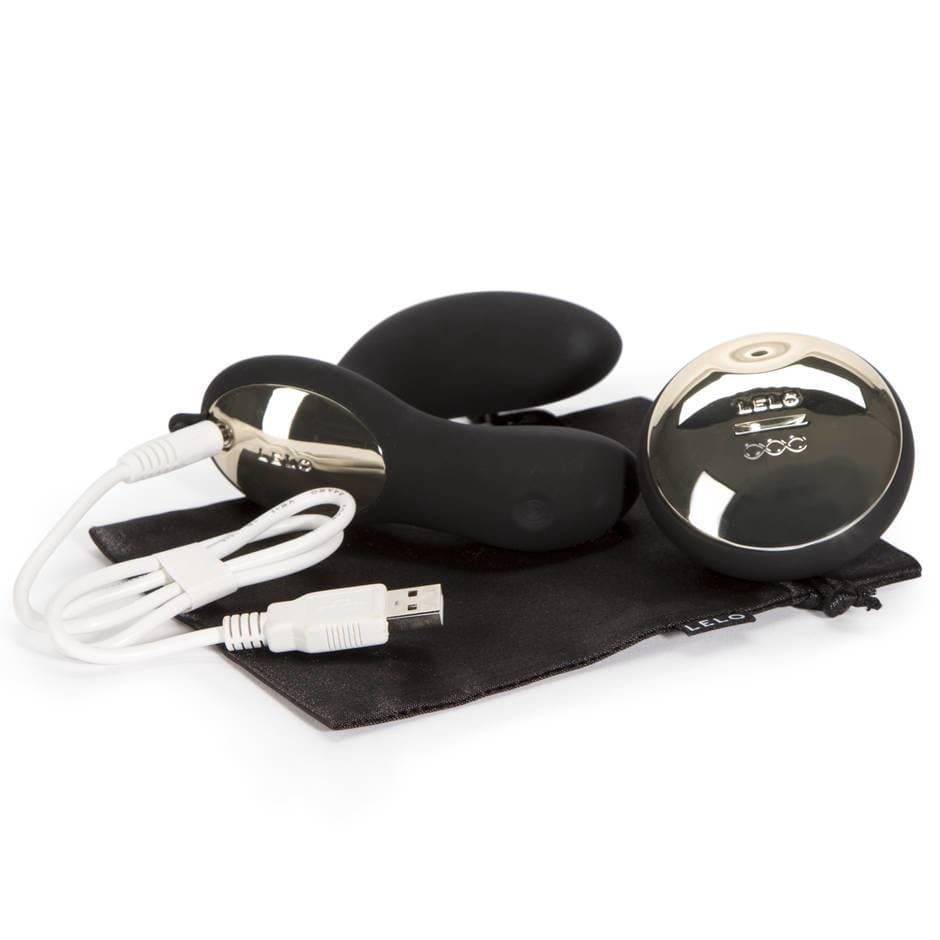 Pros:
Motion sensing technology for hands-free experience
Luxurious design
Six already programmed functions
Rechargeable via USB
Cons:
Wireless control requires extra batteries
Could be a little to large for some beginners
How to Jerk Off Hands-Free?
Even though those two methods kinda covered the how to jerk off hands-free questions – the are more options.
If you feel like a prostate massage is not for you, you can consider automatic blowjob machines.
Automatic blowjob machines are great for those who enjoy oral sex. Basically, all you need to do is to put the device on, relax, and enjoy.
This elegant device is an excellent tool to give some of the best orgasms.
When it comes to picking the best blowjob machine -Kiiroo's Onyx+ is an absolute winner.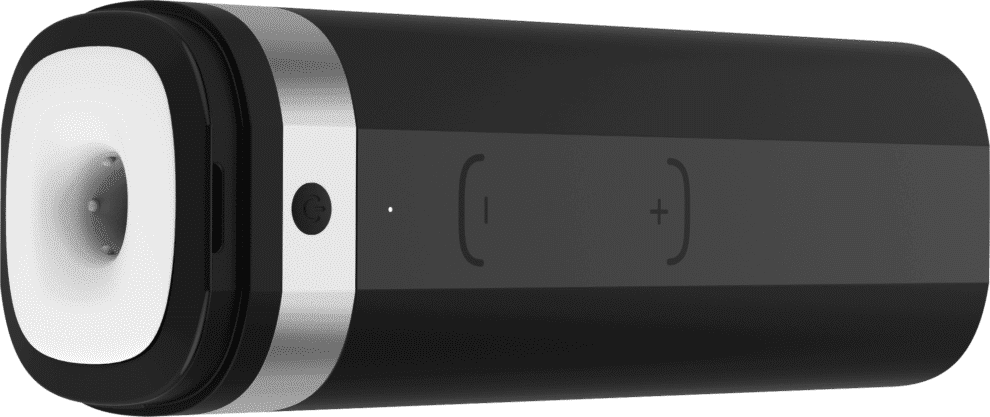 Pros:
Fleshlight-made sleeve
140 strokes per minute
VR connection
Easy to clean
Waterproof
Skin safe materials
Rechargeable
Compatible with Android and iOS
Supports Bluetooth
FeelMe.com compatible
Cons:
Could seem pricey at first
How to Jerk Off In Shower?
Well, if automatic blowjob machines are not for you, there are other ways to reach better orgasms.
I am pretty sure that you, just like me and most people enjoy hot showers. What if I told you that they can be a lot better?
Now you can learn how to jerk off in the shower and hands-free.
Actually, there is not much to learn.
All you need is a regular-sized Fleshlight and its special shower mount.
My tip would be, if you're planning to get the Fleshlight STU in regular size – get the shower mount as well. It's easy to use and super fun.
Final Words
Knowing how to jerk off in more ways is always fun and useful. Even though a good old-fashioned evening with your leftie and rightie is always fun, discovering ways to improve your sex life and yourself never hurts.
Jerking off is fun, so enjoy it to the fullest. It also helps you to know your body and later you can communicate that to your partner.
After all, how can you communicate what you like to your partner if you don't know your body yourself?
Explore and enjoy.