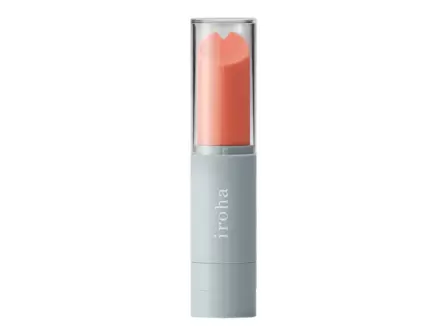 Iroha Stick
Overall Rating
4.3 out of 5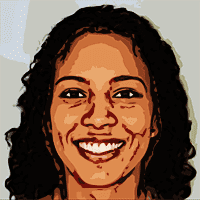 Written by
on , updated on
Iroha Stick Review
Iroha Stick is proof that you can, in fact, create a quality beginner sex toy for $20.
*This vibrator was supplied to us by Tenga in exchange for an honest review. Whether the toy was gifted to us or whether we bought it ourselves does not impact our judgment.
The Good and The Not So Good
Here's an overview of what I really liked and some things that could be improved about this beginner-friendly lipstick vibrator.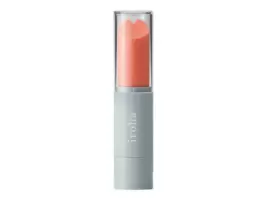 Order Now
The Good
Very discreet
Beginner-friendly
Waterproof
Low price
Brilliant price/quality ration
Easy to clean
Skin-safe materials
Battery included
Comes with a protective cap that doesn't fall off easily
The Not So Good
Could be not strong enough for advanced users who enjoy strong vibrations
Speed adjustments require both hands
Vibrations are buzzy on high-speed settings
Beginner-Friendly
The Iroha Stick is a great choice as a first sex toy. Especially if you're not feeling like splurging a lot of money and just want to try and see if such type of toy works for you. The toy runs on one AAA battery (included in the package) and provides vibrations that will be more than enough for most beginners, however, most likely will be not strong enough for those who already tried a vibrator or two.
Iroha Stick is Discreet
I was pleasantly surprised by just how discreet the Iroha Stick actually is. Everything from the packaging to the toy itself is made in a very clever manner that makes it easily disguisable.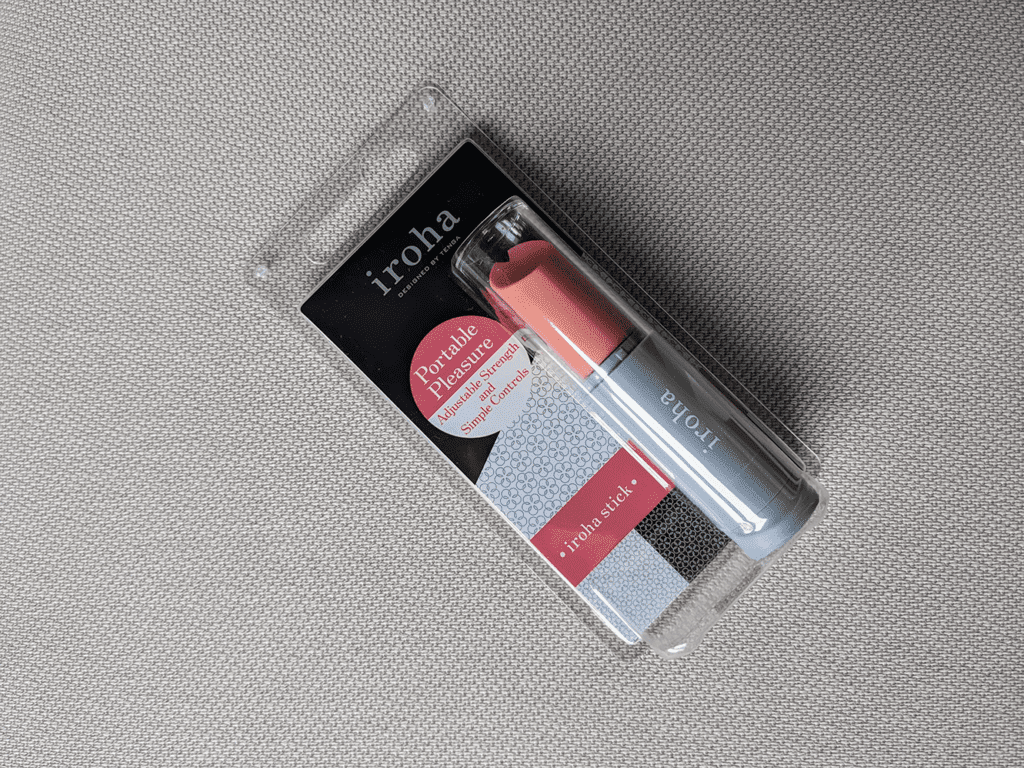 The package of the toy makes it look like a regular lip balm you could pick up at any store. Once it's out of the package, just drop it in your makeup bag and you'll see how well it fits in.
It's Waterproof
Having a waterproof toy is brilliant if you enjoy playing with yourself in the shower. Also, it's very useful for those who don't live alone and need a private comfortable space with background noise to fully relax and enjoy themselves.
Since the toy is waterproof (up to 22 inches), cleaning the Iroha Stick is very easy and doesn't require a lot of effort. Plus, the cap it comes with does a great job protecting the vibrator from dust.
I carried the Iroha Stick in my bag for around 10 days – the cap didn't fall off – so kudos to that.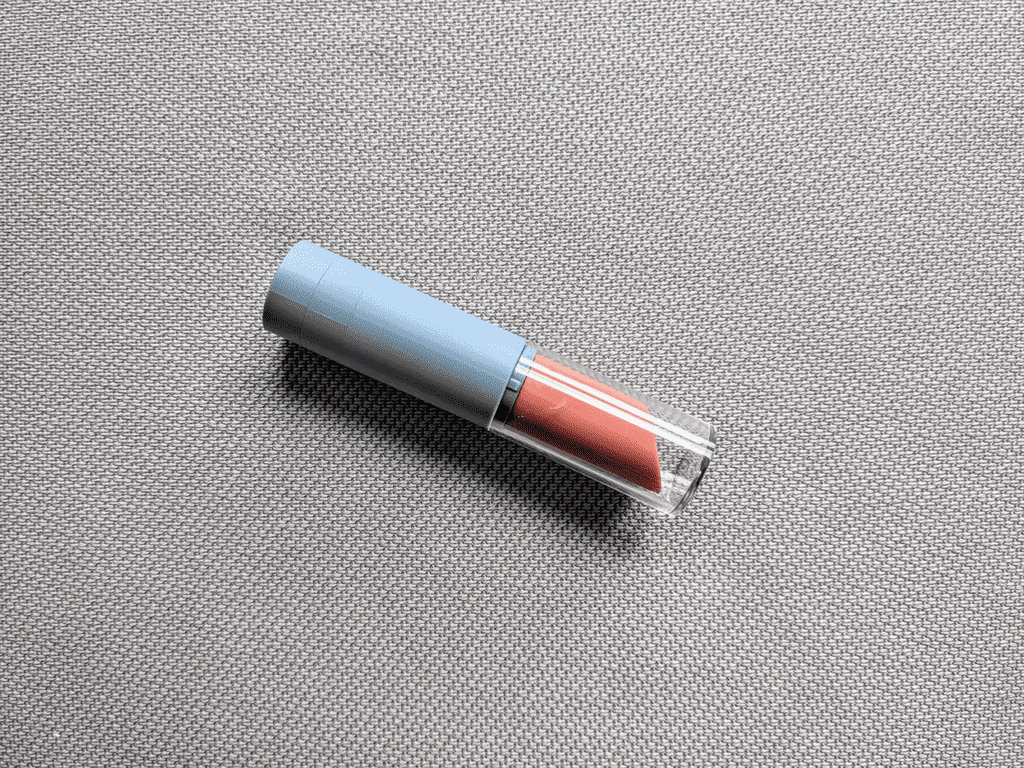 Skin-Safe and Quality-Made
The Iroha stick is made of 100% skin-safe materials. The top of the toy is made from soft silicone that feels nice against the skin and the bottom part is made from soft plastic that gives you a nice and comfortable grip. While the toy is comfortable to hold, adjusting the speed will require both of your hands, since you'll need to do a twisting motion.
Iroha Stick in Action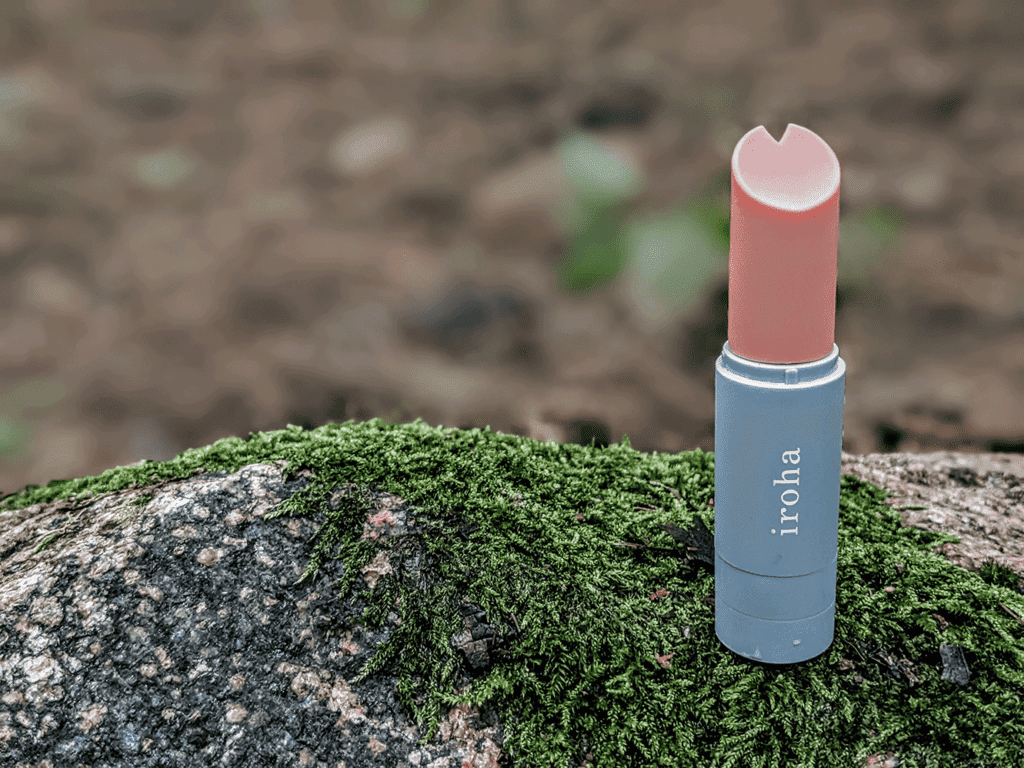 Using the Iroha Stick is very easy. All you need to do is twist the bottom part of the stick to turn it on and off as well as adjust the intensity of the vibrations.
On the low settings, the vibrations are rumbly, however, on the highest settings they become pretty buzzy and you can feel them traveling to your hand as well. The silicone and the shape of the toy make it feel nice against the skin, however, I recommend trying various angles to find the right one for you. Personally, I used it sort of sideways since I could feel the vibrations best slightly lower than the actual tip.
First I tried playing with the toy alone and then gave it a test run with my partner.
My solo play was a success, however, it took quite some time to reach an orgasm, as the vibrations are not as intense as I am used to getting from some of my favorite lipstick vibrators. However, those vibrators come with a premium price tag.
My clitoris, in general, is not super sensitive and requires quite a lot of work. For my taste and liking the vibrations were slightly too buzzy on the highest settings and not intense enough on the lower settings.
However, when I used it together with my partner during penetrative sex – the game changed. The Iroha Stick was an excellent complementary toy that had the right amount of vibrations to elevate the experience.
Overall, as I mentioned before, the Iroha Stick is a great choice if you're a beginner and you're looking for a discreet sex toy without breaking the bank. I could also recommend it to those who have a very sensitive clitoris that responds well to even the smallest amount of stimulation.
What's In The Package?
The Iroha Stick comes in a simple and colorful plastic package. Once you open it, here's what you'll find inside:
The Iroha Stick in the selected color (3 choices available)
Protective cap that helps to keep the toy away from dust
AAA battery (non-rechargeable)
Detailed manual in multiple languages with images
As you can see from the list, everything you need to start using your toy is inside the package and there is no need to buy anything extra.
Iroha Stick Reviews
Sex toys are very personal. Something that works very well for one person, could be completely wrong for the other one. That's why reading reviews and collecting various opinions increases your chances of buying a toy that you will actually like.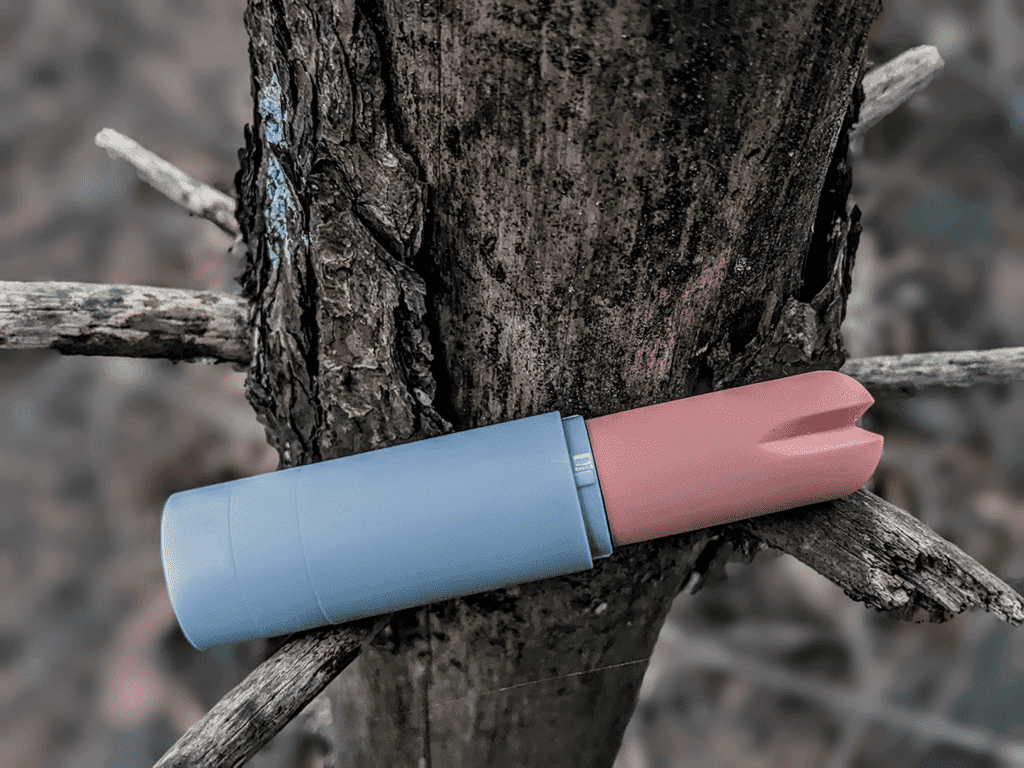 I collected some reviews directly from the official Tenga website that highlight both positive as well as negative aspects of the toy. Here's what they have to say:
I have tried a lot of vibrators, a lot more expensive than this one too, and they all break so fast! I've had this one for forever and it only now broke. 10/10 recommend, I will definitely be buying another!

– H.S.
The material isn't as soft as expected, but once you get used to it, it's an adequate, discreet device. The controls are straightforward and it's easy to use.

-A.
The vibrations are nice and quiet but there isn't much distinction between the lowest strength and the highest strength. Practically speaking, this toy got me very aroused but was extremely difficult to orgasm.

The strongest point of vibration was at the middle of the lipstick. A better design would put the strongest vibrations at the tip of the lipstick.

Still, for the price it's an amazing, adorable, discreet product. I would pay a little more for a vibe that looked exactly like this one but had a stronger vibration focused at the tip (and still quiet).

-L.
I have a hard time getting off to vibrators so I wasn't surprised that it didn't do anything for me but it did get me nice and excited for my Mizu….

It's only really good for getting hot and bothered but besides that it's not the best out there. Still giving a 5 star tho because it is very quiet and nice for getting into the mood <3

– C. F.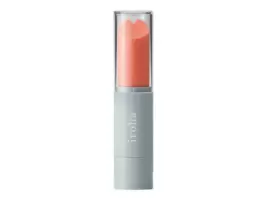 Order Now
The Verdict
Overall, the Iroha Stick by Tenga is an excellent toy in its price range. I can easily recommend it to beginners who want a budget-friendly toy. It's very discreet and can be easily hidden in a makeup bag.
The vibrations of the toy are somewhat buzzy on the highest settings, however, it's not too loud, so a shower noise in the background is pretty much enough to keep it private, in case you need to.