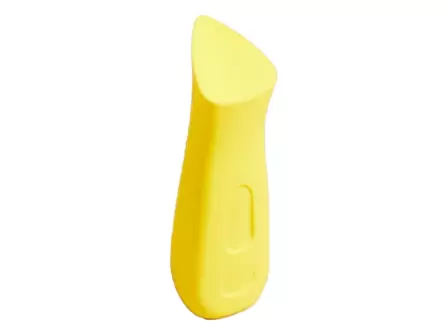 Dame Kip
Overall Rating
4.83 out of 5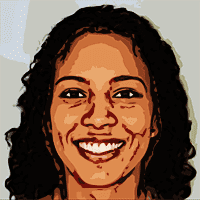 Written by
on , updated on
Dame Kip
Dame Kip is a lipstick-shaped vibrator. It is small and discreet, making it easy to carry with you. The vibrator has a soft, silicone exterior that feels good against the skin. The vibrator is also waterproof, so you can use it in the shower or bath.
The Benefits Of Dame Kip
Here is a detailed list of all the benefits that come together with Dame Kip
Classic Shape
Dame Kip is shaped like lipstick. It may not look exactly like one, but the shape is there. Lipstick vibrators are very popular worldwide. This shape is like a little black dress in your closet. It never goes out of style and does the job on any occasion.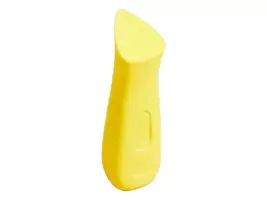 Order Now
5 Patterns + 5 Intensities
This vibrator has 5 different vibration patterns and 5 intensities to choose from, giving you a total of 25 possible combinations. You may find your favorite setting quickly, or you may enjoy trying something new each day.
Body-Safe Materials
Dame only produces sex toys made from the highest quality materials, including medical-grade silicone. This silicone is the highest class available and is 100% hypoallergenic, meaning that you and your partner will be protected from any unexpected skin irritations or allergies.
Easy to Use
Kip is just as easy to use as other Dame products and doesn't require any expertise or previous knowledge to operate. The controls are very intuitive, so you just need to try them out to see how the toy works.
Couples-Friendly
Dame Kip is a great couple's vibrator for women who have difficulty orgasming from penetrative sex alone. The toy does some of the work for you, so you and your partner can focus on each other.
100% Waterproof
The Kip by Dame is completely waterproof. This makes cleaning it super simple and gives you another benefit of playtime in the water. So, a nice and relaxing bath may start meaning a lot more than that.
Specifications
Here are the technical specs of Dame Kip:
Medical Grade Silicone with Waterproof Design
5 Intensity Levels x 5 Pattern Modes for Custom Pleasure
3.75" L x 1.5" W
Run time: 1.5 hrs at highest settings
Charge Time: 2 hrs
3 Year Warranty
Magnetic USB Rechargeable
As you can see, it has multiple vibration patterns, a long-running time, and is completely waterproof – all for your pleasure.
What's Inside The Box?
Here is a full list of items that you will be getting with your Dame Kip vibrator:
Kip vibrator
Magnetic USB charging cable
Storage bag to keep the dust away
Detailed user manual
The only thing you need to get additionally is lube. However, if you already have some at home, you're all set. Lube is very important to use with sex toys when you're stimulating body parts that are not self-lubricating. It helps reduce friction.
Dame Kip In Action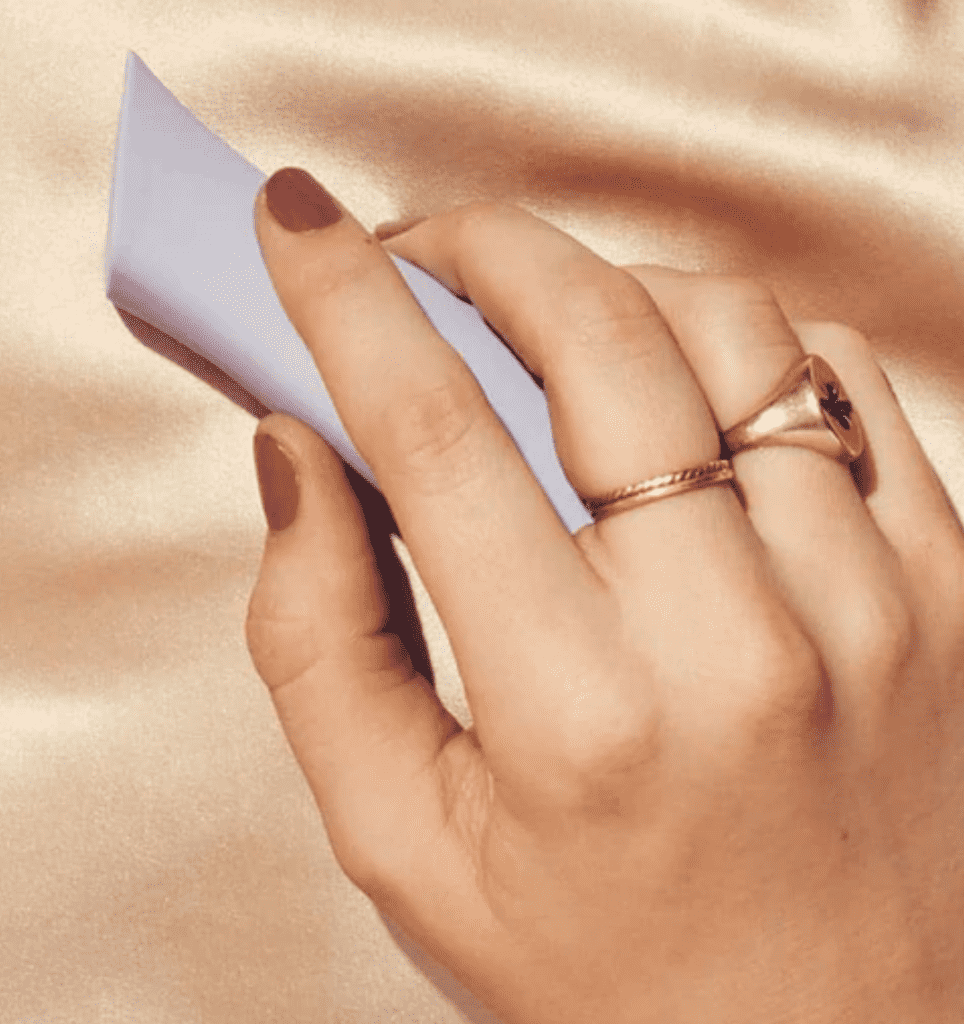 Dame Kip is a lipstick-shaped vibrator that is small and discreet. It is made of silicone and is waterproof. It has a strong motor and is very quiet. The vibrations are adjustable and there are 5 patterns along with five speeds. Dame Kip is a great vibrator for clitoral stimulation. It is not too powerful and not too weak.
To get started, apply some lube to your vibrator and your clitoris. This will help reduce friction and make the experience more pleasurable. Once you're lubricated, slowly begin moving the vibrator around your clitoris. Experiment with different strokes and speeds to find what feels best. Pay attention to your body and let yourself get lost in the sensations.
You will feel that there's nothing quite like the feeling of a vibrator on your clitoris. The sensation is intense and can lead to some of the most intense orgasms you've ever experienced. If you're looking to add a little extra stimulation to your next solo session or partner play, consider using a vibrator on your clitoris.
When it comes to clitoral stimulation, one size does not fit all. Some women prefer direct stimulation while others prefer indirect stimulation. Experiment with different techniques and speeds to find what feels best for you. You can also experiment with different types of vibrators to find one that suits your needs. For example, some women prefer smaller, more pinpointed vibrations while others prefer larger, more diffuse vibrations.
Tips For Using Your Sex Toys
Things to know about your sex toys and how to take care of them.
Get Used to Experiences
There is no one answer to why a vibrator may feel weird at first. Why? Well, everyone is different and will therefore enjoy different types of stimulation. However, I would recommend starting with a gentle vibration and then gradually increasing the intensity as you become more aroused. Experiment with different speeds, patterns, and intensities to find what feels best for you.
Hygiene is a Must!
Some sex toys are made of materials that can break down over time, and cleaning them helps to prolong their life. In addition, it is important to clean sex toys after each use to prevent the spread of bacteria or other organisms that could lead to infection.
Vibrator and Lubricant Compatibility
Here are some things to consider when choosing a clitoral vibrator and lube include the following:
What type of stimulation do you enjoy?
Do you prefer direct or indirect stimulation?
Would you prefer a water-based, silicone-based, or oil-based lube?
Do you have any sensitivities or allergies that you need to take into account?
Dame Kip Reviews
I already told you everything about my experience with the Dame Kip vibrator. Sex toys are very personal so every person has a unique experience. Some have better, some have worse. That's why I selected some good as well as not-so-good experiences with Kip written by verified users of the official Dame website. This way you'll know more about what to experience from the toy.
the packaging is gorgeous and makes my artistic-minimalist heart swoon i kept the boxes because they're so pretty.
perfect size for at home or travel (and discretion if that is something you're looking for) got this is the beginner set dame sells and I love it. definitely at a grey area between a stronger buzzy vibe and a rumbly vibe, super fun.

Tiegan O.
Meh. For all the hype surrounding this brand and its products, both toys I purchased turned out not to be mind-blowing for me. The Kip wasn't intuitive for me, and it took me longer than usual to build to a climax with it. People are different, though, so perhaps it's ah-mazing for other folks.

They will not be toys I reach for on a regular basis. Perhaps for travel? Their size makes them travel-friendly and discreet enough. Plus, if I lost them, I wouldn't be that sad.

Natalie G.
I have been and always will be a connoisseur of orgasm via clitoral stimulation. My first vibrator was a silver bullet from Babeland and it was the only one I trusted for a long time: it had the surface area and the power I needed. Over the years, the quality went way downhill and I tried another vibrator, this one oblong, and it was fine but my clit would hurt sometimes afterwards because I would press down on it so hard. When I saw the Kip, I knew my prayers had been answered: a high quality, silicone-covered vibe with the surface area to devour my clit whole.

So far I've had mixed results with the Kip: one time no orgasm, another time a breathtaking orgasm, the third time it ran out of juice just as I was about to orgasm. Every body is different, and there are so many variations that can affect the ability to orgasm, including antidepressants (hi, hello, I desperately need them). So I won't blame the Kip; orgasm isn't the be-all end-all for me anyway. I do wish it was a little bit more powerful, which is something I've seen in other reviews as well.

For now, it's a great replacement for my old silver bullet–great design, really comfortable, and it definitely gives good vibes. If there's ever a more powerful Kip 2.0 I'll definitely be the first in line.

Cecilia Z.
Alternatives to Dame Kip
Lipstick-shaped vibrators are an all-time classic. Dame Kip is very good at doing its job, however, here are some alternatives for you to consider:
We-Vibe Tango X – comes with a silicone handle for a comfortable grip and a smooth plastic finish on top for silky smooth gliding against the clitoris. The vibrations Tango X offers are on a similar level, so mostly it's all about design in this case.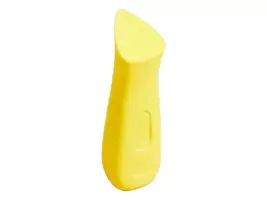 Order Now
Lelo Mia 2 – while both Kip and Tango X don't exactly look like lipsticks and have some design signs that they're more than that, Mia 2 is super discreet and could actually pass for a lipstick tube. So, if discreetness is what you're after – Mia 2 should definitely catch your attention.
The Verdict on Dame Kip
The Dame Kip lipstick-shaped vibrator is a great little toy for anyone looking for a discreet, yet powerful vibrator. This vibrator is shaped like a lipstick, making it very easy to hide away, and its small size means it can be used anywhere. The vibrator has a smooth, silicone exterior and a tapered tip that makes it easy to insert. The vibrations are strong and can be easily controlled as well. Dame Kip is also waterproof, making it perfect for use in the shower or bath. Overall, this is a great vibrator for anyone looking for something small, powerful, and discreet.