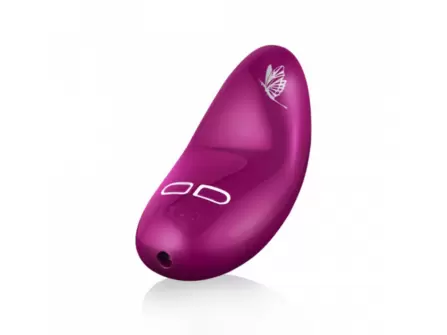 Lelo Nea 2
Overall Rating
4.88 out of 5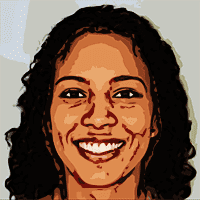 Written by
on , updated on
Lelo Nea 2
Lelo Nea 2 is a new and updated version of the original toy. The second edition comes with 30% more power and some beautiful floral motifs on the toy.
So, if you were a fan of the original Nea, or missed the opportunity to get one before it was sold out, now it's your chance to change that and get your new toy.
Lelo Nea 2 sounds like a promising toy that could enhance your solo play, as well as your experiences with your partner. Let's see in more detail what is this toy all about and whether it's the right one for you.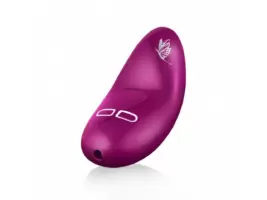 Order Now
The Benefits Of Lelo Nea 2
Here are the main benefits that come with Lelo Nea 2.
8 Vibration Patterns
The new Lelo Nea 2 comes with 8 unique vibration patterns that you can use for your pleasure. Everything from short rumbly vibrations to uninterrupted intense pleasure.
New and Updated
Lelo Nea 2 is now 30% more powerful than the first edition. So, if you enjoyed the first version or maybe felt like the first toy lacked a bit f strength, this problem is now resolved.
Not only that, the toy is now decorated with beautiful floral patterns and has this ultra-feminine vibe. Also, the drawings on the toy somehow make it look more discreet. If I didn't know what it was, I would probably think that it's some weird kitchen tool.
Body-Safe Materials
Lelo uses only the highest quality materials to produce their toys. So, you can be sure that you and your private parts are in good hands when you choose Lelo. This toy is made from body-safe ABS – it's a non-porous material that won't cause any skin irritations or allergies. It's also very simple to look after.
Easy to Use
The Lelo Nea 2 is a very simple-to-use toy and requires no previous knowledge or experience. It has only a two-button interface that you will use to navigate between patterns and increase or decrease vibrations. While I find 3 button interfaces easier to use (an extra button to jump between patterns instead of prolonged presses), this one is still pretty good.
Couple-Friendly
The toy is perfect for solo use as well as couples' play. If you wish to use it with a partner, the simplest missionary position (or similar) works very well with the toy, as it snugs between both partners, so each gets a taste of the vibrations and there is no need for anyone to hold the toy in position.
Completely Waterproof
Another great thing about this toy is the fact that it's waterproof. So, if you like playing with sex toys in bed, you can play with them in the shower as well.
The Specs
Here are the technical characteristics of Lelo Nea 2. Make sure to take a look at the dimensions and power!
Materials: Body-safe ABS
Finish: Silky soft-touch
Size: 75 x 36 x 25mm / 2.9 x 1.4 x 1 in
Weight: 42g / 1.5oz
Battery: Li-Ion 300mAh
Charging: 2 hours
User Time: 4 hours
Standby: 90 days
Max Noise Level: 50dB
What's Inside The Box?
Here is a full list of items that you will find in the silky-smooth box in which all your ordered items from Lelo will arrive. Oh, also, unpacking is an experience you need at least once in your life.
NEA™ 2 massager
USB-Charging Cord
Satin Storage Pouch
Warranty Registration Card
Detailed Instruction Manual
Very often, when you play with sex toys, you'll find yourself in the need of lube. Why? Well, unlike the vagina, most body parts cannot lubricate themselves. That's why you need lube to give a helping hand in order to reduce the friction and make your experiences silky smooth.
Lelo Nea 2 in Action
First and most important – it's literally the most discreet stimulator for the clitoris that I have tried from Lelo. Second place goes to Lily 2. However, now let's focus on Nea 2.
I tried it alone and with my partner. One experience was brilliant, the other, well, it could have been better.
Let's start with the brilliant one – the solo play. The shape of Nea 2 is perfect to put against the clitoris and stimulate it. The sensations vary from very gentle to very intense, so it will suit most women.
When it comes to using it with my partner – well, at first it was okay. However, after our bodies started showing the first signs of sweating, Nea 2 kept slipping away. So, from my experience, ABS plastic is not the best material for toys that should be placed between partners. Silicone has a way better grip. So, Lily 2 would be a better choice, material-wise.
Tips For Using Your Sex Toys
Make sure you read these tips before you start using your sex toys:
Lube It Up
Do a favor for yourself and invest in lube. This investment will pay off. Why? Well, because lube reduces friction. Friction is the last thing you want in sex. Friction can irritate your skin. We all know how sensitive the skin of the private parts is. So, better use lube. Especially if you're using a toy that is designed for those body areas that are not self-lubricating.
Don't Rush – Ease Into It
Buying your first sex toy can be a little scary and intimidating. You may even feel that way when buying new types of sex toys. At first, using toys can seem a little strange, and you need to relax and immerse yourself in everything. And more importantly, do not expect orgasms and fireworks to happen within a minute. So do not focus on the orgasm, it will come, but on the experience. It's more of a marathon than a sprint.
Clean, clean, clean!
Hygiene matters. Even more, than lube does. Well, they matter an equal amount. Sort of. Let's put the technicalities aside – you need to properly clean your sex toys. And you need to do that after each use. Otherwise, they may get infected with various nasty microorganisms that could later cause an even nastier infection that could take months to cure.
Lelo Nea 2 Reviews
When you're buying a sex toy, doing research is a must. But why am I even telling you that, if you're already reading this, right?
Since all of us are different and have unique experiences, each of us notices different aspects of the product more than others. Unless, of course, there's something really wrong with it, then most likely all people will highlight the same aspect.
Here are some reviews of Lelo Nea, written by verified users on the official Lelo website. This way you know that you are reading the real opinions of people who tried the product.
Reviews, highlighting positive aspects of Lelo Nea
Seduced by its elegant and feminine design, it can even be left on the nightstand without any problem because it is so cute. The grip and the very soft texture are really nice. The vibrations are powerful and astonishing when compared to the size of the device and the results are felt very quickly.

-Hanakinne
The vibrations/power/size are all amazing. The only reason that I didn't give this a perfect rating is the buttons are a little hard to push. Not a huge deal until you really need a quick vibration change to go with the mood and then it's cumbersome to push the button hard enough. But overall satisfied and would recommend, haven't found any other product that how this much power

-rfr1
Reviews, highlighting negative aspects of Lelo Nea
Good if you're holding in your palm, not great for if you're using it between your partner and yourself. Would be awesome if it had Bluetooth or a remote to change the intensity.

-T.E.
I own 4 Lelos!! ( embarrassingly ) but they are my favorite brand! The lifespan has always lasted quite some time and I replace when they eventually die. I felt my Nea 2 was beginning to lose its strength and would take a day to charge so I ordered a new one. I was so excited in the hopes that the new model would be even more powerful than my og Nea. I was super disappointed when that wasn't that case at all. Infact , it's less powerful than my almost thing OG Nea 🙁 I am wondering if I received a defected or returned product as this is so not the quality of LELO I'm used to 🙁

-Sarastylz
Alternatives to Nea 2
It never hurts to look, right? If you're still not convinced that Lelo Nea 2 is the right toy for you, let me suggest several alternatives from Lelo that are just as great. Remember, we're all different, so if something works for one person, it can be a complete disaster for another one.
Lily 2 – if you want a vibrator with a similar shape, yet with the added sensation of scent, consider Lily 2. The vibration strength-wise – both toys are very similar. However, Lily 2 is made from silicone, while Nea 2 is from ABS. There are three colors that Lily 2 is available in, and each color has a different scent that varies from lavender to chocolate.
Siri 2 – if you think that Lelo Nea 2 might be not enough powerful and you do not really care about placing a vibrator between you and your partner during the couple's play – consider the Siri 2 alternative. It has a different shape, however, is more powerful.
The Verdict on Lelo Nea 2
Overall, Lelo Nea 2 is a high-quality sex toy, that's both very feminine and discreet.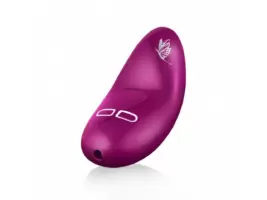 Order Now
It can be used together with a partner or alone. When it comes to using it with a partner, since it's made from Abs plastic – it can be a little slippery.
However, it's great for traveling and solo play, since it's very discreet and is good at doing its job.