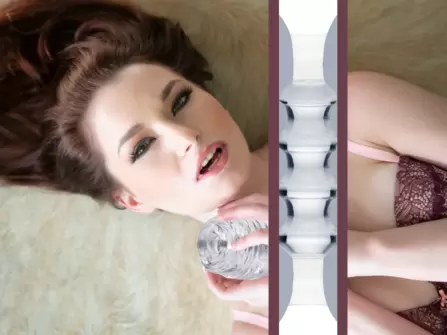 Quickshot
Overall Rating
3.8 out of 5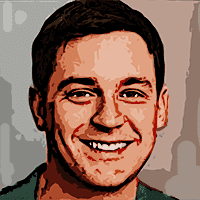 Written by
on , updated on
Fleshlight Quickshot Review
Fleshlight Quickshot series is the smallest male masturbator the famous sex toy brand currently has to offer. This sex toy series features two male masturbators: Vantage and Pulse.
Update: Fleshlight released a Quickshot STU, you can read more about it here.
Each of them is only half a size of a regular Fleshlight. So, they're very compact and are great even for traveling.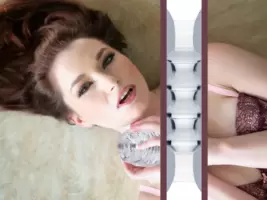 Order Now
Also, half the size – half the price. So, it's perfect for those who search for a cheap pocket pussy that is of great quality.
Fleshlight Quickshot Benefits
Even though Fleshlight Quickshot is small, this cheap pocket pussy comes with numerous benefits that you can enjoy alone or together with your partner. So, let's see what's so great about this cheap Fleshlight.
Compact Fleshlight
Fleshlight Quickshot series is the most compact Fleshlights that you can buy today. Being only half the size of a regular Fleshlight pocket pussy makes them a super small male masturbator that you can store even in the smallest spaces to keep away from the public.
Fits Any Penis Size
The Fleshlight Quickshot pocket pussies are open on both ends. This means it will fit any penis length and also nearly any girth. So, this is one of those unique Fleshlights where length doesn't matter for you to enjoy the full experience.
Intense Sensations
Both Fleshlight Quickshot Vantage and Fleshlight Quickshot Pulse have unique textures, full of various ribs and numbs that will stimulate your penis. While the texture of Fleshlight Quickshot Pulse is simpler, it's still very intense and actually great for quickies.
2 in 1 Deal
Since the Fleshlight Quickshot series male masturbators are open on both ends, you can use them alone or with a partner, unlike other pocket pussies. If you're in for a solo experience – just use it as a regular pocket pussy. If you're in for a couples experience, you can use it when getting a blowjob to extra stimulate your penis. This is an incredible sex toy for guys with extremely long penises.
Cheap Fleshlight
Half the size – half the price. If you're looking for a cheap Fleshlight, Quickshot is perfect for you. By choosing this cheap sex toy, you still get the premium Fleshlight quality. So, if you're on a budget and don't want to waste money on sex toys that break after a couple of uses – Fleshlight Quickshot is the best choice for you.
Skin-Safe Materials
All Fleshlight sex toys are made from hypoallergenic materials. This means they're compatible with any skin type and any allergies. The Fleshlight sex toys won't cause any skin irritations or unpleasant sensations when used.
Super Easy to Clean
Since the Fleshlight Quickshot cheap pocket pussies are open in both ends, they're super easy to clean.
Mix and Match Option
Even though the Fleshlight Quickshot series is half the size of a regular pocket pussy, you can buy a couple of them to build a regular-size pocket pussy. Also, you can upgrade it and make it automatic by additionally purchasing Quickshot Launch automatic male masturbator. This way you'll be able to enjoy a hands-free experience.
How Fleshlight Quickshot Works and Feels?
Even though Fleshlight Quickshot looks a bit different than your regular pocket pussy, it's a very simple and straightforward device.
Al you need to do is lube it up with water-based lube, get yourself hard, put it on your penis and you're ready for action. Stroke it, turn it – use it as you like.
Fleshlight Quickshot Vantage Sensations
Quickshot Vantage is super compact, yet very textured. So, I could easily recommend it to any guy who enjoys intense sensations. Compared to its alternative, Quickshot Pulse, Vantage edition is tighter and has more ribs, as well as overall a more textured sleeve.

Fleshlight Quickshot Vantage is an excellent cheap Fleshlight for more experienced users. Even though it's beginner-friendly, it could be a little too intense for beginners. Yet, you could call it stamina training as you'll be able to last longer with time.
Fleshlight Quickshot Pulse Sensations
Quickshot Pulse is small yet powerful. Even though it has a simpler texture than the Vantage edition, it's still very capable of giving your penis some unique sensations.

The texture of Fleshlight Quickshot Pulse is very similar to many vaginal sleeves, so it's a perfect solution for those, who want their pocket pussy to feel like actual pussy.
Since it's not as tight as Vantage, it's perfect for beginners and guys who don't enjoy being over-stimulated.
Quickshot Vantage vs Quickshot Pulse
After trying out both of these cheap Fleshlights, I could say that Vantage is a better choice and comes with more benefits than Pulse.
Quickshot Vantage has a more intense sleeve texture and unique sensations. Quickshot Pulse, on the other hand, has a texture that is very similar to many other vaginal pocket pussies available in the market.
So, if you're looking for something special to add to your toy collection – choose Quickshot Vantage. If you're looking for a compact version of a regular pocket pussy – go for Pulse.
What You Get in The Package?
Just like any other Fleshlight, you will get Quickshot in a discreet, unmarked box. So, you can order where ever you like, as no one will be able to tell what you've originally purchased. So, the secret is between you and Fleshlight.
Once you open the box, here's what you'll find inside:
Open-ended patented clear SuperSkin Sleeve
Sleeve caps on each end for convenient storage
Compact clear case
Now all you need to do is get yourself some water-based lube and you're ready to enjoy it.
Also, if you want to save money, you can buy your Fleshlight Quickshot in package deals with additional Fleshlight Quickshot, additional automatic masturbators, additional lube and / or additional sleeve warmer. Fleshlight often offers excellent deals when you buy more.
Fleshlight Quickshot Downsides
Even though this cheap Fleshlight comes with numerous benefits, there are a few downsides to it. In my opinion, they're very minor, however, you as a potential Fleshlight customer need to know about them to make better purchasing decisions.
Be Careful Where You Cum
Since Fleshlight Quickshot is open on both ends, you need to be careful when you cum. Since your juices won't be contained, it could make a pretty big mess somewhere you don't want to make messy.
Could Be Too Small For Super Long Penises
If you have a super long penis, you might find it too small when used on its own. However, using it with your partner should be pretty nice and satisfying.
Fleshlight Quickshot Alternatives
If you feel like Fleshlight Quickshot is not the best option for you and wish to look into its alternatives, I have quite a few of them ready.
If you still want a small pocket pussy, take a look at Fleshlight Flight series. These male masturbators are also super compact. However, they're not open on both ends, so once you cum, you won't make any mess and your juices will be contained.
However, if you want a regular-sized pocket pussy, take a look at this list of my personal favorite Fleshlight pocket pussies that I could easily recommend to any guy as top choice in the market.
The Verdict
Overall, Fleshlight Quickshot is an excellent compact male masturbator. It's a perfect choice for someone who is on a budget and wants a cheap Fleshlight to be able to benefit from the quality.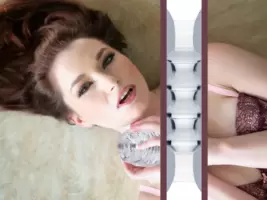 Order Now
I could easily recommend this to any guy who is looking for a compact sex toy that he could use alone or with his partner. So, it doesn't matter whether this is your first sex toy or you're simply looking for something new to add to your collection – Fleshlight Quickshot won't disappoint you.
So, if you have already decided that it's the best sex toy for you, you can get this cheap Fleshlight by clicking here. This link will guide you to the official manufacturer's website where you will get the original product and not a cheap knock-off.