Best Cheap Sex Toys – 50 USD or Less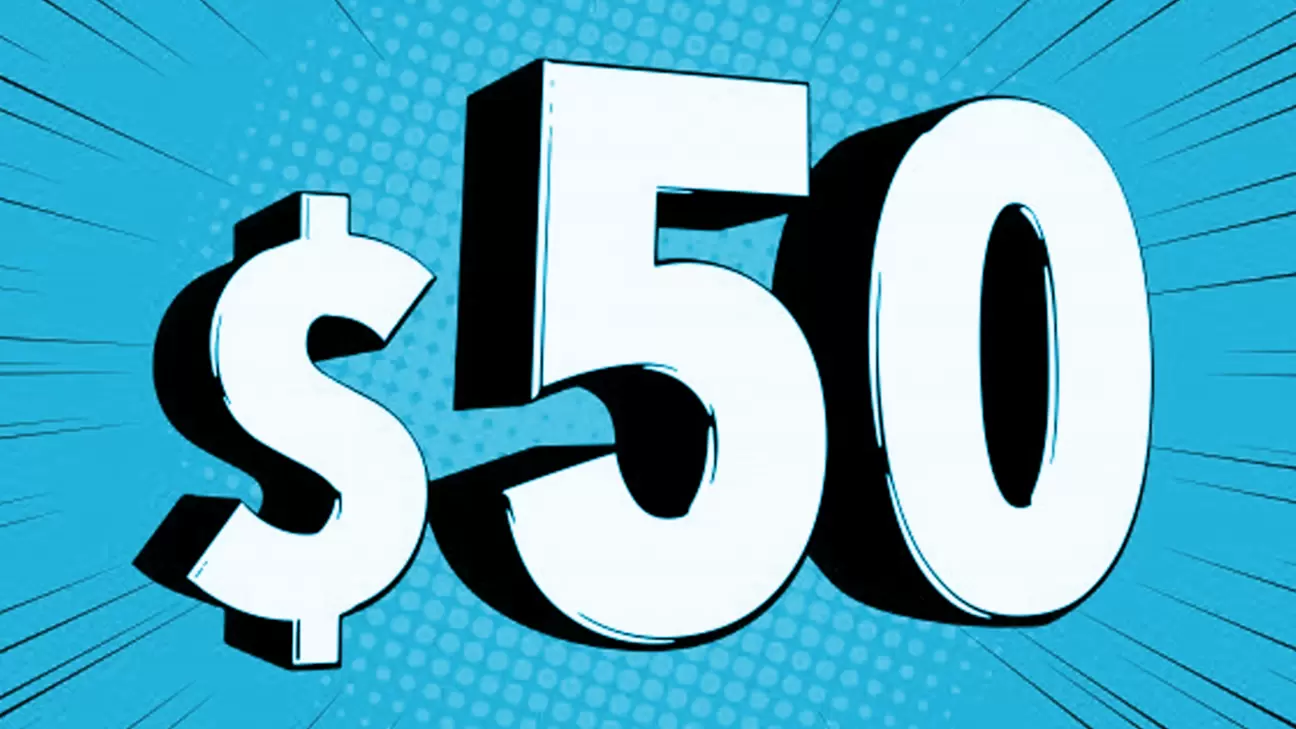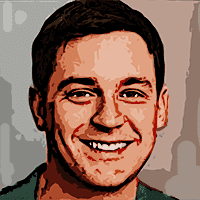 Written by
on , updated on
For many, cheap sex toys associate with low quality and poor materials. However, for me, cheap sex toys associate with simplicity. Why?
Naturally, a sex toy that costs up to 50 dollars won't buy you an automatic masturbator but it can buy you a pretty good manual one. The same rule applies to other types of sex toys. You can get quality cheap sex toys. However, even though they won't be super high-tech, they can bring you just as much pleasure.
Here I will share the best cheap sex toys that you can buy for 50 dollars or less. All sex toys listed below come from reputable manufacturers that are recognized worldwide. So, no low-quality knock-offs that are not safe for your body.
Best Cheap Sex Toys
Here is a list of the best cheap sex toys that you can buy for 50 dollars or less. I've ranked them from the cheapest one to the most expensive one.
Tenga Egg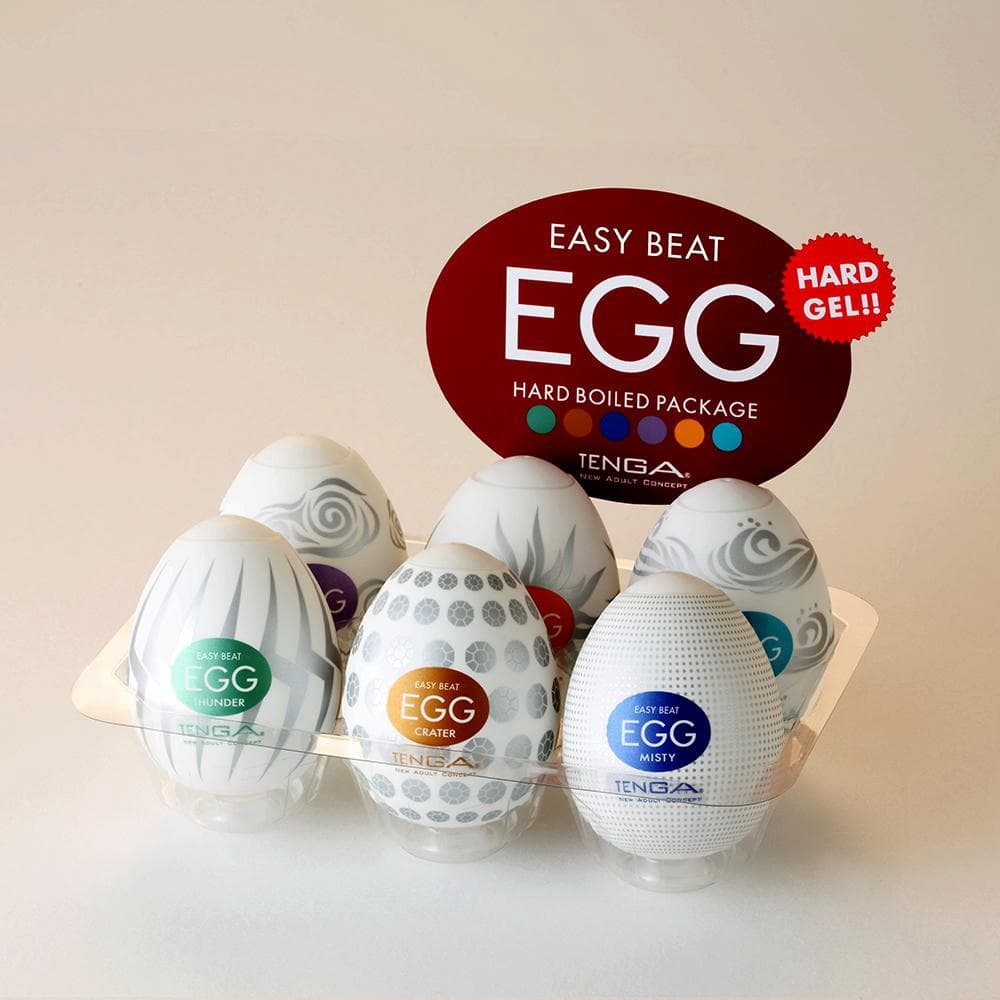 Tenga Egg is a popular budget male masturbator. As you can see from the picture, Tenga Eggs come in sets or, if you prefer, you can buy them one at a time.
The biggest upside to them is their biggest downside as well. Tenga Eggs are designed to be used only once and then disposed of.
However, that makes them very practical for those who don't want sex toys around home. Also, each egg comes with a packet of lube, so there's no need t get extra.
One Tenga Egg costs only $6.50 and you can get a set of 6 for around 30 dollars. It's the cheapest male masturbator that I have ever tried. However, 7 dollars per masturbation is pretty pricy.
Aneros Peridise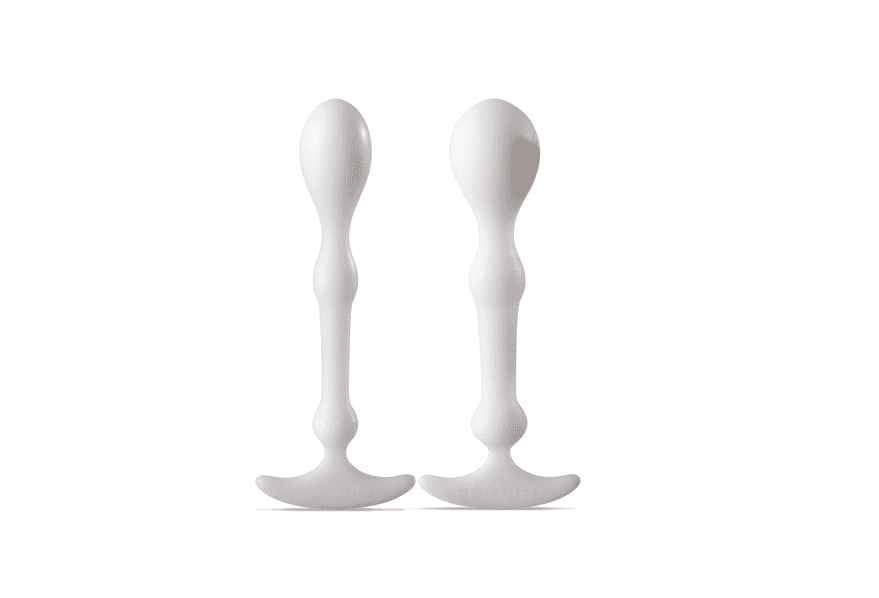 If you're looking for a cheap sex toy that is designed for couples' anal play – Aneros Peridise should be on top of your list.
Just like any other Aneros anal toy, Peridise features a smart design that responds to the body's movements.
Aneros Peridise is a unisex sex toy. Each package features two anal toys – one for you and one for your partner.
By using Peridse you could experience hands-free orgasms or simply enhance the traditional ones.
For only $19.95, you and your partner can get an introduction to unisex anal play.
Bionic Bullet 5-Function Vibrating Rabbit Cock Ring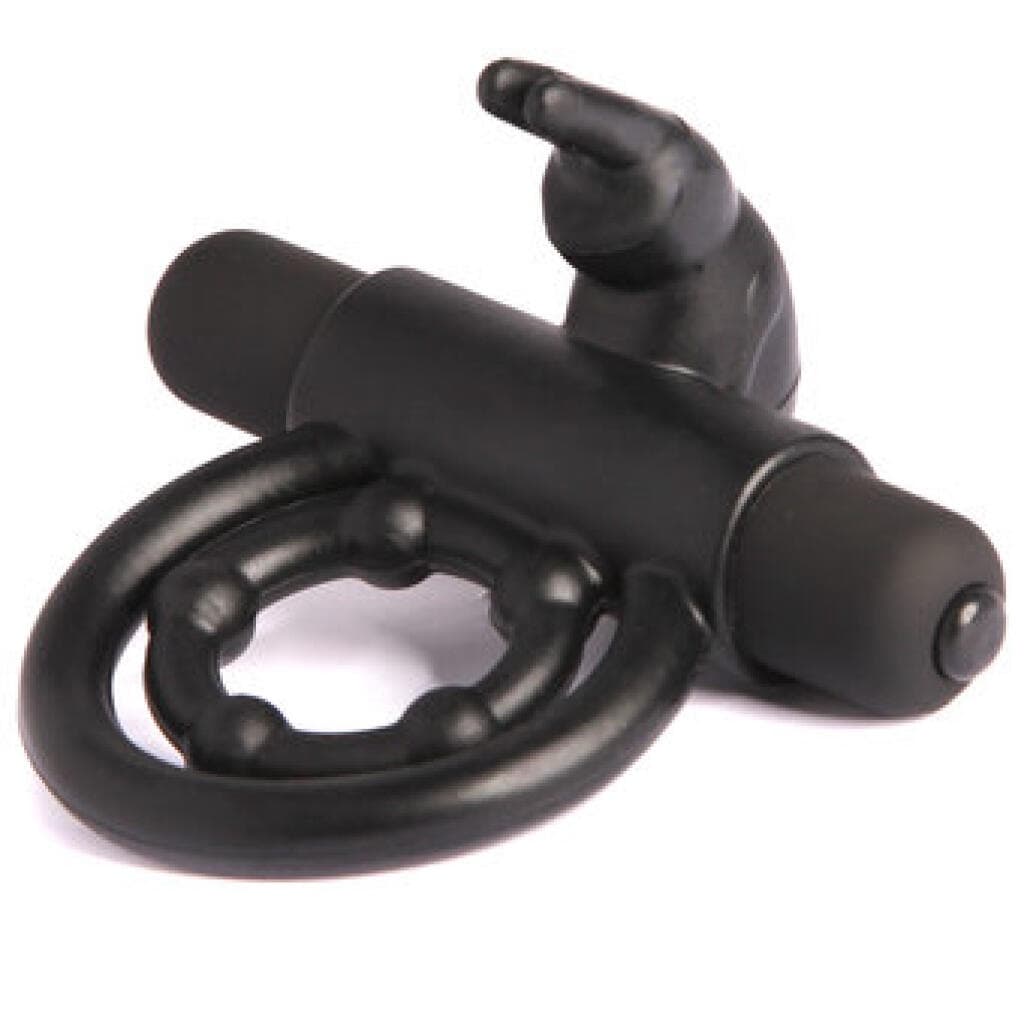 When it comes to budget cock rings, this Bionic Bullet vibrating penis ring should be among your top choices.
First, it comes with dual rings, so you can comfortably place it on your shaft and testicles.
Second, it's made from super stretchy silicone and comes with vibrating rabbit ears for additional stimulation.
These rabbit ears are perfect for additional stimulation for the clitoris or perineum during penetrative sex.
Third, the bullet vibrator can be used together with the cock ring or separately. So, basically, you're buying two sex toys for the price of one.
The Bionic Bullet 5-Function vibrating rabbit cock ring can be yours for only $24.99.
Tenga Spinner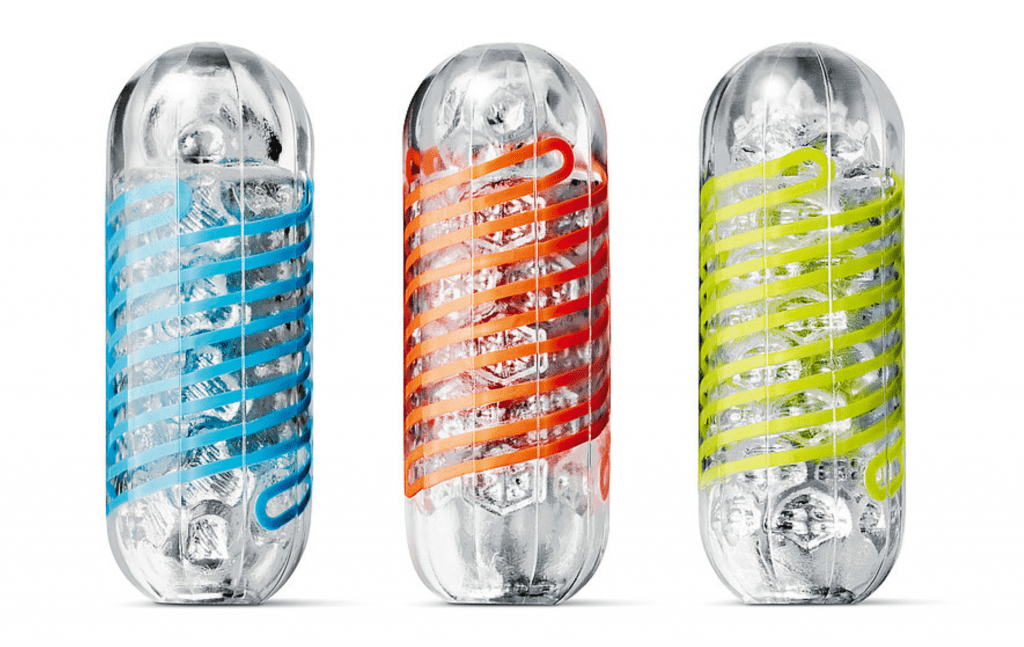 Tenga Spinner is a unique cheap sex toy. Even though it's a male masturbator, there's a twist to it.
The Spinner uses a spiral motion when you insert your penis into it. This means that Spinner will twist around your penis.
Unlike the Tenga Egg, Spinner is perfectly reusable. However, its longevity strongly depends on how gently or harshly you treat it.
Currently, Spinner comes in 6 different textures. Each Spinner costs 27 – 37 dollars.
Quickshot Series
The Quickshot series, produced by Fleshlight is among my favorite compact masturbators.
Contrary to regular Fleshlights, they're open at both ends, so they're perfect for any penis size.
This cheap sex toy is reusable, so contrary to a Tenga Egg, you'll be able to enjoy it multiple times.
The Quickshot series comes in 4 different sleeves, so you can choose your favorite one.
Another thing worth mentioning – two or more Quickshot sleeves can be connected together with a special connector that you can buy on the official Fleshlight website.
A Quickshot of your choice costs $34.95. However, I would recommend getting a combo pack with lube. You'll get around a 20% discount and pay a little over 40 dollars.
Fleshlight Flight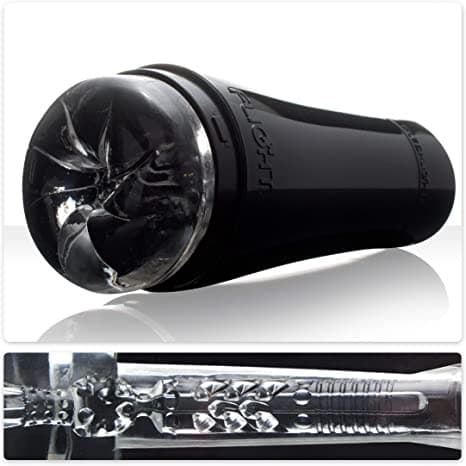 The Fleshlight Flight series is smaller than your regular Fleshlights, so they're perfect for traveling.
Not only that, most Flight sleeves have a more discreet design than the regular ones and look more like a portable speaker than a sex toy.
A Fleshlight Flight costs $49.95. Currently, there are three different sleeves to choose from.
Aneros Progasm Jr.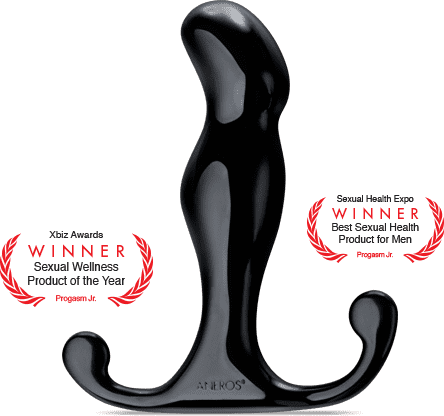 The Aneros Progasm Jr. features the unique Aneros prostate massager design and comes with two handles on the outside.
One of them is designed for comfortable wear during stimulation and the other one helps to stimulate your prostate from the outside.
Aneros Progasm Jr. features a compact design, so it's a perfect choice for regular usage.
This high-quality prostate massager is one of the cheapest choices for Aneros, however, it's equally as good.
You can get this cheap sex toy for $49.95 from the official manufacturer's website.
Final Words
As you can see, there are high-quality cheap sex toys for men. If you have a tighter budget or don't want to spend a lot on sex toys in this period of your life – there are great options from reputable manufacturers that come with a price tag of 50 dollars or less.