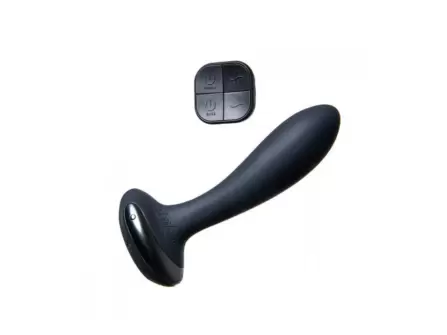 PleX with flex
Overall Rating
4.8 out of 5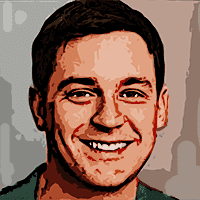 Written by
on , updated on
Hot Octopuss PleX with flex
Hot Octopuss recently introduced a brand new butt plug called PleX with flex. The Hot Octopuss PleX with flex is one of the biggest p-spot stimulators that I have encountered, so if you're just starting your prostate milking journey – it could be a little overwhelming. However, if you've encountered an anal toy or two – keep on reading.
PleX with flex comes with a unique dual motor technology for intense and precise stimulations to lift you to new heights of pleasure. Fully customizable, this sex toy is one-of-a-kind and you deserve to know about it.
PleX with flex Benefits
Hot Octopuss PleX with flex is a unique butt plug that comes with numerous benefits. Here are the ones that gave me the biggest impression.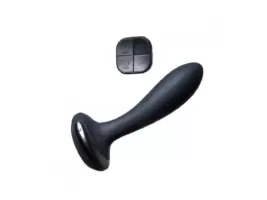 Order Now
Unique Design
What makes Hot Octopuss PleX with flex unique, is its versatility. When you take a look at it, this butt plug seems more like a prostate massager. However, it is both, male and female-friendly. Not only can any person enjoy this plug, but females have the benefit of also using it in their vaginas (thank you my dear girlfriend for your collaboration).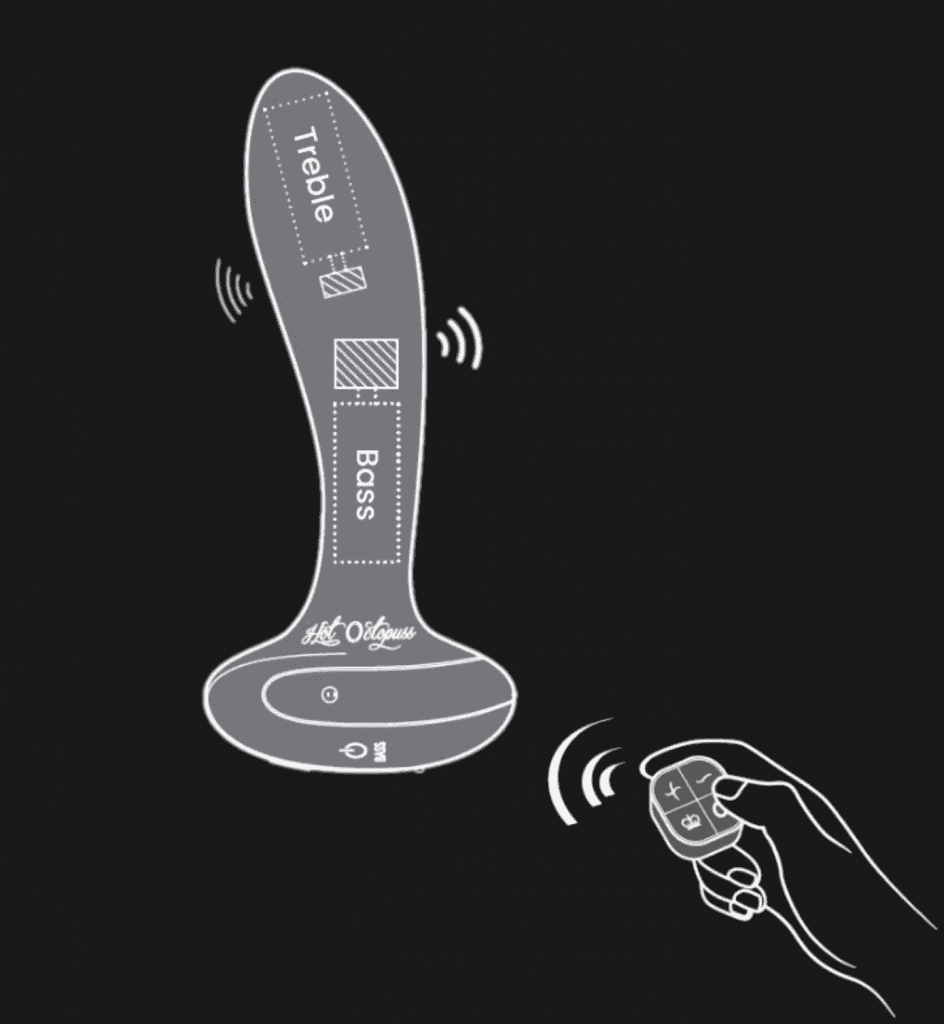 Dual-Motor
Hot Octopuss PleX with flex comes with two motors. Each motor is responsible for a different type of vibrations, therefore you get a symphony of sensations. The Tremble motor that goes deeper inside you delivers high-frequency waves. This means that they're short and feel lighter. The Bass motor that is located on the opposite side is responsible for deep, low-frequency waves. Combine them together – you get a harmony of waves.
Deep Insertation
The Hot Octopuss PleX with flex is xx inches long, therefore, deep penetration is guaranteed. This butt plug is long enough to reach your prostate and give it a mind-blowing massage. From what my girlfriend said, it can reach the g-spot from both sides, so ladies – don't be shy to borrow it from your significant other.
Body-Safe Materials
Hot Octopuss PleX with flex is made from the highest-quality, body-safe materials – Silicone / ABS. If you've done your research, you probably already know that Silicone is the safest one of them. Silicone is non-porous, which means that its surface does not have microscopic holes that can accumulate dirt and bacteria. Therefore, it's very easy to look after.
Long-Lasting Battery
Even though it takes two hours to fully charge, you get up to 50 minutes of pleasure. The running time strongly depends on the intensity and settings you choose, of course. However, for a sex toy, that comes with two motors – this running time is very impressive.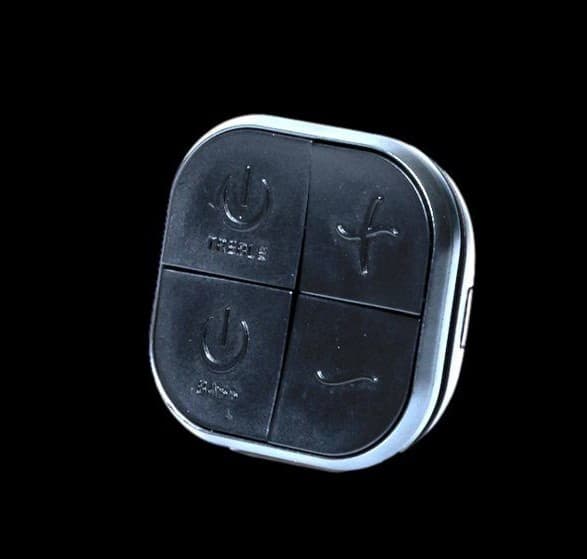 Remote Control
Hot Octopuss PleX with flex can be controlled in two ways – via a remote (included in the package) or by using the buttons on the device itself. The remote control is very handy. I'm sure most of you will agree that having a sex toy in your anal cavity and finding the buttons on it is not very comfortable while you're enjoying yourself. However, if it's your partner who's in charge, or if you're using it in the shower – the option to control t with buttons is great since the remote is not waterproof.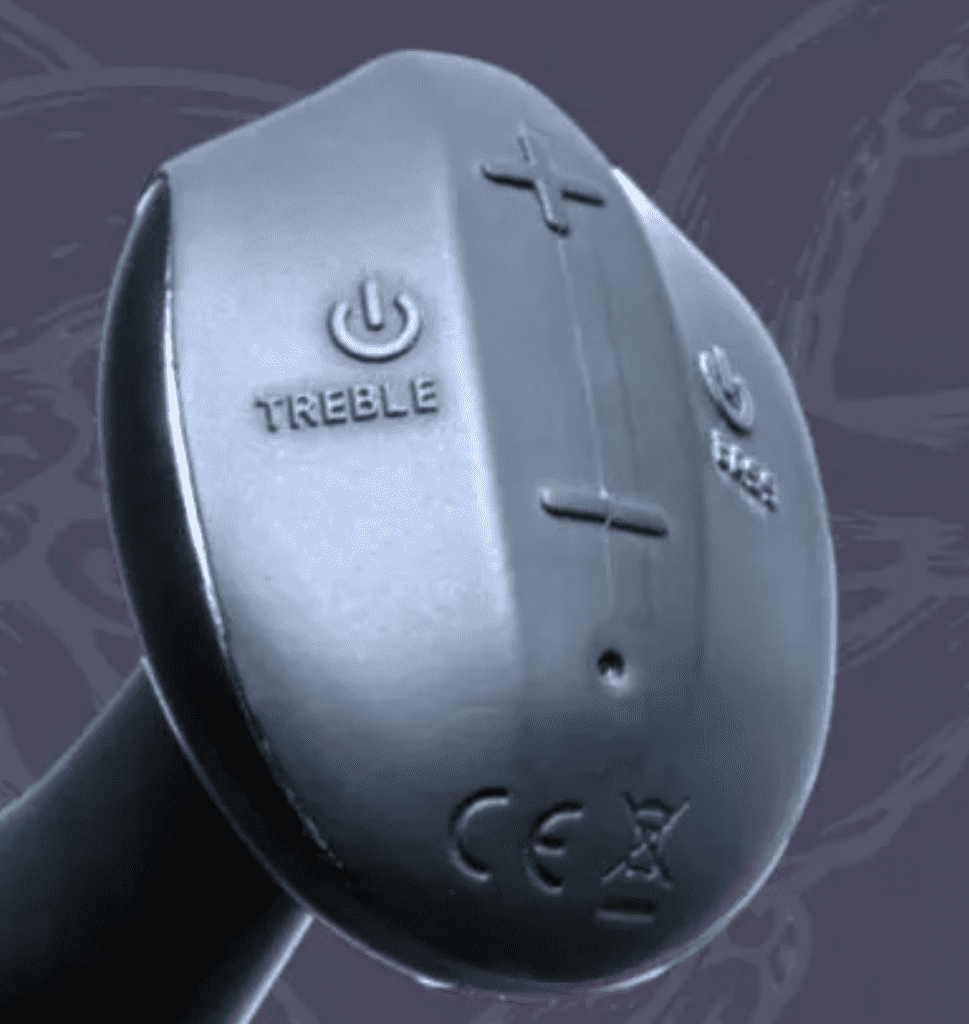 100% Waterproof
Hot Octopuss PleX with flex is 100% waterproof. This means that you can use it in the shower or any other place that contains water. However, the remote is not waterproof, so either give the control to your partner, or you'll need to find a comfortable position to reach the controls. Using sex toys in the water, especially those that are designed to go into tight spaces is great. Why? Warm water helps relax your muscles and therefore helps you get in the mood and make the insertion of the toy effortless.
Discreet Shipping
Hot Octopuss respects your privacy. That's why each and every order you make on their website will be handled discreetly. Your ordered item will arrive in a discreet package and no one will be able to tell what's actually hiding inside. So, your privacy is safe in the hands of Hot Octopuss.
How PleX with flex Feels?
Since there are several ways you can use PleX with flex, each option brings different sensations. So, we'll review them one by one.
Before we start I would like to highlight that it doesn't matter whether you're a man or a woman, using PleX with flex requires lube, especially if you're using it for the anal cavity. If you don't use lube, there will be a to of friction which can cause bruising and other skin issues. So, be mindful, responsible, and take care of your health.
PleX with flex for Men
PleX with flex is one of the largest butt plugs that I have ever encountered. So, naturally, the bigger and stronger the oy is – the more mindful you need to be.
This butt plug is large enough and perfectly shaped to stimulate the prostate. However, I would recommend warming up before you use this toy. You can use your finger or a smaller toy for that. Here is a short guide about p-spot massages (beginner-friendly).
PleX with flex is one of the most intense anal toys I have ever encountered. The dual-motor technology is very unique and can give you mind-blowing sensations. Since you have two motors, you have a new kind of way to build up your experience and tease yourself.
Compared to most p-spot massagers, this one has very good ergonomic and is comfortable to use, even without the remote. Yet, I prefer the remote. The surface is smooth and with a proper amount of lube, it easily slides inside you.
If you go too strong too fast – the sensations could be overwhelming. However, gradually increasing speed and intensity allows you to experience a different kind of pleasure. The dual motors allow you to really customize your experience. Whether you like strong long vibrations or light and rapid changes in vibration patterns, you can experience both with one toy. And for me, that is brilliant.
PleX with flex for Women
Here is the experience of my Girlfriend x PleX with flex:
Anal Use
Unfortunately, my girlfriend is not a fan of anal and this seemed spooky to her. So, if you have an experience with PleX with flex to share – feel free to send it to [email protected] or simply leave a comment down below. I'll be glad to share it with my readers!
Vaginal Use
From what she told me – PleX with flex is strong enough to properly hit the g-spot and give some pretty good orgasms, yet to do so both motors had to run on high settings. However, rabbit vibrators are still the top picks. However, if you're looking for a unisex toy that both partners can enjoy – PleX with flex could be exactly that.
Note: sharing sex toys is not recommended nor endorsed. If you do so, make sure to ensure proper hygiene after each use (not mutual use, solo use). Especially if the usage varies between anal and vaginal cavities.
Hot Octopuss PleX with flex Downsides
Even though Hot Octopuss PleX with flex comes with many benefits, this device is not for everyone. Here are some reasons why you would want to stay away from this sex toy.
Too Big For Beginners
If you're a beginner and you're just starting the exploration of your anal cavity and p-spot massages – consider a smaller toy. PleX with flex is a large toy that can be very overwhelming and therefore ruin the whole experience, as well as discouraging you from the whole exploration together. So, don't rush. If such toys are the right choice for you, you'll grow into them with time.
Not Exactly Discreet
While many sex toys designed to stimulate the penis are pretty discreet today – most of them look like a speaker or fancy new version of Alexa – anal plugs and/or dildos are not. Since it's not a small plug that could pass some fancy kitchen tool, taking one look at Plex with flex makes it very obvious about what it is. So, in case you want your privacy to remain private, you can't leave it in the middle of the room.
Alternatives to PleX with flex
While PleX with flex is a great sex toy – it's not for everyone. Here are several good alternatives to this anal plug:
Includes stimulation of perineum – advanced users

Lelo Hugo is similar size as PleX with flex. It comes with dual motors, however, one of the motors is designed to stimulate the perineum.

Non-vibrating options

Aneros Helix Syn Trident is twice as small and does not vibrate. However, Aneros prostate massagers are very well known for their unique shape and how they work together with your body and its movements.
Hot Octopuss PleX with flex Reviews
Hot Octopuss PleX with flex is new to the market. Therefore, it can be pretty tricky to find information about peoples' experiences with it. However, it's not impossible.
Here is a couple of Hot Octopuss PleX with flex reviews that I wound on Trustpilot. Each of them was written by a verified buyer, therefore, you know that you're getting a genuine opinion.
What can we say the products for both men and women have been amazing. High quality, plenty of deep bass vibrations leading to incredible orgasms. The customer service has been top-notch as well.

Top of their class!, by Eric
Absolutely loved using Plex with flex! Super easy to use and maneuver. I'd highly recommend it to anyone looking for a fun, vibrating anal toy.

An incredible product!! by Between Our Thighs
As you can see, customers are happy with this product and it works well for both, men and women. So, if you feel like it's the right choice for you – don't be shy and give PleX With Flex a try.
What's In The Hot Octopuss PleX With Flex Package?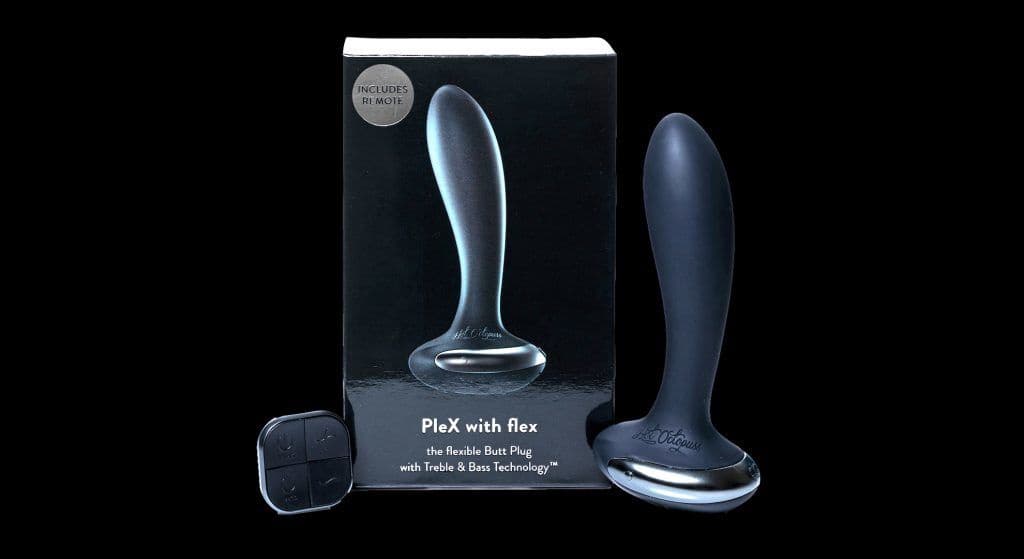 Here is a full list of items that you are getting with your Hot Octopuss PleX With Flex order:
Hot Octopuss PleX With Flex butt plug
Remote control for comfort using
Luxurious satin pouch for storage
Detailed quick start guide with visuals
As you can see – there's one thing missing – the lube. So, make sure to order some in advance, if you don't have any at home. Keep in mind that when it comes to anal toys – lube is not a choice, it's a must. Unlike a vagina, your anus is not capable to lubricate itself from excitement.
If you don't use lube, there will be a lot of friction and you can end up bruising your anal cavity and the skin inside. This can result in very unpleasant experiences, can ruin your everyday activities, and even cause serious health issues. So – get the lube.
Additional Items for PleX with flex
As I mentioned above, you will need lube. Once that's covered, you can consider using additional sex toys to get double, or even triple stimulation.
Here are some suggestions to compliment your butt plug:
Jett by Hot Octopuss – this guybrator (vibrator for dudes) together with Plex can take you to mind-blowing orgasms. Trust me on this one.
Atom Plus Lux from Hot Octopuss – great for complimenting a couple's play and stimulating your partner's clitoris during penetrative sex. As well as your perineum. Brilliant.
Bond by We-Vibe – this penis ring is designed to stimulate the perineum and your pubic bone. Bond is designed for teasing and not finishing you. I was surprised how well Bond's vibrations complement Plex with flex. The vibrations are not overwhelming and make it super difficult not to touch yourself.
Other than that, any Fleshlight or automatic masturbator like KEON will surely make your solo sessions even more exciting.
Overall Verdict
Overall, Hot Octopuss PleX With Flex is a powerful and very versatile sex toy. While technically it's a butt plug, it's a p-spot massager and a g-spot stimulator at the same time. So, this toy is completely unisex and can benefit anyone.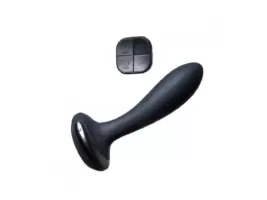 Order Now
Yet, be aware, that this toy is for experienced anal players and beginners should start smaller!