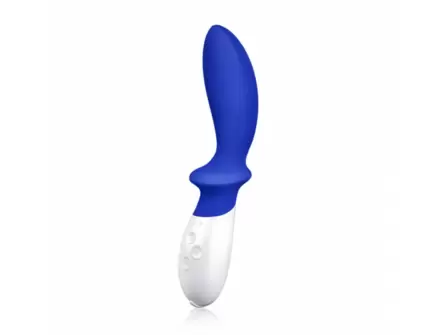 Lelo Loki
Overall Rating
4.53 out of 5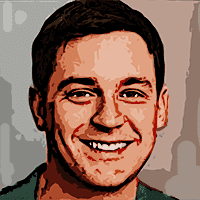 Written by
on , updated on
LELO LOKI Review
LELO is one of those few trustworthy sex toys manufacturers. They've been in the market for more than just a few years, so they know how to give men the pleasure that they deserve. LELO LOKI is not an exception
For those who are new to the whole sex toy market, prostate massagers usually are the scariest sex toys out there. I know I felt that way some years ago when I got my hands on my first prostate massager. However, once you get to experience some serious prostate orgasms, you know that there's nothing better. So, I'm super excited to give you my LELO LOKI review today.
Before we get into more details, let me just say that the LELO LOKI prostate massager is one of those that is seriously worth your attention, as it's very ergonomic and will treat your butt the right way.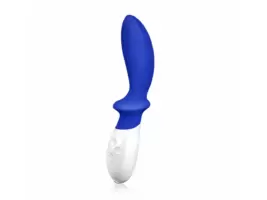 Order Now
So, let's see what benefits you can expect from LELO LOKI:
LELO LOKI Benefits
Naturally, when you're choosing your prostate massager – it's all about the benefits that you care. So, let's start with the good stuff about LELO LOKI to see if it's the prostate massager that you're looking for.
6 Vibration Levels
When it comes to vibrating prostate massagers, it's all about the vibrations. LELO LOKI offers you six different vibration patterns. The strength/intensity of each pattern can be controlled with – /+ buttons on the handle of LOKI.
Since there are no official titles to the vibration patterns, I will give you a short description of each. This way you'll know what to expect from it:
1st pattern – constant vibration, no pauses;
2nd pattern – vibration followed by a pause, both last around a second;
3rd pattern – two separate vibrations, followed by a pause, each vibration and pause last around a second;
4th pattern – intensifying vibration – no pauses, you start slow and then built up the strength, the cycle repeats after;
5th pattern – wave pattern, you built up strength, then it slows down, then built up again and so on;
6th pattern – random, no pattern, no specific pauses, with this pattern you're always going to have an adventure.
As you can see, there are a lot of different vibrations for you to experience. Especially since you can control the strength of each pattern with – / + buttons.
Ergonomic Design
The handle of the LELO LOKI prostate massager is made from ABS plastic, so it's super comfortable to grab and there won't be any unexpected slips. Also, the control buttons are large enough for you to reach from any angle, so you won't face any troubles using them.
LELO LOKI is made from 100% medical-grade silicone on the insertable part, so you know that you're getting skin-safe silicone. This way you can be sure that there won't be any unexpected skin irritations or rashes.
However, keep in mind that you need to use lube with it. Otherwise, you may experience skin irritation purely from traction and not the sex toy material itself.
100% Waterproof
I'm one of those guys who enjoys some private time in the shower. So, for me, a sex toy being waterproof comes as a huge bonus. LELO LOKI is exactly that – not afraid to get wet and super comfortable to control.
Keep in mind that whether you use it in the shower or away from water – lube is required every time. Otherwise, you'll get a lot of unwanted traction that can ruin the whole p-spot stimulation experience.
1 Year Warranty + 10 Year Guarantee
LELO is confident in their sex toys. That's why their customers always get the best treatment. LELO LOKI gives you a 1-year warranty, which means that if anything breaks or you have a problem with the product, you'll get a new one or a refund.
After the first year passes, you'll still be taken care of for the upcoming 9. If you face any troubles with LELO LOKI, the manufacturer will take care of you and give you a 50% discount for a new device.
USB Rechargeable
LELO LOKI can be charged via USB. Normally, it takes around a couple of hours. Fully charged, it's enough for at least 2 to 3 sessions (at least for me).
However, as you know, some of us cum faster, some of us take more time. That's why the battery life will depend on the strength of the vibrations that you choose and for how long you use it.
You can plug it in after each session, once you clean it. This way your LOKI will be ready for action at any time that you are.
Discreet Packaging
Most of us aren't at home during work hours. And I believe that no one wants a box with the LELO logo arriving at their workplace. There's no need to worry, all your items bought directly from the LELO website will be discreetly packaged. So, if you're sure that you'll be the one opening the box – you can order it to work or anyplace else.
How LELO LOKI Works And Feels?
Now that you know about the benefits that LOKI can offer you, time to get into more detail about how LELO LOKI works and feels. If you're familiar with vibrating prostate massagers, you can skip directly to how LELO LOKI feels, as it is very easy to use.
However, if you're new to this, I'll give some instructions on how to use it to get you started. I made a short 3 step guide that will cover everything from charging to washing it after use. So, let's see how to use LELO LOKI for the first time and later:
Step 1: Unboxing and Charging
Naturally, the first thing you do when your LELO LOKI arrives is unpack it. Once you have it unpacked, you need to wash it and charge it. Now that you have your device clean and charged you can move on to step 2 where all the fun starts.
Even though your sex toy is brand new, I always recommend, just like most manufacturers do, to wash it before the first use. So, don't skip this step.
Step 2: Lube and Controls of LELO LOKI
Firstly you need to generously lube up your LELO LOKI. And when I say generously – I mean it. Then before you put it up your butt, you can practice controlling it. It's pretty easy, the up and down arrows help you find the vibration pattern that you enjoy, and – / + buttons control the intensity.
Once you're familiar with the controls, before starting the party with LOKI, I recommend every guy to get himself excited and relaxed. This way your butt muscles will relax and you won't face a lot of traction. You can always try putting your finger in first before you start playing with big toys.
When you feel that you're ready, slowly put your generously lubed-up LELO LOKI in. Once it's in, you can turn it on and start exploring the vibration patterns and their intensities. Once you're comfortable with your new sex toy, you'll feel your mind-blowing orgasm arriving – enjoy!
Step 3: Cleaning and Maintenance
Since LELO LOKI is waterproof – it's very easy to take care of it. All you need is warm water and hypoallergenic soap. Be sure to wash it properly as it's been in your butt. You can also consider using an antibacterial sex toy cleaner for silicone sex toys. However, I didn't find it necessary.
Once you clean your toy, the only thing you need is to keep it charged. In terms of storage, LELO LOKI arrives with a dark pouch that's ideal for keeping it away from sunlight, dust, and everything else that you don't want on it.
How LELO LOKI Feels?
Well, this question has an answer that has two parts. How LELO LOKI feels up the butt and how LELO LOKI feels in terms of vibrations. Let's start from the first one:
How LELO LOKI feels up the butt?
LELO once again did an outstanding job when it comes to the ergonomics of LOKI. First, the handle is made from quality plastic, so it's super comfortable and doesn't slip from your hand. The controls of LOKI are also big enough and easy to reach from any angle.
The upper part that goes up your butt it made from medical-grade smooth silicone, so you're getting a top-notch product. However, it's not a small vibrator, so I would recommend doing a warm-up with your finger or a smaller vibrator.
When your butt is ready for LELO LOKI, you'll see that it's way easier to put it in than it would be without the warm-up. LOKI is big and you'll see that it will easily reach your prostate. Once you get LOKI up your butt – you're in for some intense action.
How LELO LOKI vibrations feel?
To tell you the truth, I could write a separate article about LOKI vibrations. Since you have six different modes with different intensities, there is a lot to explore.
I enjoy playing a mix and match game, so I kept on switching the vibration patterns. I wouldn't recommend starting from very intense vibrations. From my experience, it's always better to build up the experience.
I can assure you, that LELO LOKI is big and powerful enough to satisfy even the veterans of sex toys. If you ask me for recommendations, once you get familiar with LOKI – go for the random mode.
This way the prostate massager will give you and your p-spot a surprise on each use.
What You Get In The Package?
Knowing what arrives in your sex toy package, helps you be prepared. This way you know whether you need to buy some extra lube or some sort of cleaning supplies. So, let's see what you get with LELO LOKI:
The LELO LOKI prostate massager
A sample of lube
A USB charge cord
A satin storage pouch
A detailed user manual
A warranty card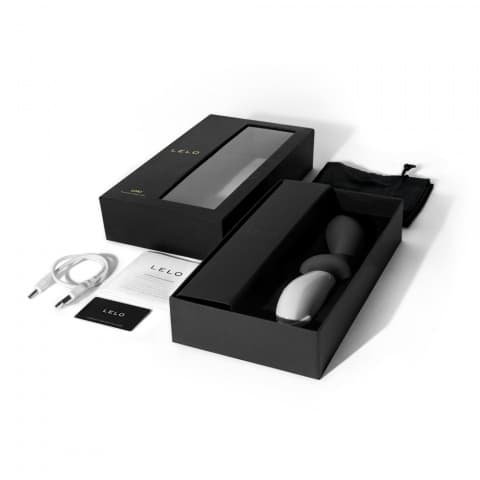 Even though LOKI arrives with a lube sample, I would recommend you to get more. For me personally, it wasn't enough. Water-based lube works perfectly with silicone sex toys, so I would recommend getting one like that. Yet, if you're fully stacked on lube, simply find a quiet place and enjoy.
LELO LOKI Downsides
Even though LELO LOKI comes with numerous benefits, there are several downsides to it. Let's see in detail whether there's anything that could discourage you from LOKI.
Too Big For Beginners
If you're new to prostate massagers, never owned one, and never had anything bigger than your finger up your butt – LELO LOKI is not for you.
LOKI I could recommend only to experienced users that know what they're doing. Otherwise, you risk hurting yourself and completely ruin the prostate stimulation experience. You can see some LELO LOKI alternatives below or simply click here to jump on-page.
No Stimulation From Outside
If you enjoy your prostate being stimulated from outside and inside at the same – LOKI won't do that. This p-spot stimulator is designed to massage your prostate from the inside only. So, if you want an alternative that does the job, check out the alternatives that I've listed below.
Alternatives to LELO LOKI
Even though LELO LOKI is an excellent prostate stimulation toy – it's definitely not for everyone. So, here are some LOKI alternatives:
If you're a beginner and want a smaller prostate massager, you can check out the WE-Vibe Vector. This prostate massager is equally as pleasurable as LOKI, yet smaller, so more suitable for beginners.
However, I always recommend exploring your p-spot with your fingers before you get a sex toy for that. This way you'll know whether you enjoy it in the first place.
If you're looking for an equally as big prostate massager that can ickle your p-spot from both sides – check out the LELO LOKI Wave. Since I'm a guy that enjoys double stimulation, LOKI Wave has an edge over the regular LOKI model.
The Overall Verdict
Overall, LELO LOKI is an excellent prostate massager for experienced users. LELO once again did an outstanding job in bringing pleasure to men around the world.
However, if you're a beginner, I would recommend starting with something smaller. And, if you're a guy like me who enjoys double penetration – check out how you can upgrade to LOKI Wave.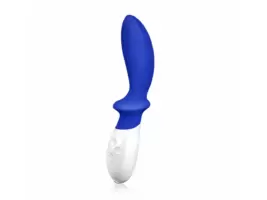 Order Now
Yet, if you think that LELO LOKI is the prostate massager that you were looking for – click here to buy it directly from the manufacturer's website. This way you'll know that you're getting an original product and all the 10-year guarantees that come with it.