Cybersex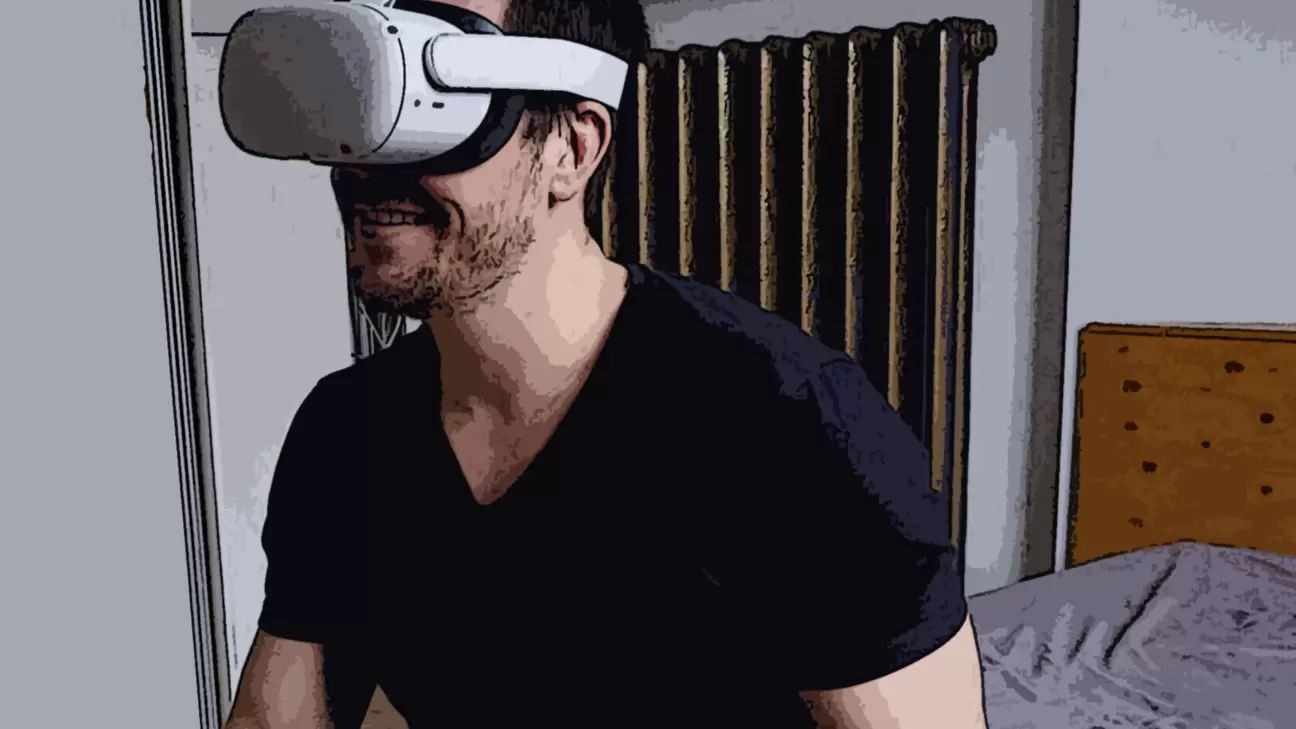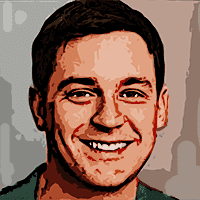 Written by
on , updated on
Sex via the internet might sound a bit crazy but there is a huge industry out there on cybersex. Yes, the internet can be a great medium to replicate your physical intimacy virtually. Because of cybersex, using the internet has become just that much more fun.
Some nerdy boys and girls might think that the internet is all about gathering information. But, with cybersex, you enter into a whole new paradigm of the internet and guess what; you can get hooked to it very easily. Cybersex can be the coolest thing you can do by using the internet.
However, here is a note of caution. If you are planning to do cybersex, you need to make sure that you are doing it with a person whom you can trust. Yes, there is a chance of privacy infringement if you are having cybersex with a complete stranger or at a not so secured platform.
Otherwise, cybersex is probably one of the safest ways of enjoying sexual pleasure virtually. There are no chances of STDs (Sexually Transmitted Diseases) or pregnancy. That is why many people use cybersex as a mean to cheat on their partners.
Also, you can end up wasting your valuable time on cybersex if you start overdoing it. But, overall, during times like a pandemic where you need to maintain social distancing and you cannot meet with other people, cybersex is probably the best thing on your platter right now.
Yes, cybersex can be a very interesting topic and before you indulge in it, it is better that you know about it comprehensively. So, through this article, we will dig deep to discuss cybersex holistically so that you understand every aspect of it before engaging yourself in some virtual fun.
Understanding Cybersex
Before we proceed, you need to understand cybersex. It is not just a particular sexual activity. In fact, there are many sexual activities that you can include in cybersex. But, one common thing about cybersex is, all those activities are done virtually, possibly over the internet or with the use of some electronic device.
So, there will be physical contact between individuals taking part in cybersex. Also, you can do it alone or with your partner or with a group of people. If you maintain proper hygiene and ensure that your device is safe and no privacy violation can happen, then cybersex can be the safest option. You will have no fear of having STDs or unexpected pregnancies.
Various Types of Cybersex
As you already know, you can take part in cybersex in various ways. Some of them are very unique and some you might already know. So, here are some of the ways you can have cybersex either with your partner or a group or individually.
Sexting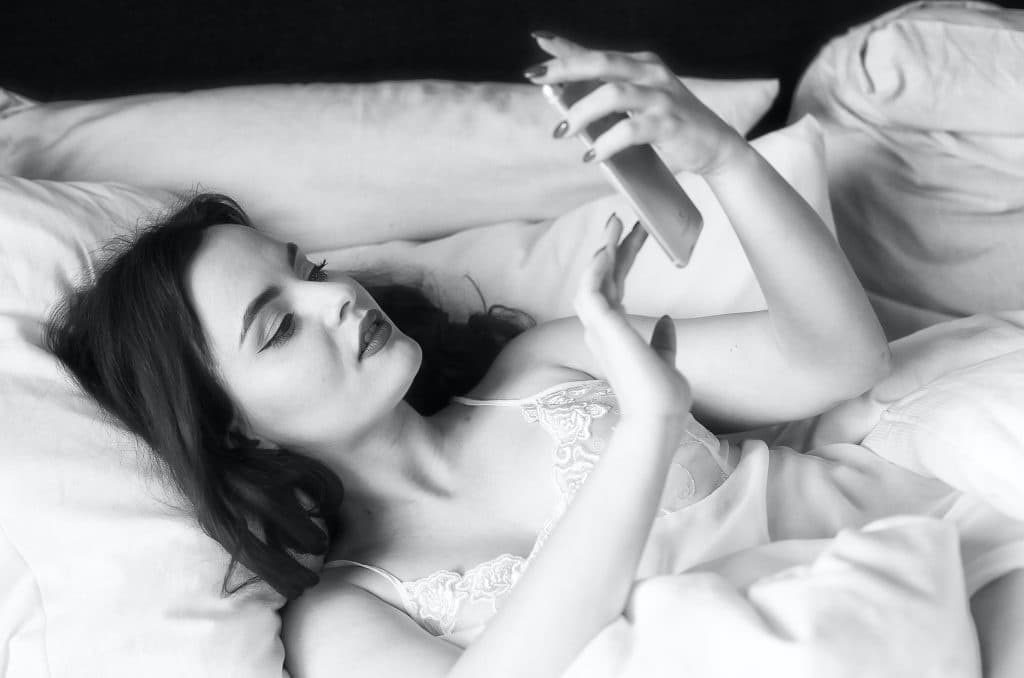 When you mix sex with texting, it becomes sexting; it is as simple as that. When you send someone sexual messages and he or she reciprocates by replying similarly to those messages, it is called sexting. So, when you send such sexual messages, you have to make sure that the person receiving such messages will not get offended. Also, you need to know when the right time is to send such messages. You don't want your sexting partner to get into an awkward situation while reading sext.
Webcam Sex
Probably one of the more popular forms of cybersex is webcam sex. You will find many websites where you can find webcam sex. You can get to interact with models and sex chat with them privately by paying them. It is safe to do because you will not be having any physical contact with the model and thus, there are no chances of STDs. Also, you can have webcam sex with your partner over a video conferencing platform. But, make sure you do it safely. The lasting thing you would want is your private meeting with your partner getting leaked. That is why you need to secure your device before having webcam sex with your partner.
Erotica or Porn
Pornography is something that you have watched before and the chances of you saying no to this are quite slim. But, did you know that watching porn or reading erotica online can also be a way of indulging in cybersex? Yes, you and your partner can watch porn together while pleasing each other. No matter what your kink or fetish is you will have porn or erotica about it. So, you and your partner can have so much fun. But, erotica or porn is that type of cybersex that you can do it alone as well and you don't need a partner for that.
Teledildonics
Teledildonics are devices that you can connect with your phone and operate for sexual activities. Yes, there are sex toys like vibrators and you can control the vibration of those devices by using your smartphone. It is really a nice way of enjoying sexual pleasure. Just let your partner control the device and you just lay back and have fun. If you are having a long-distance relationship, teledildonics can be a great way to spice things up.
Benefits of Cybersex
When it comes to cybersex, there are so many benefits you can enjoy. You might think that without any physical contact, there can be no enjoyment in sex. But, in reality, when you start having cybersex, you will realize how good it is. Here are some of the benefits of cybersex.
Get Closer to Your Partner
Once the honeymoon period in a relationship is over, partners tend to feel disconnected from each other. You start questioning yourself whether he or she is the right one for you. At such a moment, cybersex can help you to get closer to your partner bring that spark back in your relationship.
No Health Concerns
If you are looking to have sex physically, you have the concern of getting STDs. Also, there is a looming danger of unwanted pregnancy. However, with cybersex none of those things can happen. So, you can have sex virtually without any stress.
Get Relieved from Stress and Frustration
Sex is an important part of your life. But, if you know that your partner will not be with you for a year or so, you will feel frustrated. And, that frustration will increase your stress levels. It can also ruin your relationship. However, if you engage with your partner in cybersex even while your partner is not around you, it will do wonders for your relationship and keep it healthy for a long time.
How to Convince Your Partner to Have Cybersex
If you want to have cybersex with your partner, then you have to convince him or her. Now, convincing your partner for cybersex might seem a bit hard. But, if you approach him or her properly, your partner will surely agree to have cybersex with you. Here is how you should approach the entire situation;
Research and understand about cybersex properly
Talk to your partner about cybersex and clarify his or her thoughts about it
Make sure you know about various types of cybersex
Choose a particular type which your partner feels comfortable
Ask your partner about his or her triggers or limits
Mutually decide the time and destination for your cybersex
Tell your partner about the ways you have taken care of your privacy during cybersex
Look, all you have to do is make your partner believe that you have got everything under your control and he or she should only focus on pleasure. If you can make your partner believe that, he or she will surely agree to have cybersex with you.
Things You Should Keep in Mind while Having Cybersex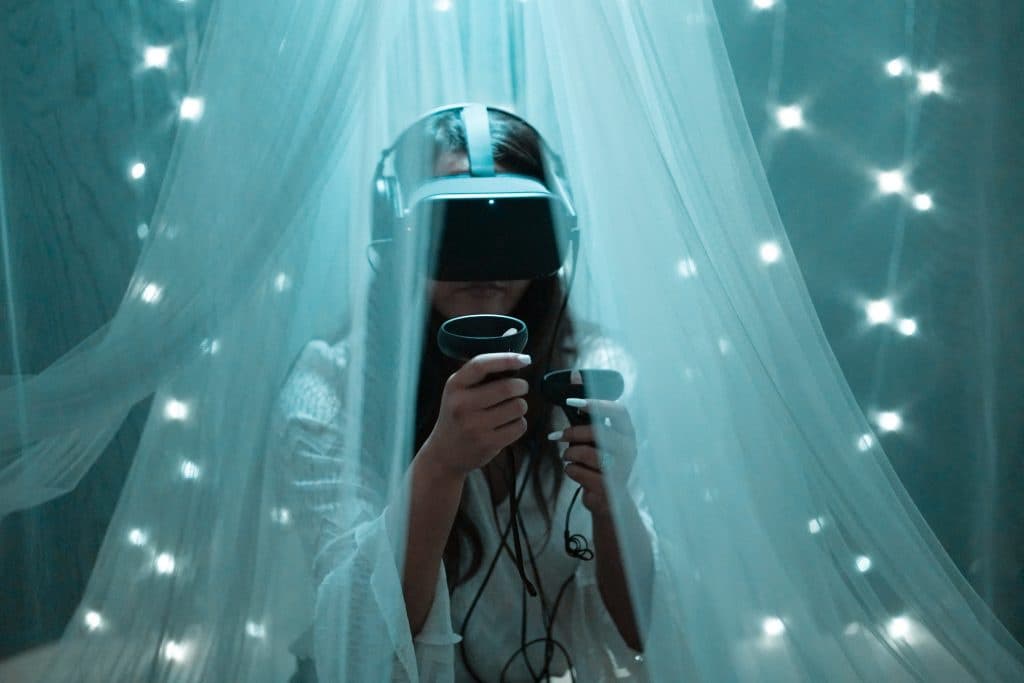 Yes, cybersex can be very much beneficial. However, there are some things that you need to keep in mind while having cybersex. Yes, there are some safety concerns about cybersex as well and you should take care of them before you indulge in it. So, here are a few things that you take care of before you start having cybersex;
Make sure that you know the person with whom you will be having cybersex
Have a good antivirus installed on your computer to save your privacy
Test your computer's safety levels regularly to ensure proper protection
Don't eat up all your time by having cybersex because it can be addictive
Clean the history of your computer once you are done having cybersex
Wear a mask in case your partner in cybersex is a stranger
You need to have stringent security measures in place before you starting having cybersex. You don't want your private life to get leaked and for that, these aforementioned things are very necessary to do before having cybersex.
The Bottom Line
Finally, cybersex can be very pleasurable, addictive, and liberating. It can ensure that you are not dependant on anybody for your sexual pleasure. However, make sure you have secured your private space properly before indulging in cybersex. In this way, you can take your pleasure in cybersex to the next level without thinking too much about safety concerns.