Ways To Give Women Multiple Orgasms Without Intercourse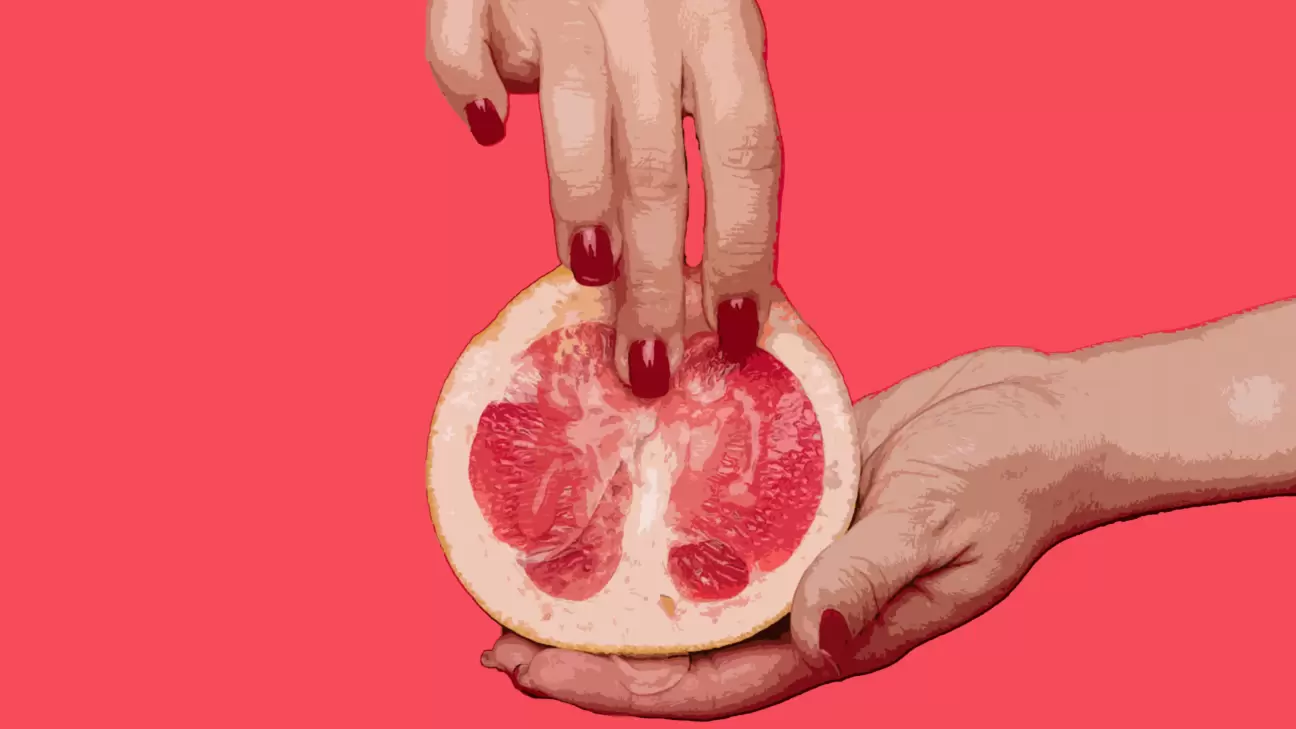 Written by
on , updated on
Giving your female partner an orgasm isn't the easiest thing to begin with. But what about giving her multiple orgasms? It can be a challenging task, but you can do it even without regular sex. There are many ways to give pleasure to your partner without having vaginal intercourse.
Not all women like penetration, and that's totally normal. There are many reasons for excluding vaginal sex. For some, it may be painful, some have traumas or phobias, and others might just not like the feeling.
Even more, according to studies, only 25% of women can achieve orgasm from vaginal stimulation alone. So what are the best ways to pleasure your partner multiple times without penetration? Here, you will find tips and examples that will come in handy.
Multiple Orgasms and Toys
You can find various sex toys on the market, varying from traditional wooden dildos to luxury sex dolls that look stunningly realistic (if you want to find out for yourself, check out Siliconwives). However, let's not get too carried away, after all – our attention today is dedicated to the ladies and giving them multiple orgasms.
For many women, reaching orgasm may be a long and frustrating process. That's why many are so eager to reach out for help with new technological advancements. With assistance, it doesn't have to take as long.
The best thing about sex toys is that you can use them together for mutual pleasure. Using a vibrator can be the most effective way to make the O-face more than once. It can provide constant stimulation, along with different patterns and levels of intensity depending on your partner's needs.
The most important thing to remember is that you have the most chance of giving an orgasm multiple times when you stimulate the clitoris. It is good to have a toy specially designed for that purpose and insert the dildo for additional stimulation.
You can also find devices called a "rabbit/bunny vibrator." They have an additional "arm" that is meant to touch and caress the clit simultaneously while inside a vagina. Toys are much more potent than hands, so they are definitely something to try in bed when you want to enrich your sex life.
There are two basic pieces of advice on what to do after the first orgasm. The first one says that you should stop and take a break, and the second one advises against it. As always, it is still best to ask your partner which one works better for her.
Foreplay
Orgasm is not only a physical thing. In order to come multiple times, every woman needs to relieve the tension and relax. The partner is the only person that can make her feel that way. Show her you care and that she is safe with you. You can talk about what she likes to do, how she likes to do it, and what her fantasies are.
The mind is connected to the body. You have to prepare yourself and let go of the expectations, but not too much! If you start thinking that you can't do it, it may stress your body and prevent you or your partner from having multiple orgasms. Also, if you assume that you can only do it once, then probably that's how it's going to be.
If you want the night to last, don't go straight to sex. Depending on the kinks your partner has, prepare something suitable to make her want you. If she is a more romantic type, you can show her your passion by making a romantic dinner and lighting candles. For more aggressive women, prepare a domination role-play or props that will fit the atmosphere.
You can always use pornography. If both partners are into it, then it can be a great source of knowledge. Don't forget that most porn is done by the script, so most things won't be realistic. However, it can help both of you relax.
Oral Sex for Multiple Orgasms
For many women, oral stimulation is thought to be the best one next to the stimulation provided by toys. If you want to master it and give her an unforgettable pleasure along with multiple orgasms, the first thing you need to do is to learn where everything goes. Too many people can't locate the clitoris or tell the difference between it and the clitoral hood.
To master the cunnilingus, you always have to follow this one rule – ask your partner what she likes. It is simple, absolutely crucial, and unfortunately, many people forget about it. Every woman is different. Some like their labia licked, while others would prefer to stick to the clit. Some women will love fingering during oral sex, and some will tell you that it's only an unnecessary distraction.
You can also try various techniques, like going clockwise or counterclockwise. Figure out which side is the best for her, and move your tongue up and down. Remember that the clitoris isn't only a spot but a whole area with multiple nerve endings. If you feel that her body responds, keep doing it as long as you can (and she wants it).
After coming for the first time, don't "switch off" mentally and sexually. Remember that you want to achieve further arousal rather than the finale. It's all about knowing that you can and want to do it.
Take a Break from Clit
The rule of thumb says that if you fall into a stupefied pleasure coma, you're done. After reaching the first or second climax, the clitoris may be oversensitive. Some women will enjoy the touch, and their bodies will be trembling with pleasure. However, it may be too much for some.
You probably don't want to take a full break, as you wish to continue in a short time, so instead, try to focus on other techniques for multiple orgasms. Otherwise, you will have to try much harder in a few minutes. You can start by fingering her or using toys and your tongue for penetration.
Other Erogenous Zones
Genitals aren't the only parts of the body to cause arousal. Some parts of the female body, like nipples, can be very susceptible to touch. They are loaded with nerve endings, and many women love them to be stroked or kissed. Some of them can experience big O just by having their nipples caressed.
Another part that is not so obvious is the ears. You can stroke her hair near her ears to make her feel wanted and intimate. The tension you build up can make her extra horny. You want her to retain feelings of arousal when her body starts to relax after having the first orgasm, so don't be afraid of licking and teasing.
Unsurprisingly, buttocks are a different zone you may want to take care of. Some women like it sensitive, but some may want you to be more aggressive. Spanking and biting are common ways to spice things up and keep up the arousal after the first orgasm.
Traverse your fingers all around her body and make her do the same. Take her hands and put them on the place you like, but don't go straight for the penis. Make her wait until she really wants it. When you see that her body is almost ready for another round, ask her to touch you and rub herself against you. It should make both of you prepared to go.
If you want to help her reach another type of orgasm, you can decide on some anal play. The anus is a very sensitive place, and with proper stimulation, it can be super-pleasurable for both genders. You can put your fingers on it, touch it delicately on the outside, or put them inside.
Some say that rimming is an excellent help for reaching multiple orgasms. You just need to lick the anus, and sometimes, you can put the tip of your tongue inside for better stimulation. Before anal sex, always remember to douche. This way you won't have to worry about any surprises.
Use Lubrication
Some women tend to have a problem with vaginal soreness. If you want her to have the best time, you should consider buying the right lubricant. Don't worry if there is much of it needed. It's totally OK, and it doesn't mean that she doesn't want it anymore. It's just her reaction to the finale. Lubes are the best thing if you plan on going for it for a long time, and you don't want your partner to get hurt.
Final Words on Multiple Orgasms
Multiple orgasms can be an amazing thing both for you and your partner. It can help you understand your bodies and just have a lot of fun. But it is not only the job of a partner. Both sides must be willing and ready. Your body may react in various ways, so don't be shy if something won't go according to plan.
You can always dig up some more and learn about different types of orgasms you can play with or spice things up with games like sex charades. No matter what your experience in sex is, adding new things and experimenting in bed is always good for livening things up and keeping them fresh.