Virtual Sex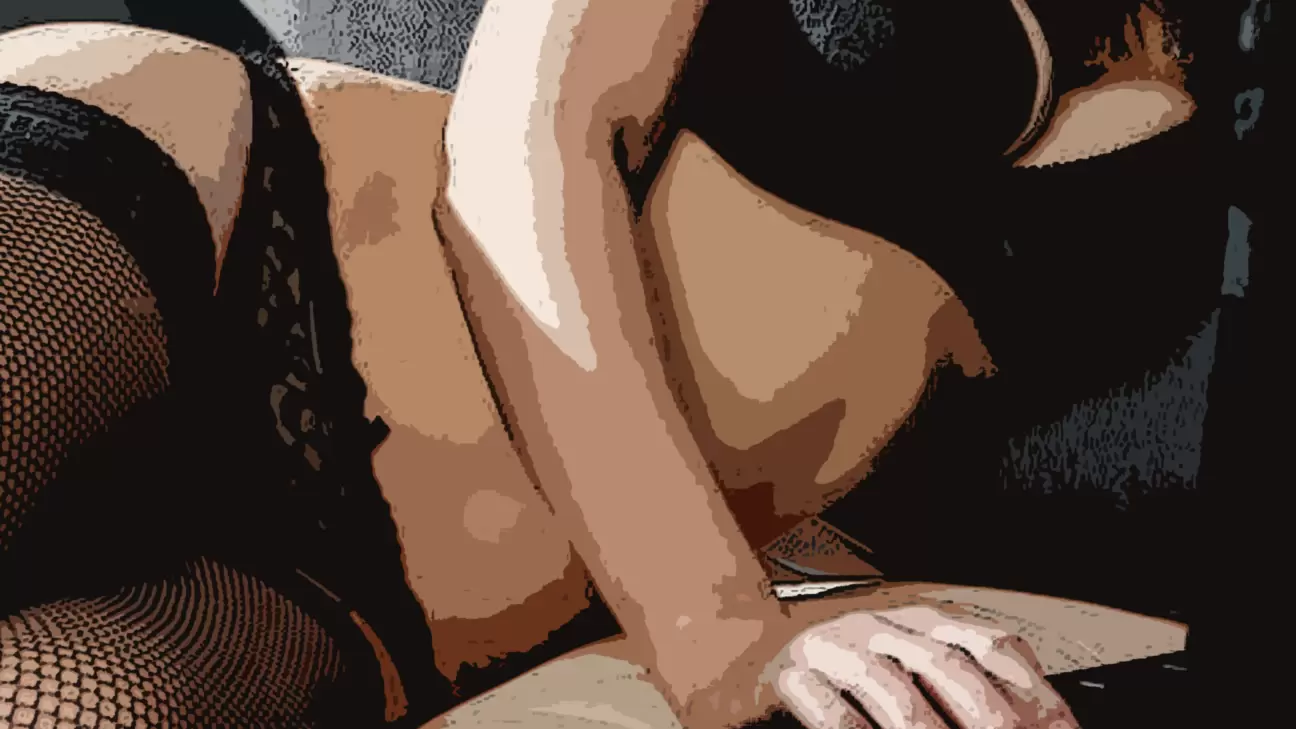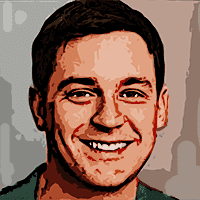 Written by
on , updated on
During these tough COVID-19 self-isolation times, there are more long-distance relationships than ever. Some of them aren't actually that long in distance. Naturally, virtual life is taking over and in many cases, real sex life is getting replaced with virtual sex.
Recently I spoke with a friend in Spain, currently, he can't see his girlfriend, even though she lives just across the street. Quarantine is quarantine. He asked me how can he keep up the spark? Virtual sex and VR sex I suggested.
Virtual sex today is very advanced and can be beneficial to single people as well as couples.
So, it doesn't matter whether you're in a long-distance relationship, in self-isolation, or simply want to spice up your solo pleasure time, there are ways you can enjoy virtual sex and virtual reality sex.
Before we start, let's separate the terms virtual sex and virtual reality (VR) sex. The word reality is the key to separating these terms. Virtual sex involves only real people. However, virtual reality sex can involve fictional characters and fictional reality as well.
The Benefits of Virtual and VR Sex
Both: virtual and VR Sex comes with numerous benefits for couples and for singles. So, it doesn't matter what your relationship status is, there's something in the digital world that you can enjoy.
Virtual and VR Sex Benefits For Couples
There comes a time in every couple's life when you can't see each other for some time. It doesn't matter whether you're in a long-distance relationship, traveling for business, or are in self-isolation, there are ways your relationship can benefit from virtual sex:
Stay Connected
Not being able to see each other for a long time can become challenging mentally as well as physically. Even though you do your best to keep the romance going with sweet texts, thoughtful gifts, and long video calls, living without sex for a month or more, can be pretty challenging for many individuals. So, virtual sex can help you make your sexual activity more frequent.
Avoid Frustration
If you're separated for a shorter period of time, most likely you won't face this issue. However, being apart for long periods can be very mentally challenging, as you can't feel the touch of your loved one. To avoid such frustration, virtual communication and sex can be used.
Choose the Best Form
Great sex comes from comfort and communication. Virtual sex comes in various forms, so it can be all about communication or communication with visualizations. If camera sex sounds a bit too much for you, you can choose phone sex and ease into it.
Unleash Creativity
This is, in my humble opinion, one of the greatest things about virtual sex. It makes you creative. Since you can no longer express your passion through the sense of touch, you will have to describe what and how you're doing something to your partner. At first, it may be difficult but with time your virtual sex will become super kinky and sexy. Trust me.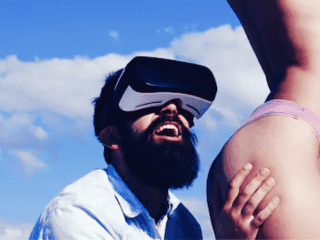 Can Feel Real
Once you and your partner get in your comfort zone, virtual sex can feel as good as the real deal. When you're comfortable enough to fully follow your partner's directions or guide him / her – virtual sex will feel super sexy and exciting.
Partner Controlled Sex Toys
The sex toys industry is advancing very fast and currently, there are various sex toys that you can use to enhance your virtual sex experience. There are dildos, prostate massagers, electronic masturbators that can be controlled remotely, through an app. You can read about them more here.
Virtual and VR Sex Benefits For Solo Use
You don't need to be in a relationship to benefit from virtual and VR sex. Some people do it out of curiosity, others from loneliness. Either way, there are benefits from solo virtual and VR sex usage.
Helps Fight Loneliness
Many single people tend to feel lonely from time to time. In some cases, such loneliness results in random hookups in bars, mobile apps, or dating platforms. While some find love this way, others are pretty straightforward and are into them solely for sex. However you shouldn't mix sex with feelings and in many cases, most hookups don't bring you fulfillment in the long term. On the contrary, they just make you feel worse. That's where virtual and VR sex can help you. However, there's no need to jump straight to sex. You can start from virtual conversations and interactions.
Helps With Fantasies
According to a survey, 3 out of 4 people admit to having fetishes. So, virtual sex and VR sex can help you fulfill them without the need of involving anyone else. As you know, sex fetishes vary, from very light ones to super harsh ones that can actually hurt someone. So, VR sex could help people safely explore their sexuality.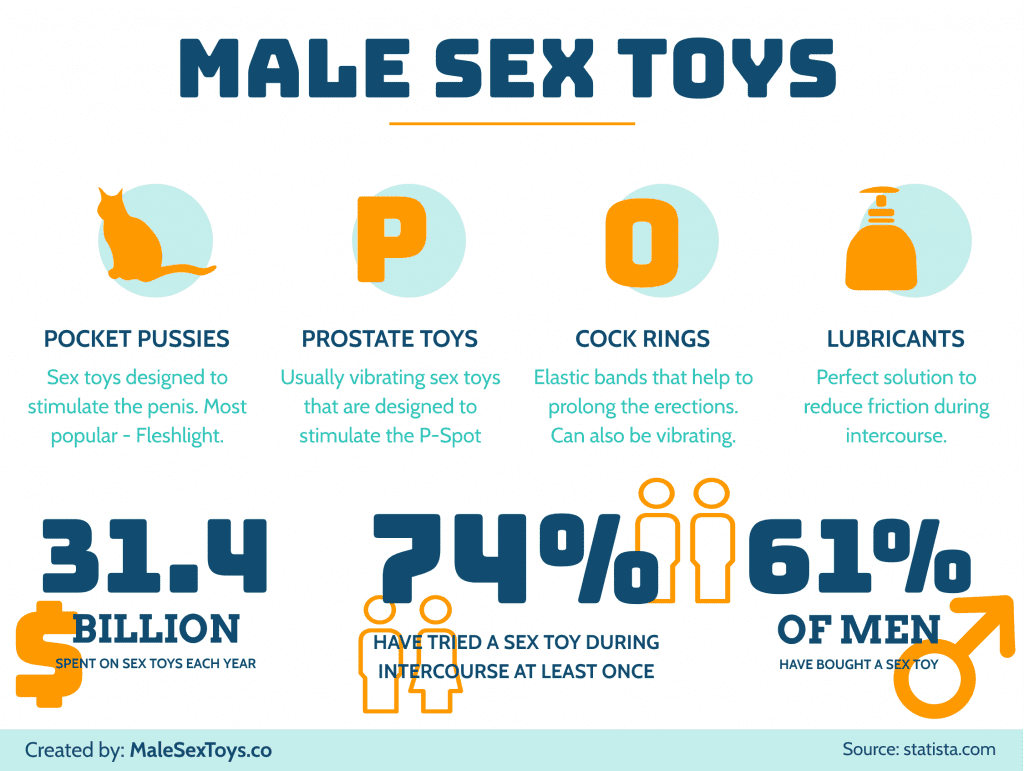 Prevents Diseases
If VR sex could reduce random hookups, it could actually reduce the spread of STDs. Admit it, no drunk person in a bar who wants to have sex ever asked the potential partner for their health records. So, your sexual frustration can result in a nasty sexually transmitted disease. No one wants that. Yes, yes, a condom help but condoms also break.
Can Feel Real
VR sex has come a long way and paired with the right toys can feel like the real deal. Automatic masturbators that work in sync with VR content are just the tip of the iceberg.
VR and Virtual Sex Downsides
While VR and virtual sex come with many benefits for your physical and mental health, it comes with numerous downsides that you need to consider. As I often say: with great pleasure comes to even greater responsibility.
Social Isolation and Physical Issues
Frequent virtual and VR sex use can lead to some serious social isolation. Constantly being held in the virtual world reduces your social and physical skills.
By constantly being trapped in the virtual world you miss out on a lot of physical activity. It doesn't matter whether it's video games or virtual sex, constant sitting in a chair can result in severe muscle loss and overall weaker health.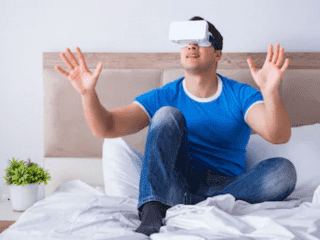 Reality Sense Loss
When you get consumed by the virtual world, your real friendships and relationships are replaced with virtual ones. This way a person can lose the sense of reality and forget that what's allowed in virtual reality is not allowed in the real world.
Difficulty to Form Relationships
Hiding behind a computer and interacting via messages is a lot easier than speaking with people in real life. You have time to come up with witty and smart responses, take as much time as you need to reply, and so on. However, in real life, you don't have such luxuries and need to do everything instantly.
Getting caught up in virtual reality can lead to becoming socially isolated and losing communication skills which are essential to forming friendships and relationships.
TIP: don't lose yourself in the virtual world and find a balance with the real world. Virtual sex can be super beneficial and fun. However, don't turn it into addiction and play responsibly. 😉
How to Start?
For those who haven't tried virtual sex, at first it will seem awkward. For 98 percent of the population, at least. Naturally, before you engage in any actual sexual activity, you will need to discuss it with your partner to find out how he or she feels.
What To Do If Your Partner is Shy?
There are some people who overall don't enjoy being in the virtual world, they don't like their photos being published anywhere, especially on social media. Such people might find virtual sex a bit too much exposure. However, here are some tips that can help your partner feel more comfortable at the beginning:
Start from phone sex. Phone sex is a great intro into the world of virtual sex. Since it doesn't require any video footage, it's a great starting point for shy individuals. When you're comfortabe with audio, consider pitching video as well.

No faces on camera. Even though you and your partner trust each other, there are many people who don;t want to show themselves naked in front of the camera, in case the video leeks and he r she can be easily identified. So, to make your partner more comfortable, you can offer the no face on camera policy.

Be the first to get naked on camera. If you're the one to get naked first in front of the camera, it could make your partner feel more comfortable, as you're as naked and exposed as he or she will be.
Where To Start + Essential Tips
Once you and your partner agree that you're going to start your virtual sex journey, it can get confusing on how to actually do it. Especially if neither one of you have any experience.
First things first, take care of your environment. Find a way to put yourself in a sexy mood. Candles, dimmed light, maybe a bathtub? Whatever works for you. For some, it's a glass of champagne, while for others it could be simply the comfort of their own bed.
Second, my essential recommendation for virtual sex would be to reflect on your regular sex habits and try to recreate them from a distance. Since every couple is different, try to take into account whether you're the type of couple who just jumps straight to the action, or if you're a type of couple who whisper sweet nothings into each others' ears.
You can even start by sending each other some dirty sequences of emojis when you feel like it's time for a sex session.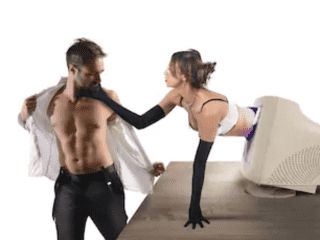 Another important thing is foreplay and teasing each other. Try dirty talking, nip slips, and other sexy previews of what your significant other is missing out on when being away.
There are no rules to virtual sex. There's only you and your partner. You can do whatever feels great for you. You can tease, you can do naked video chats, you can tell each other how to please one another.
However, the main difference between the two, is that virtual sex requires a lot of talking. By a lot, I do mean A LOT. You will need to be able to give your partner instructions, as well as be able to listen and follow them.
TIP: be sure to discuss each of your sex sessions after. Tell your partner what you liked and what you didn't like. Be sure to give suggestions of what you would like for the next time.
Once you get comfortable with virtual sex, or if you're already are and currently searching for ways you can improve it, consider advanced sex toys for long-distance relationships.
Virtual Sex Toys
Believe it or not, long-distance relationship sex toys can be the best thing for keeping the spark alive. Currently, there are toys that can take your virtual sex to the next level. Some of them re-create your partners' private parts, while others work in sync and really make virtual sex seem super real. Here are your best sex toys for long-distance relationships.
I would like to pay special attention to the sex toys that Kiiroo the brand produces. Why? Well, they're basically the most advanced sex toys for long-distance, as well as self-pleasure you can get.
You can synchronize two toys to work together, or partners can control each other's toys. Even better – Kiiroo's toys can work in sync with video content. Not only that, there are brilliant options for various types of couples: his and her combo deals, his and his sex toys, her and her remote-controlled toys.
Let me make several suggestions:
Him + Her: Kiiroo Onyx+ and Pearl2
Electric Masturbators That Work in Sync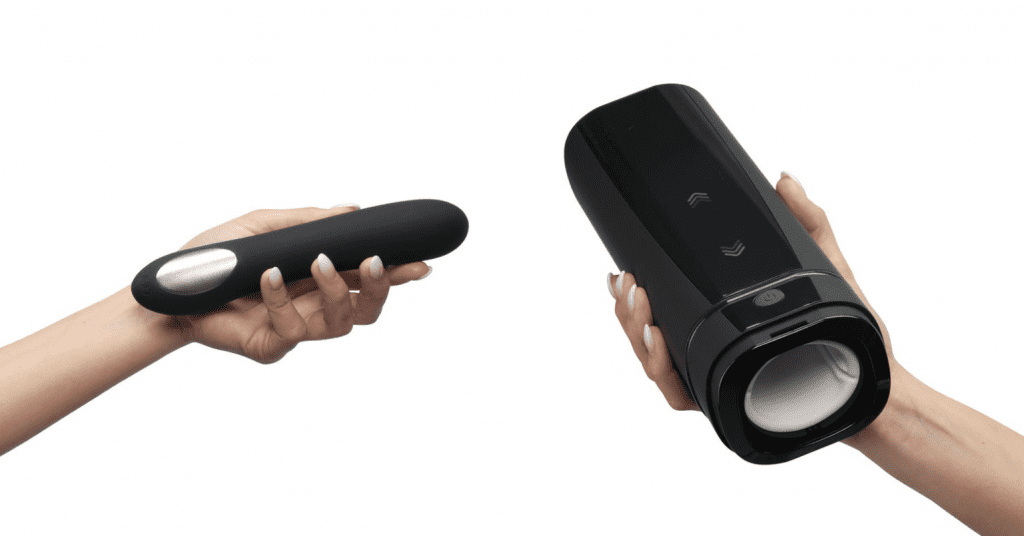 This is literally as close as you can get to recreating sex in a distance. Kiiroo Onyx+ and Pearl2 are capable to work in sync, just like your and your partner's bodies do during sex.

Save 10% Sitewide
Use TECHYSEX code and get 10% off sitewide while the offer lasts.
Use Offer
These two electric vibrators can be used separately or together.
Kiiroo Onyx+ can stimulate the penis with the incredible speed of 140 strokes per minute. While Pearl2 can stimulate the G-Spot for the female. It can also be controlled directly from the Onyx+.
I personally own an Onyx+ and it literally is the best male masturbator that I have ever encountered. It is the perfect investment for a long-distance relationship or to spice up your solo sex life. You can read my full review of the sex toy here.
Him + Him: Kiiroo Keon Duo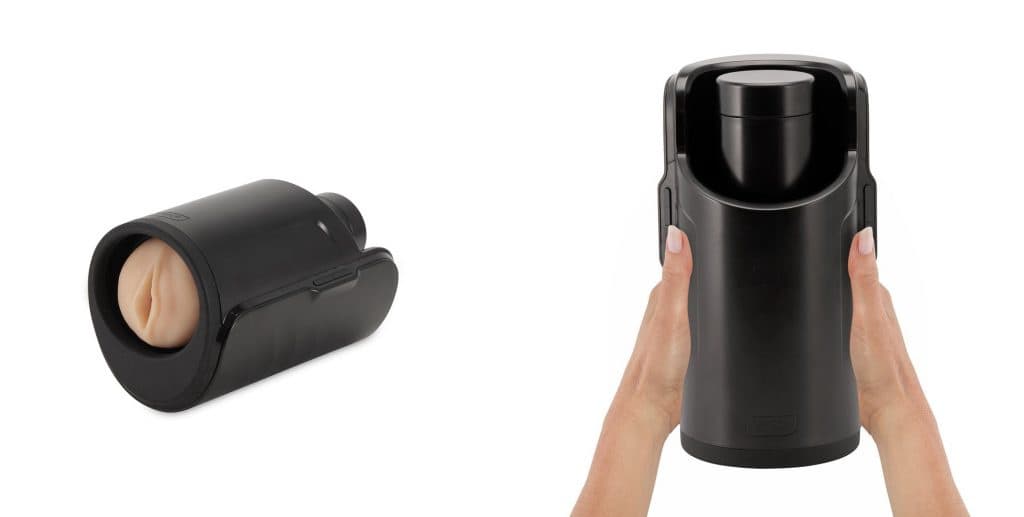 Kiiroo Keon is the most advanced sex toy for men. Not only can you change the sleeves of KEON, it's also fully VR compatible and can stroke the penis an impressive amount of 200 times without any interruptions.
The toy can be synchronized with the vast FeelMe video library and please you in sync with content that you're watching.
And, of course, the best part. Kiiroo KEON is long-distance friendly, so you and your partner can tease and please each other from anywhere in the world. As long as you have an internet connection and a smartphone, of course.
Or you can just pair the toys, go to autopilot, and experience effortless orgasms while enjoying each other's company (even from a distance).
Her + Her: Kiiroo Fuse Couple's Set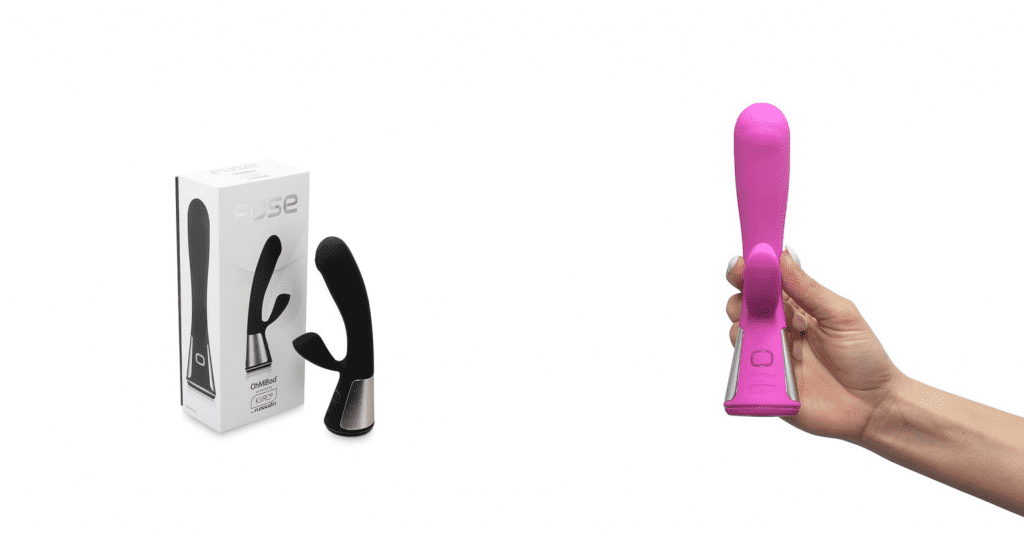 Even though Kiiroo mostly produces male sex toys – they have several excellent options for women as well. Kiiroo Fuse is a remote-controlled rabbit vibrator.
Just like the rabbit name suggests, it comes with two handles for simultaneous dual stimulation for maximum pleasure.
You and your partner can sync up the devices and anyone of you can take control for maximum pleasure. The toy is fully rechargeable and responsive to body movements. The deeper it gets, the stronger the vibrations. And when you're pulling it out, the vibrations become less intense. This ensures maximum pleasure and long-lasting battery life.
Clone a Willy + Clone a Pussy
Recreate your Partner's Genitals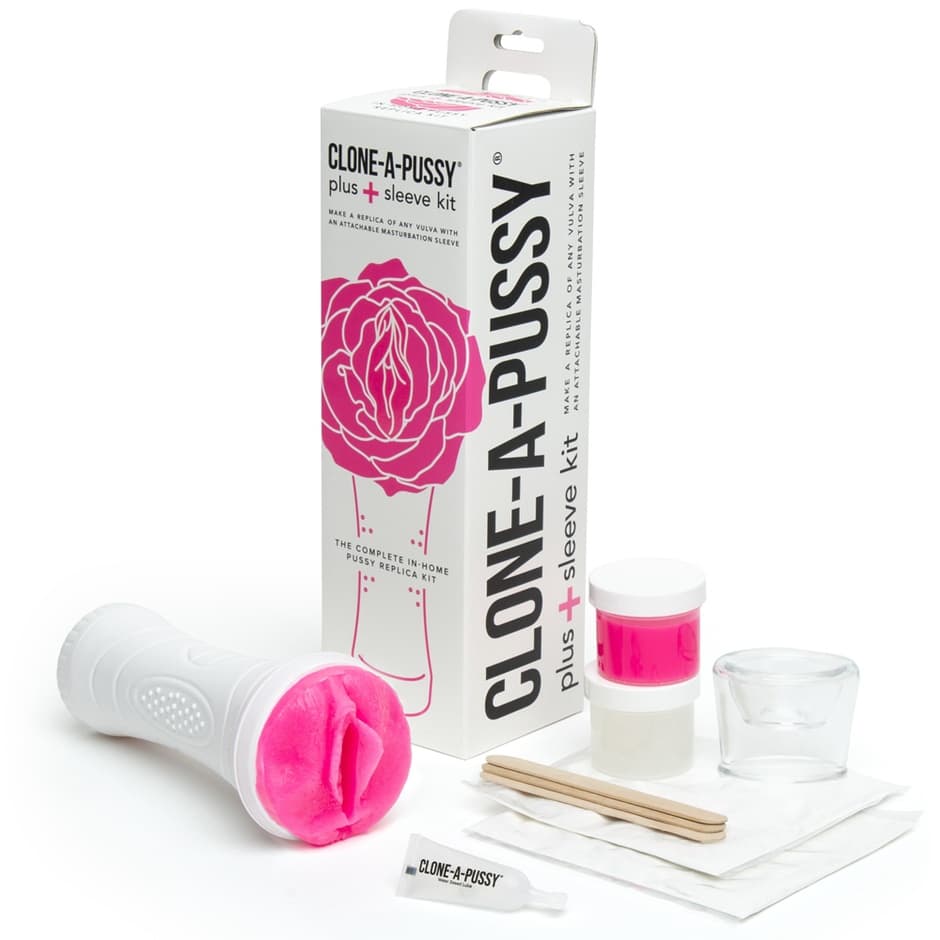 Well, if you're not familiar with Clone a Willy – it's a super fun kit that allows you to recreate your partner's genitals from silicone.
The process is super easy and fun if you're doing it together with your partner. So, it could be an excellent sex toy for a long-distance relationship and virtual sex.
So, if you want your partner's genitals to stimulate you during virtual sex, this is your best option.
I have personally cloned my willy, so if you're curious about the process, you can read about it in my Clone a Willy review.
Overview
Being in a long-distance relationship doesn't mean being in a sexless relationship. Virtual sex helps many couples around the world keep the spark alive.
You can easily enhance your long-distance sex life by using sex toys or playing sexual games.
Overall, real sex or virtual sex is great for your health and helps reduce stress. However, you shouldn't get too caught up in the virtual world as it breaks social bonds. Enjoy responsibly!