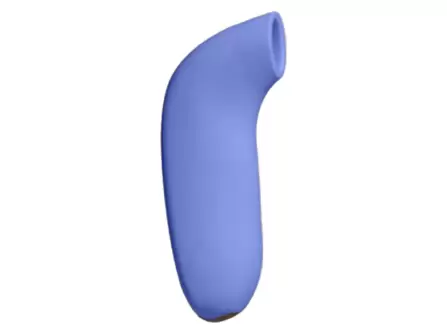 Dame Aer
Overall Rating
4.43 out of 5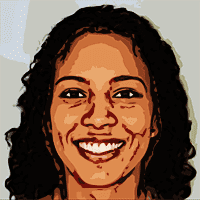 Dame Aer
The Dame Aer is a unique clitoris massager that uses pulsating airwaves to stimulate the clitoris. The device is small and compact, making it easy to take with you on the go. The Dame Aer is also waterproof, making it perfect for use in the shower or bath. The massager has twenty-five different settings, so you can find the perfect level of stimulation for you.
The Benefits Of Dame Aer
Here is a detailed list of the benefits that you will be getting together with your Dame Air clitoris massager.
5 Patterns + 5 Intensities
This fun vibrator has 5 different vibration patterns and 5 intensities for you to choose from. So, together you have 25 modes to choose from. You may find the one for you, or you may find a new one each day.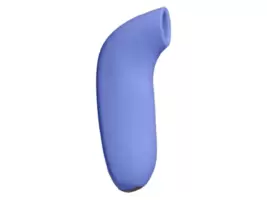 Order Now
Air Pulses
The Dame Aer uses strong air pulses to stimulate the clitoris without actually needing to touch it. Such stimulation has an advantage over traditional vibrating toys because it doesn't cause numbness in parts that experienced a lot of vibrations. Also, from what I experienced, the sensations are more holistic and it's like an all-around experience.
Body-Safe Materials
Dame uses only the highest quality materials to produce their sex toys. Dame Aer is made from medical-grade silicone which is the highest class of silicone. It is 100% hypoallergenic. That means you and your partner are completely protected from any unexpected skin irritations or allergies.
Easy to Use
Just like other toys from Dame, Aer is very easy to use and doesn't require any previous knowledge or expertise. The controls feel very intuitive, so you just need to try them to fully understand how the toy works.
Couple-Friendly
While technically it's a solo-experience toy, Dame Aer is couples-friendly. Such toys are very useful during penetrative sex. Especially for women who have difficulty reaching orgasm without additional stimulation. This way, the toy does the additional job while you and your partner can solely focus on each other.
100% Waterproof
The toy is also completely waterproof. This means you can use it while taking a shower or in the bathtub. Personally, I can say that trying in the water is a must. The waves pulsating against the clitoris are simply brilliant.
Specifications
Here are the technical specs of Dame Aer:
Medical Grade Silicone and is 100% Waterproof
5 Intensity Levels x 5 Pattern Modes for personalized pleasure
Mouth to Back: 1.95", Height:  4.66″, Width: 1.46″, Flexible Mouth: 0.5″ x 0.8″ 
Run time: 1.5 hrs at highest settings
Charge Time: 2 hrs
Magnetic USB Rechargeable
3 Year Warranty
Long warranty, completely body-safe and waterproof – how great does that sound?
What's Inside The Box?
Here is a full list of items that you will be getting with your Dame Aer vibrator:
Aer vibrator
A magnetic USB charging cable
Comfrotable storage bag to keep the dust away
Detailed user manual
Dame Aer In Action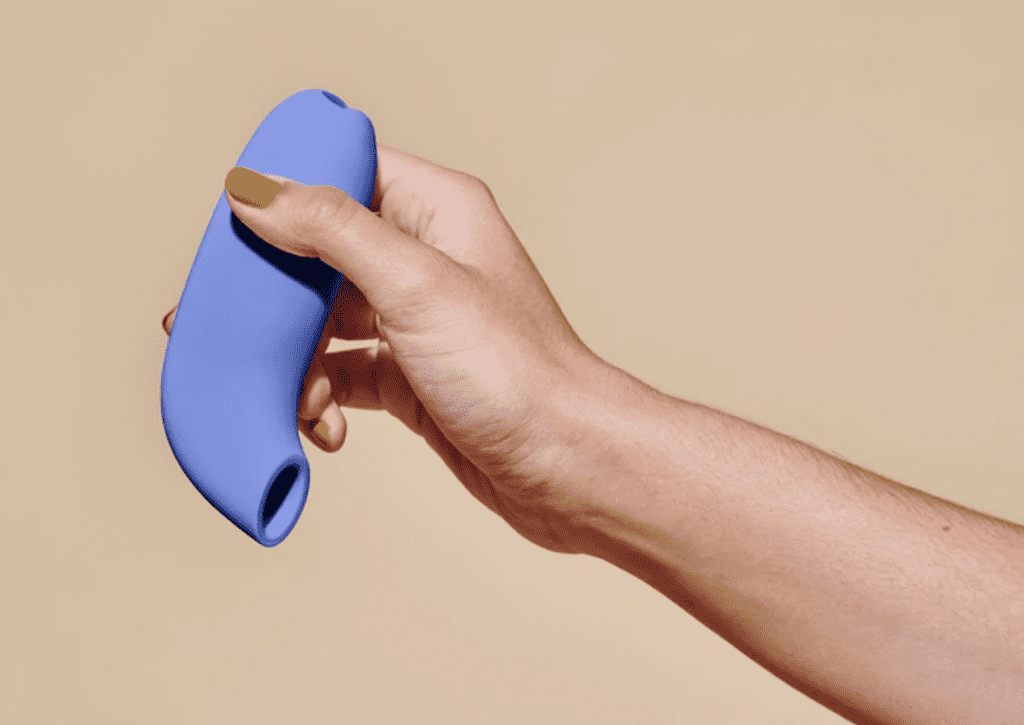 The Dame Aer is a clitoral vibrator that promises to provide powerful and targeted stimulation. It is made from body-safe silicone and is 100% waterproof. The vibrator has five different vibration patterns and is rechargeable via USB.
It's small and discreet, making it perfect for on-the-go pleasure. The Aer's unique design means that it can be used in a variety of ways, making it a versatile and fun toy for all kinds of play. The vibrator has five speeds and five patterns, so you can find the perfect setting for your needs. Since the Dame Aer is also waterproof, making it perfect for use in the shower or bath. The vibrator is made from body-safe silicone and is rechargeable, so you can always be sure it's ready when you are.
The Dame Aer is a great choice for anyone looking for a powerful and versatile clitoral vibrator. I was really impressed with the Dame Aer! The silicone feels great against the skin and the vibrator is very powerful.
The five different vibration patterns are all great, and I especially like the pulsing pattern. The vibrator is also very quiet, which is great for discreet use. Overall, I would highly recommend the Dame Aer to anyone looking for a powerful and targeted clitoral vibrator. It's definitely one of the best vibrators I've ever used!
Tips For Using Your Sex Toys
Here are my top tips for taking care of sex toys.
Start Slow and Get Used to Experiences
There are a few reasons why it might take some time to get used to your first vibrator. First, it can be a new and strange sensation. It may take a little while to get used to the feeling of vibration on your body. Second, you may need to experiment with different settings and speeds to find what feels best for you. And lastly, it takes practice! The more you use your vibrator, the more you'll learn about what you like and how to get the most out of it.
Hygiene is a Must!
If you don't clean your sex toys, they can become covered in bacteria which can lead to infections.
Moisturize and Lubricate
If you use sex toys without lube, you may experience pain, discomfort, and/or tearing of the skin. To fix this, you can apply a water-based lubricant to your sex toy and/or your body before using it.
Dame Aer Reviews
Each body is different, so the experiences with the toy are always unique. Here I selected some positive as well as negative reviews of the toy, to help you better understand why in some cases the toy worked for the people and why some didn't like it. Each review comes from the official website and is written by a verified buyer.
She loves the Aer. Loves it. I got this as a gift for her birthday, and it's stepped our sex life up! Whether I use it on her, or she uses it alone, she ends up having huge O's. As a couple, this has been the best sex toy for me to use on her. My rating: 12/10

Bryan A.
Wonderful product! Purchased it for my fiancé as a gift and she said it's the best toy she's ever had. Super soft material, very high quality design and engineering makes for a beautiful blend of passion and ease.

Caleb C.
From what I read I thought this would be mind blowing, it takes a while to get used to placement. The vibrations either seem too light or too strong it's hard to find that sweet spot, but it definitely helps me orgasm more than the other product I bought from dame.

Grace A.
I'd heard good things about air pulse technology products, but unfortunately I couldn't quite get this one to work for me. I like the sleek design, but I had a hard time positioning the narrow-rimmed business end correctly, and it was much louder than a product of its size should be. I had better luck with a different product that had a thicker/wider rim.

Tracy W.
This well made toy is just a little too intense on that sensitive spot. It is not a universal toy that can be used on various erogenous areas; it is made specifically for the clit, and that is why I don't use it. It just isn't versatile enough for my pleasure. The battery system is excellent and you don't have to hassle with changing batteries. Well made, but just do it for me.

Stephen R.
Alternatives to Dame Aer
Dame Aer uses air pulsations to stimulate your clitoris. However, there are several other toys that stimulate your privates without touching them. Here are the best alternatives for Dame Aer:
Womanizer Premium 2 – the best sex toy for the clitoris. It has an Autopilot setting that surprises you every step of the way. You never know what's coming next.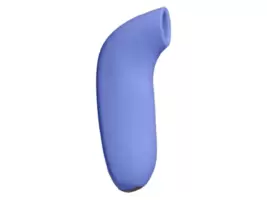 Order Now
Lelo Sona 2 Cruise – one more sex toy that stimulates the clitoris without actually touching it. Lelo uses sonic waves to give your private parts maximum pleasure.
The Verdict on Dame Aer
The Dame Aer is a vibrator that is specifically designed to stimulate the clitoris. It is made of soft, silicone material and has a curved shape that makes it easy to hold and use. The Aer has two different vibration settings, which can be controlled by a simple push-button on the base of the toy. The Aer is also waterproof, making it perfect for use in the shower or bath.