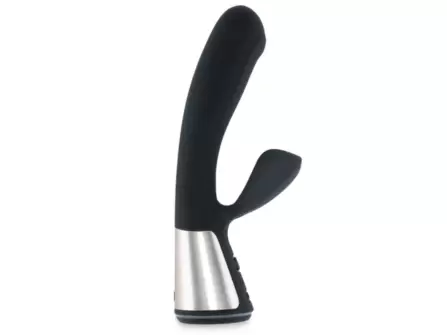 OhMiBod Fuse
Overall Rating
3.13 out of 5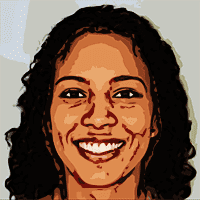 Written by
on , updated on
OhMiBod Fuse
The OhMiBod Fuse is a rabbit vibrator powered by Kiiroo. It has two powerful motors, one in each ear, that provide intense stimulation. The vibration is adjustable, so you can find the perfect setting for you. The OhMiBod Fuse is also rechargeable and made from body-safe materials.

Save 10% Sitewide
Use TECHYSEX code and get 10% off sitewide while the offer lasts.
Use Offer
OhMiBod Fuse Benefits
Here are the main benefits that you get when you choose OhMiBod Fuse as your new play friend.
Dual Motor Technology
Double the motors – double the power. The dual-motor technology gives both your clitoris and your G-spot a special treatment. Having two motors allows you to experience more intense stimulation. Not only that, since the vibrator tracks and reacts to your natural body movements, the experience becomes even more personalized.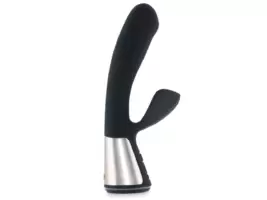 Order Now
App-Controled Play
Since the sex toy is powered by Kiiroo, it can be controlled remotely using a special app. The app has a lot of features that allow you to control the toy yourself or give control to your partner who can be anywhere in the world. Even if you and your partner are not in the same location, you can still enjoy the experience together using the internet. You can also use it for solo experiences if you want. The toy is video-responsive and gives you real lifelike experiences when you pair it with certain video content libraries, especially if you add some VR goggles.
Powered by Kiiroo
Kiiroo is a company that is known for manufacturing sex toys. While they are better known for their male sex toys, their technology is very versatile and can be used in a number of different ways. The OhMiBod Fuse is powered by Kiiroo technology, which makes it a smart and responsive sex toy that can be controlled via Bluetooth and synced with virtual content online to enhance your experience.
Body-Safe Materials
The OhMiBod Fuse sex toy is made from body-safe materials that won't cause you and/or your partner any unexpected skin allergies or irritations. This is important to consider when looking for a new sex toy, as the sex toy market is unregulated and therefore you can't be sure what materials are being used in other toys.
Easy to Use
This sex toy is controlled by an app that is user-friendly and makes navigating the toy even during intense moments super easy. You can easily control the toy with just a few taps on your screen, which is great for when you're in the heat of the moment. If using an app is not your first choice – there is one button that you can click to navigate through the 7 vibration patterns and find the best one for you.
Couple-Friendly
This sex toy can be used by couples in a long-distance or not-long-distance relationship. The toy is Bluetooth connectivity powered and controlled through a special app, which means that it can be used anywhere in the world as long as both partners have internet access.
The Downsides Of OhMiBod Fuse
The OhMiBod Fuse is a fun rabbit vibrator, however, there are a few things about it that could be better.
Not Waterproof
The sex toy is unfortunately not waterproof, so you won't be able to please yourself in the bathtub or bring it to the shower.
Controls Are Not Perfect
While having only one control button gives you a no-brainer controller, the downside is that if you miss the pattern you like – you have to skip all the other 6 before you return back to it.
Specifications
Here is a list of the technical Fuse specs.:
Material: Body safe silicone & PU coated ABS
Operating time: up to 1.5 hours
Size: 180 mm length, 34 mm diameter
Weight: 424 g
Charging time: 2.5 hours
Standby time: Up to 90 days
As you can see, the materials are body-safe, and the toy will please you for around 90 minutes. Of course, the run tie depends on the intensity you use it. On average, it worked for me for around 60 mins.
What's Inside The Box?
Here is a full list of items that you will be getting together with you OhMiBod Fuse :
OhMiBod Fuse Powered by Kiiroo
USB charging cable
Manual
Privacy pouch
Tip: check if you have any lube stored. Even though the vagina is self-lubricating, some extra moisture never hurts. On the contrary, makes the experience smoother. Also, for an extra kick, consider getting heating and/or cooling lubes – mind-blowing experiences.
OhMiBod Fuse In Action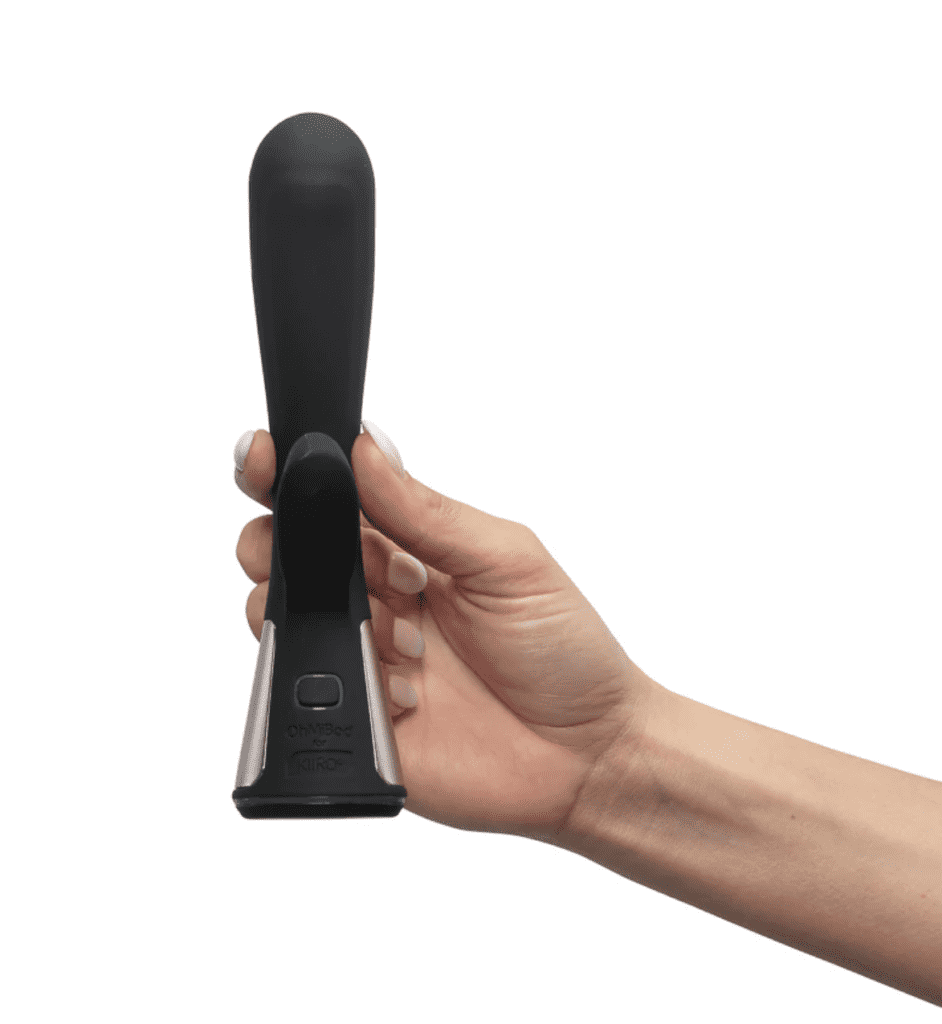 OhMiBod Fuse is a rabbit vibrator, powered by the advanced technology of Kiiroo. The vibrator is on the larger side and is not very flexible.
When I first tried it, I immediately understood that this toy was not built for my anatomy. It wasn't comfortable and any stimulation of the clitoris was out of the question. However, the handle that went inside me gave me a nice filling sensation, so if the anatomy is right, I'm pretty sure it should work nicely.
If you're not very familiar with the rabbit vibrator concept, I would like to highlight that their shape is the key ingredient in making the toy excellent or a complete disaster. Since the toy has to feel right from two sides at once, shape and flexibility are super important.
Despite the fit issues, I wanted to try the advanced functions of the toy. Connecting it to the app was easy, however, once the toy went inside it would get immediately disconnected. I tried more than several times until I gave up. Then I put it to rest and returned to the quest a few more times during the week. I tried restarting all devices, re-installing the app, and so on. The results were the same, once it's inside, the connection is lost.
Tips For Using Your Sex Toys
Here are some helpful tips that are very useful for first-time sex toy users. When it comes to sex toys, there are not many rules to follow, however, such things as hygiene are pretty strict.
Start Slow and Get Used to Experiences
Yes, you may feel awkward using a vibrator for the first time, but it is perfectly normal. Many women feel the same way. Just relax and go with the flow. The more you use it, the more comfortable you will become.
Hygiene is a Must!
It is important to clean sex toys to prevent the spread of infection. Sex toys can harbor bacteria and viruses that can cause infections. Cleaning them regularly will help to keep you and your partner safe.
Moisturize and Lubricate
When using sex toys, lube can help reduce friction, making the experience more pleasurable. It can also help keep the toy from getting too dry, which can make it uncomfortable to use.
OhMiBod Fuse Reviews
It's always useful to see what other people are talking about the product before buying it (just like you're doing now). Since everyone's body is different, the experiences differ. For some, a sex toy may have been perfect, while for someone else it may have not worked at all. Here I selected some reviews from Amazon written by verified buyers. This way you know that they have actually tried the product:
This is a decent vibrator on it's own. The intuitive setting is impressive and definitely gets the job done. The pairing is subpar though. It works fine until it's inside and then the connection won't hold. It's very frustrating.

CC, Amazon
DO NOT BUY. Mine never connected and I tried it on 3 devices. Instead of fixing the device they blame the manufacturers and the battery. On android they explain the battery issue and tell you to opt out of battery optimization. I absolutely did that because of how brazen they were to put this disclaimer on the APP. I thought that maybe it would work since they decided to point fingers. It still did not work. On 3 devices. 1 iPhone, 1 Samsung galaxy, and 1 IPAD Pro. Apple users will be in the dark because they don't put the disclaimer on the Apple version of the app. It isn't an impressive toy to cost so much without the Bluetooth capability for long distance use. Save your money.

Dawn, Amazon
Alternatives to OhMiBod Fuse
If you feel like OhMiBod Fuse is not your perfect match, here are some alternatives to consider:
Lelo Soraya Wave – when it comes to rabbit vibrators, Lelo Soraya is one of my top choices and I could easily recommend it to anyone who enjoys direct and precise stimulation of the clitoris. Also, the Wave version means a come-hither motion inside you.
We-Vibe Nova 2 – if you prefer a wider surface area of the toy for clitoris stimulation, The Nova 2 by We-Vibe is super ergonomic, flexible, and exciting to use. It should work with most female anatomies and not let go of your clitoris with movements.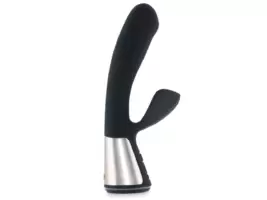 Order Now
The Verdict on OhMiBod Fuse
Overall, the OhMiBod Fuse didn't make the list of my favorite vibrators. Despite the fact that it didn't fit my anatomy, the most disappointing thing was that it kept disconnecting from the app, once it was inside me.
So, if I disregard the fact that the shape was wrong (every woman is different so could work for others) the fact that I couldn't experience the Kiiroo magic was a huge disappointment for me. Kiiroo is well known for its excellence in producing male sex toys, so I was really looking for a taste of that treatment.