How to Choose the Best Male Masturbators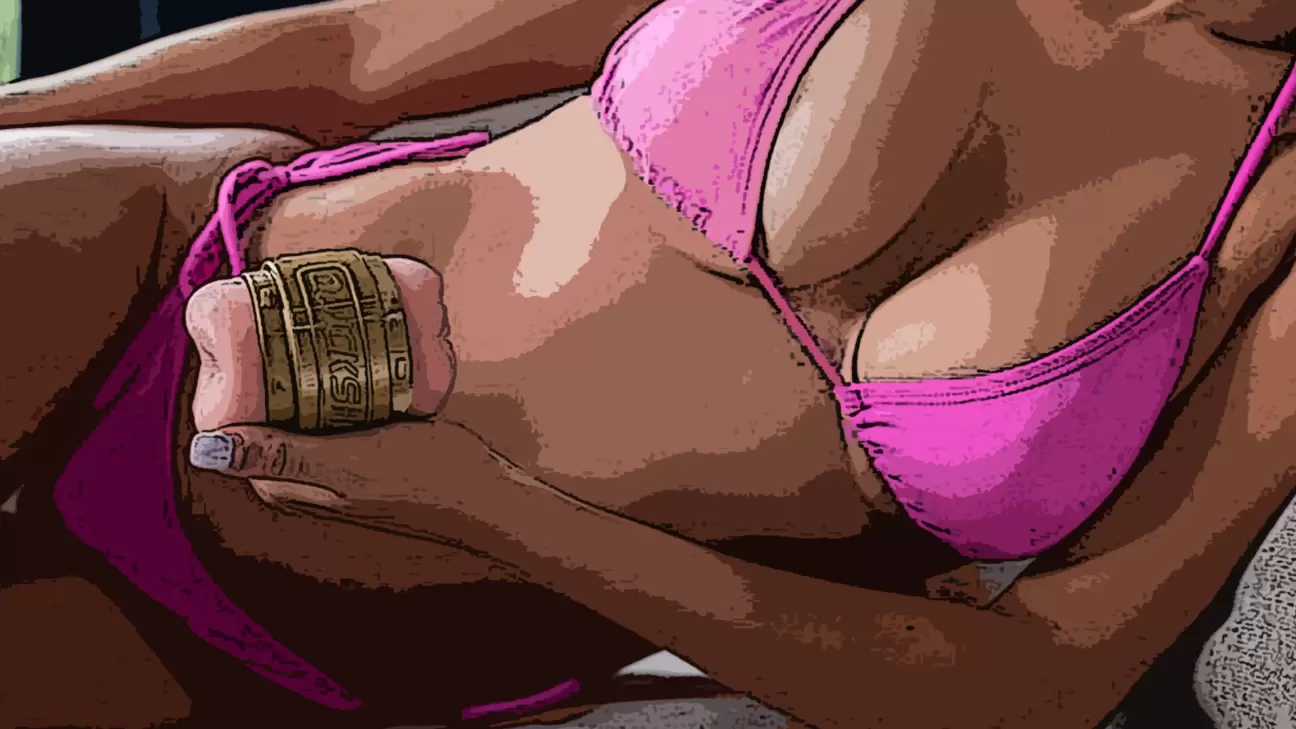 Written by
on , updated on
Masturbation isn't just fun, it's the perfect opportunity to experience an array of health benefits. From reduced chronic stress to better sleep and even improved cardiovascular health, self-love can be tremendously beneficial.
Let's face it, however – having solo sex can get boring after some time. Especially, if you're doing the same thing over and over again.
Most masturbation articles found online are for women. They introduce and instruct females on how to masturbate in diversified and fun ways. However, when it comes to male masturbation, there isn't as much of a focus on making the experience outstanding.
The good news is that you can spice things up and bring a sense of novelty to masturbation by buying a toy for guys.
Male masturbators are a separate class of toys created for solo play. Depending on the toy's specifics, it can help you experience many different kinds of sexual sensations.
Because the market offers a lot already, choosing the right male masturbator could be difficult. What should you look for? How much should you spend on such a toy? What are the main determinants of quality?
This guide on male masturbators will answer these questions, helping you pick a masturbator you're bound to enjoy for years to come.
Types of Male Masturbators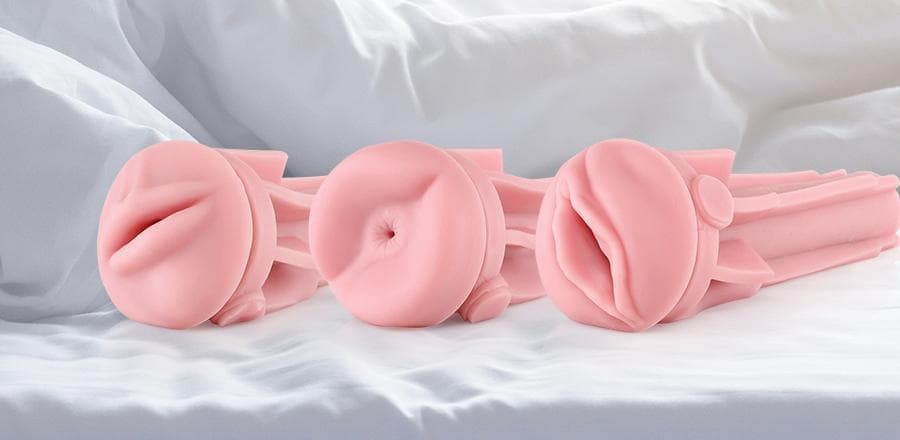 To start with, the male masturbator is a very generic term. There are actually numerous product classes that all fall under the umbrella.
Some of the most popular male masturbators types include the following:
Pocket pussies and Fleshlights. These toys are crafted after the vulva and the vagina. They mimic various penetrative sex, especially the sensations of vaginal sex. A cheap pocket pussy is fairly easy to find since it is one of the most popular kinds of male masturbators. This is a great choice for beginners who aren't confident about exploring more expensive or specific types of masturbators.
Anal masturbators. As the name suggests, these toys can give you the tight sensations of anal sex. You can easily find many anal masturbators that are molded directly from favorite adult film actresses. The same applies to pocket pussies and oral sex toys). The sensation of using an anal masturbator is very specific and numerous guys across the globe adore it.
Oral sex toys. Usually, these are crafted from a fleshlike material like silicone or Cyberskin. Oral sex toys often come with lips and tongue that bring more realism to the experience. Some of them are motorized to give you a bit of suction, resulting in a very intense experience.
Sleeves and masturbators. Most often, these are motorized toys that create suction and vacuum. Also, they have a textured interior that adds to the intensity of the experience. The suction and the "milking" action can both contribute to incredibly intense orgasms. Because they tend to have various functions, such toys tend to be a bit more expensive than the other masturbator varieties.
Multipurpose Toys
Before doing anything else, you'll need to decide what kind of masturbator appeals to you.
Usually, the kind of sex you enjoy will be determining for the toy you'll feel drawn towards. Some of the masturbators on the market can offer multiple experiences. For example, one end of the masturbator can be designed for vaginal sex and the other – for anal. Such toys give you more versatility for the price of one toy.
Dolls: A Separate Toy Category
If you're really serious about the quality of your masturbation experience, a sex doll might be the sex toy to buy.
Sex dolls are the most expensive toys for guys out there. In fact, the most luxurious sex doll out there right now costs over three million dollars. At the same time, they give users the most realistic and versatile experience out of all toys.
Should You Buy a Sex Doll?

That really depends on your preferences and your budget.
An average sex doll will cost you anywhere between 1,000 and 5,000 dollars. The more lifelike the doll is, the more expensive it will become. Some companies even create custom dolls to meet every customer's fantasy.
If you thoroughly enjoy masturbation and you do it a lot, getting a doll may be a good idea. It can give you a ton of fun and a chance to have the most realistic solo play possible.
At the same time, understand the fact that sex dolls require proper maintenance and care. Being negligent when it comes to hygiene and care can lead to some nasty consequences. Do learn a bit more about taking care of a doll before buying one. This way, you can decide if the item is the right one for you.
Masturbator Material
Once you've decided what kind of male masturbators you'd like to get, you will now need to pay attention to the material that the toy is made of.
Sex toy materials are not equally as good. Some of them are a lot safer and much more long-lived than others. it's up to you to do the research.
There is a severe lack of international regulations when it comes to the quality of sex toys. This is why manufacturers can use all kinds of rubber and chemical blends, labeling such products "body-safe."
The really body-safe materials, however, can be difficult to find. There are only a couple of options on the market that can be classified as 100 percent body-safe. Such materials include:
Medical-grade silicone: completely non-porous, hence it doesn't harbor bacteria. In addition, medical-grade silicone doesn't leech harmful chemicals when it comes in contact with the skin. Additionally, silicone is very resilient, durable, and easy to sanitize.
TPE and TPR: thermoplastic elastomers are safe kinds of rubber you can enjoy without worrying about your health. Both TPE and TPR are a bit softer than medical-grade silicone. Also, they come closer to the experience of touching actual human flesh.
Fanta Flesh and Cyberskin: types of tactile materials that are similar to actual human flesh. Many male masturbators are crafted from such substances. What you need to understand here is that cyberskin is a generic term. It can refer to many different blends of rubber. Hence, the reputation of a sex toy manufacturer and the specific type of Cyberskin they use in their toys are both very important. Some low-quality Cyberskin and other tactile materials are porous, which makes them dangerous.
Other Materials
There are other kinds of safe sex toy materials like stainless steel and glass. However, male masturbators, cannot be crafted out of such materials since such substances are too hard.
Keep in mind, that you need to avoid other materials at all costs. Jelly and rubber are two of such materials. They're very porous. This means that no matter how hard you scrub, dust and bacteria will accumulate. And, let's face it – it's not something you want touching your penis.
A Few Additional Considerations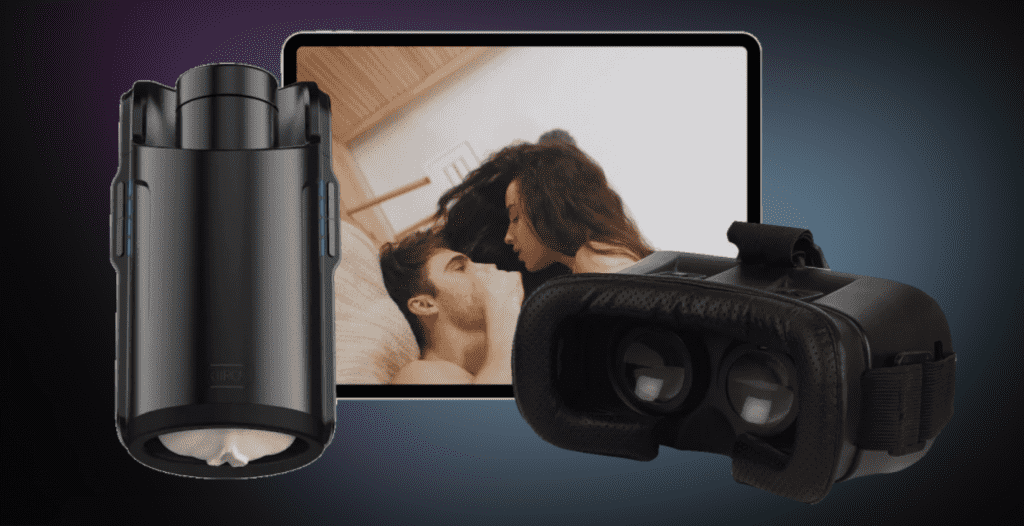 Now that we've gone over the basics, let's check out a couple of additional considerations for the purchase of a good masturbator:
Vibrations, pulsations, and other functions: do you want some added stimulation when enjoying solo play? If so, you should get a sex toy that can vibrate, suck, and milk your penis. Pay attention to the patterns, the speeds, and the ways to control the functions (through a button, remote control, or app).
Ease of cleaning and maintenance: you have to clean sex toys after each use, whether you're enjoying the item on your own or with a partner. When it comes to masturbators, the design will determine the ease of cleaning. Open-ended toys are much easier to sanitize. The same applies to masturbators made of waterproof materials that can be submerged in a washing solution.
Lubricant compatibility: you cannot use a masturbator without a lot of lube. Unfortunately, some types of sex toys limit the kinds of lube you can use with them. Putting a silicone-based lubricant on a medical-grade silicone masturbator, for example, will make the material disintegrate. Always check the manufacturer's recommendations for lube and cleaning products that are compatible with your brand new toy.
Size: the length and the circumference of masturbators are important. You need a toy that's going to match your penis size and allow for deep penetration. Always check product specs before buying anything!
Ease of assembly and disassembly: motorized sex toys usually have to be taken apart before being cleaned. Choose toys that are fairly simple to dismantle and put back together after each use.
Personal Preferences Matter
Needless to say, these are not the only essentials to pay attention to.
Sometimes, guys have specific kinks, fetishes, and fantasies. The sex toy market has become diversified enough to address all of these desires. If you have very specific requirements for your new masturbator, don't hesitate to seek out such options. Chances are that you'll discover at least a few products getting close to what you're looking for.
Be Careful About Sex Toy Reviews!
Here's one final word of caution we have for you.
Like many other people, you probably read online reviews before buying anything.
Buyer testimonials can shed a lot of light on product quality, advantages, and shortcomings. Finding many reviews that make one and the same statement can help you rest assured that the information is genuine.
Do understand, however, that fake reviews are a real thing.
Often, fake reviews will be created by marketing teams (overly positive) or competing brands (overly negative). It's up to you to use your common sense and determine whether the testimonial you're reading is genuine or created with an agenda.
If you decide to go through product reviews before buying a masturbator, make sure you're reading tens of those. Identifying patterns of information and similarities will give you confidence in the quality of the information and subsequently – in the brand new sex toy you're going to buy in the near future.