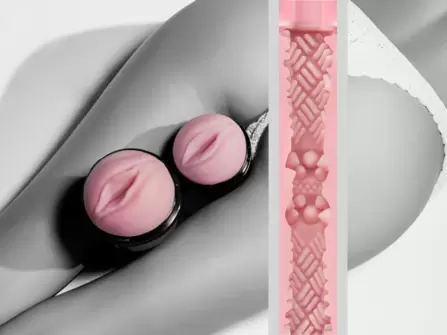 Fleshlight GO
Overall Rating
3.85 out of 5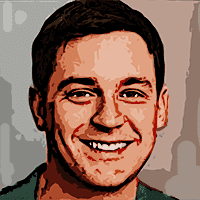 Written by
on , updated on
Fleshlight GO Review
In this review, I will cover all of the benefits and the downsides of Fleshlight GO compact male masturbators.
Just when you think the Fleshlights couldn't get any bigger they actually surprise you and create a smaller model. Fleshlight came up with new and compact pocket pussies that feel just as nice as regular ones to do, minus the size.
Having a compact pocket pussy is handy to guys with smaller penises or anyone who enjoys taking their sex toys on trips.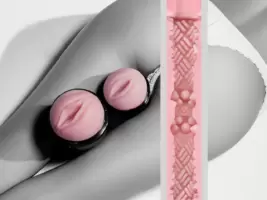 Order Now
Fleshlight GO comes in three different models with three different textures. Two of them are regular (pink) pocket pussies while the third one has a clear sleeve. So, based on your preferences you can choose the one that fits your needs best.
Let's start this Fleshlight GO review by covering all of the benefits of this new compact pocket pussy series.
Fleshlight GO Benefits
Even though Fleshlight GO is smaller in size it comes with similar benefits that a regular-sized pocket pussy has. Based on my personal experience and the reviews I have collected online, here's what you can expect from Fleshlight GO:
Intense Suction
Even though Fleshlight GO is smaller than a regular pocket pussy it possesses one of the most intense suction capacities. Actually, the only Fleshlight model that is more intense than GO is the Stamina Training Unit.
So, if you're looking for a pocket pussy that is very intense and small enough for traveling – Fleshlight GO could be one of your best options. However, in the beginning, it's may seem too intense for some guys, yet with time you'll find yourself enjoying it very much.
Travel-Friendly
Overall Fleshlight GO models are two inches shorter than the regular pocket pussy models. As I mentioned before, having a smaller pocket pussy comes in handy when you're traveling or simply want a sex toy that is easier to store anywhere and doesn't take a lot of places.
Even though Fleshlight has several other compact motels in the Flight series that are designed for traveling, the GO model has more intense suction. So, if you're looking for a compact and intense experience Fleshlight GO should be your choice. Yet, if you're looking for something that won't give you such quick orgasms try looking at Fleshlight Flight series.
Quality Made
Just like any other Fleshlight toy, GO is made from quality and skin-safe materials. This means that this pocket pussy is hypoallergenic and won't cause any skin irritation or allergies.
However, you should keep in mind that you need to use water-based lube together with a pocket pussy for the best experience and to avoid unnecessary traction. As you know, traction can cause skin irritations that are completely unrelated to the materials of the sex toy.
Easy to Maintain
Even though Fleshlight GO is more compact than a regular pocket pussy it is nearly as easy to clean and maintain. In order to keep your new sex toy clean, all you need to do is wash it after each use.
Keep in mind that you need to clean all of your sex toys after each use. Also, you should wash them before the first use. Be sure to use quality water-based lube as it is the most suitable lubricant for any sex toy material.
Three Different Textures
Fleshlight GO comes in three different models and has three different textures. The first one is called Lady and it has a texture to mimic vaginal intercourse. The second one is called Butt and, naturally, it mimics the sensations of anal sex. The third one is called the Torque Ice and it doesn't have an anatomical orifice.
So for those who don't enjoy having sex with a silicone butt or a silicone vagina – Torque Ice could be the best choice.
Even though these pocket pussies are smaller they feel equally as nice as the regular-sized ones. So, if you have your favorite pocket pussy and wish to have a travel version for it – then simply get it and you won't be disappointed.

Great for Average Size Penis
Fleshlight GO is two inches smaller in size, so, naturally, it fits smaller-sized penises better. Overall I would recommend Fleshlight GO to guys whose erect penis is between 4 and 7 inches long. The insertable length of the sleeve is 6 1/2 in.
So, if your erect penis is longer than 7 or 7 and 1/2 in, I would recommend you to choose a different Fleshlight. You could go for a regular-sized Fleshlight. However, if your penis size is closer to a 4 in when erect, you could also explore the option of the Flight model as it has a half-an-inch smaller insertable sleeve length.
Cheaper Than Full-Size Model
Even though it works as great as the bigger models, compact size this time means compact price. Compared to your regular Fleshlight, the GO model is $20 cheaper and comes with the same comfort.
So, if you're looking for a quality pocket pussy that's great for traveling and doesn't bite price-wise – Fleshlight GO could be our perfect option.
How Fleshlight GO Feels and Works
Just like any Flashlight, the device is very straightforward. All you need to do is properly lube it up, find a quiet place and enjoy yourself. However, keep in mind that before using the sex toy for the first time you need to properly clean it.
As you know not cleaning your sex toys properly can result in dirt sweat and other nasty stuff accumulating on it. That is the stuff that you definitely don't want on your penis.
As I always recommend – get yourself some water-based lube to avoid any unnecessary traction and also it works perfectly with any kind of sex toy material. So, you won't need to buy multiple containers that will take space at your home.
How Fleshlight GO Feels?
To tell you the truth, Fleshlight GO was one of those rare sex toys that actually surprised me by exceeding my expectations.
I didn't expect a lot from it and thought it will be just another travel-friendly masturbator for those who got tired of Flight models.
However, Fleshlight GO turned out to be among the most intense pocket pussies I have ever tried. The only one that surpasses it is the STU, designed for stamina training.
Yet, if you're new to the whole sex toy market and haven't owned many pocket pussies, the GO models could actually work for stamina training as well.
What Comes With Fleshlight GO Package?
Naturally, when you order from Fleshlight, you expect to get discreet shipping and billing. So, worry not, that's exactly what you will get.
Your Fleshlight GO will arrive in a plain carton box without anyone being able to identify the contents. Also, your credit card history will also be free of any records related to Fleshlight.
So, once you open your unmarked box, here's what you will find inside:
A smaller, lighter, and more compact Fleshlight case
Lady / Butt / Non-Anatonimcal orifice (based on the model you choose)
Patented SuperSkin sleeve
Detailed instructions for proper use and care
As you can see, the only thing you need is water-based lube and you're ready for pleasure.
As mentioned before, water-based lubricants work with any kind of sex toy material. So, it will be suitable to use with any other sex toys if you have any.

Fleshlight GO Reviews
Naturally, one Fleshlight GO review might be not enough to make the decision. That's why I have collected several detailed reviews from verified users from the manufacturer's website to help you make up your mind.
The combination of various unique textures between tight spots makes this sleeve my favorite of the compact sleeves.

– Ralph M.
My first Fleshlight. Not a a lot of explaining necessary. Works and feels like expected. All I can comment is that it's a very wise purchase and totally worth every penny. Extremely fun.

James T.
Excellent for the shorter men, and also very tight, so you feel each texture as you pass through. Can be a bit more difficult than a standard sleeve to clean and re-fit into case, but not enough to knock a star off. The visual is rather nice as well.

Brian G.
Here are just a few examples of Fleshlight GO reviews. As you can see, the users report positive feedback and are satisfied with the product. Of course, there are some downsides to it that the users and myself experienced. Yet, they're pretty minor. If you want to see more Fleshlight GO reviews, visit the manufacturer's website and you'll find them under each product.
Fleshlight GO Downsides
Fleshlight GO comes with multiple benefits, yet there are several downsides that you as a customer should know about. Not only the good things about the product but also the not-so-good ones help you make better purchasing decisions. So here's all of the bad stuff that you should know about Fleshlight GO.
Takes Hours to Dry
Since Fleshlight GO is smaller and, as I mentioned before, more intense – it's just a little bit more difficult to clean it since the drying process is quite complex. Due to the fact that the entrance point of the Fleshlight GO is smaller and feels tighter, naturally, there is less space for it to dry.
So, you will need to take a break between your masturbation sessions as it will take quite a few hours to dry. However, don't leave it on the very hot radiator. In case you wanted to dry it faster, you should put at least a towel under the pocket pussy before you put it on a radiator.
Too Small For Big Penises
Since it's a compact version of a regular Fleshlight, it has a smaller insertable sleeve. If your penis is larger than 7 inches when erect, better to choose a regular Fleshlight model.
Fleshlight GO Alternatives
It is very rare that you would find a product that has no alternatives to it. So, naturally, there are some Fleshlight GO alternatives.
If you're looking for a compact male masturbator and Fleshlight GO seems too intense, I would recommend considering the Fleshlight Flight series.
Fleshlight Flight is an excellent travel companion that comes with a non-anatomical orifice. It comes in two different colors: black and crystal clear. So, the pocket pussy is super discreet and looks more like a portable speaker, at least the black one.
However, it is not as intense as the GO models. Yet those who tend to be super sensitive and cum quick might see it as a bonus.
The Verdict
Overall, The Fleshlight GO series exceeded my expectations. It is a quality-made pocket pussy that provides you with one of the most intense suction experiences out there.
The Fleshlight GO is a compact pocket pussy, so it's perfect as a travel companion and it will fit into any suitcase.
If you're the type of guy who tends to cum fast – Fleshlight GO might be too intense. At least in the beginning. On the other side, it will work perfectly for stamina training, if used regularly.
Yet, since it's a compact pocket pussy, it's smaller in size. Which means the insertable length is shorter. The total insertable length is 6 1/2 inches long, so I would recommend it for guys that, on average, have an erect penis that is 4-7 inches long.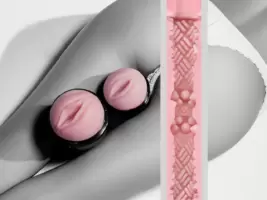 Order Now
So, if you feel like Fleshlight GO is the perfect pocket pussy for your needs, I always recommend getting it only from the official manufacturer or their trusted distributor. This way you will get a quality item and not just a cheap knock-off.
You can order your Fleshlight online here, directly from the manufacturer.