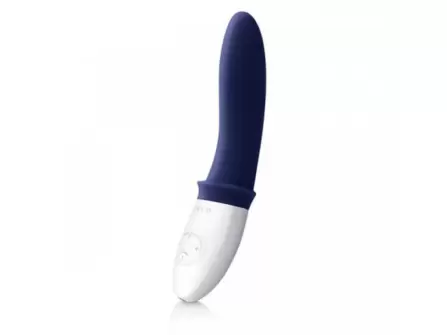 Lelo Billy 2
Overall Rating
4.55 out of 5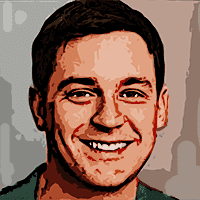 Written by
on , updated on
LELO BILLY 2 Review
If you're a beginner searching for your first prostate massager – you've come to the right place – LELO BILLY 2 is exactly what you're looking for.
In this LELO BILLY 2 review I will tell you everything about a luxurious yet simple prostate massager that has the perfect size for those who want to get their first prostate massager or those who don't enjoy massive objects inserted in their butt.
If you're new to this, I know that getting a sex toy like this could be a little scary at first, however, I can tell from my personal experience, it's totally worth the risk.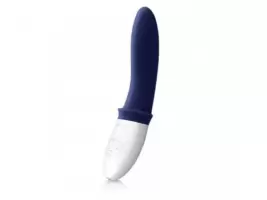 Order Now
So, let's start this LELO BILLY 2 review from listing the benefits that you're getting, as there's plenty of them.
LELO BILLY 2 Benefits
If you're not familiar with LELO, I can tell you that it's one of the leading brands in sex toys market. So, anyone who already has a sex toy produced by them could say that LELO set their standards high. Naturally, I can say even before the actual list, that you can keep your expectations high.
Ideal For Beginners
LELO BILLY 2 is the most compact prostate massager offered by the brand, designed for beginners. Having an total length 6.9 inches makes it super compact and having the insertable length of 3.9 inches and width of 1.1 makes sure that it's long enough to reach your p-spot, yet slim enough not to make you feel uncomfortable or violated.
At least that's what I was afraid of. I heard from many men that the biggest fear when getting their first prostate massager is exactly that. So, don't be scared. Once you get your first prostate massager, I'm sure soon you'll want a more powerful one.
The diameter of LELO BILLY 2 is 1.1 inches, so it's also perfect for your virgin butt (and no, it won't rip your butt hole apart).
Ergonomic Design
LELO BILLY 2 is slightly curved to perfectly fit the male anatomy. It is made from medical grade silicone, so it's super smooth and easy to put inside.
The handle of BILLY 2 is made from ABS plastic, so it offers you a comfort grip. This makes the device super comfortable in your hand and it doesn't slip when you use it or switch the vibrating patterns.
As you can see, LELO made sure that you would have full control over your prostate massager and could use LELO BILLY 2 to its full potential.
8 Unique Vibrations
While the first edition of BILLY has only 5 vibrating patterns, the LELO BILLY 2 offers you an addition 3, which means you'll have 8 in total. Also, each vibration pattern has different speed options, so it's fully customizable to your needs.
If you're wondering what the vibration patterns are, I will list you some of them below, so you would know what to expect from LELO BILLY 2:
Constant vibration
Rhythmic vibrations with pauses
Faster rhythmic vibrations with pauses
Increasing and decreasing vibrations without pauses
Random vibrations
and so on…
As you can see, there's a lot that LELO BILLY 2 can offer you, especially since each vibration patterns comes with different speed options.
Fully Waterproof
I don't know if you've ever tried it but giving yourself a p-spot orgasm in the shower is amazing. Your body muscles become more relaxed so it's easier to use the toy.
Luckily, LELO BILLY 2 is completely waterproof, so you'll be able to enjoy this experience. However, in shower or not, you have to use a lubricant with a prostate massager to reduce traction and get a more pleasurable experience.
USB Rechargeable
LELO BILLY 2 is fully rechargeable. It will take you 2 hours to get the battery full and it will work for a 4 full hours without interruptions.
If you won't use it frequently (which I highly doubt) there's no need to worry, it has a 90 day stand-by time.
1-Year Guarantee & 10-Year Warranties
LELO takes perfect care of their customers. So, for 1 whole year you're entitled for a free LELO BILLY 2 replacement, in case the device breaks.
After that, for additional 9 years, LELO will give you a 50% discount if anything bad happens to your prostate massager.
However, keep in mind that you need to register your warranty card online at their official website. So, don't forget that!
Discreet Shipping
Most people who are buying their first sex toys are afraid that everyone (including the mail delivery person) will know exactly what they've ordered.
So, if you're shy – shopping online at the official website is the best choice. LELO packs their products discreetly, so no one will know what you actually ordered.
How LELO BILLY 2 Works and Feels?
If it's not your first prostate massager, then you can skip directly to to the part about how LELO BILLY 2 feels. Most prostate massagers have similar controls, so you won't face any issues using it.
However, if you're new to prostate massagers, here's a quick 3-step guide to using your LELO BILLY 2:
Step 1: Getting Started
Naturally, the first thing you will do is unbox your LELO BILLY 2. Once it's out of the package, you'll need to fully charge it and wash it before use.
Cleaning your sex toys before and after each use is a must to keep them clean and away from dust, sweat, and other nasty stuff that you definitely don't want getting in / on your body.
LELO BILLY 2 is easy to take care of. Warm water and gentle soap is enough. However, if you're super cautious about bacteria – get a special antibacterial product.
Also, before you get to step 2 – make sure that you have a personal lubricant. My recommendation would be a water-based one, as it works perfectly with nearly every sex toy material.
Step 2: The Fun Part
Once your LELO BILLY 2 is fully charged and cleaned, time for the fun part. Before your first use, I would recommend you to get familiar with the controls. This way it will be easier to navigate it when in action.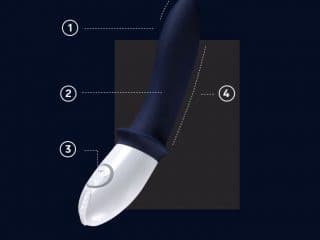 Using LELO BILLY 2 controls is easy. Use the up and down arrows to switch between vibration patterns and – / + buttons to decrease and increase the vibration intensity and speed.
Once you're familiar with the controls, time for some real action. First, get yourself excited in a calm and relaxing area. Most men enjoy starting from penis stimulation and only then moving to the p-spot. So, you can try that.
When you feel like you're ready for prostate stimulation, you can start by using your lubed-up finger. Yes, everything needs to be lubed up. Using a finger helps your anal muscles relax and make a wider opening for the prostate massager to enter.
When you feel like you're ready, put a generous amount of lube on your LELO BILLY 2 and slowly insert it. Remember to listen to your body and don't rush. Keep in mind – it's all about pleasure. Use different vibrations and speeds to give yourself the ultimate pleasure.
Step 3: Finishing Up
Once you're done, the only thing that's left is cleaning, storing, and charging LELO BILLY 2, As I mentioned in step 1, each and every sex toy need to be properly cleaned before and after each use.
Once you're done with cleaning, you can charge it (if needed) and put it in the silky pouch that arrives along with LELO BILLY 2. That's it, put it in your nightstand or anywhere else you'd like until you decide to use it again.
If you feel like you need more guidance, LELO BILLY 2 arrives with detailed instructions and you can also find them online.
How LELO BILLY 2 Feels?
Since LELO BILLY 2 is compact and has a very silky texture on the insertable part, I had no problems putting it in.
The handle is super comfortable to fold, so the prostate massager doesn't slip out of it. Also, the controls are easy to reach, so I had no problems navigating them during the whole experience.
The shape of LELO BILLY 2 perfectly fits the male anatomy and you'll easily find many comfortable angles to use it.
In terms of vibration patterns and the feels – I can say that even though it's on the smaller side diameter-wise, size in this case really doesn't matter. LELO BILLY 2 has 8 different vibration patterns that are completely enough for a prostate massager to fulfill nearly any man's needs. Especially since you have various speed options as well.
Since I'm the type of guy who likes surprises, the random mode is my favorite one, however, the other 7 work nice as well.
Even though the speed control is not essential for beginners as you already have plenty to explore, consider it as getting a bonus from LELO.
What's Included in LELO BILLY 2 Package?
Knowing what additional items arrive with your LELO BILLY 2 is useful in case you need to purchase something extra. Take lube, for an example.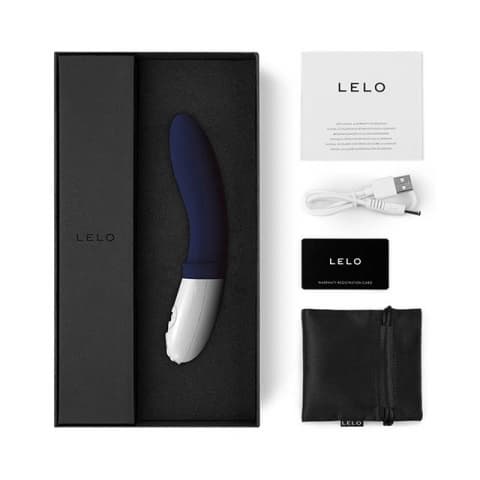 Here's a list of items that you will get with your LELO BILLY 2:
BILLY 2 in selected color
USB-charging cord
Satin storage pouch
Warranty registration card
Detailed instruction manual for proper use and care
As you can see, LELO has storage figured out for you, so the only thing that is missing is a personal lubricant. I always recommend getting a water-based one, since it's compatible with nearly every sex toy material that you can find in the market.
LELO BILLY 2 Downsides
As many benefits as BILLY 2 has, there are some downsides to it. As you know, there's rarely any device that suits every man's needs. So, here are the downsides of BILLY 2:
Too Small For Pros
Since LELO BILLY 2 is very compact, it could be too small for experienced users who enjoy objects wider than 1.1 inches up their butt.
No Remote Control Option
Even though BILLY 2 is comfortable to use, the remote control is a more comfy option for most users who have experienced it.
LELO BILLY 2 Alternatives
If you feel like LELO BILLY 2 isn't quite what you're looking for, I have some alternatives to offer.
If you wish to get the LELO quality, only in bigger girth, I would recommend you to check out the LELO LOKI with 0.4 inches wider diameter and the same insertable length.
However, if you wish to have a prostate massager that can be controlled remotely, check out the WE-Vibe Vector. This one you can even control through an app on your phone.
Overall Verdict
Overall, LELO BILLY 2 is yet another top-notch product from LELO. Even though it's not everyone, it's certainly perfect for beginners and men who don't enjoy super-wide prostate massagers.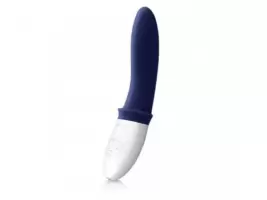 Order Now
If you feel like it's the sex toy that you're looking for, you can order yours today online, via the official LELO website. Don't forget to register your product online, so that you would get all the benefits and warranties!