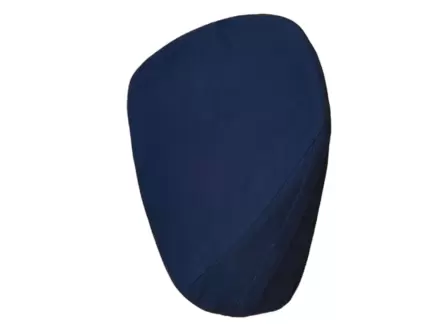 Dame Pillo
Overall Rating
4.63 out of 5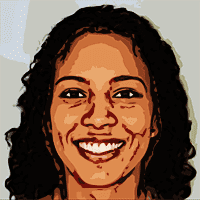 Dame Pillo
The Dame Pillo is a sex pillow designed to help couples have better sex. The pillow has a special design that allows couples to use it in a variety of positions, which can help them find the perfect position for their needs. The pillow is also made from a special material that is comfortable and durable, which can help to make sex more enjoyable for both partners.
The Benefits Of Dame Pillo
Here is a detailed list of the benefits of the Dame Pillo sex pillow.
Flexes With Your Movements
Dame Pillo is very ergonomic and works together with your body. It's a great support to your back that allows you experience more sex positions without requiring extra muscle strength.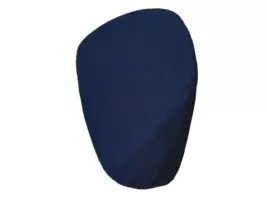 Order Now
Get Into Those Difficult Poses
Some sex poses are basically available for only very fit people who have high endurance levels. Let's face it, most of us are not top-notch athletes. Well, at least I'm not. Some of us work desk jobs and suffer from back pains. So, having a helping hand, (in this case a helping pillow) will make your sex life a lot easier.
Water-Resistant, Washable and Soft
The cover of the pillow is a user's dream. It's very soft but comes with a great grip. The outer shell material is also very resistant to water which is great for those steamy sessions with your partner. Not only that, it's washable, so it becomes very easy to ensure proper hygiene.
Easy to Use
Using the pillow is very easy and doesn't require any previous knowledge. So, if you ever saw sex pose you would like to try but felt like some help would be appreciated, this pillow could be the help you were looking for.
Has Handles
Many sex toys manufacturers often forget to attach something for you to grab on to. Well, I'm happy to say that it's not the case with Dame Pillo. The sex pillow has comfortable handles for you or your partner to hold on to during intense action.
Specifications
Here are the technical specs of Dame Pillo:
Polyurethane foam
100% cotton outer shell
Nylon water-resistant inner liner
Measures 15'' L x 18'' W x 7'' H
As you can see, its cover is made from all-natural material and the insides are super easy to wash and look after.
What's Inside The Box?
Here is a full list of items that you will be getting with your Dame Pillo pillow:
Polyurethane foam with nylon water-resistant inner liner
100% cotton outer shell
If you'll enjoy the pillow, you can always get extra covers and have a spare one.
Dame Pillo In Action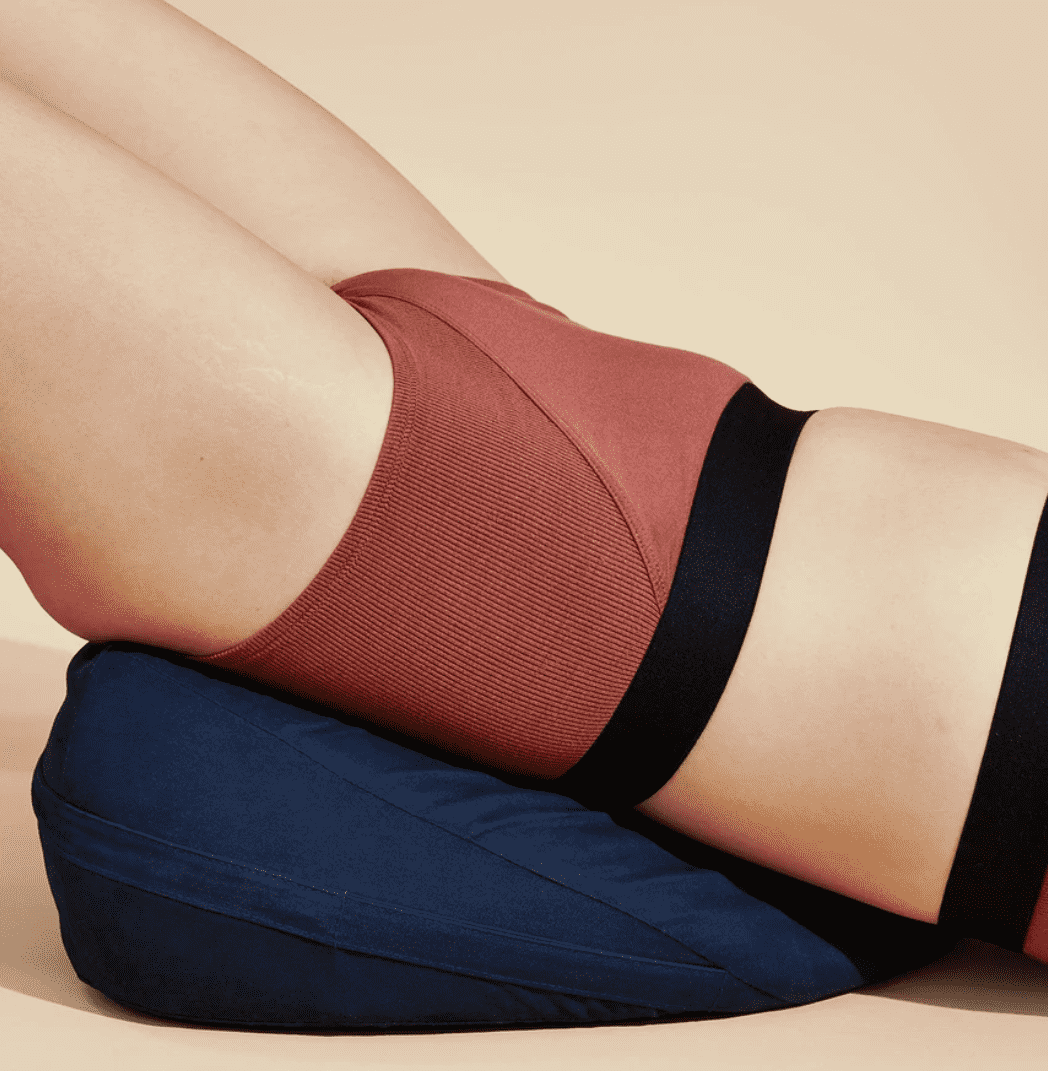 A sex pillow can be a great way to add extra comfort and support during sex. They can be used to prop up your partner's hips, or to help you maintain a comfortable position during longer sessions. If you're looking to spice up your sex life, a sex pillow can also be used for new and exciting positions.
A sex pillow can be a great way to achieve difficult positions and support weight during sex. By placing the pillow under your hips, you can create more leverage and allow your partner to penetrate you more deeply. You can also use the pillow to support your belly during low doggy style sex, or to prop up your head during oral sex. The possibilities are endless! Just make sure to use a pillow that is specifically designed for sexual activity, as regular pillows can break down and become uncomfortable.
The sex pillow can help support weight during sex by providing a firm surface to lean on. This can help to prevent pain in the lower back and spine. The pillow can also help to create more sensation in the genitals by providing pressure and friction.
In general, if you're looking for a way to add a little extra excitement to your sex life, look no further than the sex pillow. This simple yet effective tool can help improve your sexual performance and satisfaction by providing support and comfort during sex. The sex pillow can also be used to spice up your sex life by providing new and exciting positions to try. Whether you're looking to add a little extra excitement to your sex life or you're simply looking for a way to make sex more comfortable, the sex pillow is a great option.
Tips For Using Your Sex Pillows
Here are some important details about sex toys and furniture.
Explore
Some people might find sex pillows to be helpful in achieving deeper penetration during intercourse, while others might simply enjoy the added comfort and support that they provide. Ultimately, it is up to the individual to decide what is most important about sex pillows.
Hygiene is a Must!
It is important to keep your sex pillow clean because it is an intimate item that can harbor bacteria. Additionally, if you have any allergies or sensitivities, it is important to keep your sex pillow clean to avoid triggering a reaction.
Lubricate
Personal lubricant can make sex (with or without sex toys) more enjoyable because it reduces friction. Friction during sex can make it uncomfortable or even painful. This is often due to insufficient lubrication. Try using a personal lubricant to reduce friction. If the problem persists, consult a doctor or sex therapist.
Dame Pillo Reviews
You already know everything about my experience with Dame Pillo and how it helped my sex life. Now, time to see what other people are talking about. Each of these reviews comes from a verified user from the official Dame website.
It's really amazing how much of a difference this makes. We are a gay male couple and I wasn't sure if the pillow would be good for same sex couples but it definitely is. The firmness is great for ALL positions. It surpassed my standards. I actually read a review that sold me. The person who wrote it was super excited about it. I wish I remembered what it said

Leonardo D.
You might be thinking "I don't need a pillow specifically made for sex – I use my own pillows and those work just fine." NO. The shape and firmness of Pillo are unmatched. You can use it for SO many different positions and it is discreet looking enough that you can throw it on the couch or bed with your other pillows. My partner and I do not have sex without this pillow anymore. Highly recommend!

Kevin H.
This "pillo" does exactly what it claims to do. It is very firm and quite sizable. My husband and I tried two positions with and we were pleasantly impressed by the enhanced access that we had to one another. The cover is made of great quality material as well. If I had one area for improvement, it would be make the Pillo a little less firm so that it conforms a little more.

Leah R.
My boyfriend and I are both tall, plus sized people. Sex for us had been difficult prior to getting this pillow. I was worried that it wouldn't be firm enough to support our weight. It definitely is! It's also SO comfortable. I have really bad sciatica and was concerned that this elevation would be too steep and bother that. It doesn't at all. Seriously, EVERY position is better with this pillow. The number of amazing O's I've had because of this thing is incredible. Especially considering that my boyfriend and I are both each other's first sexual partners. It has been the best money we're ever spent. If you're wondering if it's worth it, I PROMISE it is. We are both 3XL and 4XL people.

Madison L.
The elevation and firmness that you can get with this pillow is wonderful for so many uses. Even just for stretching, I can use this! My partner and I enjoy the added dynamic this adds to even just the most regular of positions. It's definitely well-made and easy to clean the exterior lining. Well worth the investment, and something you should consider to lift things up in the bedroom!

Emma H.
Alternatives to Dame Pillo
While the Dame Pillo is a versatile pillow that will work for many people and many bodies, there are just so many sex furniture options to choose from.
Here you can find a list of popular sex pillows, or if you're interested in bigger sex furniture – best sex chairs.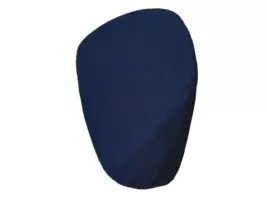 Order Now
If you are new to the topic and would like to learn some more about what sex furniture is and how it works – take a look at this short guide that covers all of the essentials.
The Verdict on Dame Pillo
The Dame Pillo sex pillow is one of the most versatile and comfortable sex pillows on the market. It can be used for a variety of different sexual positions and is great for both men and women. The pillow is also very easy to clean and is made from high-quality materials. Overall, the Dame Pillo sex pillow is an excellent choice for anyone looking for a multi-purpose comfortable sex pillow.