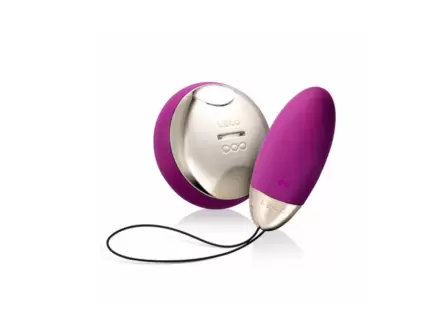 Lelo Lyla 2
Overall Rating
4.38 out of 5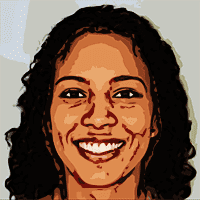 Written by
on , updated on
Lelo Lyla 2
If you are looking for a way to have some fun with your partner outside (or inside) the bedroom, Lelo Lyla 2 could be your answer.
Lelo Lyla 2 is a remote-controlled bullet vibrator that could be your best tool for foreplay that later leads to some steamy sex.
But before I get too excited, let's start from the very beginning and review Lelo Lyla 2 in detail.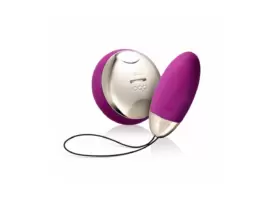 Order Now
The Benefits Of Lelo Lyla 2
Lelo Lyla 2 is an exciting sex toy that many couples can benefit from. This small vibrator comes with numerous benefits that are common to all Lelo products as well as benefits that you can get only from this toy.
8 Vibration Patterns
Just like most Lelo toys, Lelo Lyla 2 comes with 8 different pleasure settings for you to enjoy. You can choose to go super light and build up or jump straight to super intense vibrations. Whatever you choose – you'll feel the excitement this toy can bring.
Body-Safe Materials
Lelo uses only the highest quality materials to manufacture their sex toys. The Lelo Lyla 2 is made from silicone and body-safe ABS. Silicone is hypoallergenic, therefore, it won't cause any unexpected skin irritations or allergies. Your body is in good hands when you choose Lelo.
Remote Controler
This sex toy comes with a remote controller which makes is it perfectly suitable for couple's play. You can give the remote controller to your partner and let them be in charge of the intensity and vibrations that you are experiencing while wearing the toy inside you. If that's not something that leads to intense sex after then I don't know what does.
Easy to Use
The toy is controlled via a remote that comes with only a three-button interface. Two of those buttons are used to increase and decrease the intensity of vibrations The middle button is used to comfortably jump between different vibration patterns.
Couple-Friendly
Naturally, a toy that comes with remote control option is always couples-friendly. Even though you can still use it alone. In general, if there was an app to control the toy, it could also pass as an exciting long-distance toy for couples.
100% Waterproof
Lelo Lyla 2 is fully waterproof. So, you can use it in the shower, in the bathtub, or wherever you like. Also, waterproof toys are super easy to take care of, since you don't need to worry about water doing damage to the toy.
Specifications
Well, you already know that Lelo Lyla 2 has an additional feature of scent. However, there are more characteristics that are useful to know about this toy.
Materials: ABS Plastic / Silicone
Finish: Glossy / Matte
Size: 80 x 33 x 32mm / 3.2 x 1.3 x 1.3in.
Diameter: ⌀ 32mm / 1.3in.
Insertable Length: 80mm / 3.1in.
Weight: 36g / 1.3oz.
Battery: Li-lon 200mAh 3.7v
Charging: 2hrs at 5.0V 200mA
User Time: 2hrs (LYLA 2) 10hrs (controller)
Standby: 90 days
Frequency: 120 Hz
Max. Noise Level: 50dB
Wireless Range: Up to 12m / 39ft
Link Frequency: 2.4GHz
Transmitter: 1mW
What's Inside The Box?
No matter what toy you're buying from Lelo, unboxing it is always very exciting and makes you feel special. That's exactly what unboxing Lelo Lyla 2 feels like. Here are the items that will arrive in your Lyla 2 box: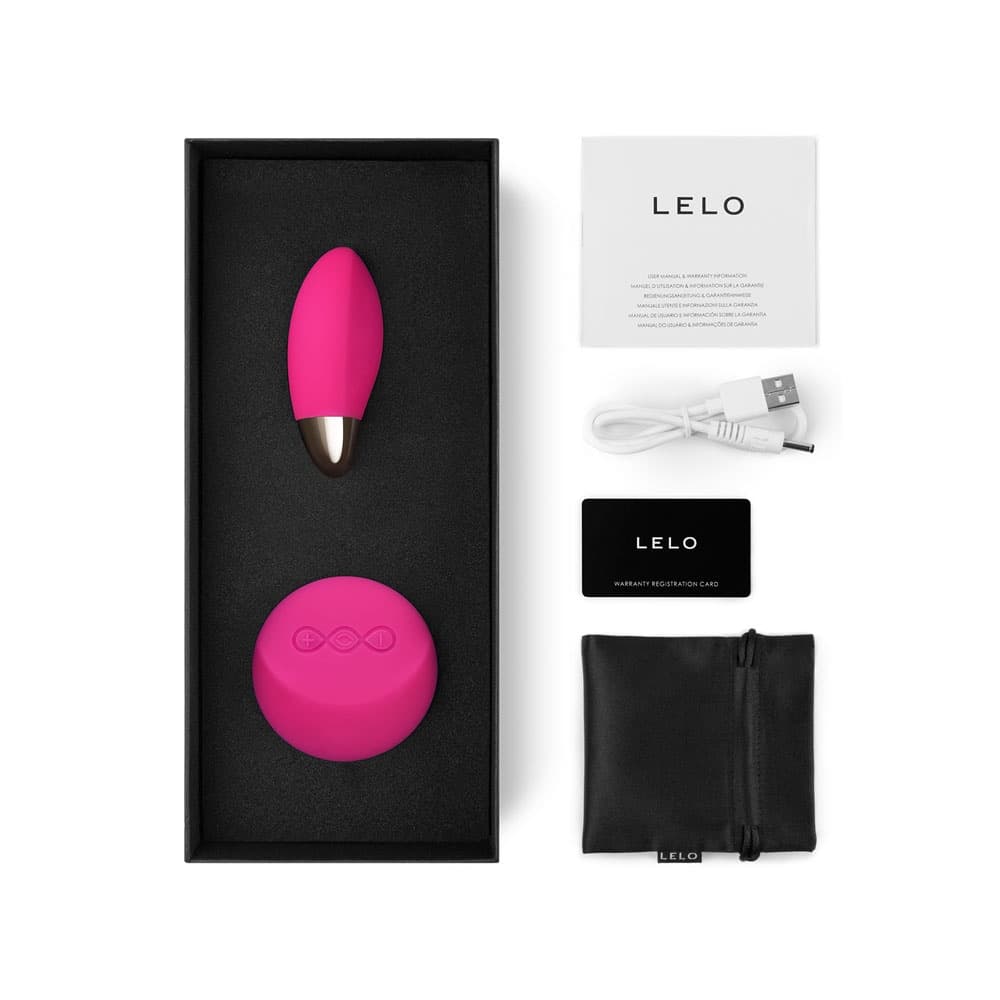 LYLA™ 2 Personal Massager
Wireless Remote Controller
USB-Charging Cord
Satin Storage Pouch
Warranty Registration Card
Detailed Instruction Manual
2xAAA batteries for Remote
Also, consider getting some lube. Especially since the toy is designed to stimulate the clitoris and the clitoris can't lubricate itself. Not doing so can result in unpleasant experiences due to friction.
My Experience With Lelo Lyla 2
Well, if you have already heard about my experience using Lelo Hula Beads, you probably already know that remote control couple's play works very well for me.
But, first thing first – Lelo Lyla 2 in my opinion is a good couple's toy for foreplay. However, if you're looking for a vibrator dedicated to solo play – the better thing about alternatives. This bullet vibrator is not very strong, so I very much doubt if you'll be able to reach climax without additional help and only with this toy inside.
However, as a couple's toy, it's and can be secretly worn outside. It's not loud, not too intense yet does the job of getting you aroused and ready for an exciting night with your partner.
Tips For Using Your Sex Toys
These are my top tips for using any sex toy. I follow these rules strictly!
Make Sure to Lube It Up
Lube it up to avoid friction. Lube it up to protect your skin from getting irritated. When it comes to your body parts that are not self-lubricating, lube is a must. Otherwise, an experience that is supposed to be very pleasant will no longer feel that way.
Don't Rush – Ease Into It
Consider using sex toys as sex. It starts slowly and the sensations build up until you climax. Those sensations are so rewarding. So, better focus on the experience rather than the orgasm itself. Otherwise, you could be disappointed, especially if you expect to climax in 3 minutes. Well, there is a chance that you will, however, there is a chance that you won't – 50/50.
Clean, clean, clean!
Clean, clean, and again: Keep your sex toys clean. Hygiene is an important factor in ensuring that sex toys are free of bacteria and various microorganisms. When using dirty sex toys, especially if the toys are designed to penetrate you, your body can become infected with a nasty infection that takes months or at least weeks to heal.
Lelo Lyla 2 Reviews
Reading reviews is an important factor when choosing whether to buy a product or not. However, it's also important to be reading real reviews from verified users.
That's why I handpicked some reviews of Lelo Lyla 2 from the official website. Each of the review highlight either positive, negative, or both sides of the product.
Reviews, highlighting positive aspects of Lelo Lyla 2:
We have so much fun with it. Its our little secret. We take it when we go on date night to the bar or dinner. He likes to take it shopping so he can find me. Our secret we share brings us closer makes our bond strong.

-Clara
Me and my partner love this set. We've used it in public, when we go for walks, or even over dinner. It is SO HOT — inexplicably sexy for us to look each other in the eye as one person feels the vibrations and the other one controls.

-Mindy
Reviews, highlighting negative aspects of Lelo Lyla 2:
Originally I gave it 2 stars because yesterday the remote didn't talk to the massager when it was inside me. Also I had to look on You Tube to see that the. Silver end twists off to insert the charger.

Today the remote and massager are communicating. The result is quite nice but

Is never going to make me come by itself.

Prior to this I have been enjoying the more aggressive pleasures of the magic wand.

I hope that with use this little device may help me to explore more subtle pleasures.

-Victoria
If you want to get your partner to be a little bit more dominant this is the way… I got this as a door prize at a storytelling show and it has given me so much. My partner loves to have the remote and have me at his mercy. I love fighting to stay in control especially in public. Only 2 things would make it better – he says a strap on the remote would make it better for him. We both wish u could control it via your phone over a much longer distance so he could surprise me from work… Overall a fantastic product.

-G&A
Alternatives to Lyla 2
After reading this much about Lyla 2, you probably have a pretty good idea whether the toy is what you are shopping for. If you feel like it's not exactly the right toy for you, take a look at these alternatives from Lelo.
Hula Beads – if you are looking for ben-wa balls that would rotate and vibrate inside you, Hula Beads for Lelo could be a good alternative to Lyla 2. The beads come with a remote controller, so you can use them together with your partner.
Smart Bead – If you are looking for a personal trainer instead of a vibrator for foreplay, the Lelo Smart Bead is designed for just that. If you're not sure why exactly you need to exercise your pelvic muscles, let me tell you that, like any muscle in your body, without exercise and with age, they become weaker and less effective. So if you don't exercise your pelvic muscles, your vagina can loosen.
The Verdict on Lelo Lyla 2
Overall Lelo Lyla 2 is a fun toy for couples, who enjoy long foreplay. The bullet vibrator is not too intense, therefore, you can enjoy starting your games even when going out for a dinner. Your secret will be safe with you. Unless you decide to start moaning, of course. Or decide to show it to someone.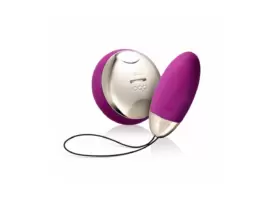 Order Now
However, if you're looking for a toy designed for solo play, Lyla 2, in my opinion, is not strong enough and it will be very difficult to reach climax only with this toy.