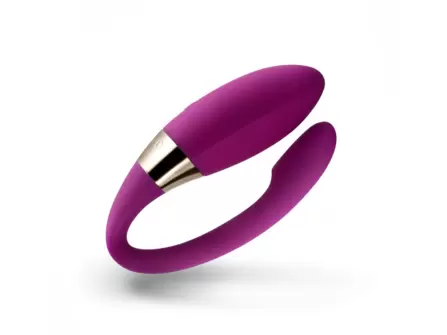 Lelo Noa
Overall Rating
4.55 out of 5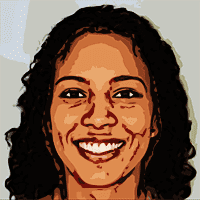 Written by
on , updated on
Lelo Noa
Lelo Noa is a couples' sex toy created to spice up your sex games. After all, no matter how old you get – toys are fun, just like new experiences.
The toy is designed to be worn during penetrative sex for extra stimulations. So, let's see in more detail whether this toy is what you and your partner are looking for.
Lelo Noa Specs
Here you will find the main technical characteristics that will help you decide whether it's a good fit for you and your partner. Pay special attention to the sizing guide!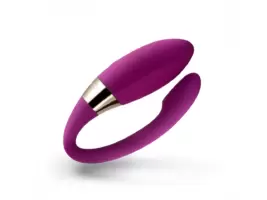 Order Now
Materials: FDA-approved body-safe silicone/ABS
Size: 84 x 42 x 28mm / 3.3 x 1.7 x 1.1in.
Insertable Length: 82.5mm / 3.25 in.
Weight: 31g / 1.1 oz.
Battery: Li-Ion 3.7v 70mAh
Charging: 2 h at 5.0 V 70 mAh
User Time: 2 hours
Standby: Up to 90 days
Frequency: 125 Hz
Max. Noise Level: 50dB
Lelo Noa Benefits
Lelo Noa is a premium product. Naturally, when you buy premium, you get more than just fancy looks and luxury packaging. Here are the benefits that you'll be getting from Lelo Noa:
Spice Up Sex Life
Hitting the G-spot with a penis is pretty difficult. Depending on penis shape, size, and a person's flexibility – for some couples, it's even impossible. Therefore, a toy that can hit the G-spot and just let you do your thing and lose yourself in the moment – can be revolutionary.
6 Vibration Patterns + Long-Runing Time
This sex toy comes with only one button but 6 vibration patterns. These patterns are each designed to stimulate the G-spot in a different manner for new and exciting sensations. So, all you need to do is find your rhythm and get lost in the moment.
Body-Safe Materials
Lelo uses only body-safe materials. This sex toy is made from the highest-quality silicone and ABS. This means that you and your partner won't experience any unexpected skin irritations or allergies. Also, the materials are non-porous, so they're very easy to clean as they don't accumulate dirt on their surfaces.
Simple Controls
Even though Lelo Noa does not have a remote control option, using it is pretty easy and requires little effort. The toy itself comes with only one button, so there are no up / down left / right arrows that you need to find when you're in the middle of sex. One button is pretty ok. Even though – I personally prefer a remote.
100% Waterproof
Lelo Noa is fully waterproof. If you and your partner enjoy having showers or like to spend time in the bathtub – this time could be a lot more exciting, together with Lelo Noa. There's nothing more relaxing than a relaxing bath accompanied by an orgasm.
Discreet Shipping
Lelo respects your privacy. That's why each and every item you order from them will arrive in plain carton boxes. You can be sure that the packaging will be as discreet as possible.
Tips For Using Your Toy
If it's your first couple's toy and neither of you has any experience with sex toys, it could be a little intimidating. However, it's all in your head. Sex toys are not complicated, at least this one isn't. Here are some quick tips to get you started:
Moisturize and Lubricate
Lube can make or break the experience with a sex toy. Well, the breaking part only happens if you don't use lube to reduce friction between your body and the toy. Friction can cause skin irritations and that's not something you would want for your clit. Also, make sure the lube is compatible with the material your sex toy is made from.
Start Slow and Get Used to Experiences
Start slow, build up and only then collect the rewards. Also, don't have expectations set for the vibrator. I did and it took me around five rounds to lose them, give into the vibrations and finally climax. Totally worth it.
Clean, clean, clean!
Sex toys cannot gt too clean. That's why washing them before and after each use won't do any harm. It's important to ensure proper hygiene. Otherwise, dust, dirt, bacteria, various microorganisms will start living on/inside them. Once you use such a toy, you can cause a nasty infection to your private parts. I'm sure you don't want that.
What's Inside The Box?
Did you know that Lelo invests a lot in their packaging? Well, if you ever owned an item from them – you already know that. However, if you haven't, you need to experience this for yourself at least once. They really do make sex toys feel special. Here's the full list of items you will get when ordering Lelo Noa: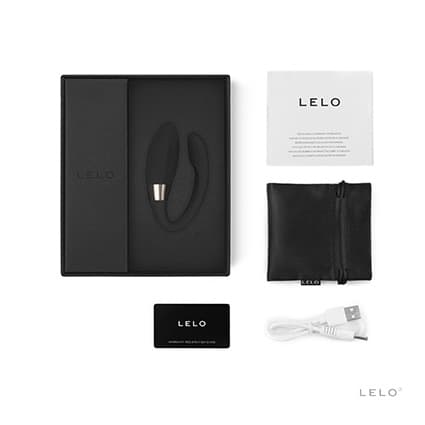 NOA™ Couples Massager
USB-Charging Cord
Satin Storage Pouch to keep the dust away
Warranty Registration Card
Detailed Instruction Manual
As you can see, everything you need to use and store your new sex toy is inside the box. So, the only thing you can consider adding is lube. Even though it's not a must, it makes the experience smoother.
Lelo Noa in Action
If you have tried Lelo Tiani 3 – this toy won't surprise you. Even though their shapes slightly differ, for me and my boyfriend the experience was similar.
So, since Tiani 3 is my favorite couple's sex toy from Lelo, then Noa being similar to it means that it brings pretty much the same amount of joy.
While the sensations are very similar, if we dig very deep into details – Noa has a better hinge to stimulate the G-spot, while Tiani 3 gets the edge for clitoris stimulation.
When it comes to the G-spot, Noa has a very flat angle which makes the stimulation of the G-spot more precise and overall better.
The vibrating clitoris head on the other hand is a bot round and for me, kept losing its place, that's why I would prefer something flatter.
Also, it does not have a remote controller as Tiani 3 does. And that's a huge downside for me because I like to get lost in the moment with my partner and not bend over my head to press a button.
Lelo Noa Alternatives
Lelo Noa will be the best companion for some couples. However, that doesn't mean that it's the best choice for you. If you feel like Lelo Noa is not exactly what you and your partner need, I made a list with several great alternatives that could suit your needs better.
Lelo Tiani 3 – so far, this is my top choice. Lelo Tiani 3 has a bigger head for clit stimulation, so anatomically can suit more women better. Also, Lelo Tiani 3 comes with a remote controller, so it's easier to use it when you're in action since you don't need to bend backward to click a button. However, the downside is that extra features and comfort come with a higher price tag. On average you will pay around 60 dollars more for Tiani 3.
Lelo Ida – if you are looking for a slightly different device – take a look at Lelo Ida. The handle that goes inside the vagina actually rotates, therefore, hits your G-spot from many angles. However, the downside is, to get the most out of this toy, you should have a clitoris that is pretty low. If your clit is higher, the stimulation won't be direct, therefore you'll be getting a lot less than you could. Just like Tiani 3, Ida comes with remote control, so it's very comfy to use during sex.
Lelo Tara – this is basically a simpler version of the above-mentioned Lelo Ida. Tara is around 30 dollars cheaper, however, doesn't have a remote control, so is slightly less comfortable to use, if you like to switch between modes.
Lelo Noa Reviews
Since you already learned about my experience with Lelo Noa, it's time to see what other people have to say about it. It's always good to do your research before buying anything. The same applies to sex toys.
Here I collected some Lelo Noa reviews that share positive as well as negative feedback. You can check out the feedback from people that had a good experience with the toy as well as from those for who the toy didn't really work. The reviews come from the official Lelo website, so you know you're getting genuine feedback from verified buyers.
We love this, and have had incredible fireworks with it! It's a comfortable fit, and I love how the insertable part bends. Takes some getting used to – as all couples' toys do – but this is the best I've found.

-Brittany
Bought this for me, and especially my girlfriend. As always, you feel and see the quality in packaging, top notch. The Noa feels great, and does its job great. the only thing i could wish improved, is when you screw the base off, to charge it, the thread and innards seem plasticy, and makes me wonder, how strong it really is. So far no problems, on the contrary.

-Christoffer
I got this for my girlfriend for our anniversary and she loves it. I'm all for vibrations too but seeing her go mad is great! Think we might upgrade to the one with a remote now!

-Sonny
I love Lelo products because they are of the highest quality, rechargeable and they truly deliver! My favorite is the Lelo Noa because it's a great couple's toy that isn't intimidating. It's small but works incredibly well. Can't be purchased statewide anymore, but worth the search overseas!

-Amanda
As you can see from the reviews, people are very happy with their choices. Even though it takes some time to get used to the toy, there no big disappointments are visible.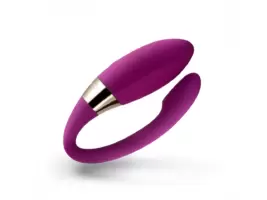 Order Now
The Verdict
Overall, Lelo Noa is a great and versatile sex toy that will enrich most heterosexual couple's sex life. Even though it may take some time to get used to, the toy is flexible so should work at most angles.
The only thing that could be improved from my perspective, is the possibility of using it with a remote. However, a remote controller is not what you want your sex toys to have, Lelo Noa, will certainly find a place in your bed. Most likely between you and your partner.