How to Bring Favorite Sex Toys Into New Relationships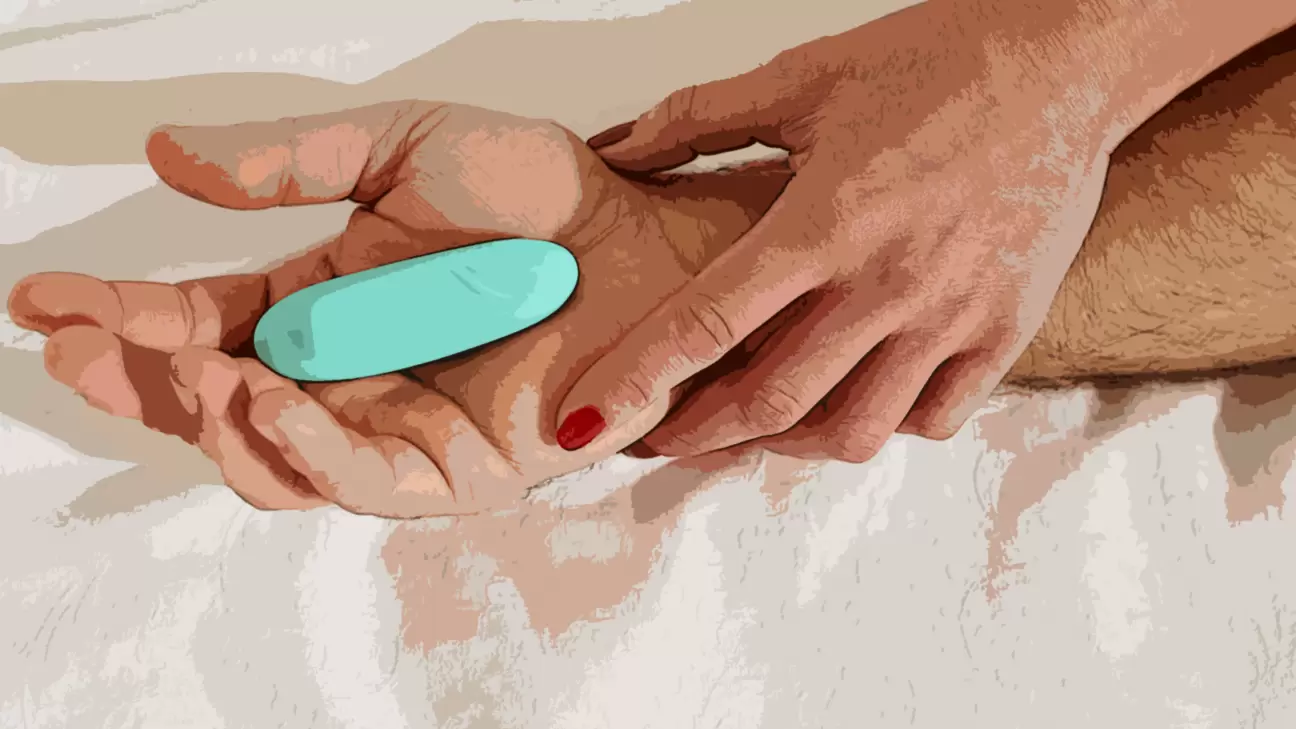 Written by
on , updated on
Seeking a reliable and safe way to spice up your love life with a new partner? It indeed might be hard to introduce a new person to your tastes in the bedroom and bring sex toys into new relationships. Women are becoming more likely to accept the use of sex toys in the bedroom. Both for themselves and their partners. As such, it is wise to learn how to successfully integrate your favorite sex toys into your relationship and have a good outcome. 
We've come up with ten different ways to approach the topic with your partner and get the sex experience that you want. Take a look at these ideas and see how you can begin to work sex toys into your relationship. But first, decide on the main thing:
Is Your Partner a Sex Toy Beginner or Lover?
Before you get too deeply involved in the "sex toy situation," you have to learn about your partner's experiences and preferences (if they have any). This process will involve some questions that might make them blush. First, you can ask right away, have you ever used a sex toy?
The question might be too personal depending on how long you've been together. However, it gets right to the point and lets them know you are curious about their perceptions of the toys. This is part of being in a sex-positive relationship. That is something that everyone should strive to take part in.
Once you have discerned their level of experience, you should ask about their preferences for sex toys. Do they like something they can insert for a feeling of fullness or they are interested in toys that vibrate? It's best to have this conversation when you're sexually involved, so the partner is more open and honest.
#1 Excite Your New Playmate with Your Own Sex Toys Experience
One important way to normalize the idea of using sex toys in the bedroom is to share positive stories. Talk about times you have used sex toys and had a better time than you would without them. You should also tell your partner about the kind of sex toys that you enjoy using. As well as those that you think they might enjoy using.
You're more knowledgeable than your partner? Great! You can help them understand the different kinds available and the sensations they can bring. So, make sure to be more specific about the toys you have interacted with in the past and why you like them so much.
Show the things you already have. Being able to directly touch toys can help your partner overcome their first worries about this. It also helps better understand the size and operation of sex devices.
#2 Watch Erotic Movies
Another fantastic way to include sex toys in your new relationship is to watch some erotic films together. Yet, some people are not very comfortable watching porn with their partners. Especially with someone new in their relationship. However, watching erotic films with one's partner is becoming far more commonplace and acceptable.
You can bring up the topic in many ways. You cal also use it to learn about your partner's desires and act out what you see in the film. To circle back to the topic of using toys in the bedroom, choose films centered on people using toys, male and female. When you see them having fun on film, it could make you or your partner more willing to give the gadgets a shot and see what the hype is all about.
#3 Go Shopping to Get What You Need Together
When the time comes to get some toys for the bedroom, it is best to do it together. Most people tend to use the internet to determine which toys are the best before they actually make a purchase.
Using sex toy reviews to find the best options for you, your partner, or you both is a smart idea. It can also save you time and money. Make a list of your favorite toys from the ones you explore. Then go out to a physical store to buy them or find them online.
Most people will choose to purchase them online the first time. However, with time, you'll feel open and ready to shop in the store and ask for advice before long!
#4 Which Sex Toys to Choose to Make Your Partner Obsessed with Them as You Do?
At some point, you have to consider the sex toys that are a great place to begin your journey together. That means you should find toys for couples. Such sex toys you can both enjoy together until you become accustomed to using them regularly. Here are some examples of toys that you may want to use.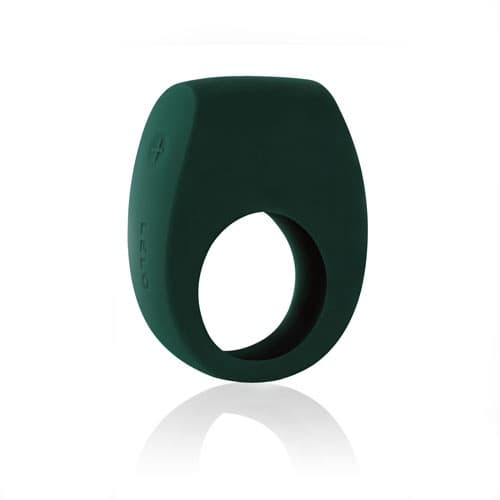 The Lelo Tor 2 is a cock ring that is recognized as one of the best sex toys for couples on the market. Not only does this help the man maintain a hard erection and give him vibrating pleasure, but his partner gets a benefit, too!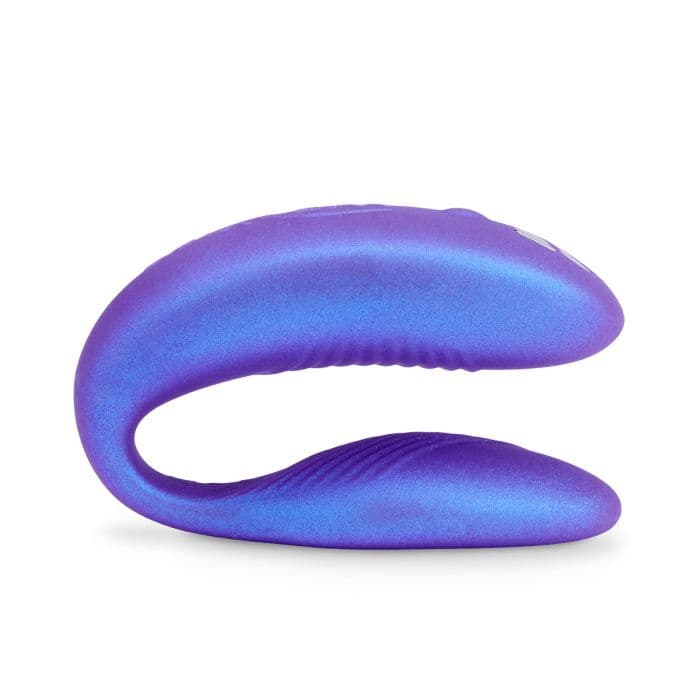 The WE-Vibe is a vibrator that is used by a woman to vibrate on her clit and inside on her g-spot while her partner penetrates her. This toy is good for those who are just starting out using devices in their relationship because it works for both people.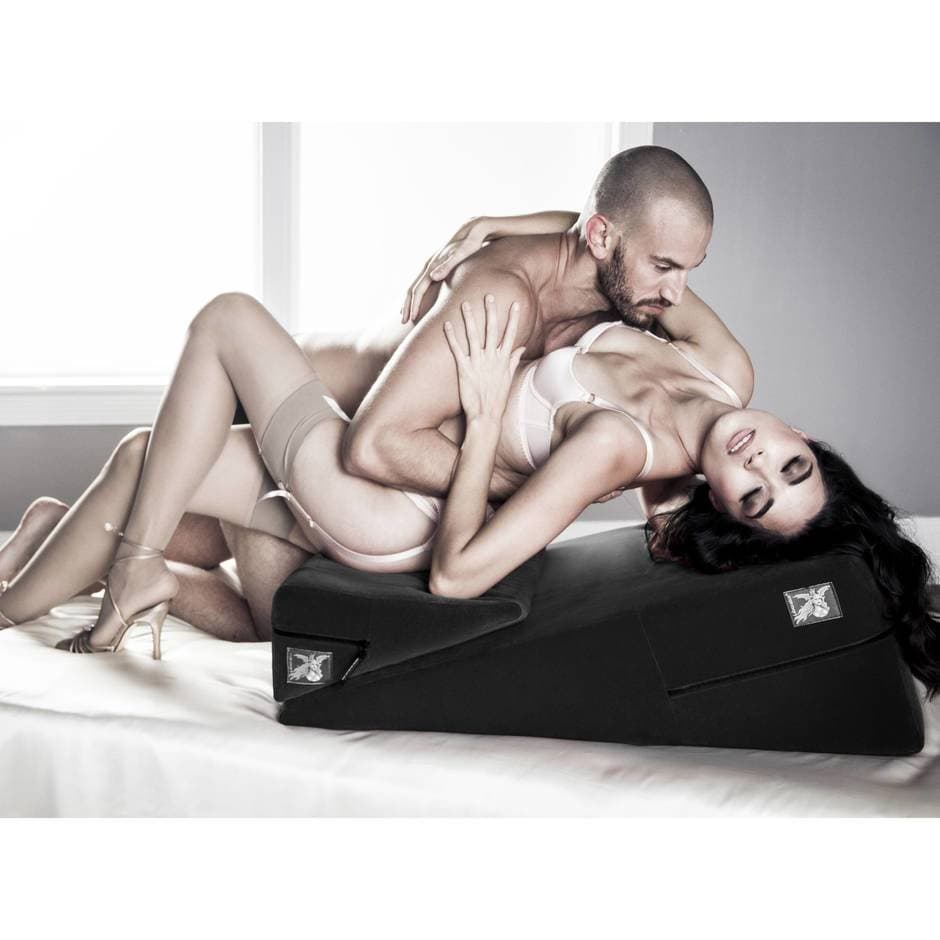 Although it is not strictly a toy, the Liberator Wedge is a piece of sex furniture that allows you to elevate and contort the body to get better positions for sex. It's a great way to get into the right position for penetration.
These items will help you have a lot of fun without going off the deep end of sex toys right away.
#5 Let Your Partner Try Some on Their Own
Before you both use some sex toys together, it's time to let your partner strike out on their own to try new things.
For a male, a great sex toy to obtain is usually a "sex sleeve," colloquially known as a pocket pussy. These are individual toys that men can use to masturbate, and they come in many different shapes and sizes, with some cast from real women!
For a female, any vibrator that you like will help. Just discover all the speed options with different penetration depths and angles of entry. Studying your own body and reactions to internal and external vibrations will be helpful in enjoying sex in a couple.
#6 Practice Open Sex Talks
Talking about sex while you're "having a moment" can be rather fun and insightful. However, you should practice talking to your partner when you're not having sex, too. Having open sex talks is a powerful means of communication that will help you both have more satisfying sexual experiences. It is best to have these talks about what you've been doing in the bedroom, what you'd like to have happened in the future, and other ideas you have. Getting honest insight and updates about your bedroom habits, including the use of toys, can completely change the way you look at your sex life.
#7 Create a Special Atmosphere
Candles, delicious food, aromas, pleasant inviting music, beautiful linen… "Clear" you might say. But you both know that something special is coming, so try really unusual things.
Place a large mirror by the bed to observe the process or tape your own home movie. This will allow you not only to see the satisfaction on your faces but also to improve the movements and sex positions. Or use a bandage to tie or blindfold your partner. It will sharpen all the senses. Or masturbate in front of each other.
You may want to change locations or get a room for this date. Whatever desire you decide to embody, all in all, maximize the heat between the two of you!
#8 Try Your Usual Sex Poses with Toys First…
The thing about using sex toys is they allow you to try many new things, from unique sensations to positions that would be altogether impossible without them.
But first, use your common sex poses and techniques with your new toys. That will introduce you both to the proper use of the toys and help you get over the sense that using toys in bed is something to be worried about. Over time, you may want to move into more complex sex toy interactions, though.
#9 …Then Learning New Techniques Together
Once you have mastered the basics of your toys and have become more open to the idea of enhancing your pleasure, you can try more advanced techniques. For example, instead of using a vibrating ring alone, both of you could have a vibrating device in use at the same time, perhaps in different locations, front and back.
More complex sex furniture, as we've said, is one way to completely turn your sex life upside down—literally. You can invest in sex swings and furniture that allows for complex positions and body contortions! You and your partner could have all kinds of fun just learning new techniques.
#10 Roleplay
The final way to bring sex toys into your new relationships is by using roleplay. Roleplay is a fun method of interacting when having sex because you can pretend to be someone else and use the toys that person would use, rather than you. While roleplay is a wonderful way to normalize the use of toys in the bedroom, it can also be used to expand your horizons.
For example, you can find out fantasies your partner has about certain jobs, people, and situations. You could reveal your partner's domination or submission fantasies! Roleplay is a great tool for opening new doors in your personality and sex life!
Integrating sex toys into a relationship may seem like a challenge, especially when it comes to new relationships. If you are patient and understanding, though, you can help your partner come out of their shell. Before you know it, they'll be willing to use toys with you and alone. Your sexual experience will expand greatly, and the amount of pleasure you both feel will increase, too! Be loving, careful, and adventurous to see what happens!