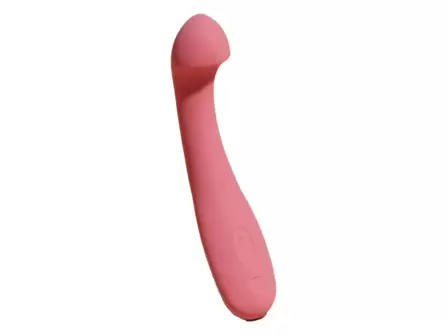 Dame Arc
Overall Rating
4.65 out of 5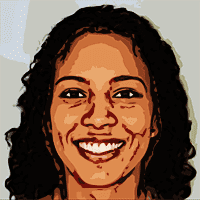 Dame Arc
The Dame Arc is a wand vibrator that is designed to provide intense stimulation. It has a soft head that can be bent to reach different areas, and it also has a powerful motor that delivers deep, rumbly vibrations. The Dame Arc is also waterproof and rechargeable, making it a great option for use in the shower or bath.
The Benefits Of Dame Arc
The Dame Arc wand vibrator offers many benefits, including its ability to provide intense stimulation, its ergonomic design, and its waterproof construction.
Ergonomic Shape
The Dame Arc has a very ergonomic design which makes it super easy to use. Everything about the toy is very intuitive. It works as a multipurpose massager that can actually help you please yourself from the inside and out.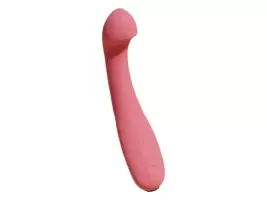 Order Now
Body-Safe Materials
Dame only uses the highest quality materials to manufacture their toys to ensure that their customers have the best possible experience. The sex toy market is still very unregulated, so it is important to read the labels on products, especially if you encounter a brand that you are not familiar with. This toy is made from medical-grade silicone, which is the highest quality silicone available. It is hypoallergenic and will not cause you or your partner any skin irritations or allergies.
Easy to Use
Dame's toys are designed to be easy to use for anyone, regardless of prior experience or knowledge. This also applies to Arc as well.
Couple-Friendly
The Dame Arc massager can also be used as a clitoral stimulator during penetrative sex, which can be helpful for women who have difficulty reaching orgasms through penetration alone. This way, both you and your partner can focus on each other more, while the toy does part of the job.
100% Waterproof
This multipurpose vibrator is easy to clean because it is waterproof. You can also take it into the shower with you, or a bathtub for a relaxing private time.
Specifications
Here are the technical specs of Dame Arc:
Medical Grade Silicone with Waterproof Design
5 Intensity Levels x 5 Pattern Modes
Length: 7.5", Bulb: 1.4" wide
Run time: 1.5 hrs at highest settings
Charge Time: 2 hrs
Magnetic USB Rechargeable
3 Year Warranty
As you can see, the materials of the toy are body-safe, it has a lot of vibration patterns and a long-running time for you to enjoy.
What's Inside The Box?
Here is a full list of items that you will be getting with your Dame Arc vibrator:
Arc vibrator
A magnetic USB charging cable
Storage bag to keep the dust away
Detailed user manual
The only thing that's missing now is lube. So, if you don't have any at home – make sure to get some. Lube helps reduce the friction to a complete minimum and makes the overall experience more pleasurable.
Dame Arc In Action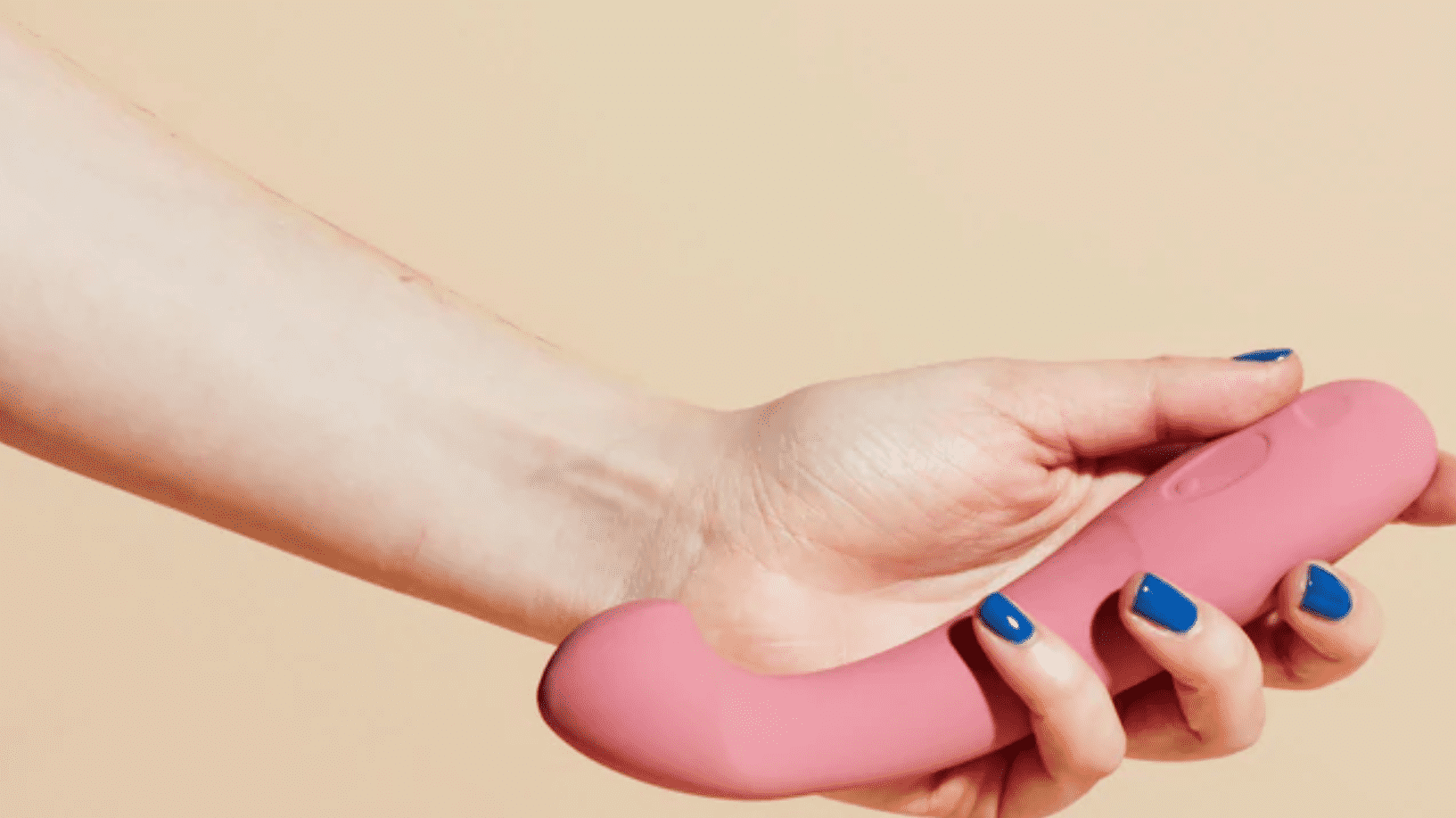 The Dame Arc is a vibrator that features a strong motor, a soft bulb with a clit-stimulating ridge, and an easy-reach curved handle, so you can explore and discover the perfect spot. The motor is strong enough to provide intense stimulation, while the soft bulb and clit-stimulating ridge work together to provide a more gentle, teasing sensation. The easy-reach handle makes it easy to find and apply pressure to the right spot, making it the perfect vibrator for exploring your own body.
The Dame Arc is a unique vibrator that is specifically designed to stimulate both the clitoris and the G-spot. It has 5 vibration patterns with 5 speeds each. This allows you to customize your pleasure by choosing which combo to use, and how intense the vibration should be. The Arc is also waterproof, making it perfect for use in the shower or bath.
The Dame Arc is a clitoral and G-spot vibrator that can be used for both solo and couples play. The toy is curved and has a soft texture, for extra comfort. The vibrator is also waterproof and rechargeable.
I really enjoyed using the Dame Arc vibrator. The flexibility and powerful motor allowed me to customize my pleasure and felt great. The G-spot stimulation was especially pleasurable, and the curve added an extra level of stimulation. The vibrator is also very quiet, which was nice. Overall, I would highly recommend this vibrator to anyone looking for a versatile toy that can provide both internal and external stimulation.
Tips For Using Your Sex Toys
Here are my top tips and rules for sex toys.
Get Used to Experiences
A vibrator can feel weird, especially if it's the first one. Wy? There is no one answer to this question since everyone experiences sensation differently. However, we recommend trying out different speeds, patterns, and intensities to find what feels best for you. Experimenting with your vibrator is the best way to figure out how to get used to it.
Hygiene is a Must!
Cleaning your sex toys is important for several reasons. First, it helps to prevent the spread of bacteria and other organisms that can cause infections. Second, it keeps your toys from getting covered in lint, dust, or other debris that can make them less pleasurable to use. Third, it can help to prolong the life of your toys by preventing them from becoming stained or damaged.
Lubricate
If you use vibrators on your clit without lube, you may experience pain, irritation, or even tissue damage. To avoid this, always use a lubricant when using vibrators on your clit. If you experience any pain or irritation, stop using the vibrator and apply a soothing lotion or cream to the area.
Dame Arc Reviews
You already know about my experience with Dame Arc. However, each person is unique, therefore there are no two experiences that are the same. Here I collected some verified user reviews, written on the official website. Some people enjoyed the toy very much, while for others it simply didn't work. Here's what they're saying:
Wow! That's the word that comes to mind. This is a great little vibe. Comfortable in my hand, sized just right for both internal g-spot and external stimulation. It has several vibrating patterns and intensities, which makes it fun and effective.
It comes with a carry bag and is shipped in a discrete box. Shopping online was also a pleasure. Thanks Dame!

Elizabeth M.
Absolutely love this vibe – it truly hits the spot. It has a wonderful shape and reach for solo play. Love the speed options but it also great powered down. I love to pair with Aer for dual sensation fun!

Jovan S.
I thought this was going to be much more enjoyable but I didn't love the curve and it just didn't "inspire" me, also I tried the Aer and while I expected less from that because of past experiences with that type of toy, it didn't do much for me either. I appreciate the beautiful design concept and simplicity of the controls along with the business model of the company but this product is just not for me either

Erica I.
I wouldn't recommend this product for internal stimulation because it doesn't bend or squish. It's frankly too rigid to comfortably pump or thrust. It does seem great if you want hand friendly clitoris stimulation. I think this product is wonderful if you are looking for clitoral stimulation but I don't think it should be marketed as something for internal stimulation. I hope that they keep working on it because the other products (though also clitoral only) are A+ top notch in my opinion.

Shalom
the lower part of the bulb on the arc has a beaked tip, which feels sharp on my vaginal walls when inserted, and causes discomfort. I'm also not able to feel the rumbly part of the vibrations without pressing down on the arc firmly–otherwise it feels more buzzy. I've been experimenting for a couple of weeks now (using a good water-based lube), and while there are enjoyable sensations from the arc, they come with some discomfort

Cyntha T.
I love a good vibration, but I like to work up to it. Sadly, for me Arc is way too intense of a vibration at its lowest setting. Not good intense…however their return policy is rare and great, so I will be trying out another product.

Carra K.
Alternatives to Dame Arc
Dame Arc is a fun vibrator with a unique shape designed to please the user. It will please, for sure. However, there is a chance that you might be more interested in something slightly different. Here are some Dame Arc alternatives to consider:
Lelo Gigi 2 – in my opinion, it's the perfect first vibrator. It's small and has the length to please a woman from the inside, together with the shape to please from the outside. It's not wide, therefore won't overwhelming.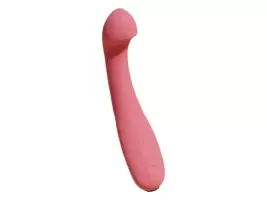 Order Now
We-Vibe Tango X – this vibrator has a lipstick shape that always does the trick for the clitoris. It comes with a silicone handle for a comfortable grip and helps avoid any slips.
The Verdict on Dame Arc
The Dame Arc is a clitoral and G-spot vibrator that will leave you feeling satisfied. It has 5 vibration patterns that provide 5 levels of exciting vibrations, and it is made from body-safe silicone. The Arc is also waterproof, so you can take it with you in the shower or tub. It comes with a storage pouch and a three-year warranty.