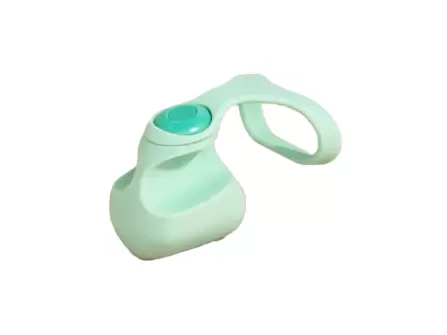 Dame Fin
Overall Rating
3.93 out of 5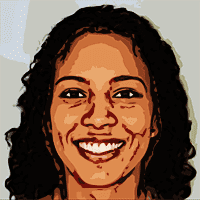 Dame Fin
The Dame Fin clitoral vibrator is a special vibrator because it is specifically designed to attach to your fingers and stimulate the clitoris with very little effort. It has a unique shape that allows it to fit snugly against your private parts, and it has a powerful motor that provides intense vibrations. However the Dame Fin is not waterproof, don't use it in the shower or tub.
The Benefits Of Dame Fin
Here is a list of all the benefits that you will be getting with Dame Fin.
Three Speed Motor
Dame Fin comes with a three-speed motor that you can use according to your needs. Start slow and increase strength as sensations built up. Or go full power immediately – whatever you like. Every day you may feel different and want different things, so this toy is great for that.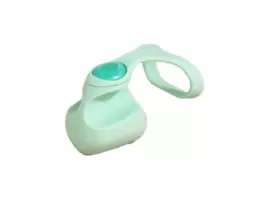 Order Now
Water-Resistant
While the toy is not fully waterproof, it's resistant to it. This means that you can lightly use water to wash it and make it clean, however, you shouldn't use it in the shower and the bathtub. Naturally, drying it immediately after washing it is the best option to ensure the longevity of the toy.
Easy to Use
Using the Dame Fin is very easy and doesn't require any previous knowledge. All you need to do is comfortably put it on your fingers and let the vibrations take over.
Body-Safe Materials
The Dame Fin is made from medical-grade silicone. This is the highest quality silicone available. This means that you and your partner are completely safe from any unexpected skin irritations or allergies. The material is 100% hypoallergenic.
Versatile
You can use the toy for teasing, you can use it for some more. While it's technically a clitoris stimulator, don't forget about your other erogenous zones that will definitely appreciate the extra attention.
Couple-Friendly
You can use it alone or you can use it together with your partner. One can take control and stimulate the other. Also, it's very useful during penetrative sex for additional stimulation of the clitoris. Since the toy is already holding on to your fingers, there's basically no effort required.
Such toys are very useful especially if you have trouble experiencing orgasms solely through penetrative sex this way you and your partner can focus on each other while the toy gives a helping hand.
Specifications
Here are the technical specs of Dame Fin:
Medical Grade Silicone and Water-Resistant design
3 Intensity Levels
2.75" L (with strap), 1" diameter
Run time: 1.5 hrs at highest settings with Charge Time of 2 hours
3 Year Warranty
USB Rechargeable
As you can see, it's made from body-safe materials, has a long-lasting warranty, and has an impressive run time of 1.5 hours.
What's Inside The Box?
Here is a full list of items that you will be getting with your Dame Fin vibrator:
Fin vibrator
A USB charging cable
Storage bag to keep the dust away
Detailed user manual
Consider getting some lube if you don't have any at home. Since the clitoris is not self-lubricating, a helping hand can make the whole experience smoother.
Dame Fin In Action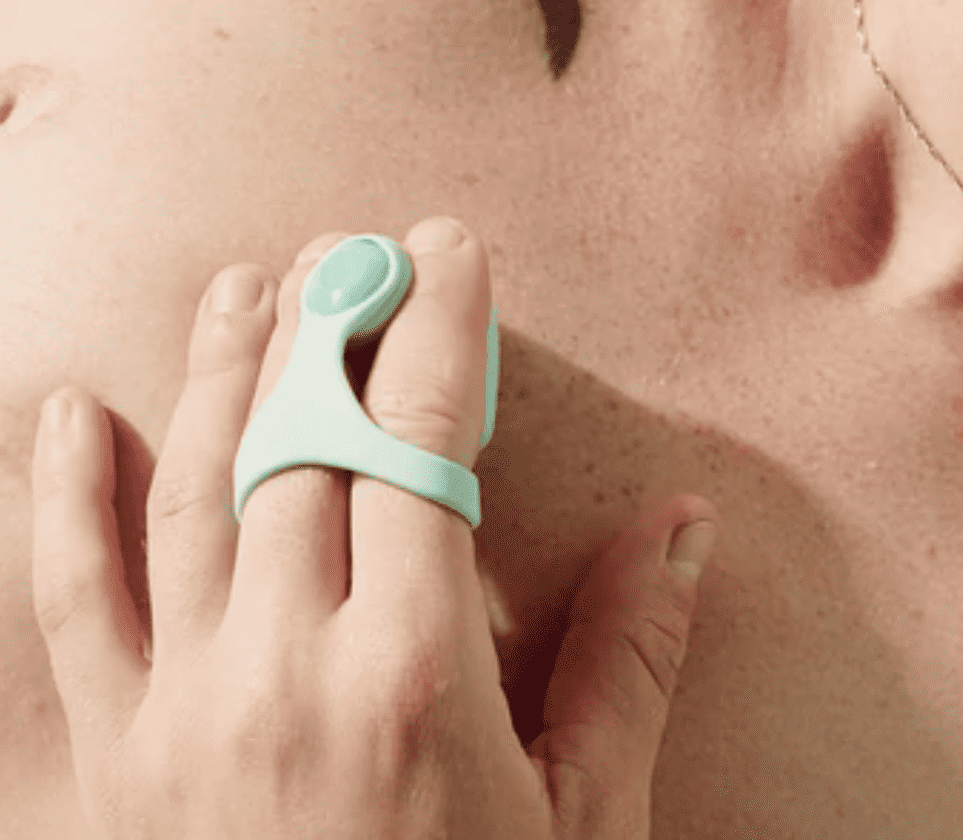 The Dame Fin is a hands-free clitoral vibrator that attaches to your fingers. It's small and discreet, making it perfect for on-the-go pleasure. The vibration is strong and focused, making it perfect for clitoral stimulation.
If you're looking for a clitoral vibrator that attaches to your fingers and makes penetrative sex easier, the Dame Fin is a great option. This vibrator is small and discreet, making it easy to use during sex. The Dame Fin however is not waterproof, so you can't use it in the shower or bath. The vibrator has three speeds, so you can find the perfect setting for you. The Dame Fin is a great way to add some extra stimulation to your sex life.
Dame Fin is a small, vibrating toy that can be used for both solo play and during sex. It's not the strongest vibrator out there, but it's definitely good for foreplay. The size and shape of the toy make it easy to use, and the vibrations are just strong enough to get you aroused without being overwhelming.
Tips For Using Your Sex Toys
Here are some essential tips for using and maintaining your sex toys.
Start Slow
If it's your first vibrator, there is a chance that at first, it will feel rather weird than orgasmic. There could be a number of reasons why the vibrator feels weird against the clitoris. It could be that the vibrator is not the right size or shape for your body, or that the vibration settings are not ideal for your needs. It is also possible that you are not using enough lubricant, which can make the experience more uncomfortable. If the vibrator feels weird against your clitoris, try experimenting with different settings, sizes, and shapes until you find one that feels good for you.
Hygiene is Important
Sex toy hygiene is important because it helps to prevent the spread of infection and keeps your sex toys clean and free of bacteria.
Moisturize and Lubricate
If you use a vibrator without lube, it can cause the vibrator to feel dry and uncomfortable. It can also cause the vibrator to break or damage the skin. To fix this, you can either add lube to the vibrator or use a different type of lubricant.
Dame Fin Reviews
I have already told you about my experience with the now let's see what other people are saying about Dame Fin. Sex toys are personal, therefore each experience is very unique. However, having more info will help you better understand what to actually expect from the toy. Here are some reviews from the official Dame website, where people shared what they enjoyed and what they did not enjoy about the product.
The fin so far has been a great enhancement to my self-love routine. I haven't had the chance to try with a partner yet, but I'm excited to — I find it makes it easy to stimulate my clit even indirectly. The one issue I have is that I like to wear it between my third and fourth fingers, but it's hard to reach the top button to adjust the vibration with the tether on that way. When worn between the second and third it's quite easy to hit the button to adjust without disrupting the rhythm. The texture of the silicone on my skin warms up quickly and doesn't feel plasticky like some other vibes. Also, like the Eva, the shape and profile are super cute 🙂

Whitney H.
Products are great but I attempted to do a next day shipping order which was advertised before Valentine's Day. The package showed up 5 days late. When I emailed customer service they blamed everything on a different division in the company and said they couldn't control shipping speed and wouldn't refund the $25 in paid for next day delivery. Felt like schematic advertising and a scam. Bad business tactics and I will never order again.

Huhn
Fin SOUNDS rumbly and oh so good, but the actual vibrations just weren't intense enough for me. I think the vibrations sort of spread themselves too thin over the belly of Fin. I tried Fin by myself, and I was pretty underwhelmed :/
I also tried having my partner use Fin on me, and I liked that better, maybe because of angles or because it's exciting having someone else use a vibe on you. Fin was easier for my partner to use on me than other bulkier vibes. I like the design because it allows the user to create rocking motions or swiping motions with their fingers. However, pretty quickly I wished that my partner was actually touching me, because that would be so much better and more precise, so we switched Fin off.

If you compare Fin to the JimmyJane finger pad vibrators, I reckon Fin does a better job since the JimmyJane ones are a very buzzy, high pitched vibration, but Fin still isn't enough (for me).

Fin isn't super loud, but I wouldn't say it's whisper quiet. For readers with experience in other vibrators, Fin is much louder than the Tango bullet, with 50% or less strength.

Fin's silicone is super smooth, on the level of Lelo, Elvie, and other high quality products. You have to work to get the tether on, and initially I didn't understand the use of the tether, but once I got more lubrication involved, the tether became very important.

I should say that I do love strong rumbly vibrations. The tango bullet, Jimmy Jane form 2, and the womanizer are my favorite vibrators. The hitatchi magic wand is fun for me but a little too much. I was so hoping that Dame had fit lots of vibration into a small package, as other reviewers suggested, but I was dissapointed 🙁

Maybe someone who likes lighter vibrations will love Fin, not me.
For now,
I love what Dame stands for, and I hope I can support other products in the future!

Kierdre H.
Alternatives to Dame Fin
Dame Fin is sure a unique vibrator that doesn't require you to hold it. However, if you feel like it's not exactly what you're looking for, here are some alternatives to consider:
Womanizer Premium 2 – currently the best and most exciting toy for the clitoris. I would even call it a lover due to Autopilot 2.) technology that keeps you surprised throughout the experience.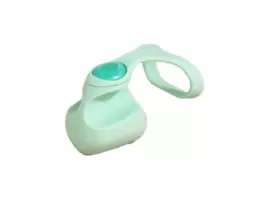 Order Now
Lelo Ora 3 – another unique toy to stimulate the clitoris. It has a small nodule that resembles a tongue. So, it definitely gives your clitoris a unique experience.
The Verdict on Dame Fin
The Dame Fin clitoral vibrator is a small, but mighty vibrator that packs a punch! This vibrator is perfect for those who want light and direct clitoral stimulation. The Dame Fin has a unique design that allows it to fit snugly against the clitoris, providing targeted and effective vibrations that are not overwhelming. This vibrator is sure to become a favorite for anyone who loves foreplay as much as direct clitoral stimulation!