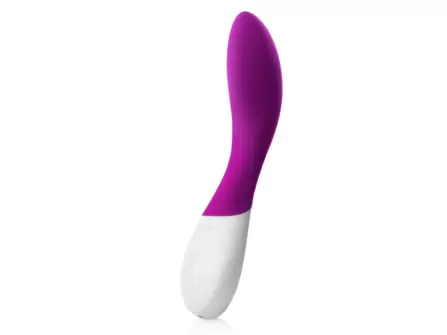 Lelo Mona Wave
Overall Rating
4.7 out of 5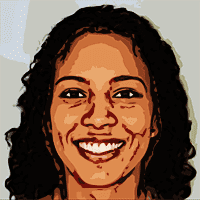 Written by
on , updated on
Lelo Mona Wave
The Mona vibrator was so popular worldwide that a stronger version called Mona 2 was introduced. However, there's also Lelo Mona Wave. So what is this vibrator all about?
To give a better understanding of what this vibrator is all about, let me explain to you the word Wave in the title and what it stands for.
This word means that the vibrator uses a come-hither motion to stimulate your G-spot. Yes, you read it right, just like you would wiggle your finger to show someone to come over, the vibrator uses the same motion to stimulate you.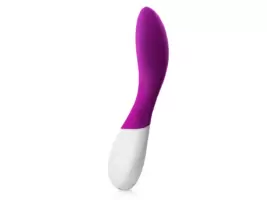 Order Now
If you watched Sex and the City, you probably remember the moment when Samantha was in a relationship with a woman and discovered that this exact motion can do A LOT more than the same motion without the curvature. That's what this vibrator is all about.
The Specs
Lelo Mona Wave comes in 3 delightful colors, so make sure to check them out and choose your favorite. Here you can review the main technical characteristics of this worldwide-beloved vibrator:
Materials: Body-safe silicone/ABS
Finish: Matte
Size: 53.53 x 195.49mm / 2.1 x 7.7 in.
Diameter: 37.03mm / 1.5 in.
Insertable Length: 130.0mm / 5.1 in.
Battery: Li-Ion 500mA 3.7V
Charging: 2h at 5.0V
User Time: 2 Hours.
Standby Time: 90 days
Frequency: 100Hz
Max. Sound level: 50 dB
Interface: 5-button interface
Lelo Mona Wave Benefits
Lelo Mona vibrators have become a global hit. And there's a good reason why – their simplicity and excellence. Let's see some of the main benefits that you get when you choose a Lelo Mona Wave vibrator.
Finger-Like Stimulation
Most women will agree with me that the com hither move is THE MOVE for the G-spot to get your fingers curling. That's exactly what Lelo Mona Wave can do for you. Not only that, you'll be getting a hands-free experience where you can focus solely on your sensations.
8 Vibration Patterns
Lelo Mona Wave comes with 8 unique vibration patterns, designed for maximum pleasure and precise stimulation. Give your G-spot the luxury treatment it deserves and experience as many mind-blowing orgasms as you desire.
Powerful Motors With Long-Runing Time
Even though this thrusting dildo comes with powerful vibrations, it comes with an even more powerful battery. Lelo Mona Wave can please you for up to two hours without interruptions. Of course, the run time strongly depends on the settings that you use the toy on.
Body-Safe Materials
Lelo uses only high-quality and body-safe materials to produce their sex toys. Lelo Mona Wave is made from body-safe silicone. This means that it's completely hypoallergenic and won't cause any unexpected skin irritations or allergies.
Simple Controls
Lelo Mona Wave is a complex sex toy that is very simple to use. The toy comes with four buttons that are easy to reach from basically any angle you find yourself. The buttons are engraved in the surface so you don't really need to see them in order to use them. Your fingertips will guide you.
100% Waterproof
Waterproof sex toys are standard practice for Lelo. So, Lelo Mona Wave is perfectly safe to use in the shower or in a bathtub. After all, there's nothing more relaxing than a warm orgasm after a stressful day.
Discreet Shipping
Lelo respects and values your privacy. That's why they pack their items in simple carton boxes that don't have huge logos or any other branding that would help identify what's inside.
Tips For Using Your Toy
Using a sex toy is easy. However, there are ways to make the experience even more exciting and smooth. Today, sex toys are very advanced. The good thing is, the more advanced they become, the simpler the user interface they make. So, here are my essential tips for using sex toys.
Always Use Lube
Get lube that's compatible with the material your sex toy is made from. Lube reduces friction and protects your skin as well as the material of the toy. Lube is essential when you're using sex toys to stimulate body parts that are not self-lubricating, such include your clitoris.
Not a Sprint, It's a Marathon
If you touch yourself the right way, most likely you can reach an orgasm in a couple of minutes. Using a sex toy is more like sex. For good sex, you need to get used to the partner and synchronize your movements. From there – it's fireworks.
Clean, clean, clean!
You can never clean your sex toys too much. But you can clean them too little. Always follow the manufacturer's suggestions to ensure proper hygiene. Otherwise, various nasty stuff like dirt, dust, and bacteria will start accumulating on them. And of course, later may get transferred to you.
What's Inside The Box?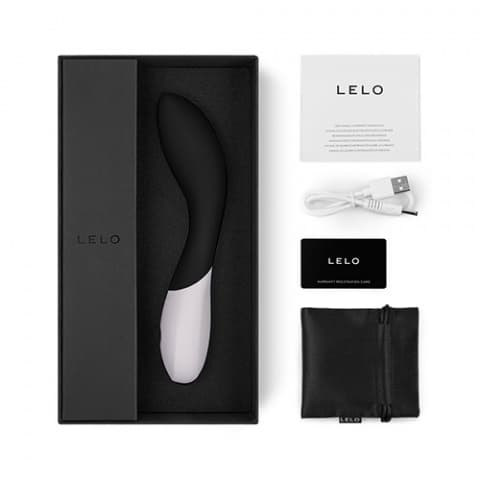 Whenever you order anything from Lelo, the packaging does make you pleasantly surprised. It feels like getting a luxurious designer accessory rather than a sex toy. This experience is so worth it. Here's the full list of items you will get when ordering Lelo Mona Wave:
MONA Wave™ in selected color
USB-Charging Cord
Satin Storage Pouch to keep the dust away
Warranty Registration Card
Detailed Instruction Manual
As you can see, the package contains everything you will need in order to start using your newly acquired sex toy. You can also consider getting some lube. Even if you think you don't need it, I recommend trying at least once. Lube does make everything better.
Mona Wave in Action
Since I wasn't very impressed with Lelo Mona 2, I had my doubts about the Mona Wave as well. However, I was proved wrong.
This vibrator showed me that sometimes it's not about strength or size it's about what you can do with it. So what Lelo Mona can do when it's waving is a whole new level of pleasure.
Even though Mona is not the only toy that waves, it was the first one that I tried. This little experiment then turned into a spree of money spending and testing, until I finally discovered my favorite Lolo product. But this article is not about that, so let's not get carried away.
The Mona vibrator shape is very versatile and is good for solo use as well as for couples' play since you can use that for the stimulation of the clitoris. The wave technology does actually lift orgasms to a whole new level and I could feel my hands crushing into fists from pleasure.
So, if you are not very into rabbit vibrators and want a great G-spot vibrator – Lelo Mona Wave is my recommendation for you.
Lelo Mona Wave Alternatives
Lelo Mona Wave is one of the most popular male vibrators. It's also the only vibrator from the Wave series that doesn't have an additional hinge to stimulate the clitoris. So, if you feel like you would like your vibrator to do more, without losing the come-hinge motion, here are some brilliant alternatives.
Lelo Soraya Wave – this vibrator is brilliant when it comes to stimulating the G-spot. They put in the extra effort so that it would fit various female anatomies. However, the hinge that stimulates the clit is pretty narrowband and doesn't have a lot of surface area. However, for me, it's enough.
Lelo Ina Wave 2 – this vibrator has a pretty large handle with plenty of surface area to stimulate the clitoris, so leaves very little room for error. However, if you ask me, Soraya is more anatomically correct to hit the G-spot.
Lelo Mona Wave Reviews
Reading reviews is a great way to find out whether the product will most likely work for you, or not. Of course, you already know that, since you're reading this.
I collected both positive and negative reviews of Lelo Mona Wave from their official website. This way you'll be able to make a better-informed decision.
The positive experience with Lelo Mona Wave:
I've been a long time user and fan of Lelo products and this latest purchase does not disappoint! With so many settings you get to choose what wave you'd like to ride so to speak. It's perfect to use alone but also spices up time with your partner. Lelo hit it out of the park with this one!

– CowboyMama
She was reluctant to embrace Mona at first but at 72 I have some difficulties and Mona has been fabulous in our play. We now have strictly Mona sessions as well and she loves the wave motion. In our passion, Mona…fits right in, shall we say. I wish we had done this all those years ago.

Bill the Cat
The negative experience with Lelo Mona Wave:
A bit disappointing, but I think it's not necessarily the product but I matter of personal preference. I am much prefer the sensation of "fullness" and the flexibility of the Soraya Wave. I purchased this after owning the Soraya for awhile, due to the Mona having a larger insertable length … It turned out not to be enough to notice however, and compared to the Soraya it just felt unsatisfying. I think in general I prefer the insignia series and would probably recommend this for beginners who prefer g spot stimulation, which I tend not to.

NathalieNoelle
This not my favorite Lelo toy and frankly, i was slightly disappointed at the lack of power in the vibrations for my clitoris. It does make a great secondary for around back though!

– Meli M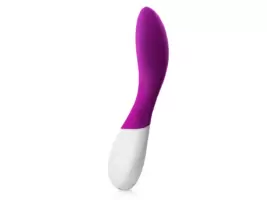 Order Now
The Verdict on Lelo Mona Wave
If you are looking for a sex toy for G-spot stimulation and that only, Mona Wave might be enough. However, if you wish to get some extra sensation for your clit, consider Ina or Soraya series.
However, if it's just the inner stimulations you want, Mona will give some intense come-hither moves and precise stimulation. If I had to pick a wand vibrator from Lelo, 99% I would go for this one.