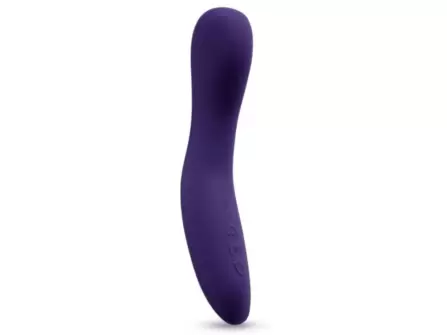 We-Vibe Rave
Overall Rating
4.88 out of 5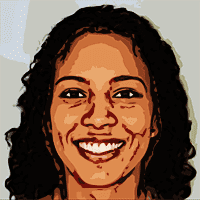 Written by
on , updated on
We-Vibe Rave
The We-Vibe Rave is a unique vibrator that is specifically designed to stimulate the G-spot. The Rave has a curved shaft and a powerful motor that makes it easy to find and stimulate the G-spot. The Rave is also waterproof and has 10 different vibration settings, making it a versatile vibrator that can be used for both solo and couples play.
Rave is a unique vibrator because of its asymmetrical shape. One side of the vibrator is shorter than the other, which allows it to be used in different ways. The shorter side can be used for clitoral stimulation, while the longer side can be used for G-spot stimulation. The asymmetrical shape also makes the We-Vibe Rave easier to hold onto, so you can keep it in place even when things get slippery.
The Benefits Of We-Vibe Rave
Here is a short list to highlight the benefits of We-Vibe Rave and what the toy can do for you: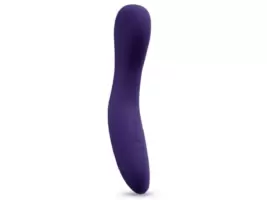 Order Now
Super Ergonomic and G-Spot Focused
The Rave by We-Vibe is a unique vibrator specifically designed to stimulate the G-spot with a twisting motion. The curved shape and soft silicone material are perfect for internal stimulation, and the powerful vibrations will send you into ecstasy.
App-Controled Play
Basically, the toy can be controlled through the We-Connect app, or you can use the button on the tail to switch between vibration patterns. Having the flexibility to control the toy via an app allows your partner to tease and please you from a distance.
Body-Safe Materials
We-Vibe uses only body-safe materials to produce their sex toys. What We-Vibe does is important because it ensures that their customers are only using body-safe materials in their sex toys. This is important because the sex toy market is very unregulated, meaning that a lot of the sex toys on the market contain harmful substances. So, it's important to read the labels before purchasing any toys.
Easy to Use
You can control the toy via an app or with the buttons on its handle. The We-Vibe Rave has only three buttons that are needed to control it. The middle buttons turn the toy on and off as well as switch between vibration patterns. The two other buttons control the intensity of the vibrations. press up and the action will get more intense. Press down and the vibrations will become lighter.
Downsides
Here is the one upsetting thing about the We-Vibe Rave sex toy:
Spalsh Proof
Unfortunately, the We-Vibe Rave will not have you raving all about it in the shower and the bathtub. The toy is not waterproof so it shouldn't be used in water. However, it is still splash-proof, which means that it's okay to wash it under water after you're done with it. This makes the cleaning very easy.
Specifications
Here are the technical characteristics of the We-Vibe Rave :
Color: Purple
Battery: Eco-friendly USB, rechargeable
Run Time: Up to two hours
Charge Time: 90 minutes
Materials: Body-safe silicone exterior
Dimensions: 193 mm x 31 mm
Warranty: Two years
What's Inside The Box?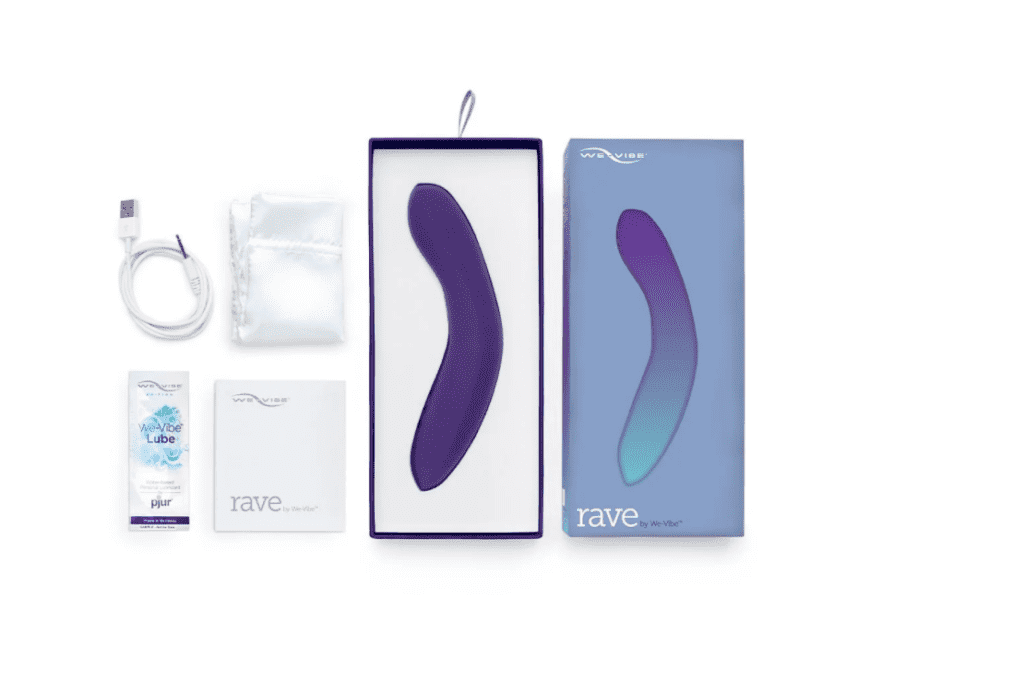 Here is a full list of items that you will find inside the box of We-Vibe Rave:
Rave by We-Vibe™
USB cable
Silky carry pouch for comfy storage and travel
Quick-start user guide
Even though the vagina is self-lubricating, getting a helping hand never hurts. Consider getting some lube to reduce friction or some cooling/heating lube for extra kink.
We-Vibe Rave In Action
The We-Vibe Rave first catches your attention with its unique design and asymmetric shape. The vibrator itself is mid-sized and on a wider side.
It runs for up to 2 hours, so that's enough for several sessions. Since I'm one of those women who have difficulty reaching orgasm during penetrative sex, I'm always curious to find wand vibrators that are capable to do the deed without additional help.
That's what I did with this one. So, I got myself some lube and found a peaceful place. The shape of the vibrator makes it very easy to insert. However, when it comes to controls, I needed to see them for the first few tries to get the vibrator to do what I wanted. Once I got used to them, the control part became very intuitive.
When I inserted the toy, I noticed that the shape does work for me and it feels filling. The We-Vibe Rave is designed to be used with the twisting motion and that motion is where the brilliance lies.
I tried using it vibrations only, vibrations + simple thrusting, and this way it didn't feel special. Seemed similar to any other curved wand vibrator. However, when you slightly twist your wrist with gentle thrusts, that's where the fireworks happen.
The vibrator brilliantly stimulates the G-spot. When you're very turned on, it does a great job even with the engines off. So, if you don't know where the G-spot is, or never experienced a G-spot orgasm, the We-Vibe Rave will find it for you and get you raving. Also, take to the bathtub with you and relax. As great as a toy is, the orgasm happens in the mind. Don't rush, enjoy and ease into it.
Tips For Using Your Sex Toys
Here is a short-list of essential things to know for any sex toy owner. This list is very important for first-time sex toys buyers, so don't skip it!
Start Slow and Get Used to Experiences
The vibrator may take some time to get used to it. While there is no one reason, common ones can be easily identified. Some people might feel awkward using a vibrator for the first time because they are not used to the sensation, while others might feel awkward because they are not used to having an object in that part of their body. There are also some people who feel awkward because they are embarrassed or self-conscious about using a vibrator in front of someone else. Ultimately, it is up to the individual to decide whether or not they feel comfortable using a vibrator. If you are feeling awkward or embarrassed, try to relax and focus on the pleasurable sensations you are experiencing.
Hygiene is a Must!
Cleaning sex toys is important for several reasons. First, it helps to prevent the spread of infection. Second, it helps to keep the toys looking and feeling their best. Third, it helps to extend the life of the toys. Cleaning sex toys is typically done using a mild soap and water solution. It is important to make sure that the soap is not too harsh, as it could damage the material of the toy. It is also important to rinse the toy thoroughly after cleaning it, as any soap residue could cause irritation. Some sex toys are made of materials that are not compatible with soap and water. In these cases, it is important to consult the manufacturer's instructions to determine the best way to clean the toy.
Moisturize and Lubricate
There are a few reasons why you might want to use a lube with a sex toy. First, it can help reduce friction and make the experience more comfortable. Second, it can help keep the toy clean by preventing it from absorbing bodily fluids. Finally, it can make the toy feel more slippery and pleasurable.
We-Vibe Rave Reviews
You already know about my experience with the toy. However, since every person is different, the experiences vary as well. Here are some reviews that come from people who are verified users on the official website for you to better understand what the toy is all about:
The battery lasts so many masturbation sessions. I love waking up and knowing my rave is waiting for me <3

Juli
A little noisy. But not enough to hear outside the room.

Pair with a tango and time to play.

AB
My first thought: They definitely need to change the color. But actually that becames irrelevant after having tried the toy. The Rave's shape is 1000% perfect, the vibration range rules, it can be controlled with an app. This is G-spot stimulation so good that I don't fully understand why 😉

MonkeyBusiness
If you didn't know where your g-spot is before, you'll definitely find out with the Rave! It just has the perfect angle,The first time I used this one vaginally I almost cried, it hits my G-spot perfectly and the silicone is the perfect firmness. One minor critizism: The end where the controls are still vibrate a lot making your hand weird from the vibe.

Cherry28
Alternatives to We-Vibe Rave
We-Vibe Rave is a super exciting vibrator for the G-spot, let's get that right. However, all of us are different, so it never hurts to look at some alternatives, especially if you feel like the toy is not exactly right.
Lelo Mona 2 – the Mona shape from Lelo is a worldwide bestseller. It's a medium-sized strong vibrator that gives you the sensation of fullness, which is exactly what many searches for.
Lelo Elise 2 – if you are looking for a large and strong vibrator to literally fill you up, the Elise 2 by Lelo might be the one for you. However, this large vibrator with much power comes with a cost – a loud motor.
The Verdict on We-Vibe Rave
The We-Vibe Rave is a brilliant sex toy that can make your toes curl. However, you need to use it as the manufacturer intended – with a twisting motion.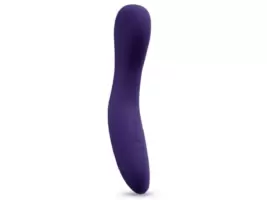 Order Now
Up to two hours of run time, asymmetrical shape, twisting motion, and a fully relaxed body is the recipe to find that G-spot you were looking for.
If you're one of those women who have difficulty reaching orgasm without the stimulation of the clitoris, I highly recommend giving the Rave a chance to please you.