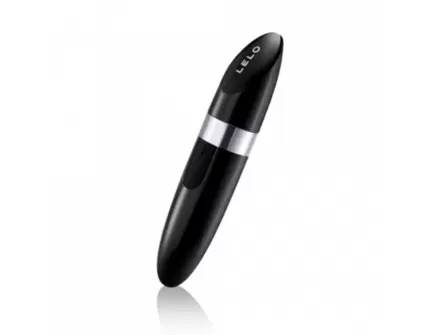 Lelo Mia 2
Overall Rating
4.53 out of 5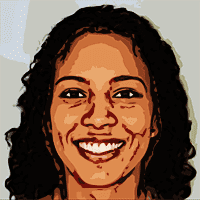 Written by
on , updated on
Lelo Mia 2
Lipstick is not always just lipstick, right? It helps us express our emotions, and show confidence. A woman who chooses to wear red lipstick in the middle of the day screams confidence, right? However, not all lipsticks serve the same purpose. Lelo Mia 2 does look like lipstick but it's definitely not for coloring your lips.
If you ever wondered what a perfectly discreet vibrator looks like – wonder no more and take a look at Lelo Mia 2.
The Benefits Of Lelo Mia 2
Lelo Mia 2 comes with numerous benefits. Some of those benefits are similar to those that you get from other Lelo sex toys. However, some features are completely unique and only come with Lelo Mia 2.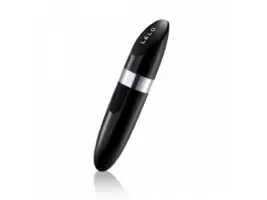 Order Now
6 Vibration Patterns
Lelo Mia has 6 exciting vibration patterns, designed for your pleasure. You can easily start from the slow ones, or go high-intensity – whichever works best for you on that day.
Perfect For The Clitoris
Lelo Mia 2 is exceptional for stimulation of the clitoris. The cap of the toy is cut diagonally, so it has a flat surface that makes the stimulation of the clitoris precise and effortless.
Exceptionally Discreet
If you ever wanted that 99% of people couldn't understand that you own a vibrator even if the toy was in front of them – Lelo Mia 2 is your best choice for that. Wherever you go and whatever you do – the toy looks like lipstick. The only thing I don't particularly appreciate discreetness-wise is the big logo on the cap of the 'lipstick'. I mean, come on, Lelo, what were you thinking?
Body-Safe Materials
Lelo uses only the highest quality materials to produce their sex toys. The materials are hypoallergenic so they won't cause any unexpected irritations or allergies to your skin.
Easy to Use
Using Lelo Mia 2 is super simple. The toy comes with only a two-button interface that you can use to increase and decrease the vibration intensity as well as jump between the vibration patterns.
Perfect For Travel
If you were looking for a perfectly discreet travel companion that won't take up a lot of space and will fit almost everywhere – consider getting the Lelo Mia 2.
Fully Waterproof
Lelo Mia 2 is fully waterproof. this means that you can use the toy in the shower or in a bathtub without the worry that the toy might break. Also, waterproof toys make cleaning them super simple.
Specifications
You already know that Lelo Mia 2 is a very discreet vibrator. However, there's more than just discreetness that you're getting from this toy. Here are the main technical characteristics of Mia 2.
Materials: ABS Plastic / Silicone
Finish: Glossy
Size: 111 x 22 x 22mm / 4.4 x 0.9 x 0.9in.
Weight: 32g / 1.1oz.
Battery: Li-Ion 70mAh 3.7V
Charging: 1hr at 5.0V 100mA
User Time: Up to 1.5hrs
Standby: Up to 90 days
Frequency: 120Hz
Max Noise Level: <50dB
What's Inside The Box?
Once you get your first Lelo toy, it becomes crystal clear why their vibrators are the luxury choice of the sex toy world. Sexy and chic, soft black boxes make you feel like you're getting a fancy designer accessory rather than a sex toy. Here is what you'll be getting when you order Lelo Mia 2: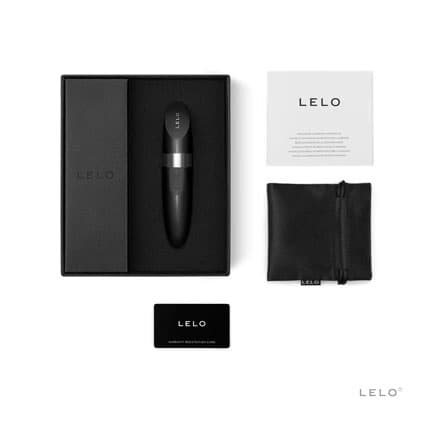 MIA™ 2 massager
Satin Storage Pouch
Warranty Registration Card
Detailed Instruction Manual
If you're planning to use the vibrator for your clit (I'm pretty sure that you are), I recommend you to get some lube. This way you will reduce the friction between the vibrator and your body. As you probably know, a dry object rubbing against dry skin is not very pleasant.
My Experience With Lelo Mia 2
Well, Lelo Mia 2 is not my first vibrator. Not my last either. As a discreet toy, it's pretty good. However, as a toy (in general) it didn't impress me.
The vibrations could be stronger, I am sure of that. So, when it comes to direct clitoris stimulation, Gigi 2 does a better job. Yet the vibrator isn't discreet.
However, if you are just starting your journey with vibrators and have a sensitive clitoris that is very responsive to every tough – Lelo Mia 2 could be the best choice for you.
However, if your clitoris is not THAT responsive, consider looking for some alternatives. I would suggest Nea 2 or several listed below.
Tips For Using Your Sex Toys
These are the three essential rules that I follow with all my sex toys.
Always Use Lube
Just as you use a moisturizer on your face, you should use a moisturizer on your private parts. Especially if you plan to rub something on them. Failure to moisturize can cause skin irritation. If you are wondering why this is the reason. When two dry objects rub against each other, a lot of friction occurs, and friction causes irritation and damage.
Not a Sprint, It's a Marathon
Do not focus on the orgasm, focus on the experience. Many people who buy sex toys often expect to be shocked with an otherworldly orgasm. However, it is better not to have such hopes. Every person is different and their experiences are different. So do not get an idea of how the toys should work before you try them.
Hygiene is a Must!
Clean, clean, and one more time – keep your sex toys clean. Hygiene is an important factor that ensures your sex toys are germs and bacteria-free. If you use dirty sex toys, especially if the toy is designed to go inside you – your body could get infected with a nasty infection that may take months or at least weeks to heal.
Lelo Mia 2 Reviews
When you're buying a product, it's important to know what it's about. That's why reading how people liked it is very useful. This rule applies to everything, from clothes to furniture, sex toys, or electronics.
Here I selected some reviews of Lelo Mia 2 written by real users. All reviews were handpicked from the official Lelo website and each of them highlights either positive, negative, or both sides of the product.
Reviews, highlighting positive aspects of Lelo Mia 2:
The look is cute and works pretty good. I wish the buttons stood out just a touch more so I could find the controls better with out looking.

It's not very powerful, but for it being a cute lipstick vibrator I'm pretty happy with it. Definitely love the discrete size and elegant design.

-Dice
I bought this as a cheaper alternative to a Lelo vibrator I purchased 10 years ago that I can't use anymore (I lost the charging cable for it and I can't find a replacement! But that also goes to show the lasting quality of these products.) The speed and intensity are great, the only thing I don't like about this product is that it seems like the battery dies pretty quickly. However, it recharges at a decent rate and the USB charger is super convenient.

-MV1003
Reviews, highlighting negative aspects of Lelo Mia 2:
It was a very weak vibration and because of the slick hard plastic casing, rather than silicone, it was hard to hold if any lubrication was on your fingers. The control buttons were so low profile they were hard to find while using.

-Rjinsj
I bought this recently after considering it for a while. I decided it was finally time to upgrade from my $8 one-speed, battery-operated vibe and was looking for something small, rechargeable, and with multiple speeds. From what I had read and heard, this was perfect. However, this did not live up to the hype. I have tried it a few times, but it's nowhere near as powerful as my battery-operated one; I barely feel anything. Even though it EATS batteries, I'm sticking with my old one. Disappointed I wasted so much money on this.

-cbaby
Alternatives to Mia 2
While Lelo Mia 2 is a brilliant vibrator in disguise, there's always a chance that you are shopping for something slightly different. Here I listed some alternatives to Lelo Mia 2 that could match your requirements and likes better.
Gigi 2 – it's one of those vibrators that are the smaller size, however, it's a big enough one to stimulate the G-spot. The tip of the vibrator has a flat surface therefore it works very well on the clitoris as well.
Lily 2 – If you want a vibrator with a similar shape but with an added fragrance sensation, consider Lily 2. The vibration strength of both toys is very similar. However, Lily 2 is made of silicone, while Nea 2 is made of ABS. Lily 2 is available in three colors and each color has a different scent ranging from lavender to chocolate.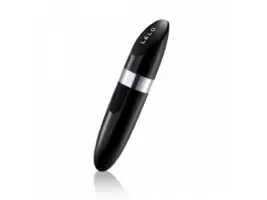 Order Now
The Verdict on Lelo Mia 2
Overall, Lelo Mia 2 is a pretty good vibrator for beginners. So, if you are just getting to know your body and want to discover the sensations of vibrations traveling through your body – consider trying out Lelo Mia 2.
However, if you have experience with vibrators, you may find Lelo Mia 2 a little underwhelming. So, if you're looking for a discreet travel companion – Lily 2 or Noa 2 should be perfect for that.