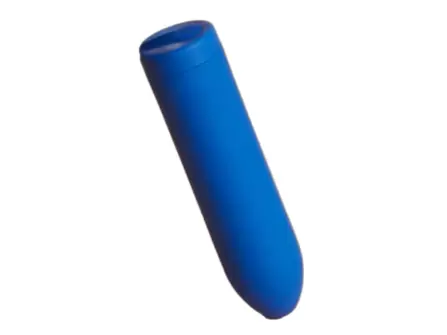 Dame Zee
Overall Rating
3.73 out of 5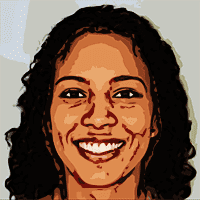 Dame Zee
The Dame Zee is a fun bullet vibrator with three different intensity options. It is also splash-proof and made of body-safe materials. This vibrator is perfect for anyone who wants to dip their toes into the world of sex toys and experiment with different vibrations to find the perfect one for them.
The Benefits Of Dame Zee
Here is a detailed list of all the benefits of Dame Zee.
Classic Shape
Dame Zee is shaped like a bullet. It may not look exactly like one, but the shape is there. Bullet vibrators are very popular worldwide because they're discreet and can be used on any occasion. There is a reason why some shapes never go out of style and that is because they get the job done.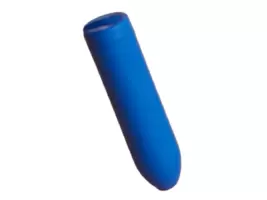 Order Now
3 Intensity Levels
This vibrator has 3 different intensity levels. You may find your favorite setting quickly, or you may enjoy trying something new each day and playing with the specs.
Body-Safe Materials
Dame only produces sex toys made from the highest quality materials, which are 100% hypoallergenic and protect you and your partner from any unexpected skin irritations or allergies.
Easy to Use
The sex toy is just as easy to use as other Dame products. You don't need any expertise or previous knowledge to operate it. The controls are very intuitive, so you just need to try them out to see how the toy works.
Couples-Friendly
The bullet vibrator can also be used as a clitoral stimulator during penetrative sex. That can be very helpful for women who have difficulty reaching orgasm through penetration alone. This way, you and your partner can focus on each other more while the toy does part of the job.
Splash-proof
This vibrator is easy to clean since it's designed to be splash-proof. However, make sure to dry in and don't let it get too much water on it.
Specifications
Here are the technical specs of Dame Zee:
Soft Touch ABS Plastic and Water-Resistant Design
3 Intensity Levels
2.8″ length x 0.7″ diameter
Run time: 1 hrs at highest settings
Charge Time: 1 hr
3 Year Warranty
Micro USB Rechargeable
The toy comes with a three-year warranty, is water-resistant, and is completely body-safe.
What's Inside The Box?
Here is a full list of items that you will be getting with your Dame Zee vibrator:
Zee vibrator
Micro USB charging cable
Storage bag to keep the dust away
Detailed user manual
Consider getting some lube together with your new sex toy, if you don't have any already at home. Lube helps reduce friction and makes the whole experience smoother.
Dame Zee In Action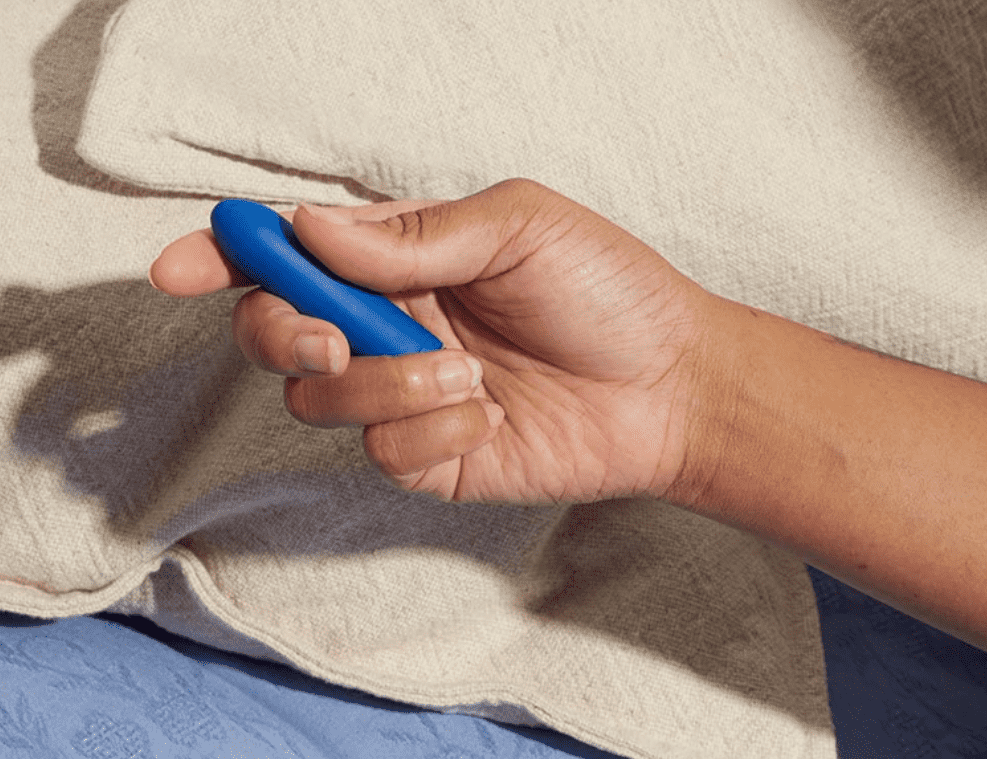 The Dame Zee bullet vibrator is a small, powerful vibrator that can be used for both internal and external stimulation. It has a smooth, silky exterior and a tapered tip that makes it easy to target specific areas.
The vibrator has three speeds, which can be controlled with the push of a button. The lowest setting is a gentle buzz, while the highest setting is intense and will leave you feeling satisfied. The patterns range from a slow pulse to a fast, throbbing vibration, giving you plenty of options to find the perfect one for you.
The Dame Zee is small enough to take with you on the go, and its discreet design means that you can use it without anyone knowing. It's also easy to clean with soap and water.
Overall, the Dame Zee bullet vibrator is a great option for anyone looking for a small, powerful vibrator that can be used for both internal and external stimulation. It's easy to use, easy to clean, and its discreet design makes it perfect for use in any situation.
Tips For Using Your Sex Toys
Important information about sex toys and their maintenance.
Start Slow
There are a few reasons why your vibrator may feel weird. It could be that the batteries are running low, or that the vibrator itself is old and needs to be replaced. If you just bought the vibrator, it could be that it's not a good fit for your body. Lastly, it could be that you're not used to the sensation of vibration and need to get used to it.
Hygiene is a Must!
It is important to clean your sex toys to prevent the spread of bacteria and other organisms that can cause infections. Additionally, cleaning your sex toys will help them last longer.
Lubricate
Lube can help increase the pleasure you feel when using a vibrator on your clit. It can help the vibrator move more smoothly over your skin, and it can also help reduce friction. Friction can cause irritation and even pain, so using lube can help prevent that.
Dame Zee Reviews
I already told you everything about my experience with Dame Zee. However, sex toys are very personal, so everyone's experience is unique. Here I handpicked some Dame Zee reviews, written by verified users. In these reviews, people share both, more positive and rather negative experiences.
Zee was an amazing surprise! Bought it as an on-the-go option but honestly have spent more time with it than the much pricier Eva. The shape really allows you to hit a targeted spot. The only thing that would make this better is a couple more powerful settings. Other than that, this is a great value!

Victoria S.
This was my first vibrator and just like everyone else I thought my hand was doing the trick, but gosh was I WRONG! This small thing has so much power and really does make the biggest difference even during sex! My partner even agreed that it is small and easy to use during sex! I will forever recommend the Zee for any vibrator virgins because it Read more about review stating Wow O Wowreally opens your eyes to the rest of the pleasure items that Dame offers!

Leigh L.
I was really excited to try out Zee, since bullets are my favorite kind. I always have a hard time finding one that lasts, and unfortunately this one didn't have as much power as I was hoping even when charged at 100%., I loved the design and the shipping was so discreet, but it just wasn't right for me. Understandably I couldn't return it for my mRead more about review stating Didn't work for me :(oney back, but they did gift me a coupon for store credit! Thanks for a beautiful product!

Andrea S.
I was surprised at how weak this is. I've had small vibrators that packed a punch, this is not that. It has 3 power settings and even on 'high' it was disappointing. First purchase from this brand, definitely not what I expected for the price.

Morgan S.
Alternatives to Dame Zee
Dame Zee is a discreet bullet-shaped vibrator that could actually pass as a keychain. However, I would never recommend using it like that, it's very unhygienic. Here are some alternatives to consider if Dame Zee is not exactly what you're looking for:
Lelo Lyla 2 – small bullet-shaped vibrator that comes with a remote control option which makes it perfect for couples play.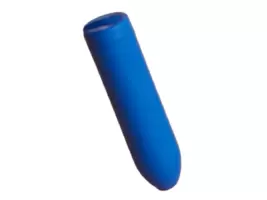 Order Now
Lelo Mia 2 – super discreet small vibrator that looks like a lipstick tube. So, if discreetness is what matters to you the most, consider Lelo Mia 2.
The Verdict on Dame Zee
The Dame Zee bullet vibrator is a small, powerful vibrator that can be used for both internal and external stimulation. It has a smooth, silky exterior and a tapered tip that makes it easy to target specific areas. The Zee bullet vibrator is also splash-proof, making it very simple to clean and maintain.