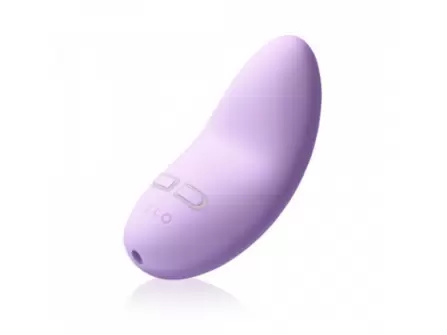 Lelo Lily 2
Overall Rating
4.7 out of 5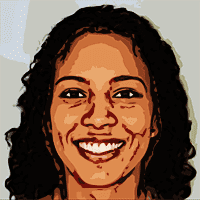 Written by
on , updated on
Lelo Lily 2
Lelo Lily 2 is a very discreet and compact massager for your erogenous zones. It comes in three beautiful shades and could be your new best friend for solo as well as couple's play.
If you're familiar with the first version of Lily, the second edition will surprise you with more intense vibrations and stronger sensations.
So, without any more ado, let's find out what Lelo Lily 2 is all about.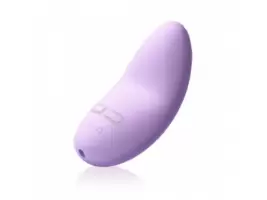 Order Now
The Benefits Of Lelo Lily 2
Lelo Lily 2 is a high-quality sex toy, produced by a top-class manufacturer. It comes with numerous benefits that are common to all Lelo sex toys, as well as those that you will be getting only with this toy.
8 Vibration Patterns
Just like most Lelo vibrators, the Lelo Lily 2 comes with 8 vibration settings. You can choose from ultra-intense uninterrupted vibrations to slow and steady rumbles. Pick what suits your mood best that day and enjoy your custom experience.
Ultra Discreet
If you are looking for a super discreet sex toy – Lelo Lily 2 might be exactly what you need. This small vibrator looks nothing like a sex toy and rather a small remote you can use to control some sort of fancy headphones. So, wherever you go, you can take Lelo Lily 2 with you, just put it in your (travel) bag and use it when you feel like it.
Body-Safe Materials
Lelo uses only the highest-quality materials to produce their sex toys. The Lelo Lily 2 is made from body-safe ABS plastic. This material is non-porous and is among the best choices for producing sex toys. A non-porous material means that it doesn't have micropores on its surface. Porous objects attract and accumulate dirt, dust, and scents. So, that's not the case with Lelo Lily 2.
Easy to Use
As complex and advanced sex toys are today, their interface is usually very simple. This applies to Lelo Lily 2 as well. This sex toy comes with a two-button interface that you can use to reduce or increase the strength of the vibrations or jump between them.
Couple-Friendly
Even though this sex toy is perfect for solo play, it works well with a partner as well. The only thing you need to worry about is finding the right position. From what I experienced – missionary works best since there's no need for anyone to hold the toy and it stays in place pretty well.
Fully Waterproof
Lelo Lily 2 is fully waterproof. This means that you use it in the shower or while taking a bath. You don't need to worry about water causing damage to it.
Specifications
Materials: Body-safe ABS
Finish: Silky soft-touch
Size: 75 x 36 x 25mm / 2.9 x 1.4 x 1 in
Weight: 42g / 1.5 oz.
Battery:Li-Ion 300mAh
Charging: 2 hours
User Time:4 hours
Standby:Up to 90 days
Max. Noise Level: 50dB
What's Inside The Box?
Each time I order something from Lelo, or my significant other decides to gift me a toy (or two), I get very excited. From the toy to its package, Lelo ensures a sleek design and a luxury experience for everyone who gets it. Here is a full list of items that will arrive together with Lelo Lily 2:
LILY™ 2
Charger
Satin Storage Pouch
Warranty Registration Card
Detailed Instruction Manual
Since you'll be using the toy on the clitoris, I would recommend you order some lube. Lube helps reduce the friction between the clitoris and the toy.
My Experience With Lelo Lily 2
If you've read my article about using Lelo Nea 2, this will sound pretty much the same when it comes to solo play.
Lelo Lily 2 is ergonomic and comfortable to use for solo play. it has a good range of vibrations that can work for women with the very sensitive clitoris as well as those who prefer more intense action.
When it comes to couple's play, my experience with this toy was completely different. Since t's made from silicone, it holds very well in place, no matter how sweaty you or your partner are. Yet, just like most toys of such type (that need two objects pressing against them to stay in place), it works best in missionary.
The only thing I didn't like about this toy was the artificial smell. I had the chocolate one. It really felt artificial and annoyed me.
Tips For Using Your Sex Toys
These tips are super important for anyone who owns and uses sex toys. So, make sure to read them!
Lube It Up
Investing in lubricants works in your favor. It's a rewarding investment, why? Well, because the lubricant reduces friction. Friction is the last thing you want during sex. Friction can irritate the skin. We all know how sensitive the skin of our private parts is. Therefore, it is advisable to use a lubricant. Especially when using toys designed for areas of the body that do not lubricate themselves.
Not a Sprint, It's a Marathon
Don't rush to orgasms and enjoy the experience. Don't have expectations about what the sex toy will make you feel like before trying it. When you start imagining how something goes and the experience, in reality, becomes different – people are often disappointed. So, listen to your body and work slowly.
Hygiene is a Must!
I can't stress this enough – hygiene is super important. So, you need to clean your sex toys after each use. Even better, clean them twice, before and after each use. Don't be lazy when t comes to properly cleaning and storing your sex toys. Dirty sex toys can cause various unpleasant infections that won't go away within a day.
Lelo Lily 2 Reviews
You already know about my experience with Lelo Lily 2. However, since each person is different, the experiences differ as well.
Here I selected some positive as well as not-so-positive reviews of Lelo Lily 2 from the official Lelo website. This way you will better know what to expect from the product and won't have unrealistic expectations for it.
Reviews, highlighting positive aspects of Lelo Lily 2
It works great when I use it while being with my partner. It fits very well in between people, but sometimes it is a bit hard to keep hold of and it kind of trembles away from my hand. It works well for its size, but it wouldn't be my preffered toy when I am on my own. It feels like more of a superficial vibration then other toys I have. The smell faded quite quickly, but I didn't really mind. I absolutely love the colour. The shape is very subtle and elegant. So overall: While I would definitly take it on vacation by myself, I feel this toy shines brightest when used in combination with a partner or another toy.

-Fredpretinbed
smaller than i thought it'd be, but makes up for it with all the speeds! phenomenal for solo use. made of hard hard silicon, not bendable or mouldable at all. you can't really use it in couple play like how it's shown in pictures; the angle is too steep so it can't drape over the pubic area while the other person is on top. should have came with lube for how expensive it was.

-winter20
Reviews, highlighting negative aspects of Lelo Lily 2
Very disappointed. This vibrator is so small it is difficult hold on to, has a pointy tip which is not comfortable, and is not scented nor very powerful. Would not recommend for the price I paid. Very disappointed.

-Seerah
I was really excited to receive a new product from memo. Anything I've bought from kelp in years past has always gone above and beyond. This one, not so much. It's awkward to use with a partner (as it states can happen) and it's difficult to maneuver and adjust the speed while using. It also gets pretty warm after using for a bit. I'm just not as satisfied as I should be, I don't think.

-Amichelle
Alternatives to Lily 2
Lily 2 is a compact vibrator that will surely please many women. However, there is a chance that it's not exactly what you are looking for. That's why considering several alternatives makes it easier to make the final decision about what toy to go with.
Nea 2 – it's very similar to Lily 2. However, you don't get the additional scent feature. Also, Nea 2 is made from body-safe ABS plastic and may slip away when you and your partner start sweating. Strength-wise, they're very similar.
Mia 2 – if you want light stimulation and discretion, Lelo Mia 2 could also work as an alternative However, I could only recommend Mia 2 as a first vibrator, it's not too exciting if you already have experience. Also, Lily 2 is also great if you don't have experience!
The Verdict on Lelo Lily 2
Lelo Lily 2 is one of the best discreet vibrators from Lelo. The only thing I didn't particularly enjoy was the artificial smell. I tried the chocolate one. it did smell like artificial choco.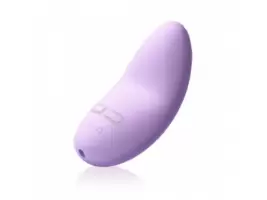 Order Now
However, besides that, it's an excellent toy for using alone or with a partner. Since it's made from silicone, it won't move when placed between you and your partner. Also, it's great for solo play. The toy is ergonomic and comes with a great intensity selection.