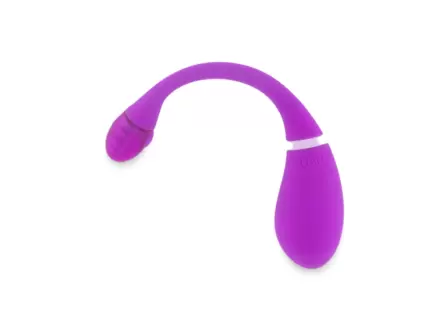 OhMiBod Esca 2
Overall Rating
3.88 out of 5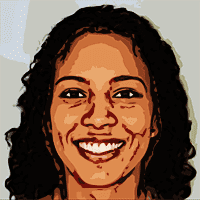 Written by
on , updated on
OhMiBod Esca 2
The OhMiBod Esca 2 G-spot vibrator is a unique and innovative sex toy that can be used to stimulate the G-spot or clitoris. It is made of high-quality materials and is designed to provide intense and pleasurable sensations.

Save 10% Sitewide
Use TECHYSEX code and get 10% off sitewide while the offer lasts.
Use Offer
The OhMiBod Esca 2 G-spot vibrator is a wearable vibrator that is designed to be worn whenever you like and wherever you are. It is made of silicone and is body-safe.
The Benefits Of OhMiBod Esca 2
Here is a short list that contains the main benefits of choosing the OhMiBod Esca 2 vibrator.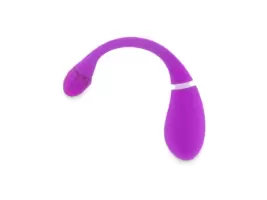 Order Now
G-Spot Centric
This sex toy is all about the G-spot. That's why, if you're one of those women who have difficulty experiencing orgasms solely through penetrative sex, you should consider giving OhMiBod Esca 2 a chance. The head of the toy presses firmly against the G-spot and focuses solely on it. If penetration is not what gets your toes curling – vibrations might just do it right.
Powered by Kiiroo
Kiiroo is a well-known manufacturer of sex toys. While they're better known in the male sex toys world, their technology is super versatile. The OhMiBod Esca 2 is powered by Kiiroo technology which means that it's actually a smart and responsive sex toy that can be controlled via Bluetooth and even synced with virtual content online to spice up your experiences.
App-Controled Play
Since the sex toy is powered by Kiiroo, it can be controlled via a special app. The app has a lot of functionality that allows you to control the toy yourself or give control to your partner who can be anywhere in the world. As long as you both have an internet connection – you can share the experience together. Not only that, you can use it for fully solo experiences. The toy is video-responsive and gives you real lifelike experiences when you pair it with certain video content libraries. Especially if you add some VR goggles.
Body-Safe Materials
OhMiBod Esca 2 sex toy is made from body-safe materials. Even though we're in the 21st century, the sex toy market is wildly unregulated, therefore you have to take extra precautions. OhMiBod uses only body-safe materials that won't cause you and/or your partner any unexpected skin allergies or irritations.
Easy to Use
This sex toy is controlled by an app that is user-friendly and makes navigating the toy even during intense times super easy. However, because the toy has only a few vibration intensities, you won't need to make many adjustments in the first place.
Couple-Friendly
This sex toy is compatible with couples who are in a long-distance as well as in a close-distance relationship. Since it's controllable via Bluetooth and a special app – it can be controlled from anywhere in the world. As long as both participants have internet, of course.
The Downsides Of OhMiBod Esca 2
While OhMiBod Esca 2 is a good sex toy – there are things about it that could be better.
Not Waterproof
Unfortunately, the sex toy is not waterproof. So, you won't be able to bring it to the bathtub or please yourself in the shower.
Few Power Options
The Esca 2 has only two vibration intensities: full-power and half-power. So if you're one of those people who enjoy switching between the vibrations and exploring a lot, it could be a deal-breaker for you. However, from what I can say – those two options are enough to do a pretty good job.
Poor Bluetooth Connectivity
The device works when your phone is nearby, however, if the range is at least a bit further, it somehow loses connection. That's very upsetting.
Specifications
Here are the technical details of OhMiBod Esca 2:
Materials: Body-Safe Silicone, ABS
Size: 7.3" length, 1.3" diameter (185.4mm length, 33.1mm diameter)
Weight: 1.9 oz. (56g)
Battery: Lithium-ion, 3.7V with 220mAH
Charging: 1.5 hours
User time: Up to 3 hours
Wireless Specifications: Bluetooth Version 4.1 BLE
As you can see, the materials are body-safe and you can enjoy the toy for up to 3 hours (plenty of time for multiple orgasms). Enjoy.
What's Inside The Box?
Here is a full list of items that you will be getting together with your newly ordered OhMiBod® Esca2:
OhMiBod® Esca2™ Powered by KIIROO®
USB Charging cable
Authenticity Card
Quick Setup Manual
Satin Privacy Pouch
Instruction Manual in English, French, Spanish, German, Italian, Chinese, Japanese, Russian
The only thing you need extra is lube. If you don't have any at home, consider getting some with cooling or heating effect. If it is something that works for you, the sensations can be mind-blowing.
OhMiBod Esca 2 In Action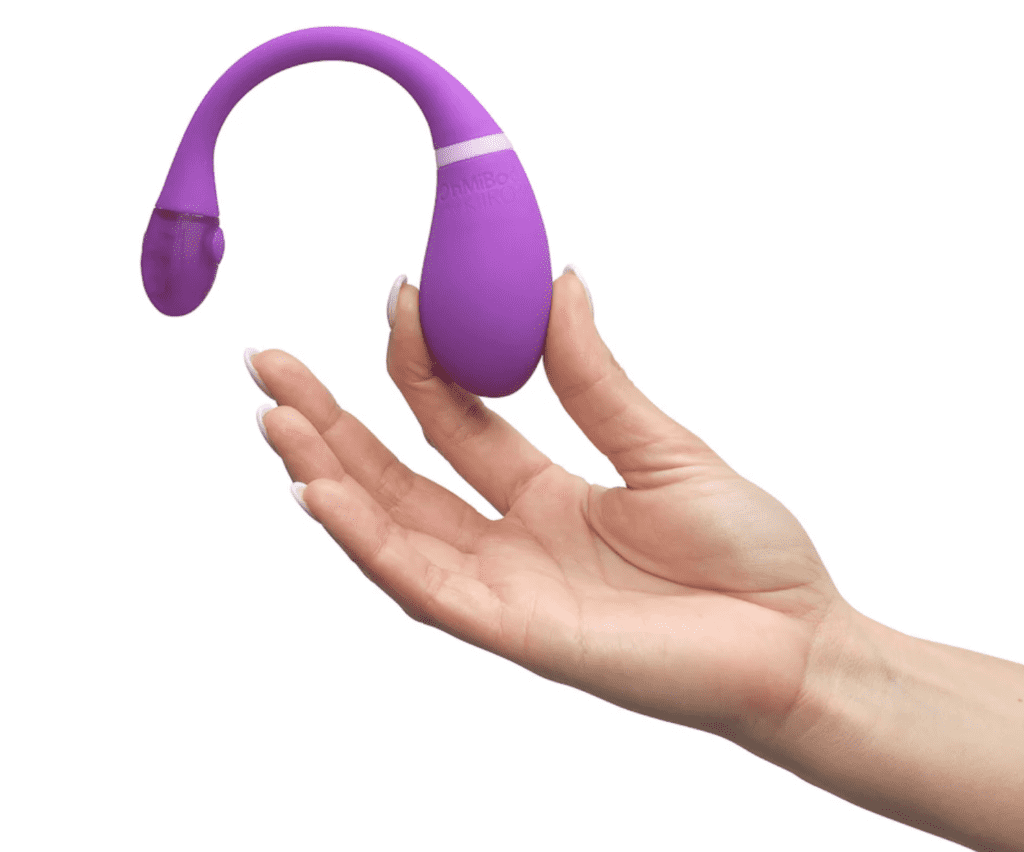 When I got my hands on the Esca 2, I expected a similar toy to the We-Vibe Jive. If you are looking for this type of toy, make sure to check the alternative as well.
The Esca 2 is easy to insert and is pretty comfortable to wear. It's good to exercise your Kegels and get a little fun out of it as well.
While the vibrations are not super strong, they're pretty distracting. Compared to the We Vibe-Jive that I mentioned before, this toy is not as strong and not as distracting. While Jive managed to give me an orgasm, Esca 2 didn't even come close.
So for teasing and pleasing – yes, orgasms- not really. Unless your G-spot is on the sensitive side.
When it comes to the app, it works very well with Android and not so well with iPhone. Yet, usually, that's the case with most apps. Somehow they turn out to be better suited for Android-powered phones.
Tips For Using Your Sex Toys
If you're a first-time sex toy user, here are some tips to help you get started.
Start Slow and Get Used to Experiences
Some women simply feel uncomfortable about using a sex toy in their vagina because they are not used to it. That's perfectly normal. So, give yourself time and ease into the experience. Let your body give in to the vibes. That's where fireworks happen.
Hygiene is a Must!
If you don't wash your sex toys, they can become a breeding ground for bacteria. This can lead to infection, so it's important to keep them clean.
Moisturize and Lubricate
Lube is important for vibrators because it can help reduce friction and make the experience more pleasurable. It can also help to reduce any potential irritation that may occur from using the vibrator.
OhMiBod Esca 2 Reviews
Reading reviews helps you better understand what to expect to form a product and whether it will actually work for you. Here are some reviews I collected from verified Amazon users. This will help you better understand what people liked and didn't like about the product.
Often you look at a product that was close to what it needed to be and you wonder… what were they possibly thinking?
Such is the tale of the OhMiBod Esca 2. Nearly there… but not quite.

— Pros —
– Strong vibrations on the internal end
– Quality materials

— Cons —
– They advertise this for occasional surreptitious public play… but put a huge blinking glowing light on the outward facing end of it. WHAT?!?!?!
– They put a great vibrator inside, but on the external end nestled in just the right spot… nope. And don't think it will vibrate enough from the other end, because it won't.
– It is not nearly as quiet as you'll want it to be
– It is far too easy to lose a bluetooth connection with a device buried under clothing, which this will likely be. This is most likely why so many people complain of connection issues. There is no way a bluetooth signal is going to stay connected through clothing and across a crowded bar/club filled with people and electronic signals from their phones.
– The device should have been designed to keep the current pattern upon disconnect, and then auto-re-connect when possible. Instead it stops dead-cold, ruining whatever you were getting out of it.

Who knows… maybe the Esca 3 will be the device of our dreams?

– Deep Thought, Amazon
It doesn't really work as you would imagine it to, sadly. It works only at close range with the mobile device, and the Bluetooth cuts off if you're walking around, or even moving to the other end of the bed. The OhMiBod app helps slightly – if you keep your own mobile device close by your body (as in, in a jeans pocket…) and your partner controls the Esca by communicating from their phone, to your phone, to the Esca… then it works. This also works when you're miles apart, providing you're connected to wifi/4G.

The app sometimes disconnects too, though. And to have to do this when you're at home too? What a faff! I'd just like the Bluetooth to do the job at that range. Still, it's great for kegels and manual play. Has plenty of modes. Not so great for remote play, the constant disconnecting makes me throw it across the room. Oh and it took ages to get the light to turn off, but follow the instructions and you'll get it. Makes me wonder why the light is even there.

T M, Amazon
Great vibe and better than lush because it doesn't cut out and has more control on the outside of toy but I don't like the fact that I can't turn off the light. It's like a giant beacon on my genitalia. The light is permanently on when in use. I can use my lush out on a naughty date because it has no light (but control is on inside) but I can't use this toy on a naughty date because the light is Way too obvious and visible through clothing so it would give the game away and not be very discreet. That's a shame because if there was control over the light it would be 100% best adult toy for women

Aisha, Amazon
Alternatives to OhMiBod Esca 2
If you feel like The OhMiBod Esca 2 is not the perfect toy for you, let me suggest several alternatives:
We-Vibe Jive – If I had to choose between the two, I would go for the Jive. It has a better money/value ratio and is overall a better-executed toy shape and functionality wise.
We-Vibe Bloom – if you are looking for a device to make your Kegels more fun, the Bloom could be the right choice for you. It comes with 3 different weights therefore, you can progress your exercises and strengthen your pelvic muscle even more without needing to buy additional devices.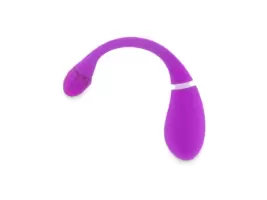 Order Now
The Verdict on OhMiBod Esca 2
Overall, it's a decent sex toy, yet there's nothing mind-blowing or special about it. It's fun, good for Kegels but not orgasmic. The vibrations are decent, nothing overwhelming.
I would definitely recommend looking into alternatives to the toy, this would be the We-Vibe Jive. Or if you are more about the Kegels, the We-Vibe Bloom is an excellent way to strengthen your pelvic muscles and get a little vibrating reward once you're done.