77 Best Adult Sex Toys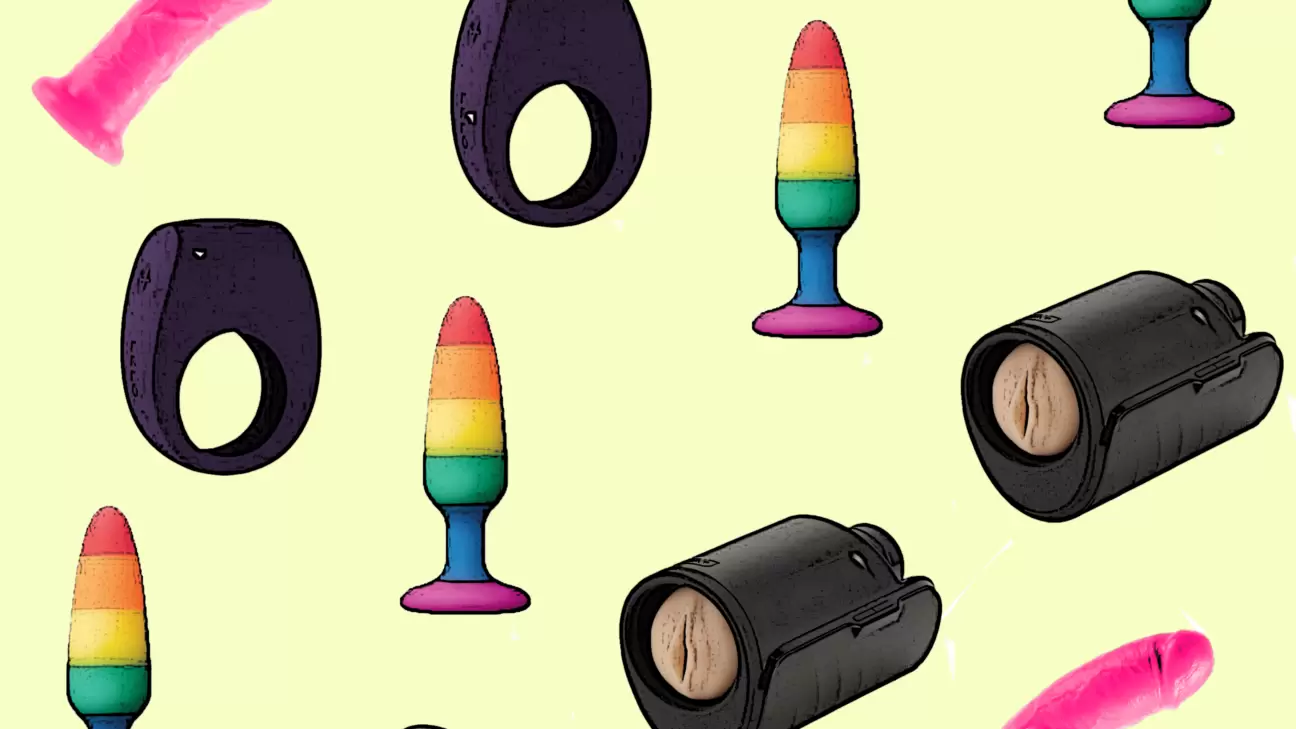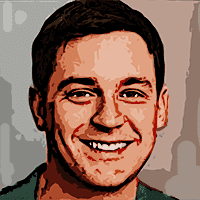 Written by
on , updated on
Discover 77 of the best adult sex toys, designed to seriously spice up the sex life: solo and in a couple. Find out what the adult sex toy market has to offer you in 2022.
If you have a particular toy in mind, click on the links below to jump on the page and find those sex toys. Other than that, look around to discover what you'd like to see joining your sex life
Best adult sex toys for clit and vagina:
Best adult toys for the penis:
Anal adult sex toys:
Adult Sex Toys For Clit and Vagina
Here you will find the most popular adult sex toys for clitoris and vagina stimulation. Everything from wand vibrators to best rabbit vibrators, designed for dual stimulation and pleasure.
Best Wand Vibrators
Wand vibrators are the ultimate classic choice when it comes to adult sex toys. Made from quality materials and with powerful vibrations, the wands listed below can only be called the best ones.
#1 Stronic Drei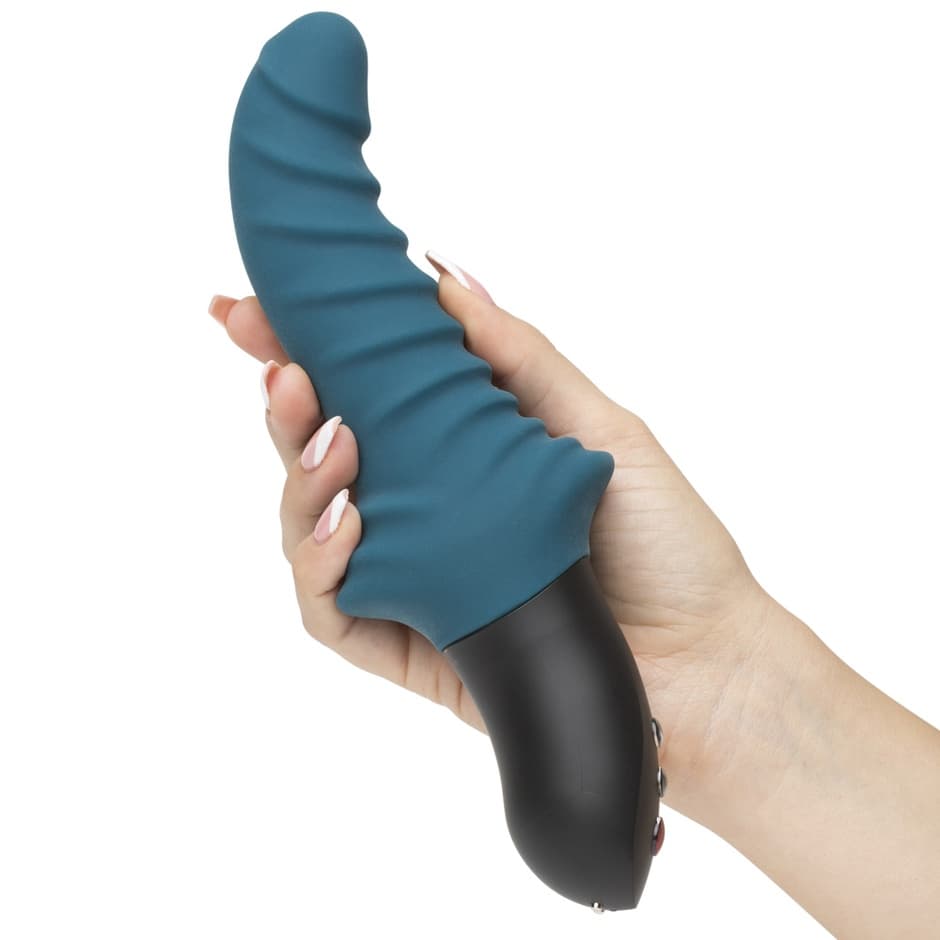 This vibrator is one of the best adult toys for women that I have encountered. Its shape is ideal to stimulate the G-spot and instead of vibrating, this sex toy thrusts. With 10 different settings, I'm pretty sure that this toy will make you scream with pleasure.
#2 Opal Vibrating Glass Wand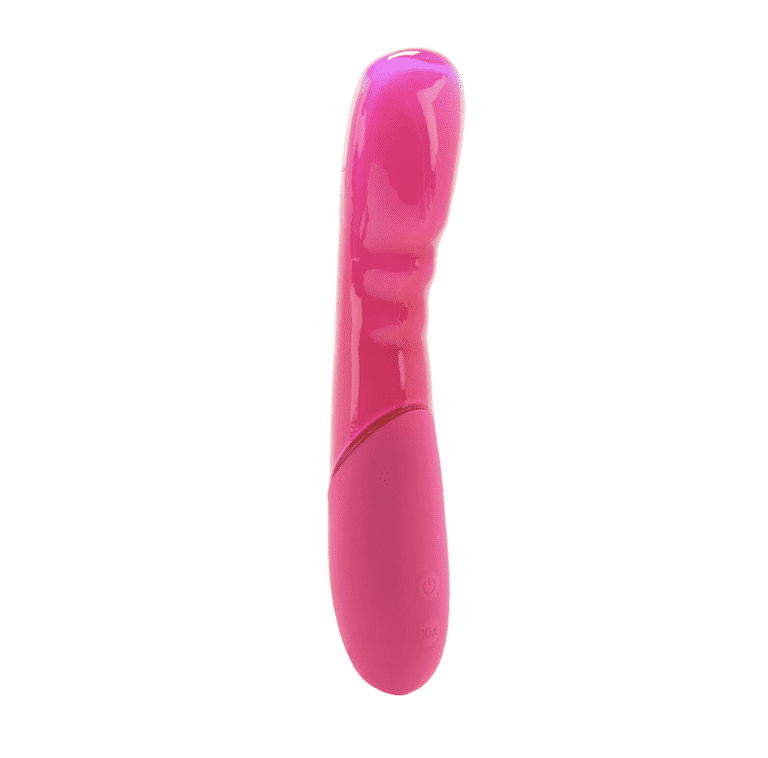 Fully waterproof, this glass wand vibrator comes with 10 different vibration patterns. If you enjoy sex toys that are super easy to clean, glass toys are exactly that. Also, glass is super responsive to temperature to you can easily heat up or cool down the whole experience.
#3 Pixie Wand Massager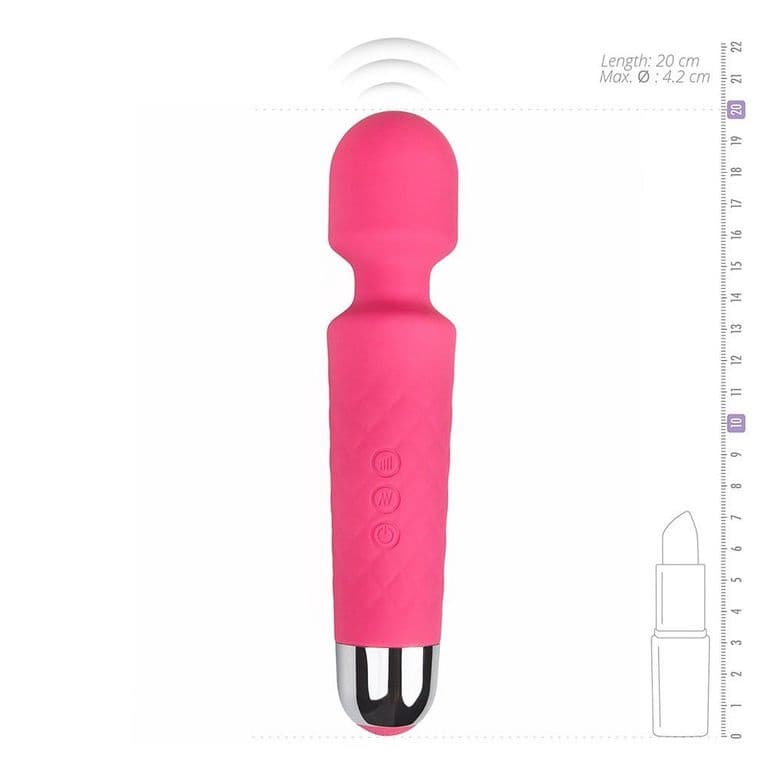 With its gorgeous design and compact size, this vibrator is much liked by women all around the world. So, if you enjoy wands and haven't tried this one – it's indeed pretty magical.
#4 Le Wand Petite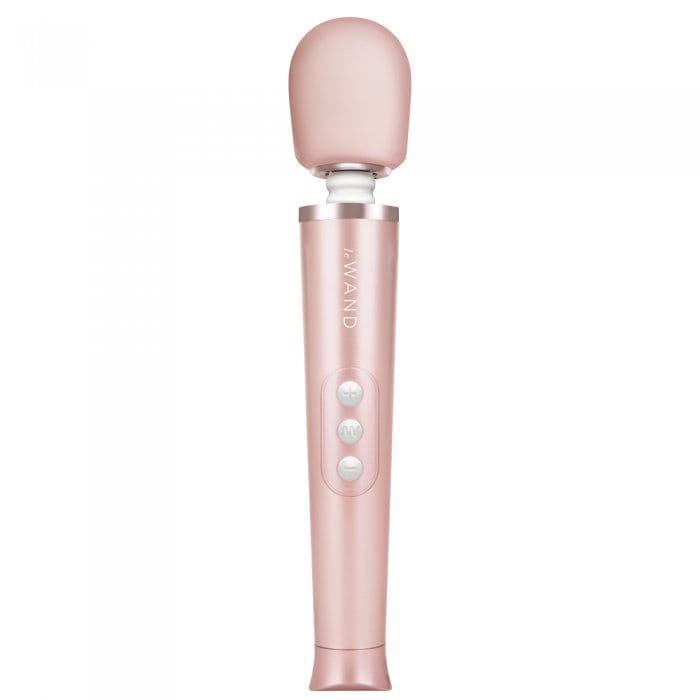 With a silky smooth and soft silicone head, this wand vibrator is great for the clitoris as well as vagina stimulation. This vibrator is a compact version of Le Wand which makes it travel-friendly. However, if you want a bigger wand, check out the original version as well.
#5 Symphony Wand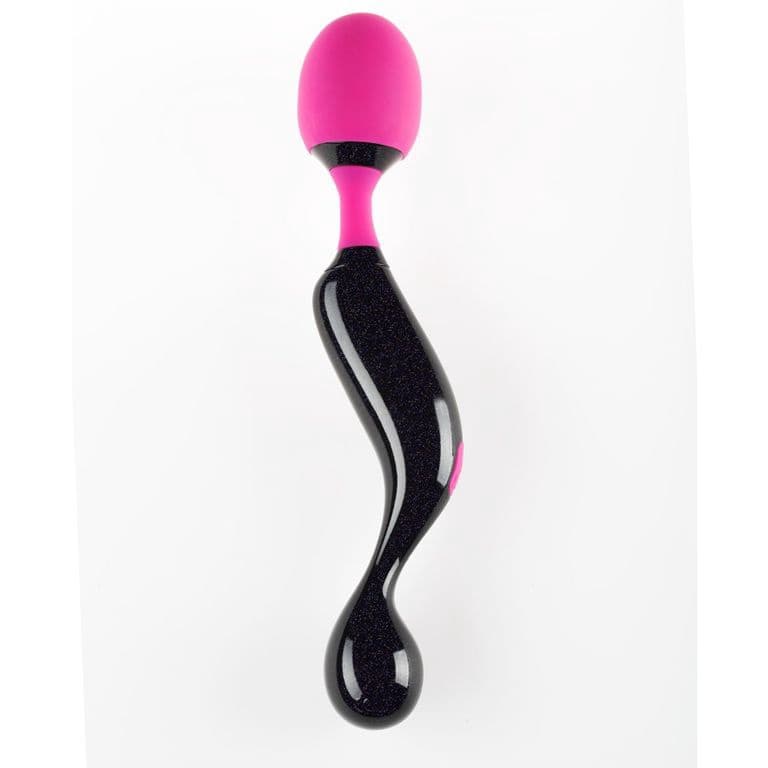 Smaller than your regular wand vibrator, Symphony Wand is a great choice for traveling. It comes with a super comfy handle that won't give your wrist cramps after 5 minutes of usage.
#6 Rechargeable Magic Wand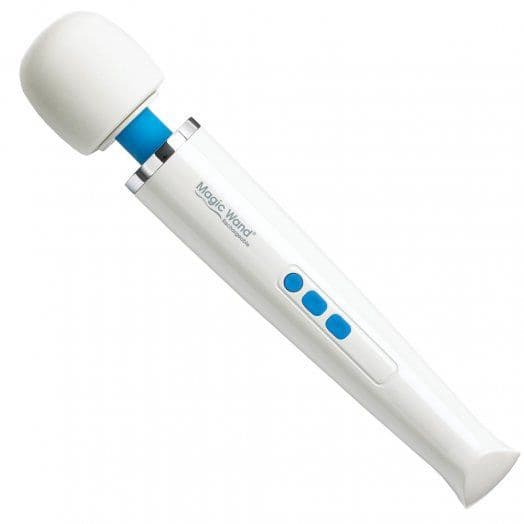 For nearly 50 years Magic Want has been the best-selling adult sex toy among women. However, now you can get the same level of pleasure without the need for plugging the vibrator into a socket. Fully rechargeable and with additional heads for better clitoris stimulation I'm pretty sure that this baby will be a best seller for 50 years more.
#7 Lelo Liv 2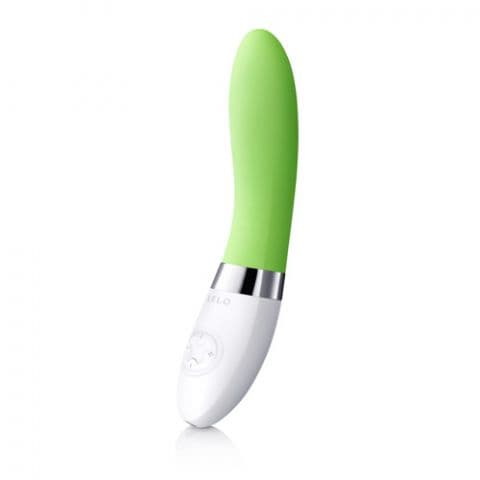 Liv 2 is super silent, so it's perfect to use even if someone else is in the house, who shouldn't know about your personal time. Bringing green color makes it unique and eye-catching, so if you don't hide it, it's not the noise that can get you caught.
Best Compact Vibrators
In this section, you will find the best compact vibrators currently available at the market. Compact adult sex toys are ideal for those who don't want or don't have a lot of storage space to dedicate to sex toys.
#8 Inya Blossom Vibrator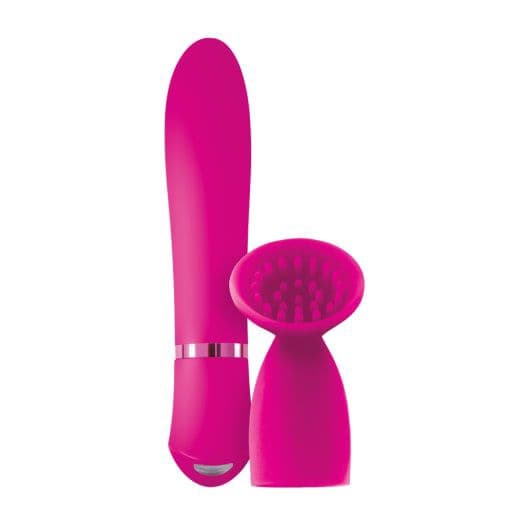 This compact vibrator is super easy to use. With only one button you will be able to change the vibration patterns and choose the perfect intensity. Also, it comes with an additional silicone head for extra sensations. This vibrator is fully waterproof and runs on batteries.
#9 Lelo Mia 2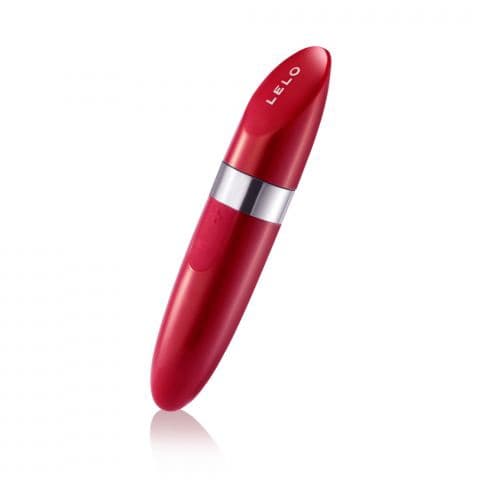 As always, you can expect nothing less than luxury from Lelo. This compact vibrator comes with a discreet design that looks more like a piece of cosmetics rather than a sex toy. Mia 2 comes with six different vibrations patterns and is fully rechargeable via USB.
#10 Layon 2 Dark Desire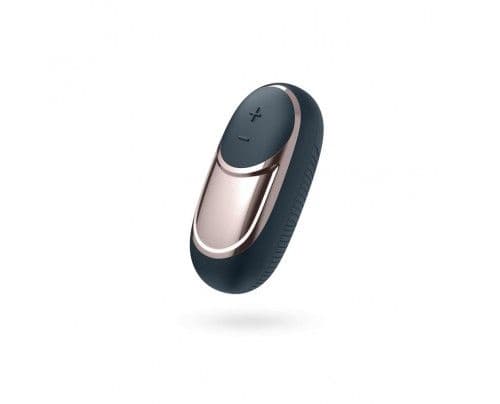 Another great option for those who are looking for a discreet vibrator. However, don't let the looks fool you. It's not your random music player remote control, it's a powerful compact vibrator that comes with 15 different vibration patterns.
#11 Lelo Hula Beads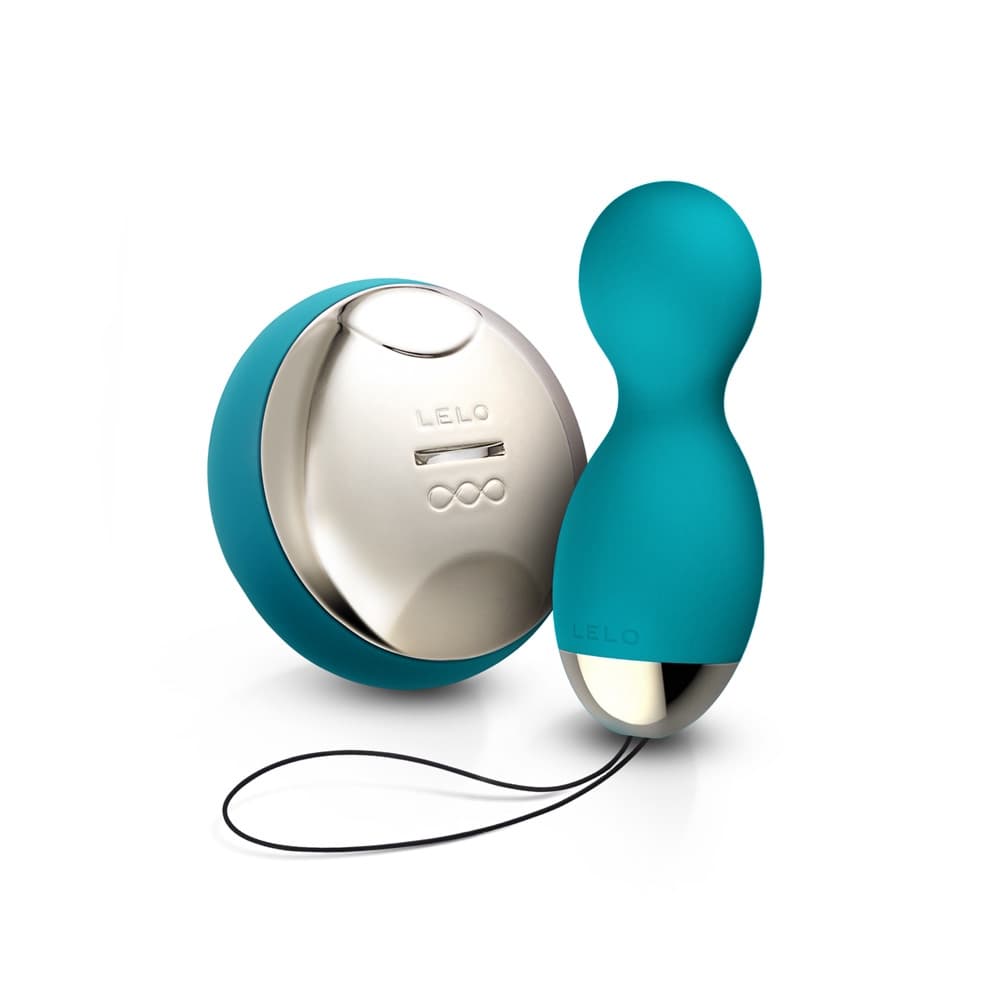 Ben Wa balls are super popular worldwide. However, there are not your simple Ben Wa Balls. Lelo took a step further and added rotations and vibrations to these balls. Fully controlled with a remote control device, these balls can pleasure you wherever and whenever.
#12 Tenga Iroha Lipstick Vibe Vibrator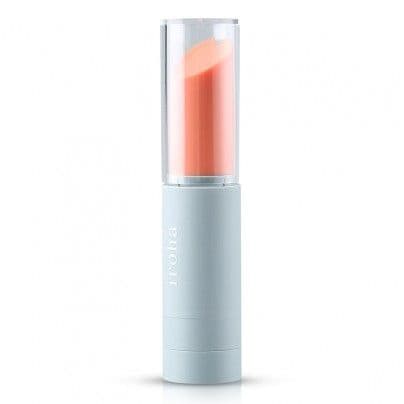 Even though it looks like a lipstick, Tenga Iroha is a powerful, compact, and discreet sex toy. Made from smooth silicone, this vibrator features an ergonomic shape, designed to help you easily reach your most sensitive spots.
Best Bullet Vibrators
Small and compact, these adult sex toys are perfect for those who don't want sex toys to occupy a lot of space and prefer them to be discreet. Despite their size, they're usually very powerful, so, there's no wonder why bullet vibrators are among the best-selling sex toys around the world.
#13 Glow Up Rechargeable Bullet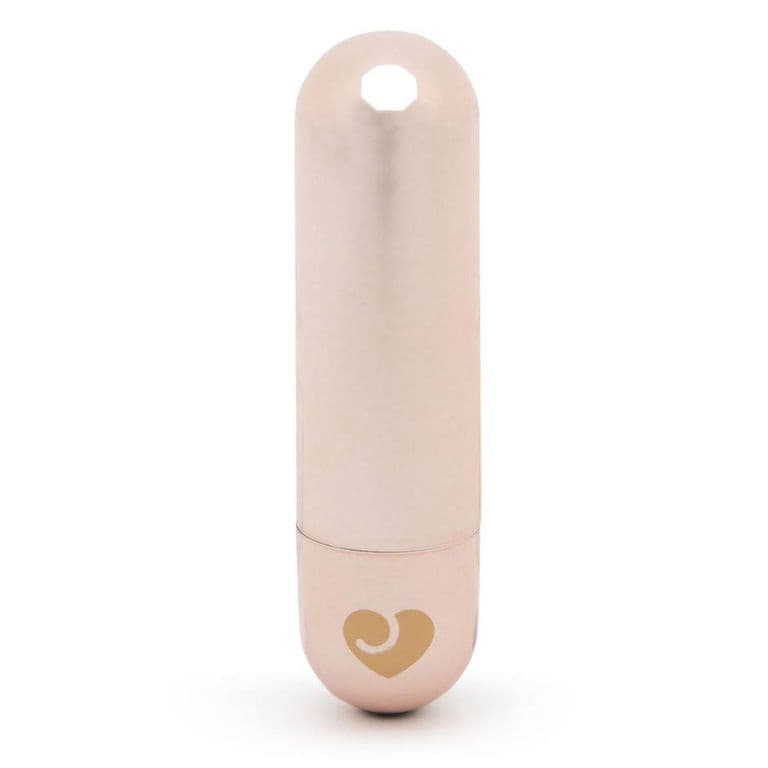 Three speeds and seven vibration patterns. Luxurious and compact design. Waterproof, rechargeable and the price doesn't bite. This Lovehoney bullet vibrator will truly match the needs of most ladies out there.
#14 Kip Lipstick Vibrator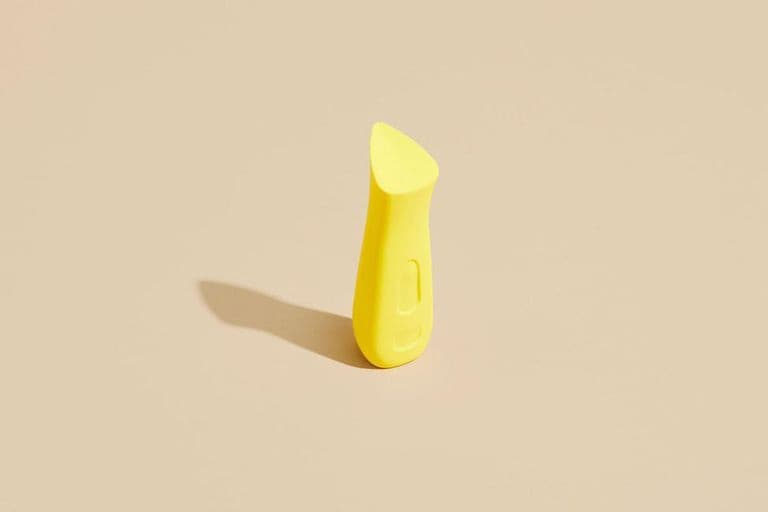 The shape of this compact vibrator is perfect for those, who are looking for a bullet vibrator that gives you full control over clitoral stimulation. Its special shape makes the clit accessible at various angles and five vibration patterns along with five speeds will help you discover your perfect rhythm. Also, it's made from silicone, is fully rechargeable and waterproof.
#15 Bougie Bullet Vibrator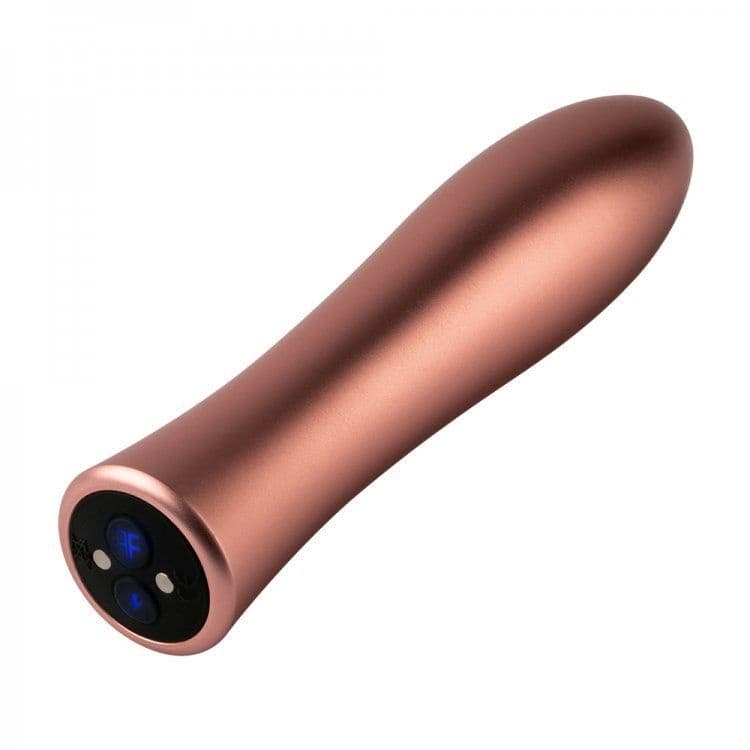 Since it looks like a luxurious lipstick, it's perfect for those who are looking for discreet adult sex toys. The vibrator is completely waterproof and has 20 different vibration patterns and a memory function. Bonus: this amazing vibrator also comes with a power boost button – can you handle it?
#16 Je Joue – Internal Bullet Vibe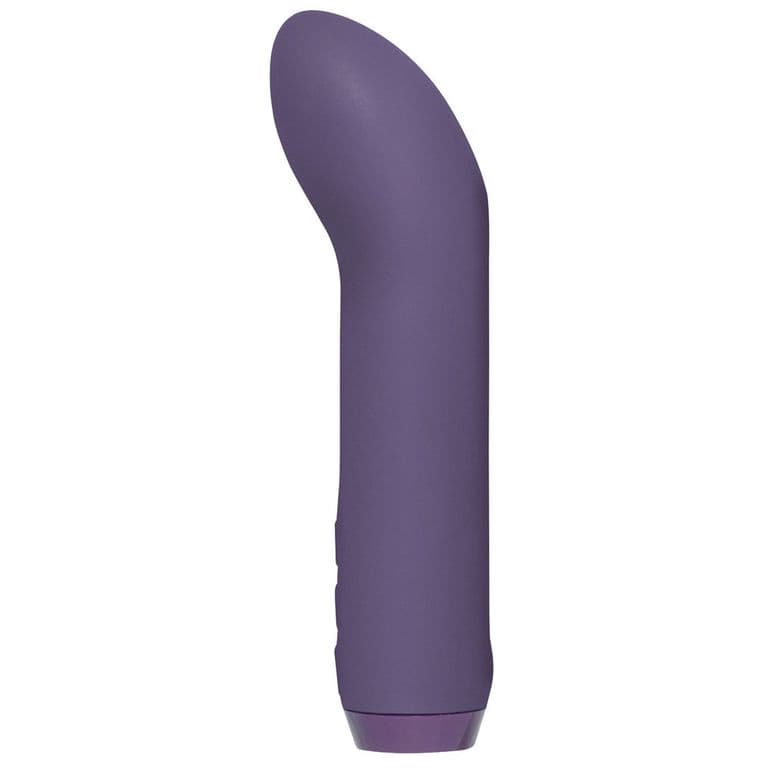 Je Joue's Internal Bullet Vibe is moderately priced and comes with a super-compact design. However, don't let the size fool you – it's super strong and will satisfy the needs of nearly any woman due to its diverse vibration patterns. Also, it's fully rechargeable, so there's no need to worry about batteries!
#17 Dream Bullet Vibrator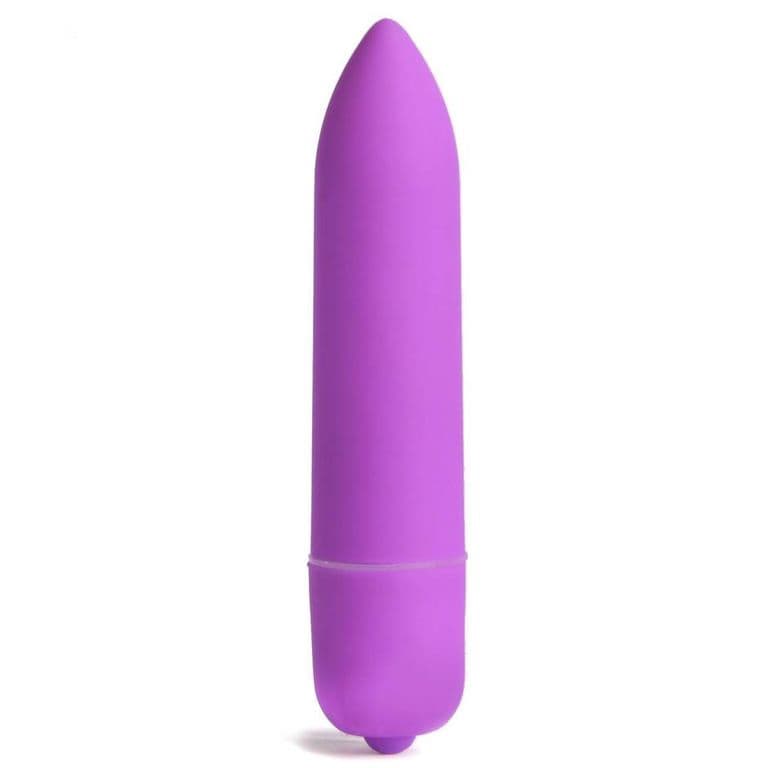 This bullet vibrator is perfect for those who want compact adult sex toys and don't want to spend a fortune on them. This compact vibrator has seven vibration patterns and three different speeds. So, it's great for any occasion.
#18 We-Vibe Tango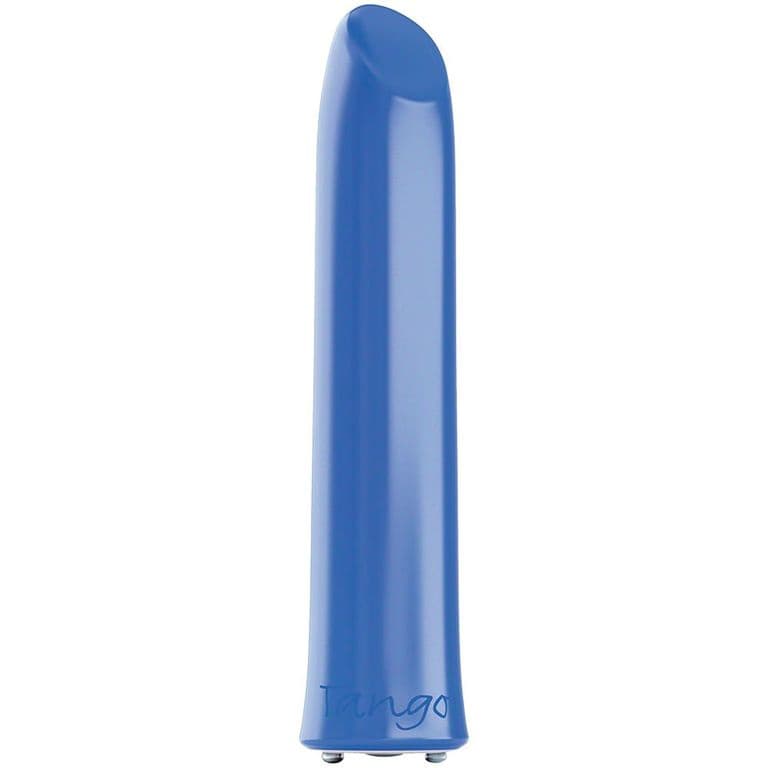 Small and luxurious, the We-Vibe Tango is perfect for those, who don't want to make a big fuss about sex toys. As you can see, it looks super discreet and can be used to stimulate the clitoris or your vulva. Classy and sophisticated.
Best Clitor Stimulators
Some women like sucking on their clits, some prefer vibrations. Here you will find only the best-selling vibrating clitoral stimulators.
#19 Romp Free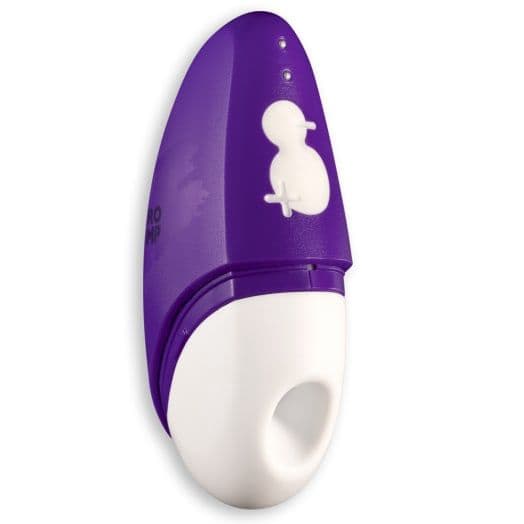 Waterproof, rechargeable, and super intense. Ten exciting modes for you to discover and hundreds of orgasms to feel.
#20 Starsi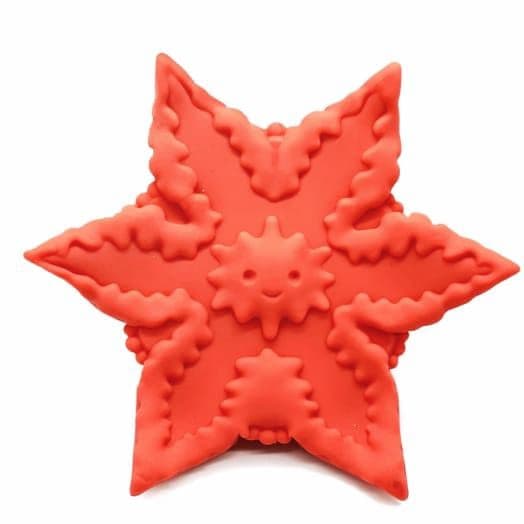 If you're looking for a discreet vibrator for your clit – take a look at this beautiful star. Silicone and waterproof. Also, there's a reason behind the star shape. Each point offers a different vibration intensity. So, you will have a lot to explore.
#21 Pyxis Finger Massager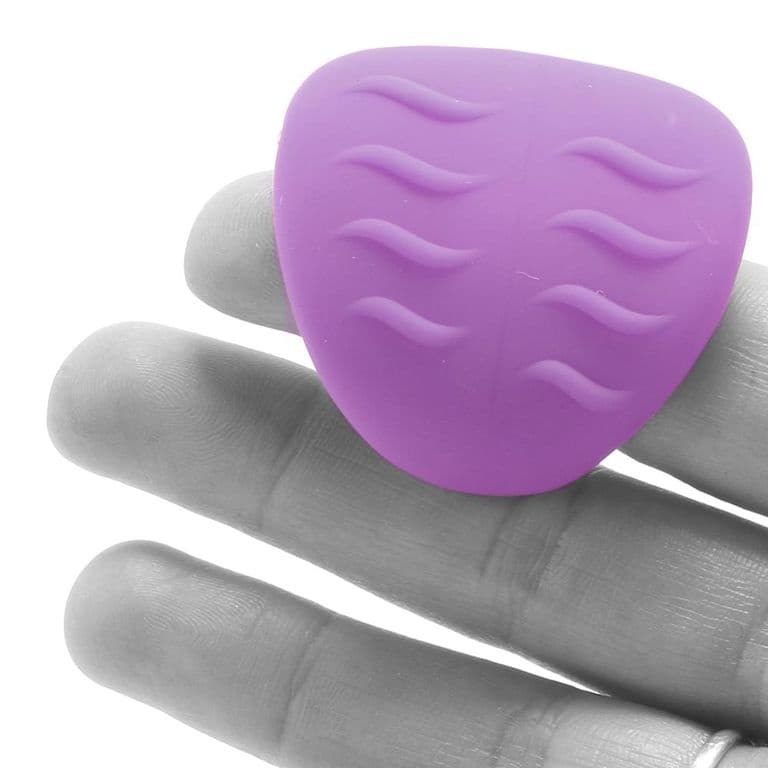 Five different patterns of vibrations. Ergonomic shape, rechargeable, and fully waterproof. It's a great addition to penetrative sex as well as solo experiences.
#22 We-Vibe Moxie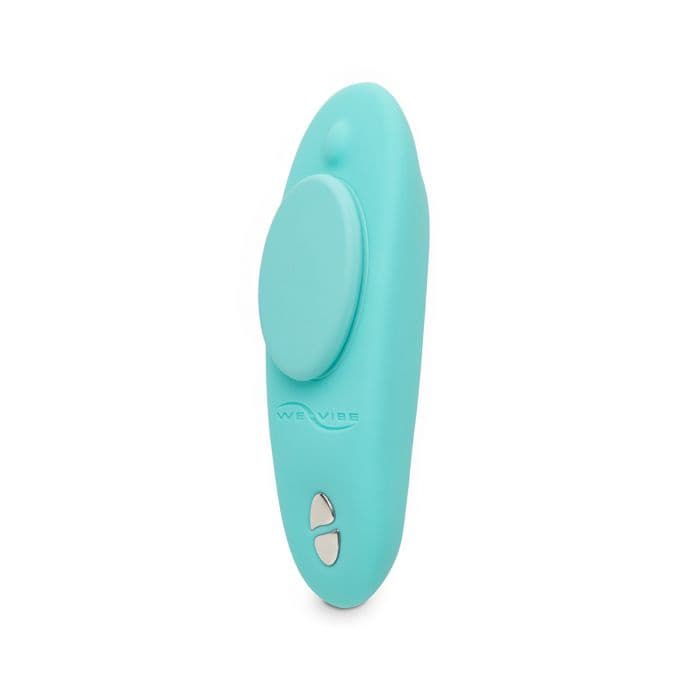 If you're looking for something to wear in public inside your panties – check out what Moxie can offer you. Secure it with magnets on your panties and have some secret fun.
#23 We-Vibe Touch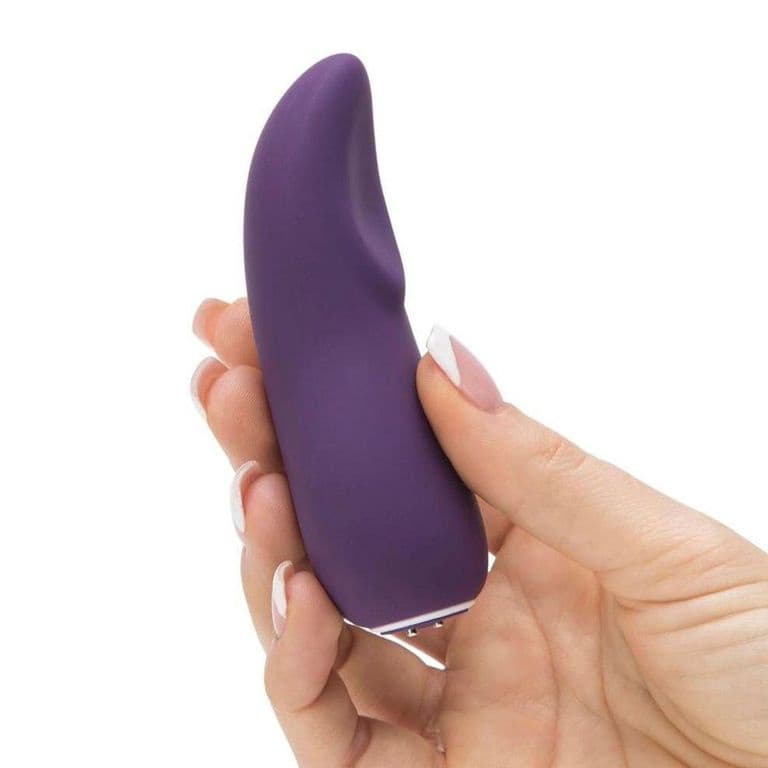 Designed to perfectly fit your palm. Perfect for solo fun as well as slim enough to become a part of your penetrative sex routine. Overall, it's one of the best couples' vibrators.
#24 Eva ii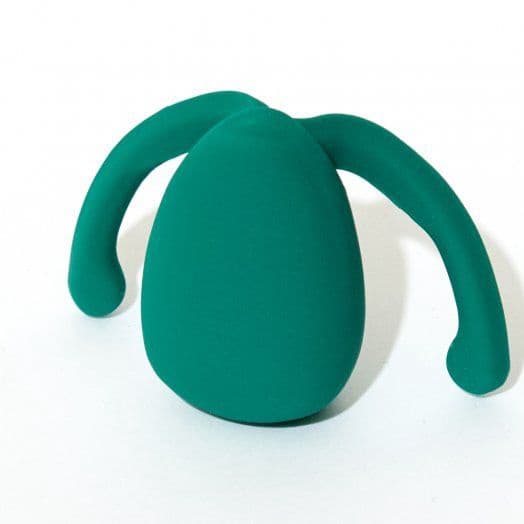 Eva ii is a great choice for those who want a hands-free clitoris stimulation without the need for strapping on the sex toy or tuck it into underwear. You can use this clit stimulator handles under your labia and put the motor on your clit. The clit vibrator is rechargeable via USB, fully waterproof, and super exciting.
#25 Je Joue Mimi Soft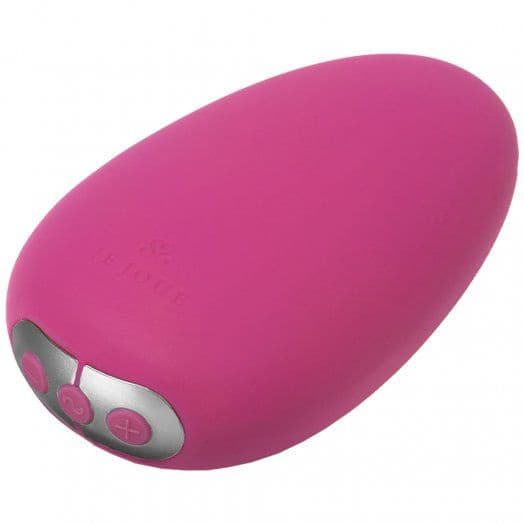 Super comfortable to hold in your hand, Je Joue Mimi makes it super easy to control the angle. With five vibrations patterns and speeds, you can customize this sex toy to your needs. Super soft, quickly charging – gentle and intense vibrator for you.
#26 Lelo Ora 3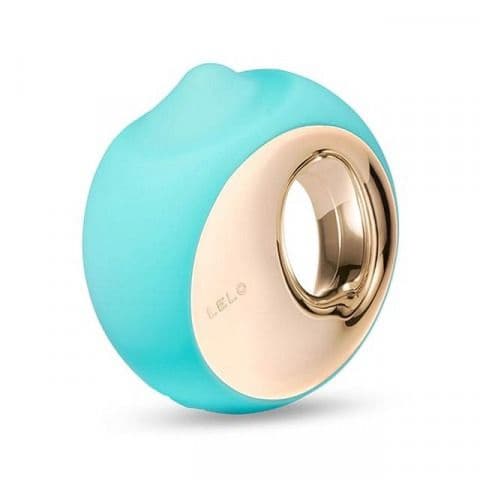 Even though this clitoris stimulator looks more like a doughnut than a prostate stimulator, don't let looks fool you. Numerous patterns and vibration intensities can make you seriously scream from pleasure. Enjoy!
Best Dildos
Some women enjoy vibrators while others enjoy vibration-free toys. Below you will find the best high-quality dildos currently available at the sex toy market.
#27 Rippler Mini Silicone Dildo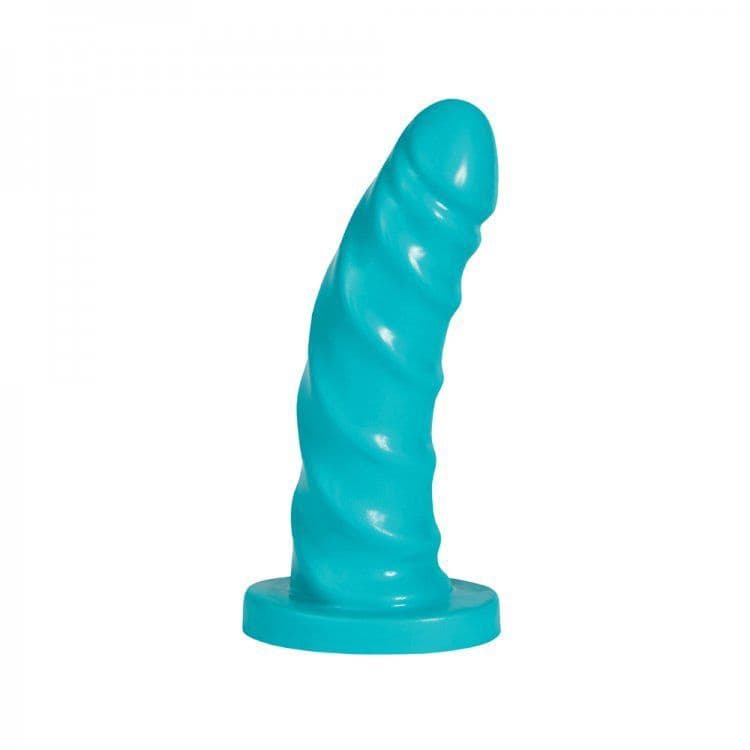 5.5″ inches long, this mini dildo is ideal for solo play as well as using it with a strap-on. If you wish to turn this dildo into a vibrator, insert a waterproof mini bullet into it that comes together with the dildo.
#28 Realistic Silicone Dildo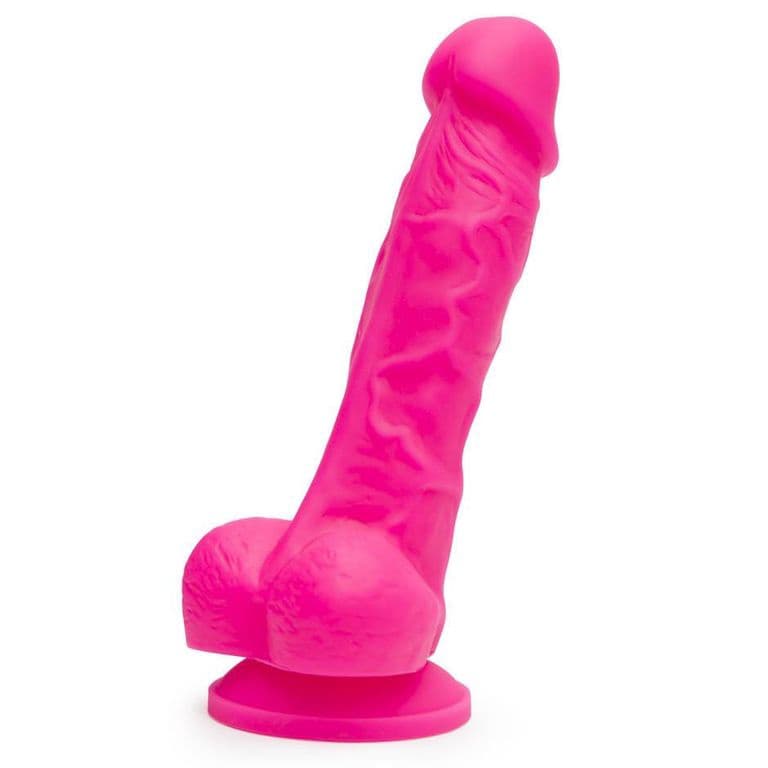 What's great about this dildo is that you can actually stick it on your shower wall. Made from quality materials it's great for hands-free shower experiences as well as solo and couple's play.
Best Clit Suction Toys
Some women enjoy the vibration of their clits, some prefer suction and some enjoy both, simultaneously. Discover the best adult sex toys for clitoral stimulation.
#29 Sona 2 Cruise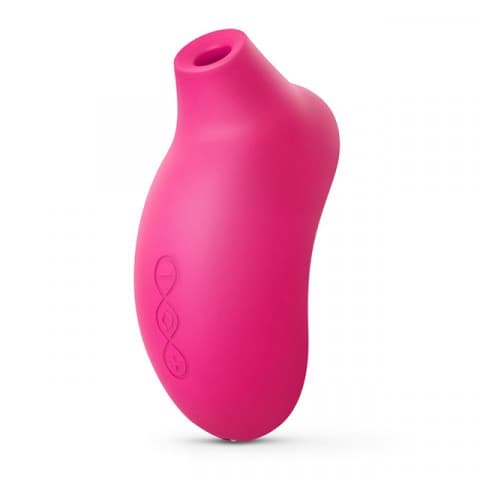 The new and updated version of Sona. This version features a lighter sucking at the very beginning so you can work yourself up. It works up to one hour and is slightly bigger so, can fit larger vulvas better. Also, it has cruise control, if you know what I mean.
#30 Blowfish Clitoral Stimulator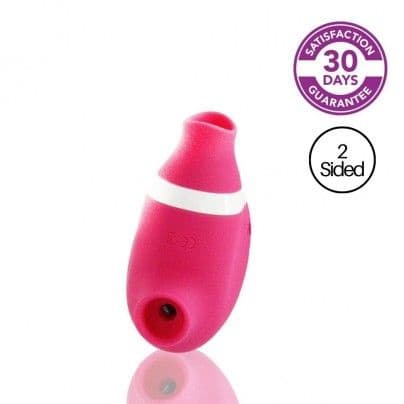 Simple but intense. This gorgeous pink clit stimulator is double-sided and will seriously tickle your clit.
#31 We-Vibe Melt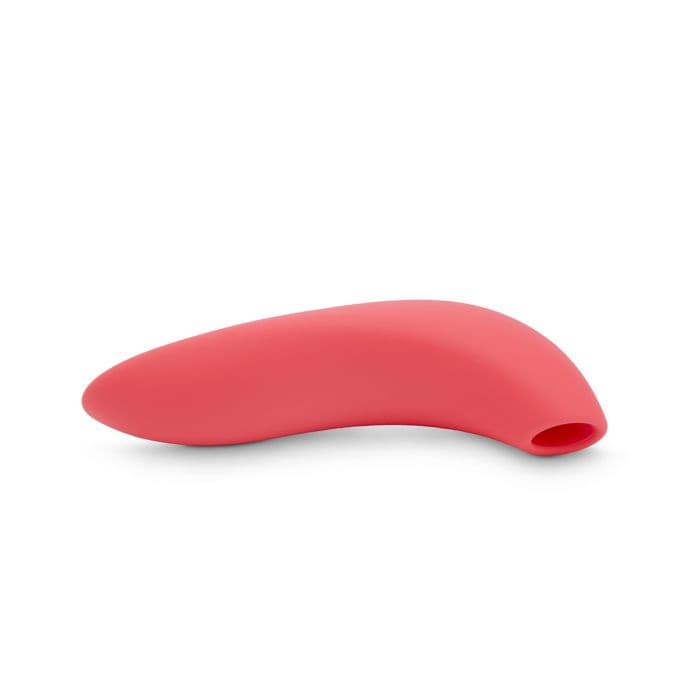 If you are the type of woman who enjoys suction on her clit while having penetrative sex – We-Vibe Melt could be perfect for you. This clit suction toy is slim enough to fit between two bodies and powerful enough to please better than most toys available in the market.
Best Rabbit Vibrators
Best adult sex toys for ladies who enjoy stimulation from inside and out. Rabbit vibrators are probably the most popular sex toys among women as they please two erogenous zones at once.
#32 Soraya Wave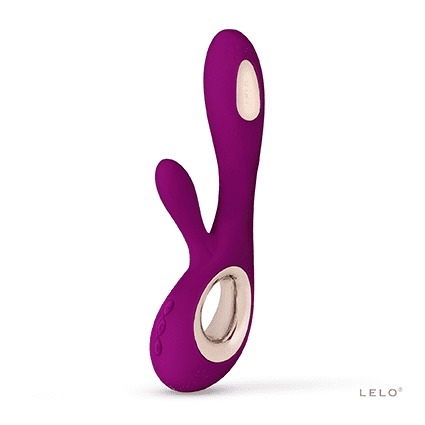 With eight different vibration settings, Lelo's Soraya Wave features a come-hither motion. Those who tried anything similar know that it's one of the most exciting ways of stimulation. Waterproof, rechargeable, and features a super sexy luxurious design – is there anything better?
#33 Fuzion Enigma Vibrator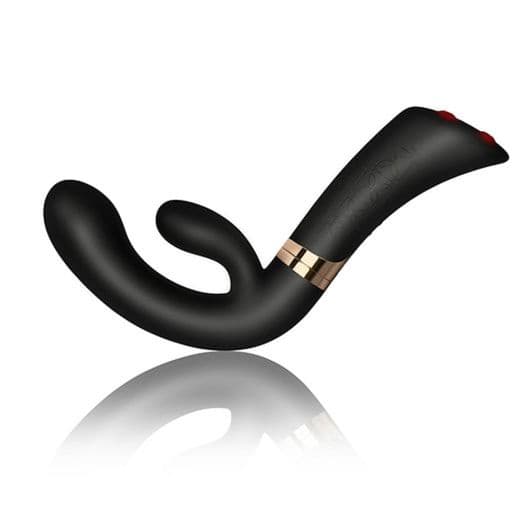 With two strong motors inside, the Fuzion Enigma vibrator is super strong and intense. With a smart design, it's very ergonomic and comfortable to use. It's a great vibrator for those who enjoy internal pressure during stimulation.
#34 Bigs Bunny Girthy Rechargeable Rabbit Vibrator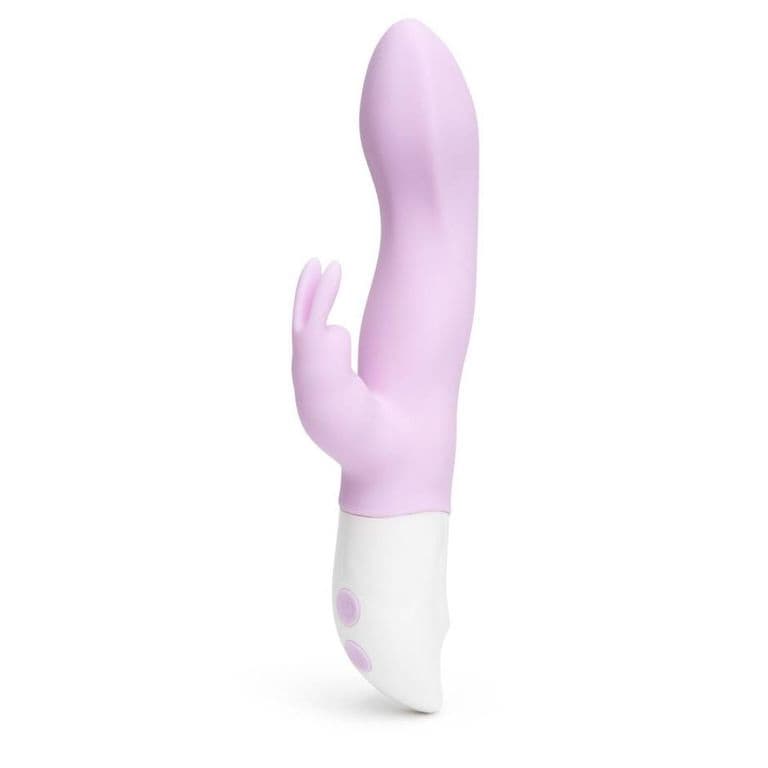 5.5 inches of insertable length and 5 inches of girth. Does that sound like something you would like? So, if you're looking for a wide vibrator, the Bigs Bunny Girthy Rechargeable Rabbit Vibrator could be exactly that.
#35 Rotating Rabbit Flicker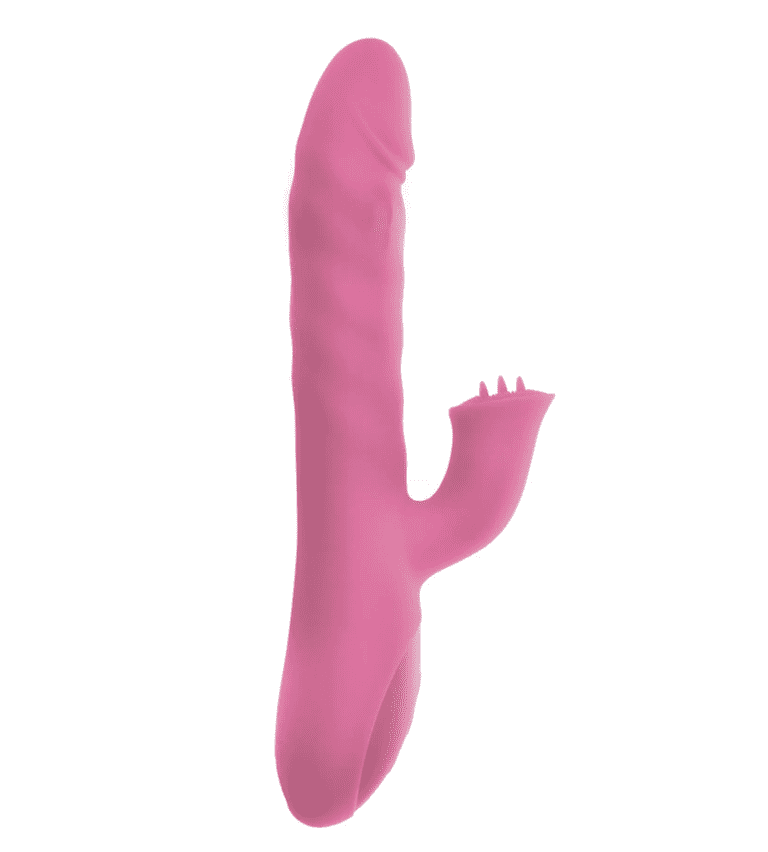 Well, if simple vibrations are not enough to please you, maybe this rotating rabbit flicker will be. The shaft of this sex toy car rotates and thrust simultaneously. It's fully waterproof, has 10 vibration patterns, and a rechargeable battery to please you on demand.
#36 Happy Rabbit Classic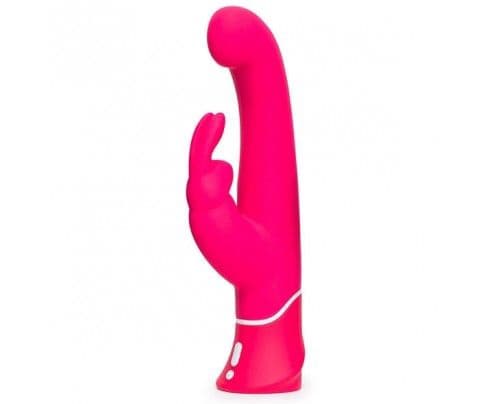 Smooth and comfortable but super orgasmic. That's the best way to describe this rabbit vibrator. It's classic and classics never get old.
#37 Soraya 2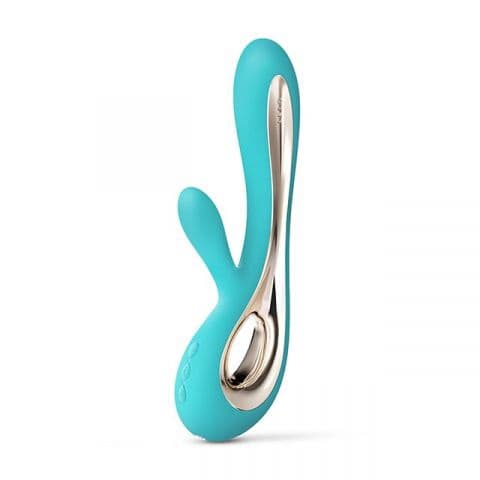 If you've liked the first Soraya, you'll like the second edition even more. Super ergonomic and designed to perfectly fit the female body, Soraya has a lot to offer inside and out.
#38 California Dreaming Malibu Minx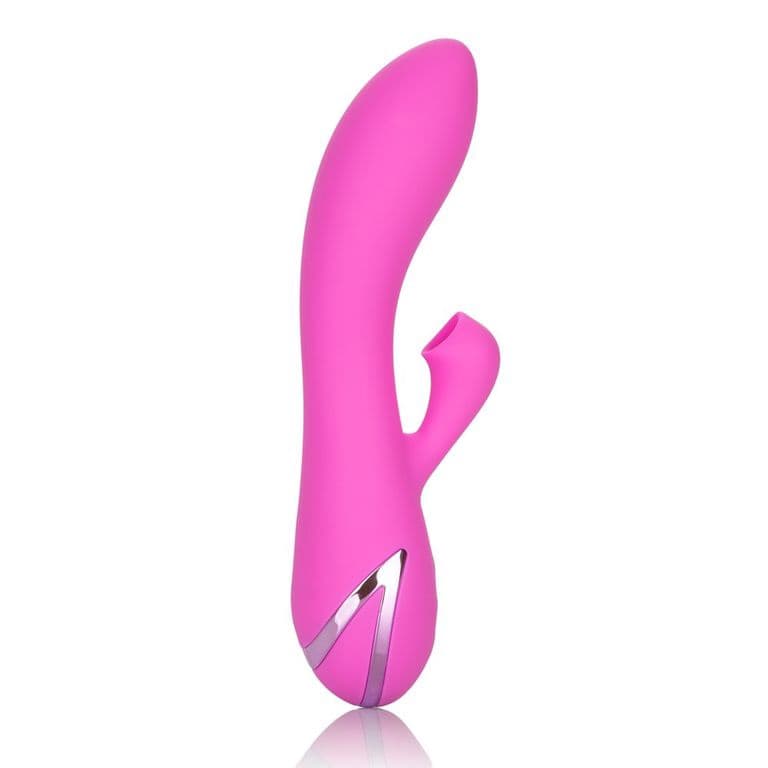 What makes this rabbit vibrator special is the way it stimulates the clitoris. If you're looking for a high-quality vibrator that sucks on your clit instead of massaging it – give California Dreaming Malibu Minx a chance.
#39 Lelo Ina Wave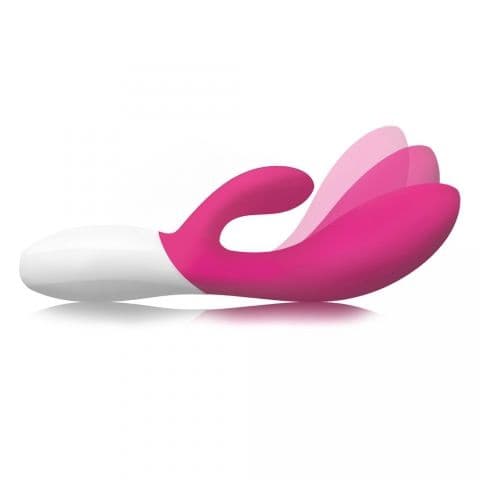 Lelo Ina Wave is one of the most powerful rabbit vibrators. When it comes to adult sex toys for women – it's a best seller. It's powered by two separate motors (one for each stick). The internal stick actually moves up and down so stimulates your G-Spot in a special way. Fully waterproof, rechargeable, and with 10 different settings Lelo Ina Wave, can please you for up to 2 hours non-stop.
Adult Sex Toys For The Penis and Prostate
Here you will find the best adult sex toys for penis stimulation. The list contains various male sex toys that are designed for penile and/or prostate stimulation.
Best Automatic Masturbators
Here you will find automatic masturbators for stimulation of the penis. The list includes Erectile Dysfunction friendly masturbators.
#40 Kiiroo Keon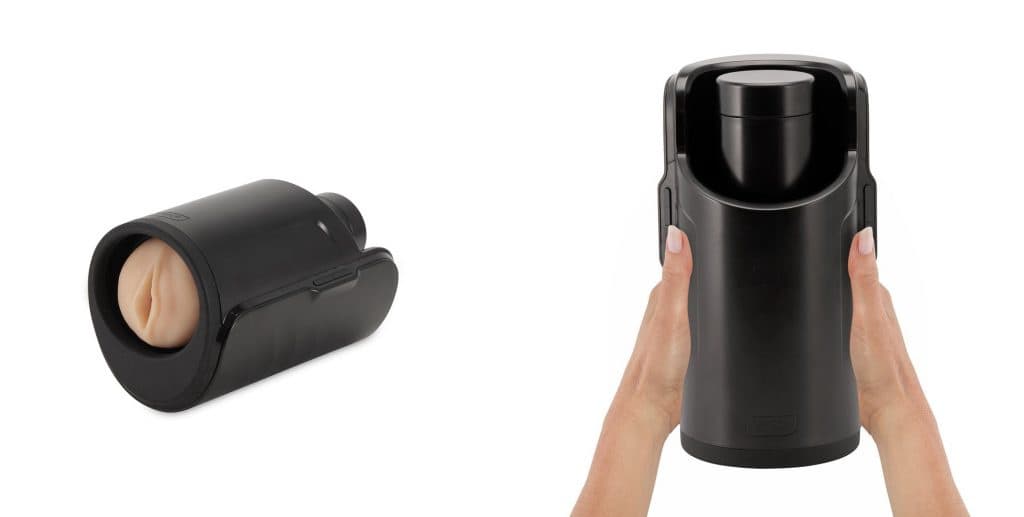 Kiiroo Keon is the most advanced and versatile automatic masturbator currently available in the market. It's VR-compatible, can work in synch with content for ultra-realistic experiences, and can be paired with other Kiiroo toys for long-distance fun. Not only that, you can change the sleeves of the toy for new sensations.
#41 Universal Fleshlight Launch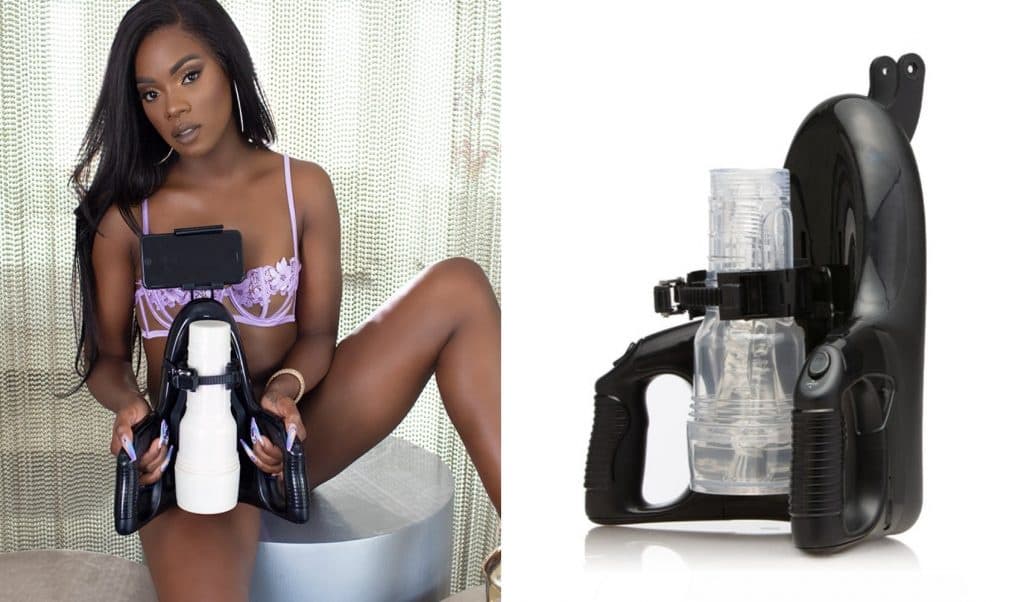 Update version of the famous Fleshlight Launch that works with more types of Fleshlights, a comfortable holding spot for your phone. Also, the speed of the device increased. Perfect for Fleshlight lovers.
#42 Arcwave ION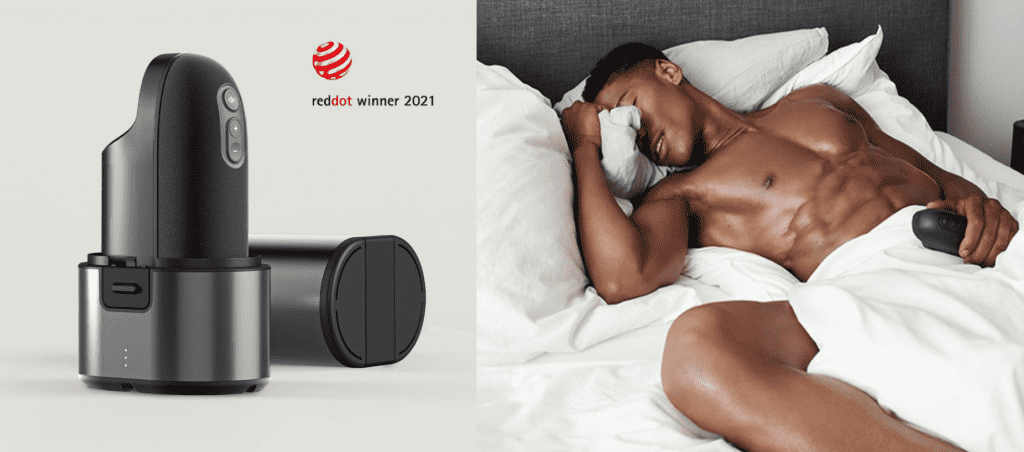 Unique male masturbator that uses sonic waves to stimulate the frenulum – the most sensitive part of the penis. Since it's not a regular stroker, the toy doesn't require an erection to be enjoyed. So, it's completely ED-friendly.
#43 Hot Octopuss Pulse Solo Lux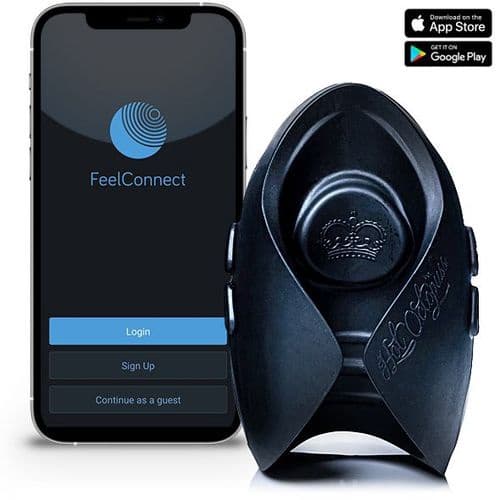 Hot Octopuss collaborated with Kiiroo and created a compact male masturbator that works in a similar manner as Arcwave Ion described above. It also focuses on the frenulum and is ED-compatible.
Best Prostate Massagers
Most men are skeptical about prostate stimulation, however, once they discover the mind-blowing orgasms, their mind shifts. Here you will find some of the best prostate massagers available in the market.
#44 Aneros Helis Syn Trident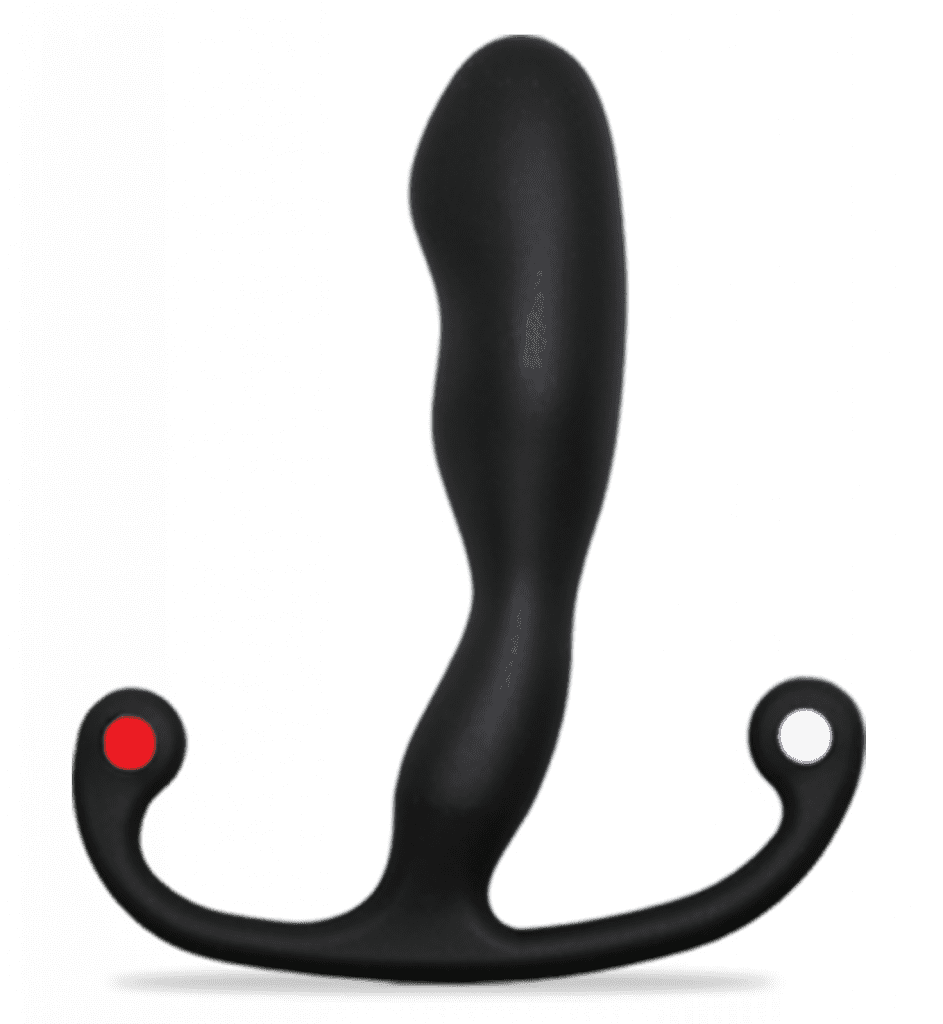 Aneros brand is famous worldwide for its uniquely shaped prostate massagers. Even though they look simple, they're very powerful when it comes to male orgasms. Due to their special shape, you can enjoy a double stimulation, from inside and out, completely hands-free.
#45 Lelo Hugo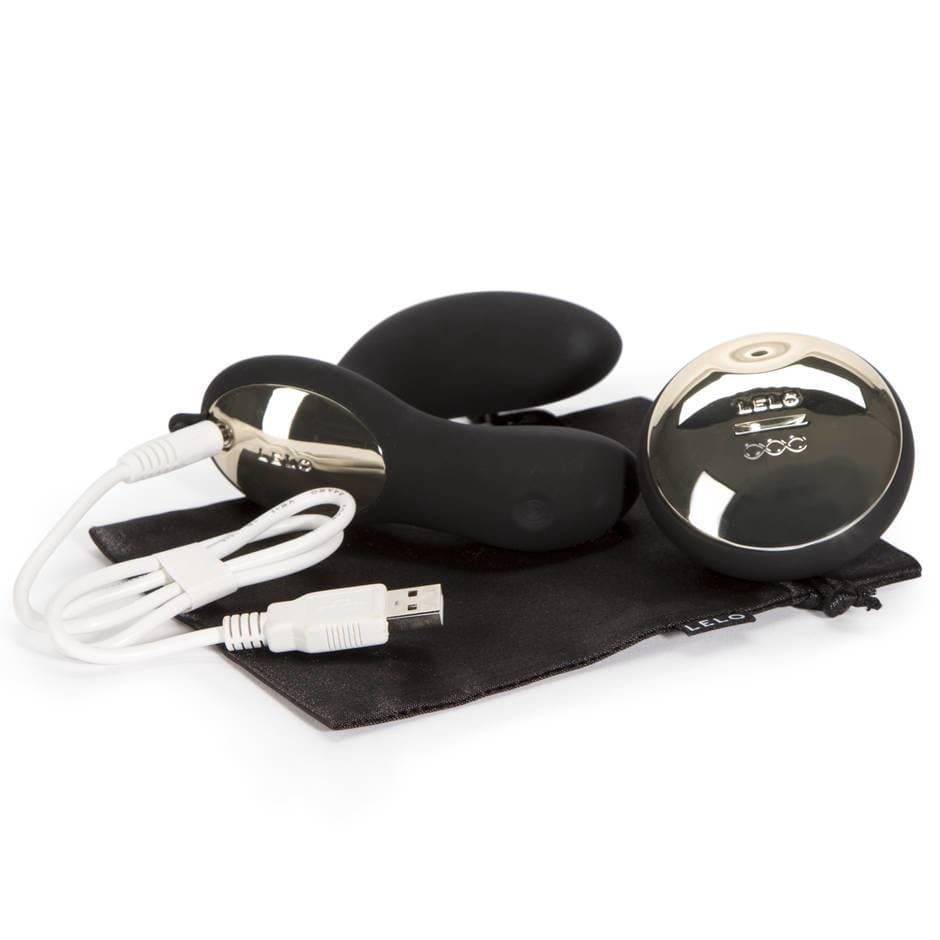 Lelo Hugo is one of the best-selling Lelo prostate massagers. It comes in a super comfortable shape that's beginner-friendly. The remote control allows you to enjoy different vibrations that can lead to mind-blowing orgasms.
#46 Lelo Loki Wave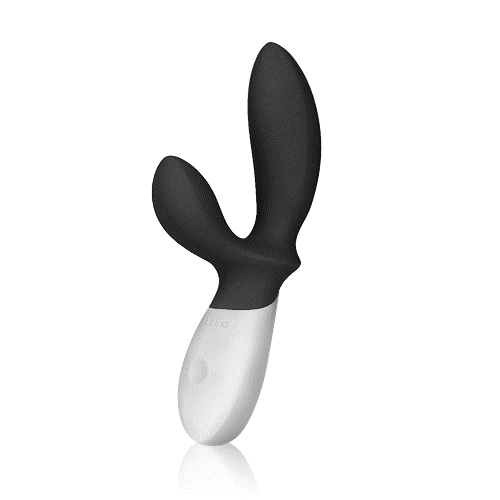 Lelo Loki Wave is a unique prostate massager. What makes it unique is the way it moves. Contrary to most prostate massagers it doesn't not only vibrate but also makes a back/forth movement for more intense stimulation of the P-spot.
#47 We-Vibe Vector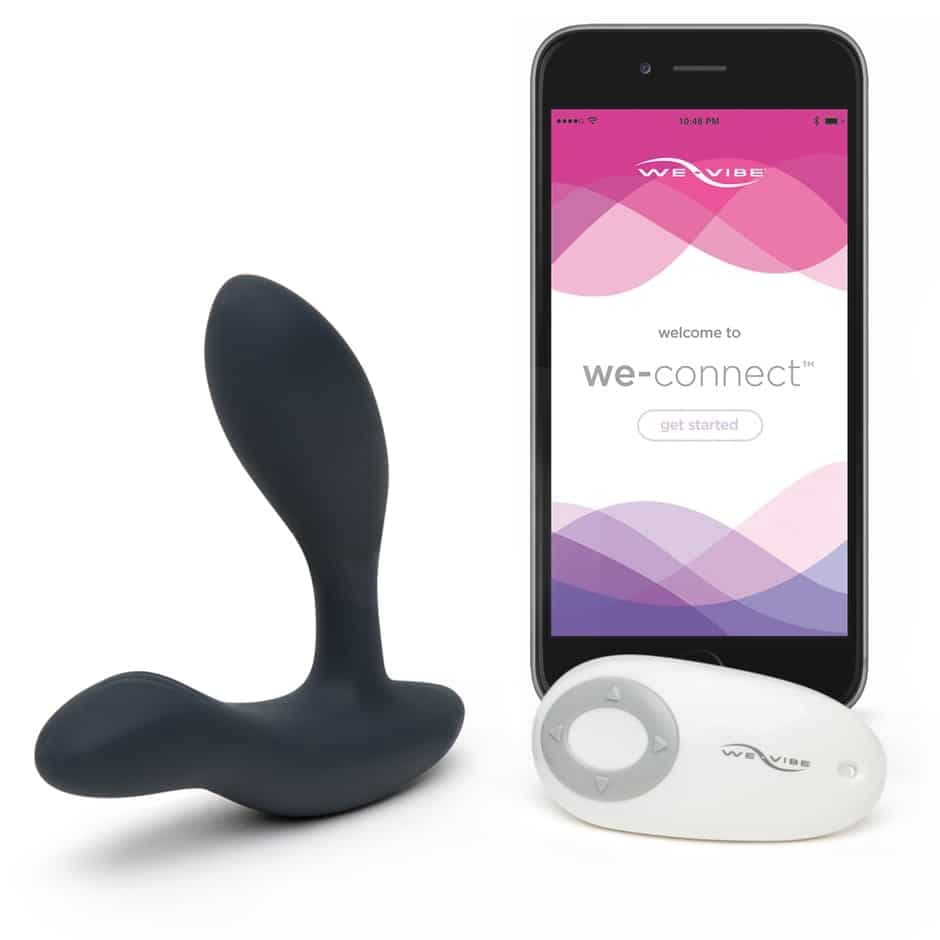 We-Vibe Vector is great for solo pleasure and even for couples who are in a long-distance relationship. Since the prostate massager can be controlled via an app, your partners can lead you to orgasms even if they are on the opposite side of the world.
#48 Lelo Bruno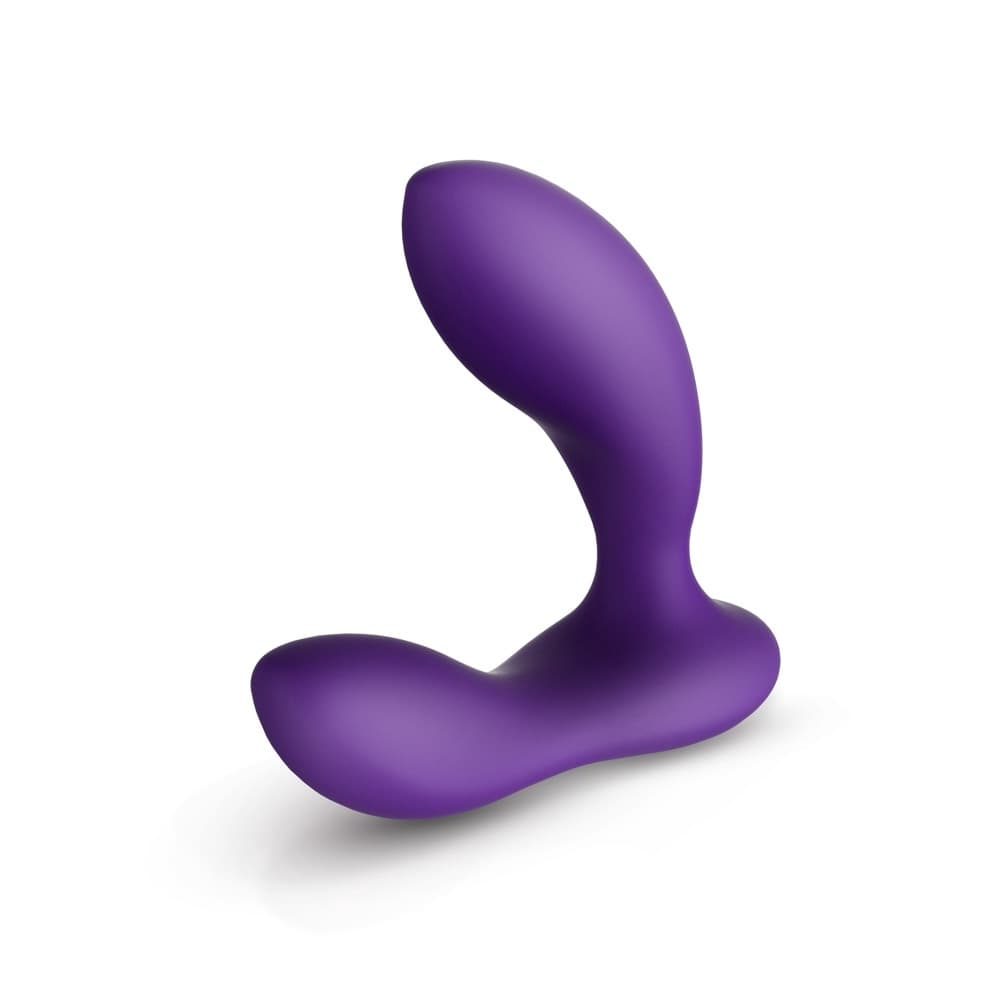 Designed for men but great for women as well! Originally, Bruno is a male masturbator, however, some reviews online suggest that ladies enjoy him as well.
#49 Aneros Progasm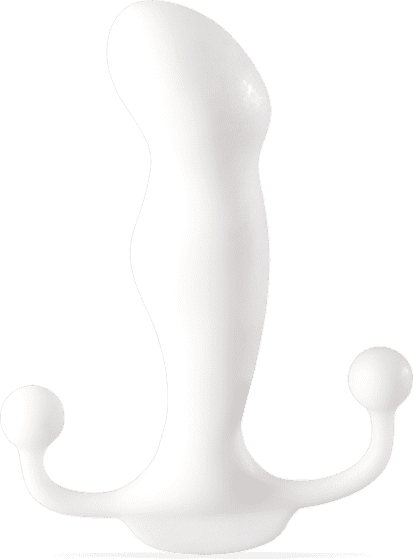 Aneros Progasm is ideal for those who enjoy thicker objects massaging their prostate. Also, just like every Aneros prostate massager, this one as well works hands-free.
#50 Lelo Billy 2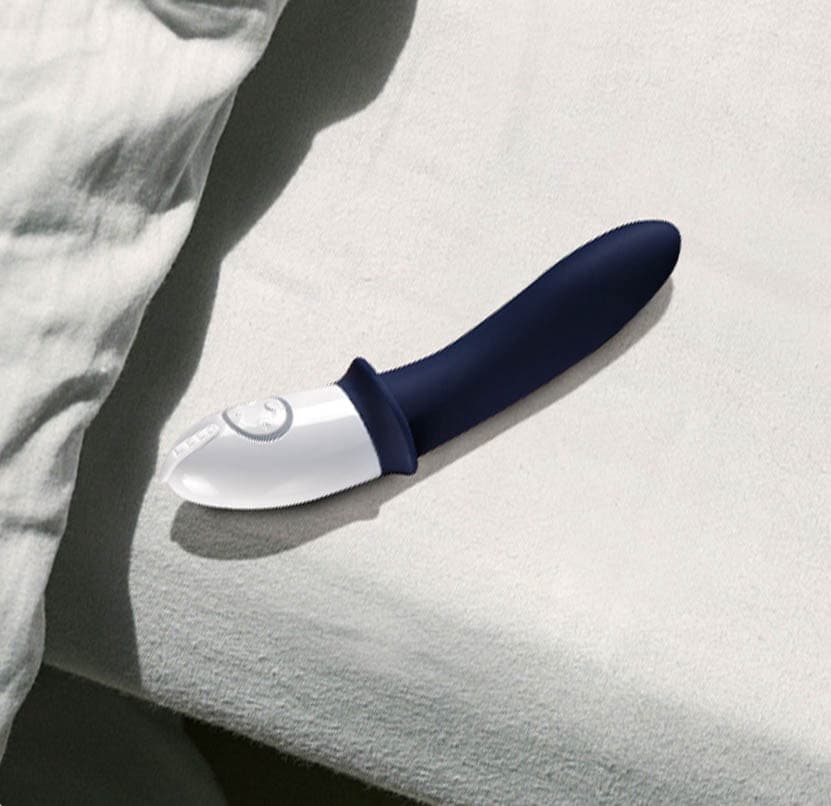 Lelo Bruno is a luxurious and very simple prostate massager. It has the perfect size for people who are considering getting their first prostate massager and those who want prostate stimulation, however, don't enjoy large objects inserted in their butt.
Best Cock Rings
Cock rings are an excellent choice if you want sex to last longer. Such adult sex toys come in various shapes and sizes. You can select anything from a simple rubber ring to an advanced vibrating cock ring that stimulates the clitoris during intercourse.
#51 Lelo Tor 2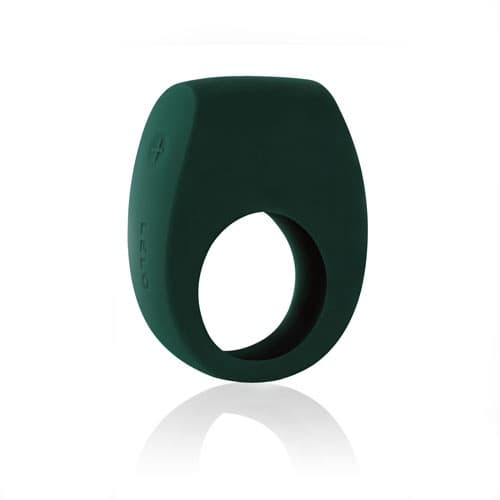 Lelo Tor 2 is one of the best-rated vibrating cock rings. These luxurious adult sex toys come in two colors and have 10 different vibrations. It's comfortable to wear and some men even claim that this particular ring makes their penis look bigger.
#52 Je Joue Mio
Je Joue Mio is another excellent vibrating cock ring. With 5 speeds and 5 different vibration patterns, it will suit most users' needs. With a comfortable elastic band, Je Joue Mio is a great choice for prolonged erections and extra pleasure for your partner.
#53 We-Vibe Verge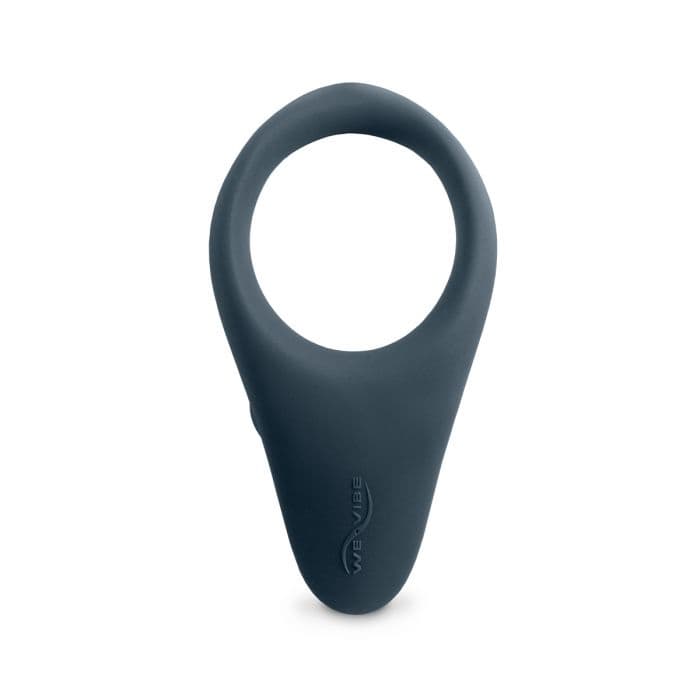 The We-Vibe Verge is an excellent choice for men who enjoy vibrations and stimulation of their perineum. This cock ring comes with multiple vibrations and the possibility to control it remotely, via an app.
#54 We-Vibe Pivot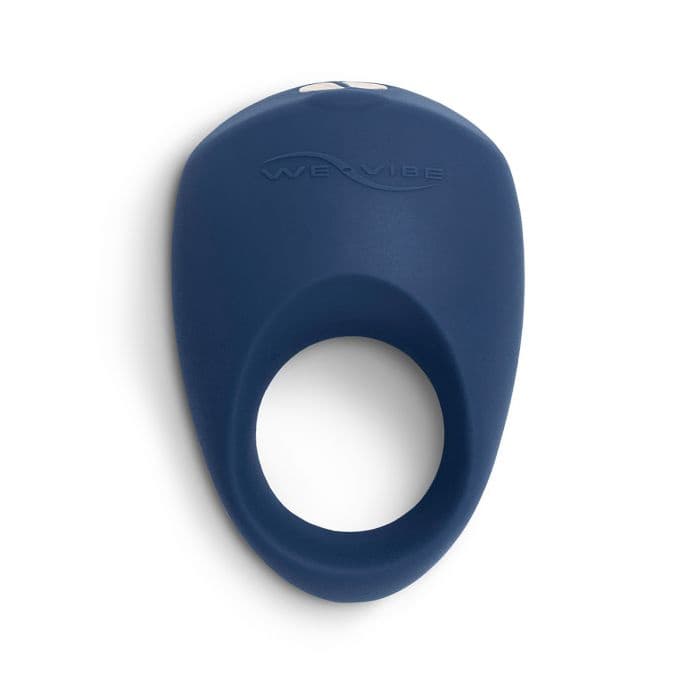 We-Vibe Pivot is a high-quality penis ring that comes with multiple vibration patterns for stimulating the clitoris. Just like most We-Vibe products, this cock ring can be controlled remotely via an app.
#55 Rechargeable Double Cock Ring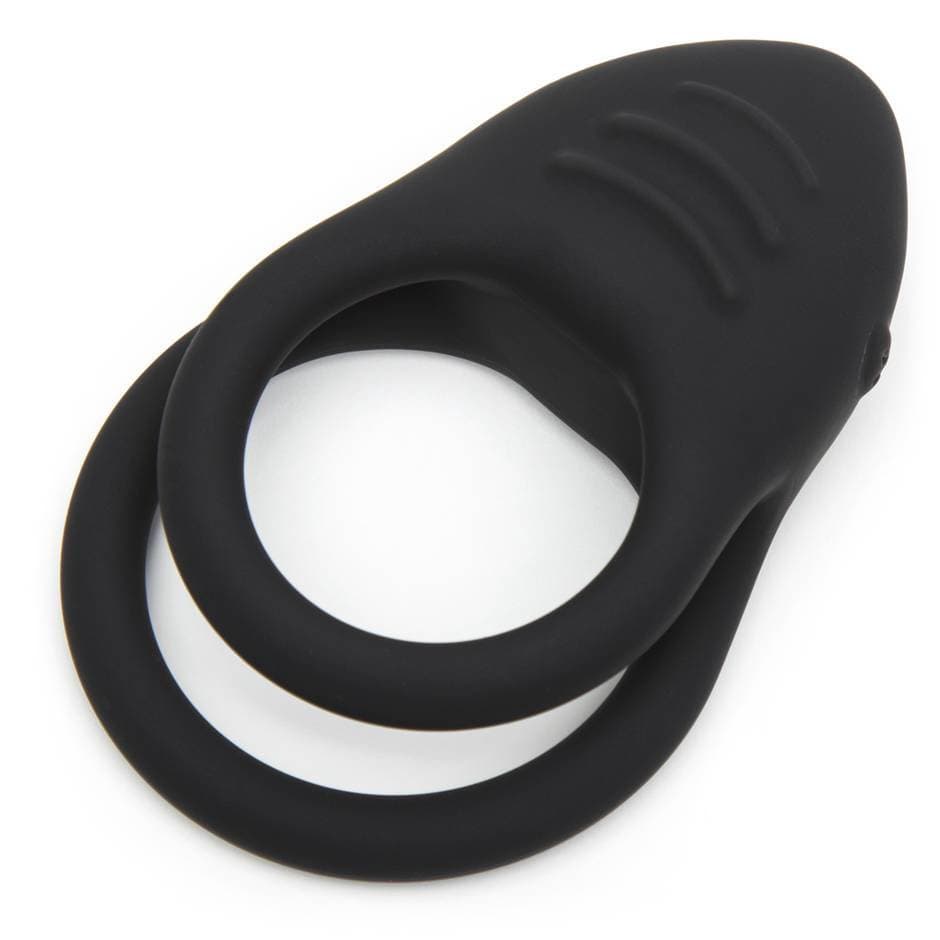 This double cock ring is very effective when it comes to prolonging erections. The cock ring comes with a ridged vibrating clitoris stimulator for her pleasure. The stimulator comes with 8 vibration patterns and 12 speeds for diverse and intense pleasure experiences.
#56 BASICS Donut Cock Ring Multipack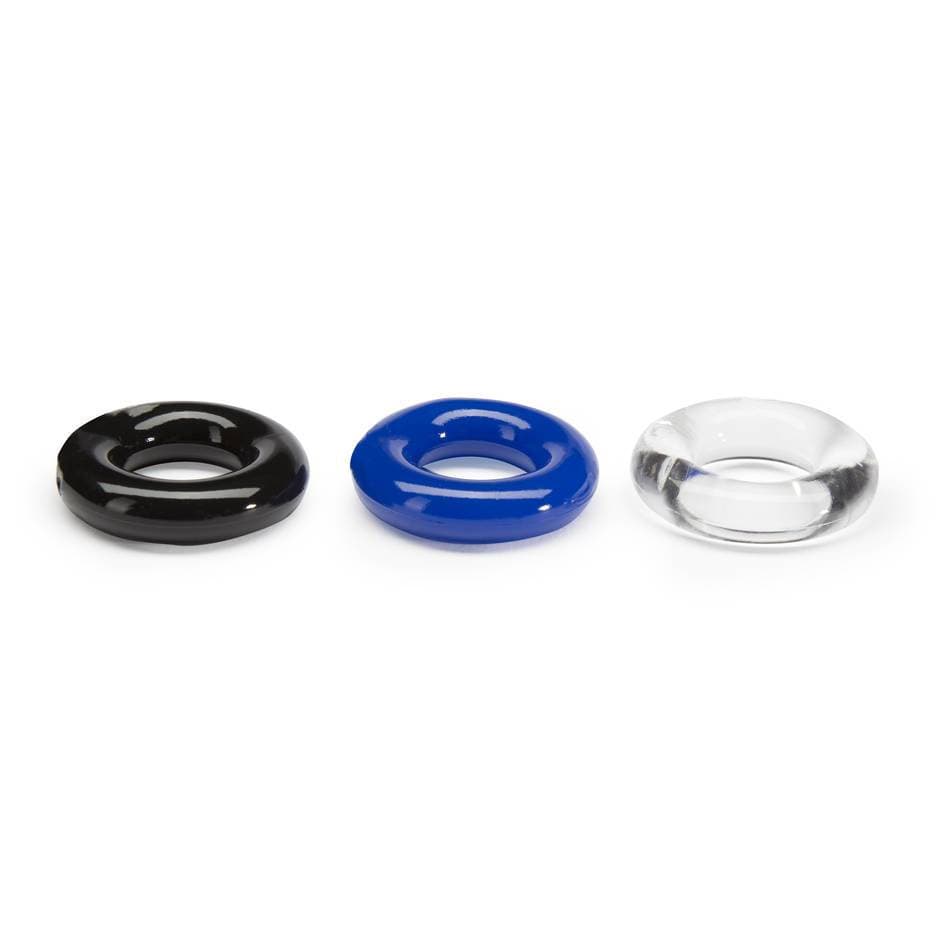 As the title suggests, these cock rings are very basic. However, even though their simple, they're pretty comfortable to wear and they do their job. They're not super long-lasting but I believe that they do their job.
#57 Bionic Bullet Vibrating Cock Ring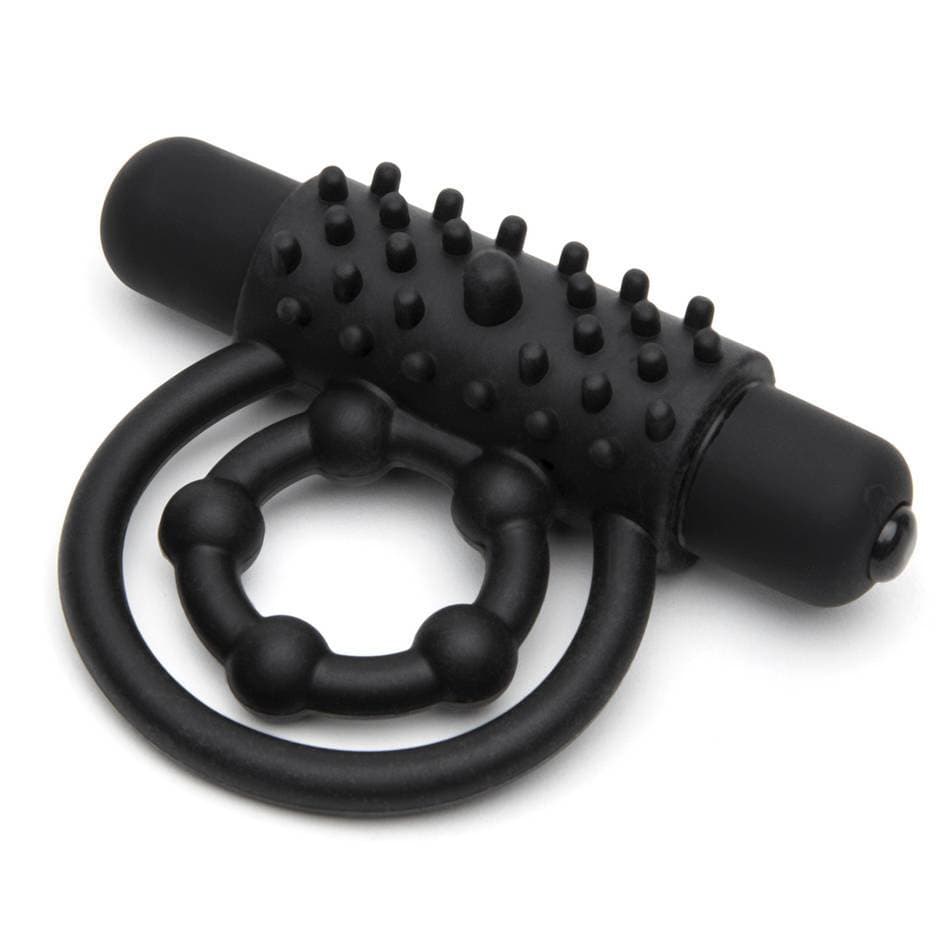 If you're looking for a cheaper vibrating cock ring, the Bionic Bullet vibrating cock ring could be exactly what you want. The double ring works perfectly for prolonged erections and the vibrating head is ideal for her pleasure.
Best Fleshlights
Pocket pussies are among the most popular male sex toys. however, this field has an obvious leader – Fleshlight. Here are some of the best Fleshlights that are currently available online. These include old-time classics and some brand new sleeves.
#58 Maitland Ward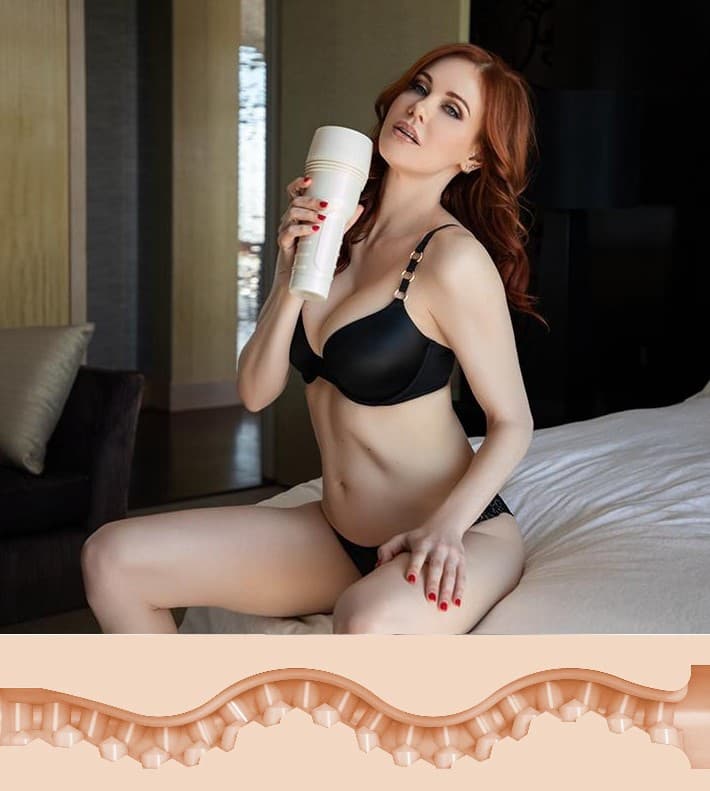 You probably remember her from Boy Meets World, however, Maitland is all grown up now and has her Fleshlight. Actually two of them. For guys who want an intense Fleshlight with Maitland's fantasy – you're in luck.
#59 Janice Griffith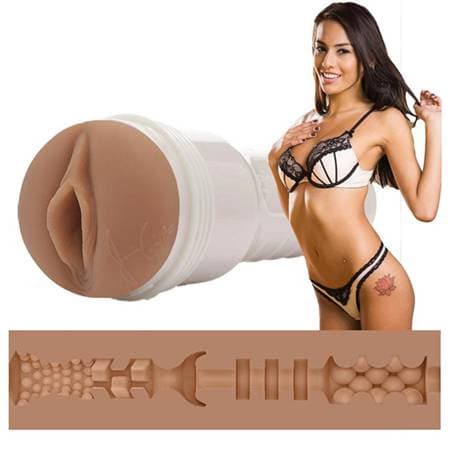 Janice Griffith is one of the most beautiful porn actresses that I've seen. And her Fleshlight turned out to be one of the best ones I have ever encountered. For me, it's the most balanced sleeve with optimal intensity and texture.
#60 Fleshlight STU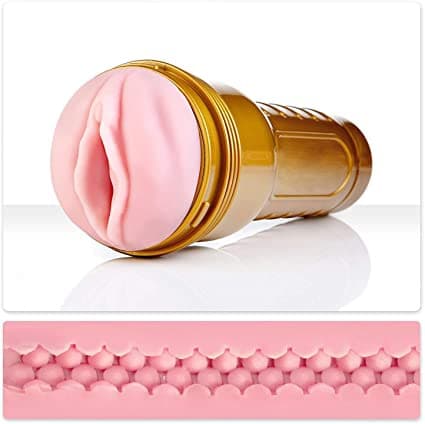 Fleshlight STU (stamina training unit) is an ultimate classic. I like to refer to it as a school for the penis. Basically, it teaches your penis to control itself and can help you become a better lover while lasting longer in bed.
#61 QuickShot STU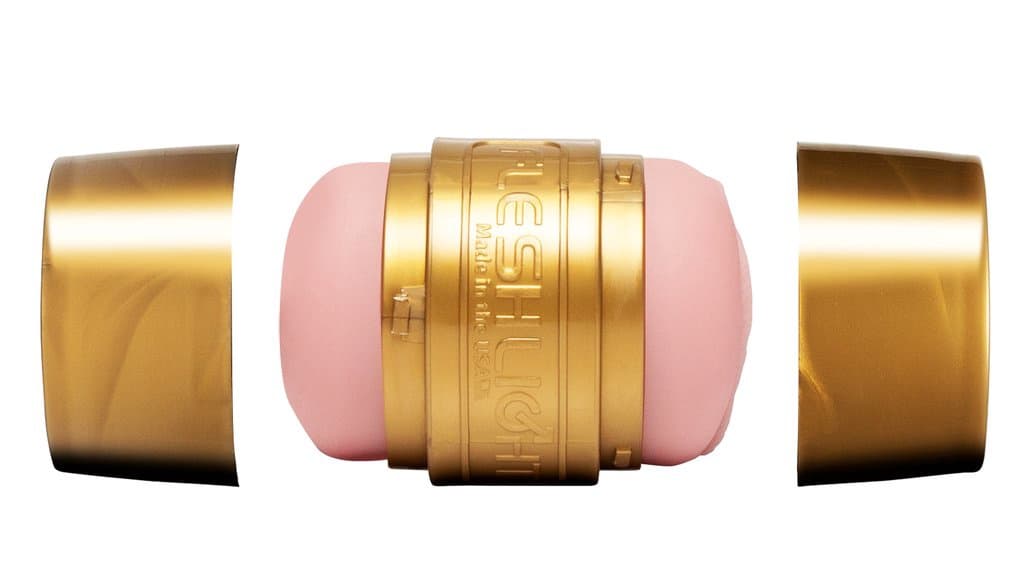 If you feel like the original STU is a little too big for your taste, consider getting a smaller, compact version of it – the Quickshot STU. It has the same texture as the original one, only comes in a smaller size and with a smaller price tag.
#62 Fleshlight Flight Commander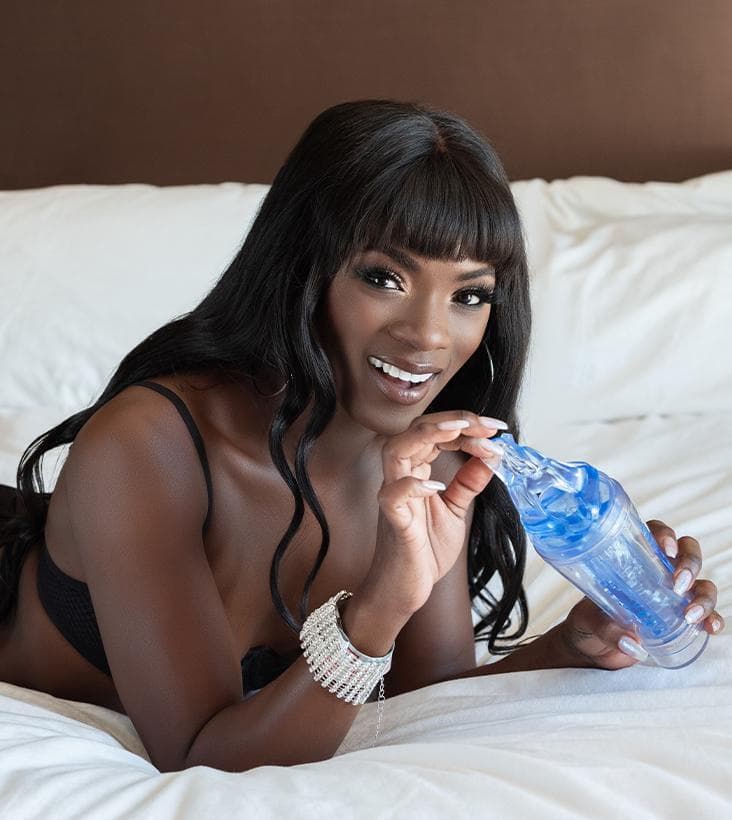 The Fleshlight Flight Commander is a great compact male masturbator. It has an exciting sleeve and due to its compact size – perfect for traveling. So, if you're looking for something to keep you company during solo trips – Flight Commander is a great choice.
#63 Stoya Destroya Fleshlight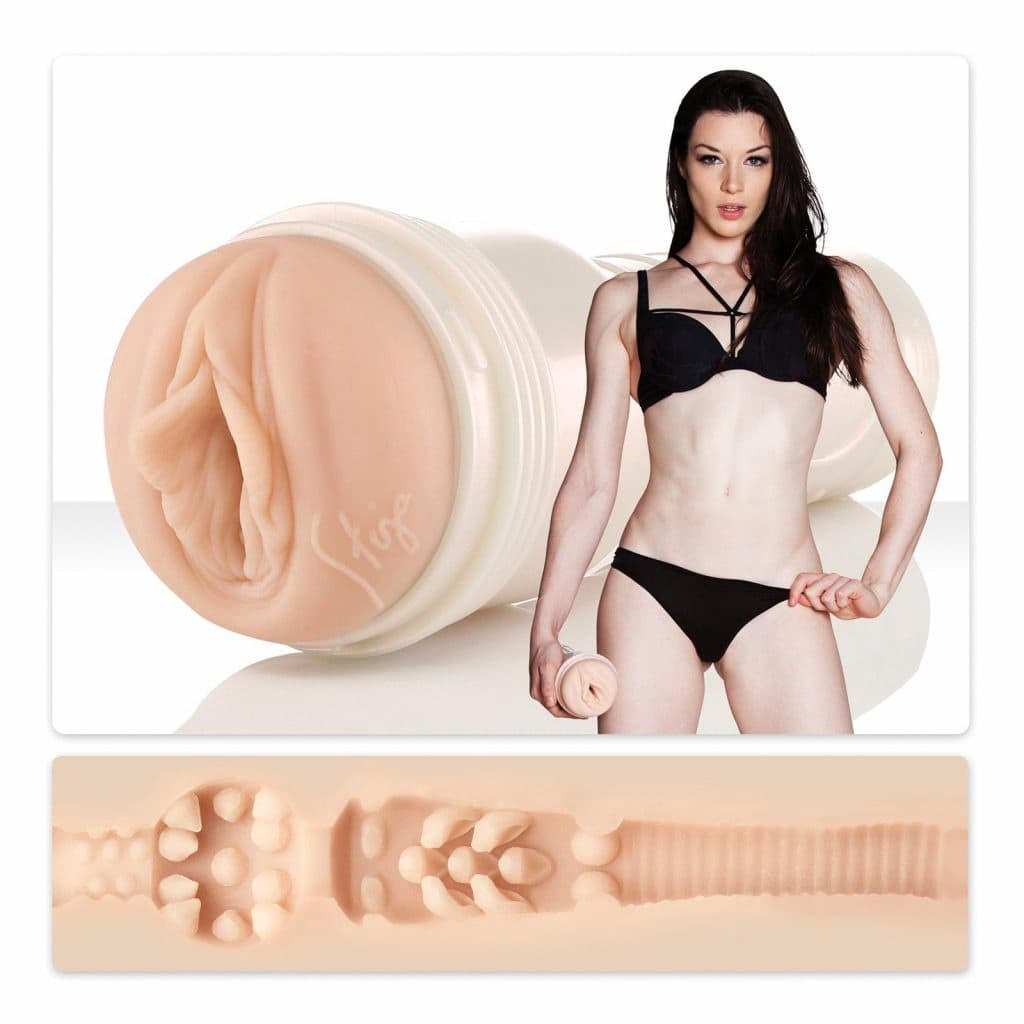 Stoya's Fleshlight is another bestselling classic. It has an intense texture and comes with the fantasy of the vampy porn star. If you're a fan of her – you should definitely try her out.
#64 Riley Reid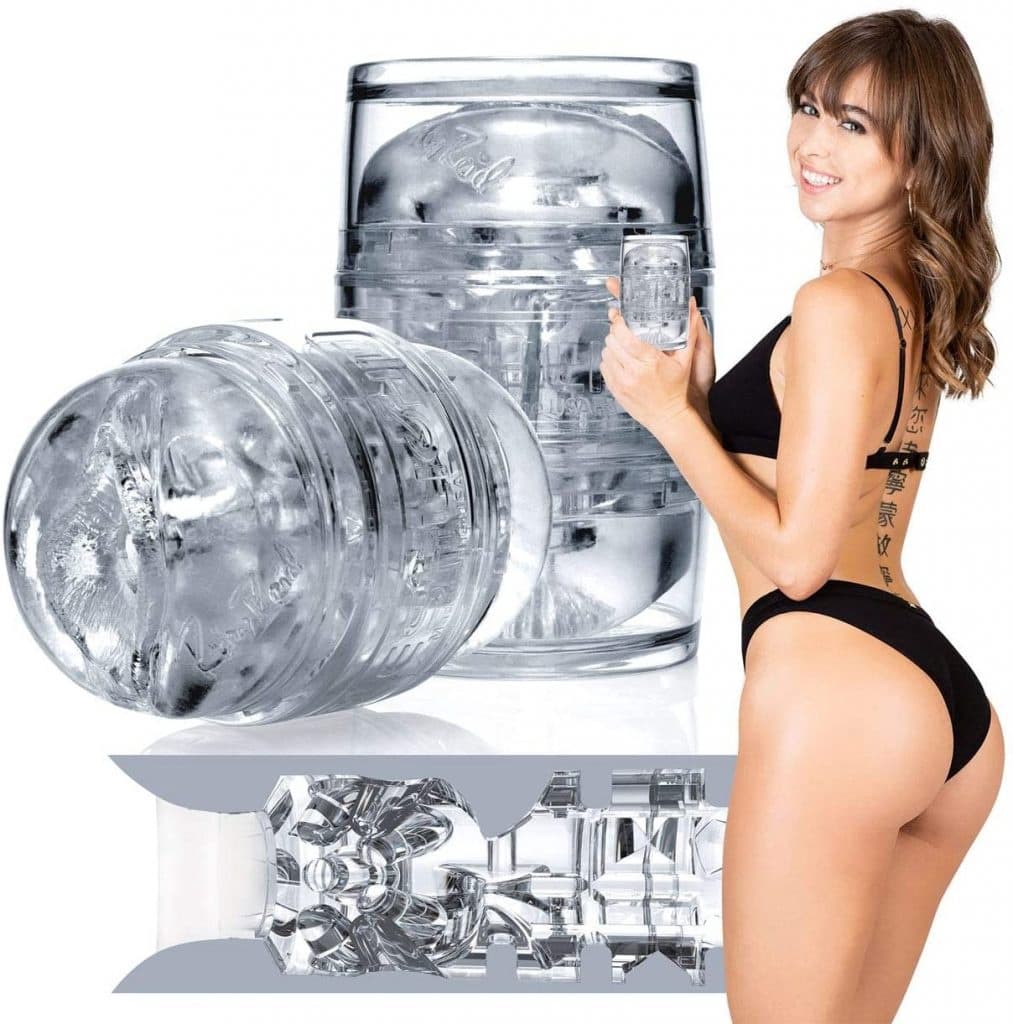 Riley Reid is well known in the porn industry and her Fleshlights are among the best-selling ones. Currently, Riley has three sleeves ready for you. Two of them are fill-size and the third one is a compact one that's perfect for traveling or for people who don't like sex toys that take up a lot of space.
Anal Adult Sex Toys
In this section, you will find unisex adult sex toys that are perfect for anal stimulation. This section consists of anal sex toys, such as beads and anal plugs.
Anal Beads
Anal beads are probably the most popular toy for unisex anal play. They come in various sizes, and some of them even vibrate. Here you can discover some of the best anal beads that money can buy.
#65 Vixen Gemstones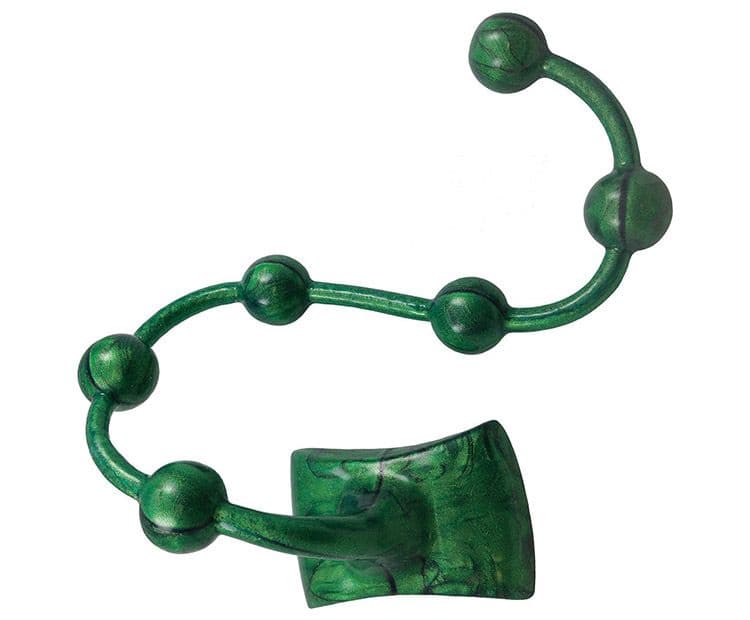 Handcrafted in San Francisco, Vixen Gemstones can be purchased in 4 different sizes and colors. Each bead is 1.5 apart from the other and there's a rectangular base attached that doesn't let your butt swallow the beads. They are made from body-safe platinum silicone and they are super easy to clean.
#66 Rainbow Anal Beads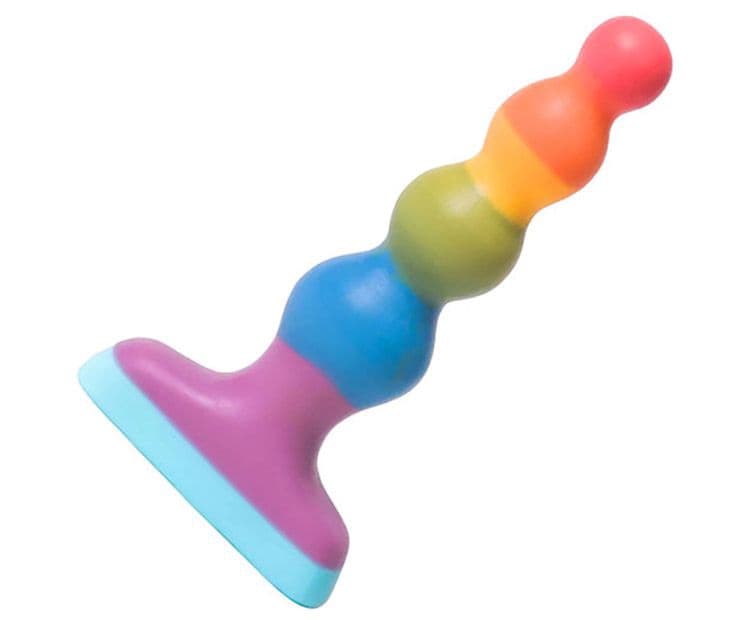 Prety to look art and easy to use. 4.1 inches long, the Bobó Rainbow Silicone Butt Plug is a great sex toy that can also be used as a butt plug. These anal beads are made from body-safe silicone that is phthalate-free.
#67 Fun Factory B Balls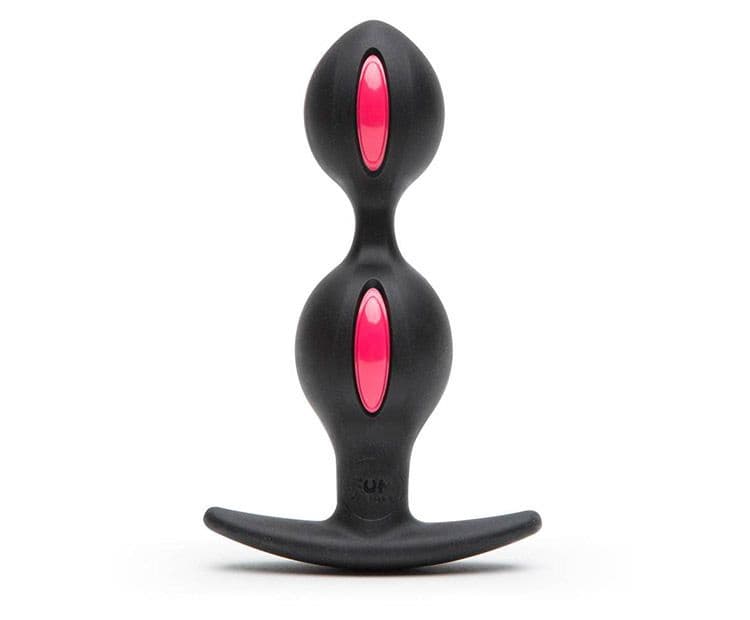 A great choice for beginners and experienced users. These beads have rotating inner balls that move and jiggle with your moves. The anal beads have a smooth silicone surface and are super comfortable to wear.
#68 Vedo Earth Quaker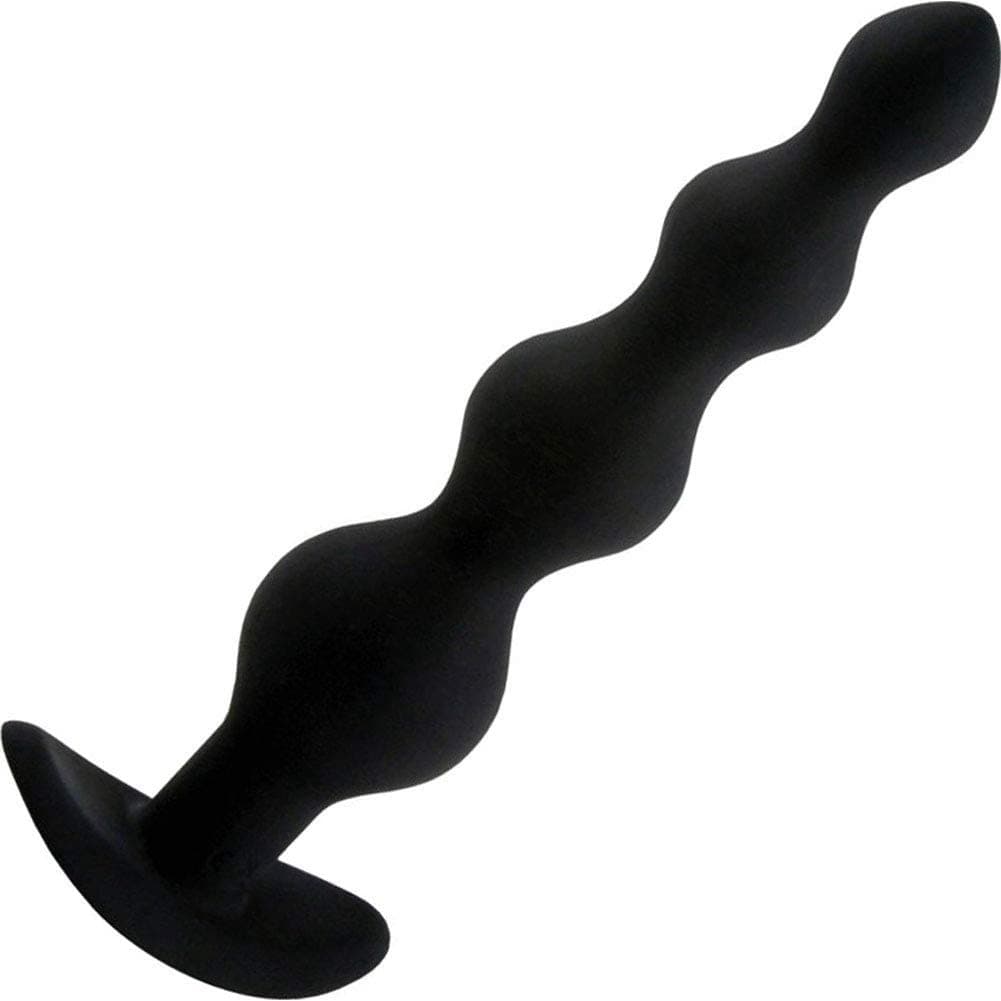 Made from gorgeous blue silicone the Midnight Madness Anal Vibe are super intense vibrating anal beads that are powered by batteries. Finished with velvety smooth silicone these balls are comfortable to put inside and wear. These beads are 6.75 inches long and are ideal for users who already have some experience with such toys.
#69 Mystim E-Stim Anal Beads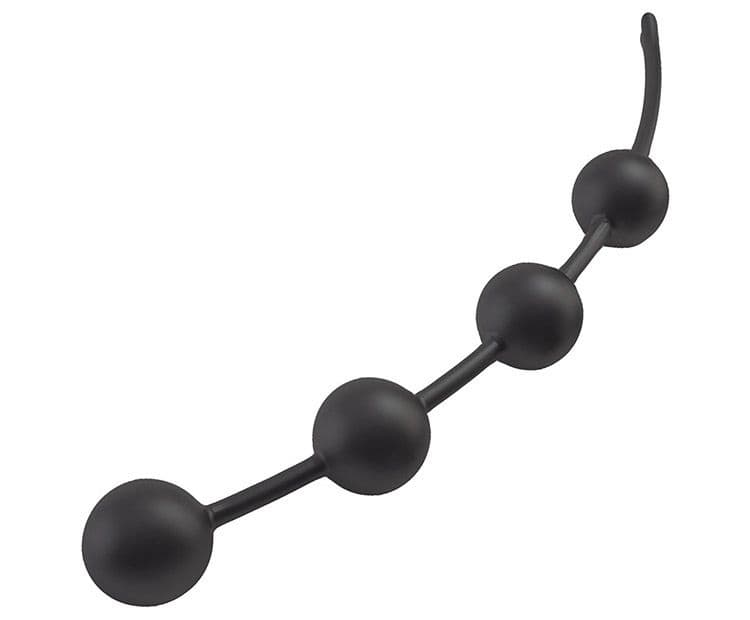 Tantus 11-Inch VibratinThe E-Stim Mystim Booty Garland beads feature internal rotating balls for additional pleasure and stimulation during anal play. You can use an e-stim device that activates the two poles on the conducting surface and gets the internal balls to rotate. The beads are made from medical-grade silicone and are completely waterproof.
Anal Plugs
Anal plugs are popular sex toys designed to increase sexual experiences. Some people choose them, due to the kink it brings and some simply enjoy the stimulation.
#70 b-vibe anal training kit and education set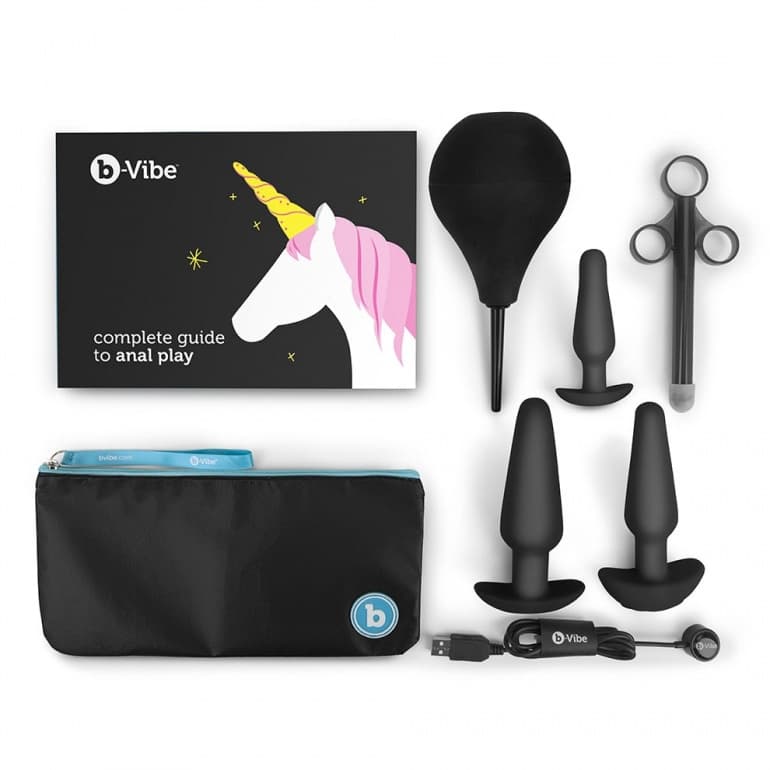 The all-in-one deal. The kit comes with three different-sized butt plugs for you to move up in size when you feel ready. The two bigger plugs vibrate so the more you advance, the more your experiences can advance. Not only that, you'll be getting some lube, so you won't need to take care of that. Made from silicone, the butt plugs are soft, flexible, and hypoallergenic.
#71 Aneros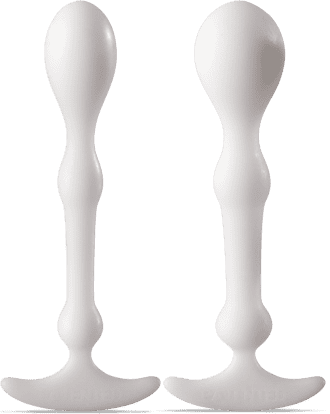 Aneros Peridise is one of the best (if not the best) couples' sex toy for introduction to unisex anal play. Peridise has a smart design as you have never experienced before. It uses the body's natural responses to it after insertion and begins to quiver inside you without any additional effort from you.
#72 b-vibe swirl texture plug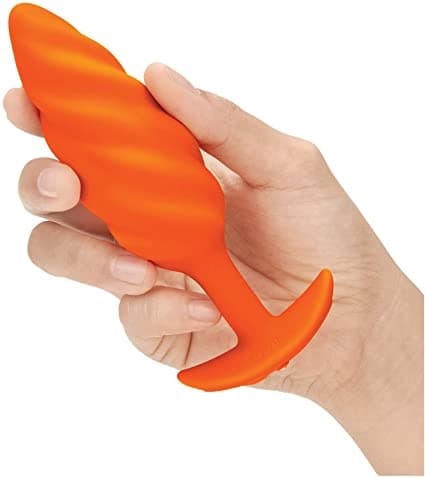 The butt plug is designed by sex educator Zoë Ligon. The b-Vibe's Texture Vibrating butt plug can be used for anal as well as vaginal play. The butt plug features a comfortable one-touch button that helps you navigate between 6 diverse vibration patterns. The swirly texture helps create ugging and twisting sensations. Made from body-safe silicone this anal plug comes in 3 different sizes for diverse user needs.
#73 Power Gem Rechargeable Vibrating Silicone Butt Plug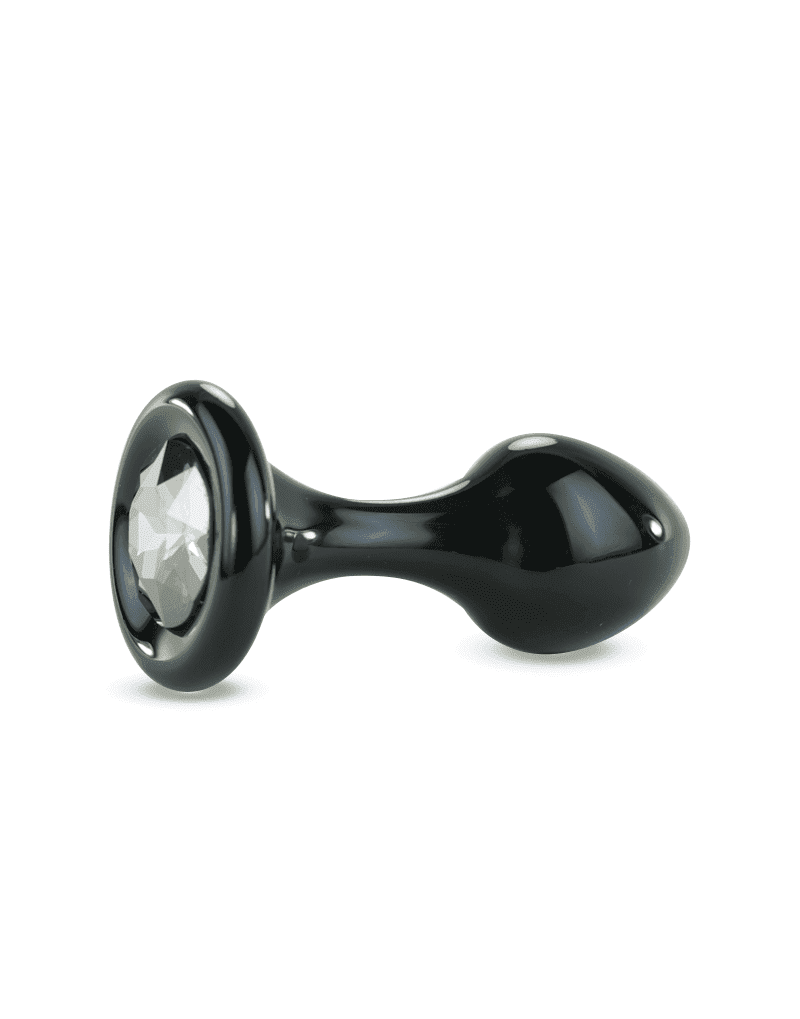 This butt plug is great for beginners or intermediate users. It is made from high-quality silicone and features an opulent design. Another great thing about this butt plug – it looks super luxurious so you'll simply make your butt even more fabulous.
#74 Pineapple Delight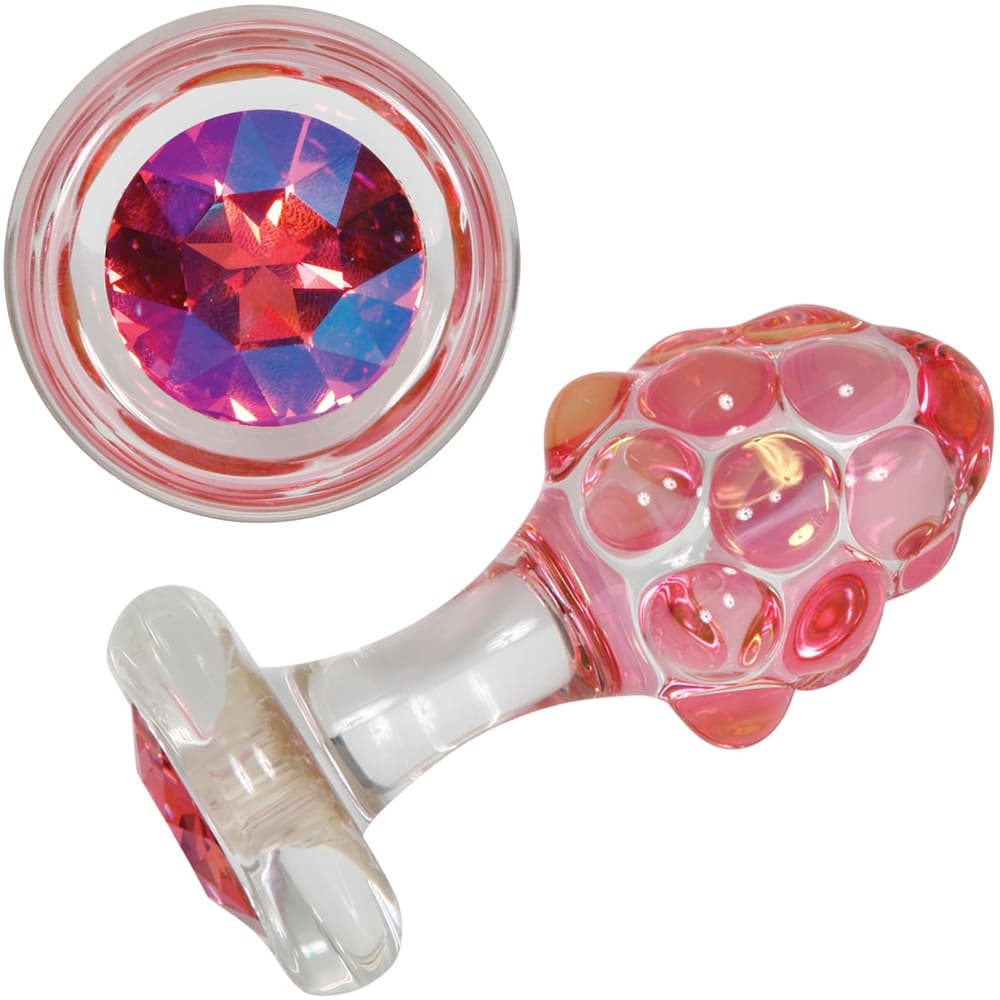 Shaped similar to pineapple, the Pineapple Delight is a butt plug designed for those who are looking for new sensations up their butt. Handmade, Swarowski crystal decorated, this butt plug is among the best choices when it comes to butt plugs.
#75 NJoy Pure Plug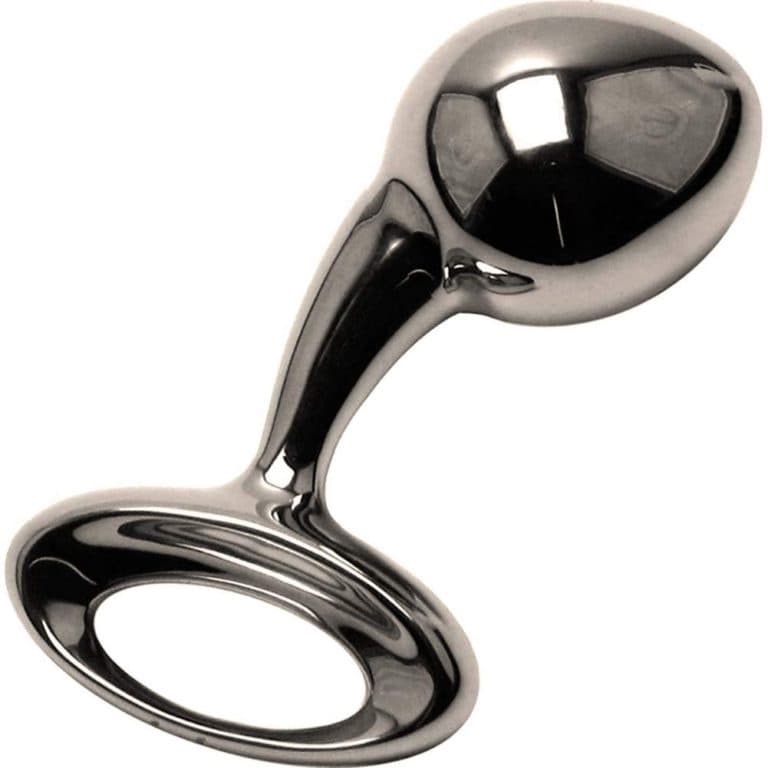 Made from stainless steel, NJoy Pure butt plug is super easy to clean and use. It has a sexy and luxurious design that will impress your partner. Being medium-sized makes it perfect for beginners. Also, it's one of the best butt plugs for temperature play.
#76 Fluke Dual Butt Plug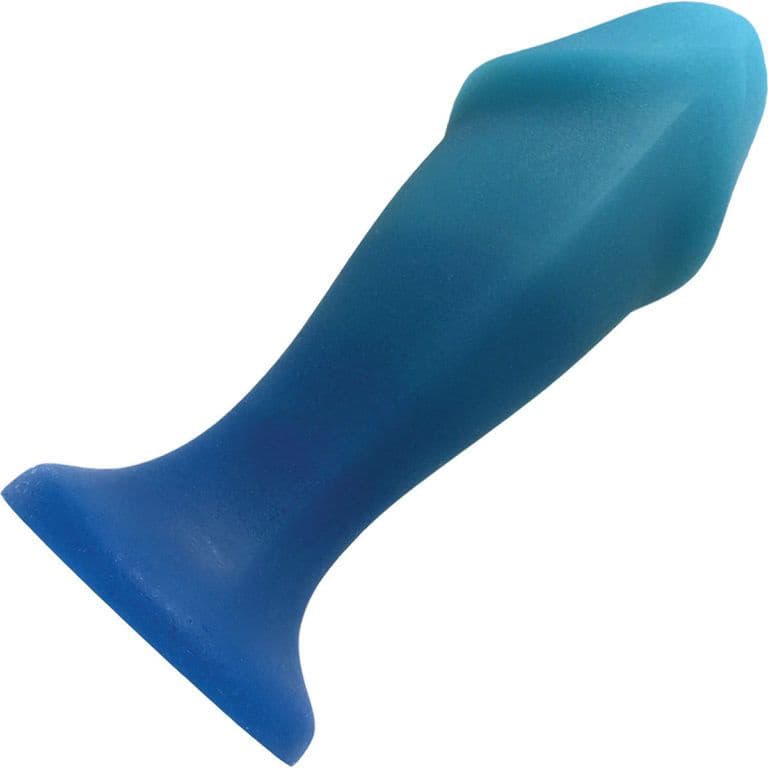 If you're looking for a big butt plug – check out Fluke. It has an impressive insertable length of over 5 inches. However, it's a bit pricey. Yet, since it can be used as a dildo as well, you can consider the amount as paying for two sex toys as once, yet it will take less space.
#77 Piky Butt Plug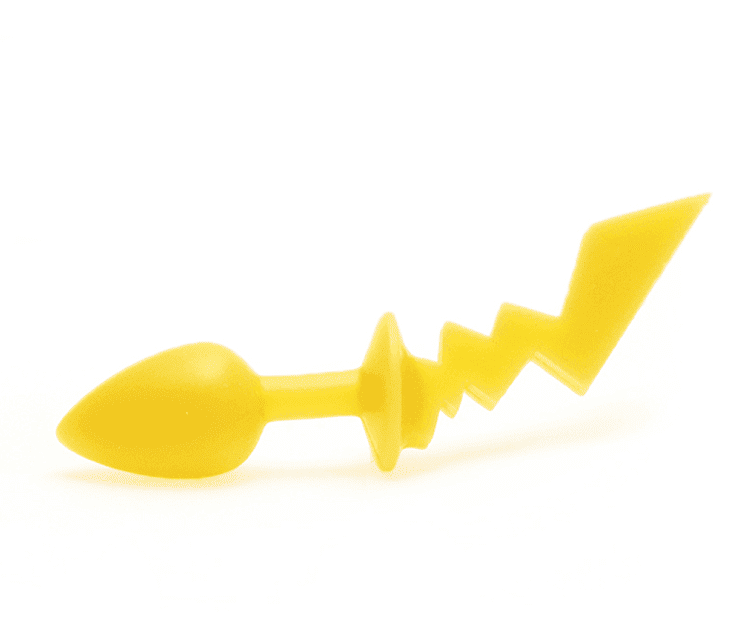 Piky is a butt plug that looks similar to Pikachu's tale. So, if you're one of the 90's kinds and have the nostalgia – you might as well get one.
It's comfy, it's fun – it's basically a geek's dream for roleplay.