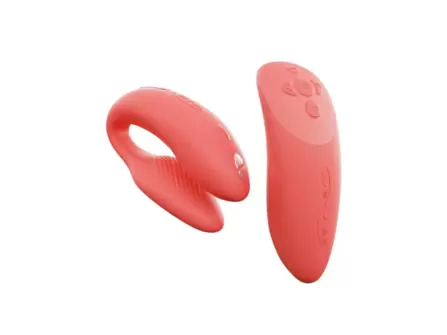 We-Vibe Chorus
Overall Rating
4.3 out of 5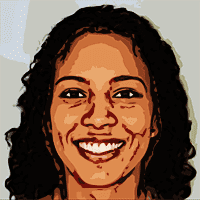 Written by
on , updated on
We-Vibe Chorus
We-Vibe Chorus is a couples' sex toy that can be worn during sex to provide extra stimulation for both partners. It is made of soft, body-safe silicone and is 100% waterproof. It has 10 vibration modes and is remote-controlled, so you can easily adjust the intensity of the vibrations. The We-Vibe Chorus is also rechargeable and comes with a storage case.
Let's see in more detail what this sex toy is all about.
The Benefits Of We-Vibe Chorus
Here is a list of the main benefits that come with the We-Vibe Chorus.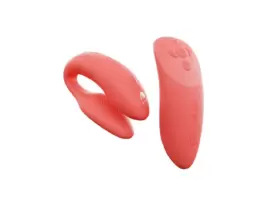 Order Now
Flexes With Your Movements
The We-Vibe Chorus comes with an adjustable fit feature. This means that it has a unique shape that is easy to adjust based on your body's anatomy. Such flexibility provides you with ultimate comfort and precise stimulation.
App-Controled Play
The sex toy can be fully controlled via the special We-Connect app. You and your partner can both take turns in taking charge of the intensity of the stimulations.
Even though it's technically a couples' toy, it's perfect for solo experiences and stimulating the G-spot together with the clitoris. Not only that, if you're in a long-distance relationship, your partner can please you from a distance.
Squeezable Remote
If you think this toy can't get any better – let me introduce you to the squeezable remote that comes with the toy. It's designed to work the way your body naturally reacts to intense sensations. To put it in other words – the more intense the action gets and the more you squeeze the remote in your fist, the stronger the vibrations become.
Triple Stimulation
When the sex toy is worn during penetrative sex, it provides triple stimulation. This means that the penis, along with the clitoris and the G-spot are stimulated at the same time. So, both partners can benefit from what this toy has to offer and experience more intense sensations.
Body-Safe Materials
We-Vibe uses only body-safe materials to produce their sex toys. This means that you and your partner are protected from unexpected allergies or skin irritations. The sex toy market is still regulated very poorly, so there are many toys with harmful substances still circulating. So, before you buy anything, make sure to read the labels. Especially, if you're not familiar with the manufacturer.
Easy to Use
This sex toy comes with touch-sense technology. It has special receptors hidden under the We-Vibe logo. These receptors take into account your body movements and help control the vibrations. So, the toy works in sync with your body. There are three unique modes and experiences to choose from via the We-Connect app.
Couples-Friendly
Long or short distance – most couples will find this toy a suitable addition to their sex life. Designed to please both partners when they're connected, this toy can benefit the solo sexual experiences as well. The imagination is the limit.
100% Waterproof
If you and your partner enjoy some hot and steamy sex in the shower or the bathtub – take the We-Vibe Chorus with you. The toy is fully waterproof and won't break when in contact with water. So, your hot baths are about to become a lot hotter.
Specifications
These are the technical specification of the toy.
Available Colors: cosmic blue, cosmic pink, we-vibe purple, crave coral
Run Time: 90 min
Charge Time: 120 min
Materials: ABS and Body-safe silicone , produced without phthalates, BPA or latex
Dimensions: H: 44 mm B: 33 mm L: 78 mm Remote: 37 x 96 mm
Warranty: Two years
As you can see, it has a long warranty, long run time and is completely body-safe.
What's Inside The Box?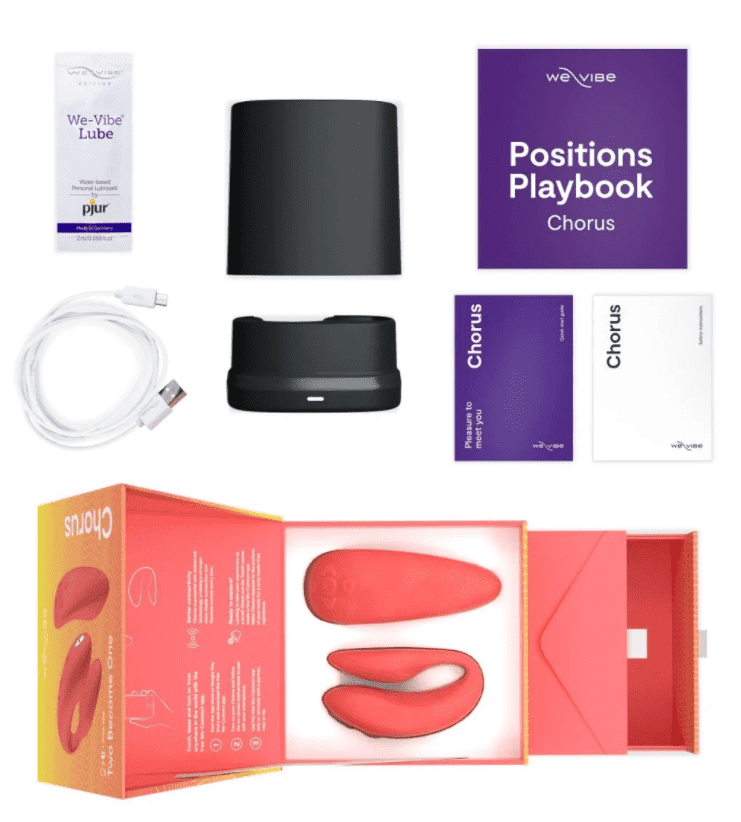 Here is the full list of items included in the We-Vibe Chorus box:
We-vibe Chorus in Cosmic Pink / Purple / Blue color
Squeeze Remote tighter squeeze means stronger vibrations
Storage case / Charging base
USB power cable (port not included)
Quick-start user guide
2ml sample of We-Vibe Lube™— made by pjur®
That's it! You have everything you need to get the fun started.
We-Vibe Chorus In Action
Getting a good couples' toy can be very challenging since both partners have to like it. Or at least not mind it, as long as the other partner enjoys it.
That's exactly what happened to me and my partner. My husband said that the toy does basically nothing for him, so he didn't care whether the toy was there or not.
When it came to my experience – it was pretty good. It wasn't a game-changer but it was fun and I enjoyed the extra stimulations. However, this toy only worked for me when we were in positions facing each other. Anything from behind felt uncomfortable, sometimes even slightly painful.
However, on a positive note, from what I've heard, many couples really enjoy this toy and really do benefit from the three-way stimulation, so there's a chance that the toy will actually work for you.
Since it didn't work that well for us, I turned it into a solo play toy, and sometimes I wear it when I take a long hot bath (I simply hate any purchase going to waste, so I try to find a way to use it one way or another).
Tips For Using Your Sex Toys
If you are a first-time buyer of a sex toy, they can be a little intimidating. However, there are several things to learn in advance to make your experience easier.
Start Slow and Get Used to Experiences
There are a few reasons why a newly acquired vibrator may not feel great straight away. First, it takes a little bit of time to get used to the sensation of using a vibrator. Second, it can take a while to find the right spot on your body to use the vibrator. And finally, it takes a little bit of time to figure out the right settings and speeds to use.
Hygiene is a Must!
Cleaning a sex toy is a must. You need to do so in order to:
Prevent the spread of bacteria and STIs
Prolong the life of the toy
Keep the toy clean and hygienic for yourself and your partner
Moisturize and Lubricate
The use of lubricant can make a vibrator feel better. Even though the vagina is self-lubricating, additional lubrication further reduces the friction and ensures smooth experiences.
We-Vibe Chorus Reviews
Here are some reviews of the We-Vibe Chorus that highlight both positive and negative aspects of the toy. Each review was written by a verified buyer on the official We-Vibe website, so you know that you're reading genuine experiences. The more you learn about a product before you buy it, the more likely you'll choose a well-fitting product that will bring you a lot of joy.
This was just the thing my relationship needed. We tried so many programs and so much advice for keeping that 'spark' in our sex life but it always just seemed so forced. We've since discovered that a sex toy like this one, which can be used during sex, doesn't go in some radical new direction — it just makes the sex better for both of us! Chorus adds delicious internal and external massage via vibrations during our lovemaking, and my husband also claims that these sensations feel great for him as well. This one is always what we reach for when the mood is right.

Jules
Nifty concept that holds up in practice; adding some additional stimulation to the clitoris and the G-spot while being penetrated by a male partner has been great in my experience. If you're like me and ever wished that the penetrative act of sex had a little more to offer, then this is definitely the toy for you. Wait for a sale to snatch this one up like I did and you won't be disappointed.

Yumi
Looks weird but works amazingly good

Tommy
We bought a second one. One for my girlfriends appartment and one for mine

Zac
Alternatives to We-Vibe Chorus
The We-Vibe Chorus is a good toy for couples' fun as well as solo experiences. However, if you are looking for something slightly different, here are some alternatives to consider:
Lelo Tiani 3 – this toy has a wide head and large surface area to stimulate the area of the clitoris at many angles. The inner handle is narrower and is designed to firmly press against the G-spot.
Lelo Ida – one more toy from the luxury brand Lelo. What makes Lelo Ida special is the fact that the handle that goes inside actually rotates to hit the G-spot from various angles.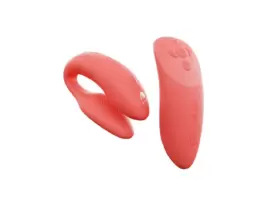 Order Now
The Verdict on We-Vibe Chorus
Overall, it is an exciting toy that will spice up the sex life for many couples. However, when it came to my and my husband's situation – the toy simply didn't fit our anatomy. It did nothing for my husband and pleased me only when we were in positions facing each other. In any other pose, the toy felt uncomfortable and as if it didn't belong between us.
Other than that, it comes with a squeeze remote which is a brilliant idea and should be very fun given that the toy works for you and your partner. The tighter you squeeze, the stronger the toy vibrates. Even if you decide to get the toy and it doesn't work for penetrative sex, you can still use it in other ways, like solo play.