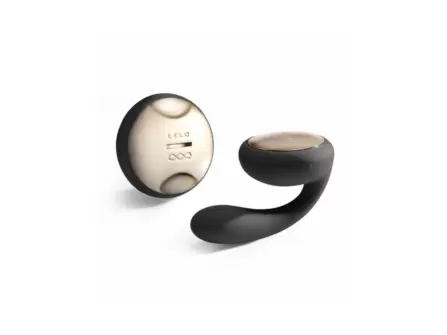 Lelo Ida
Overall Rating
4.35 out of 5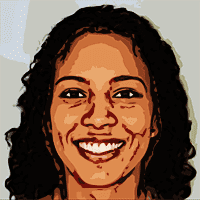 Written by
on , updated on
Lelo Ida
If you are looking to add some more spice to the bedroom – you're in the right place. Lelo Ida is a couple's sex toy, designed to make your bed games more fun.
The toy is made to be worn during penetrative sex to increase stimulation for you and your partner. Also, it comes with a remote controller for effortless navigation.
Lelo Ida Specs
Here are the main technical details of Lelo Ida. Pay special attention to the size and insertable length!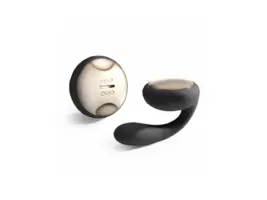 Order Now
Made from: Body-safe silicone / ABS
Size: 165 x 35 x 33mm / 6.5 x 1.4 x 1.3 in.
Diameter: 37.8mm / 1.5in.
Insertable Length: 95mm / 3.7in.
Charging: 2hrs at 5.0V 500mA
User Time: 2 hrs
Max. Noise Level: 50dB
Interface: Single Button
Lelo Ida Benefits
Lelo Ida is a sex toy that can be used alone or with a partner. It's a very versatile toy that comes with numerous benefits for your pleasure.
Spice Up you Sex Life
Sometimes we need an extra kick in our relationships. The reasons vary, however, Lelo Ida could be the kick that you're looking for. This special vibrator makes sex easier. Due to the additional vibrations it gives, you and your partner need to think less about the clitoris and the G-spot being stimulated in the right way. Why? Well, because the toy is there to help you concentrate on pleasure more than rubbing.
Dual Stimulation
Well, it might be even a triple stimulation if you cunt in the penis. This sex toy will rub your G-spot with a finger-like stimulation and the clitoris will feel those vibrations two. Now, let's add the penis and the intimacy you get from being with your partner – and voila – fireworks!
Virbartions, Rotations and Pleasure
The toy comes with 8 unique vibration patterns that vary from silent murmurs to rocket launches. Not only that the toy actually rotates inside you, therefore hitting the G-spot from various angles. All these sensations come with a long-lasting battery and can please you for up to two hours without any interruptions.
Body-Safe Materials
Lelo cares about you and your health. This sex toy, just like any other product of this is made from body-safe materials. This means that you and your partner are in good hands and won't experience any unexpected skin irritations or allergies. Only the softest silicone and highest-quality ABs.
Remote Controls
The Lelo Ida vibrator comes with comfortable remote control. This means that you can have full control over it or you can give the control to your partner. The remote makes it easy to navigate together with teasing and pleasing. After all, wouldn't it be annoying if you're about to climax and instead of pressing a button on a remote you would need to bend and reach the toy itself?
100% Waterproof
Just like most Lelo sex toys, Lelo Ida is fully waterproof. This means that you and your partner can take the toy and make your morning showers that much more exciting. Warning – you might feel too relaxed before a long day at work.
Discreet Shipping
Lelo values your privacy. That's why each and every item you order from them will come in plain cardboard boxes. In most cases, there will be no information about the manufacturer or the contents of the box. If there is a requirement for international shipments – the letters will be extra tiny.
Tips For Using Your Toy
If it's your first toy, you may be confused whether there is some special preparation required, maybe it will be difficult to clean it, maybe there are things that you need to know? Let me tell you that sex toys are not complicated. Here are some tips that should help you get started:
Lubricate Some More
There's no such thing as too much lube. However, there is too little. so better pick the first option and have too much. Lube reduces the friction of the toy rubbing against your skin. Since your clit is not self-lubricating like your vagina is – get some lube.
Don't Rush – Ease Into It
If it's your first sex toy, it may take some time for you to familiarize yourself with the toy. It took me five times, losing all my expectations of how it should work to finally reach an orgasm. So, don't stress, don't overthink, just let the vibrations sink in and make you cum.
Hygiene is a Must!
Always washing your toys should be like a ritual. This way your toys will be clean won't accumulate dirt, dust, and other nasty stuff that you definitely don't want later transferred to you. So, follow the manufacturer's instructions and keep them clean.
What's Inside The Box?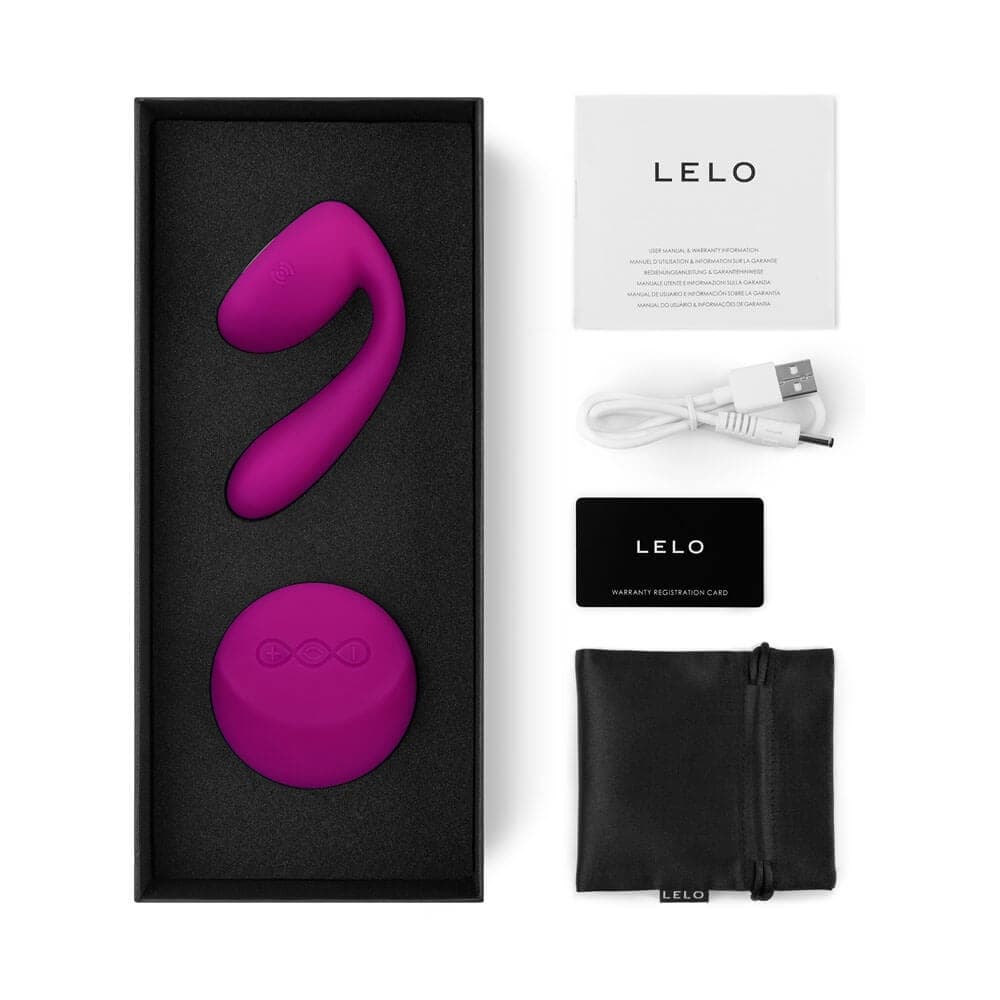 No matter what you order from Lelo, everything arrives in plain carton boxes. However, there's a whole new level of packaging hidden inside. Sleek, chic, and soft – that's the best way to describe their boxing. You really need to experience it. Here's the full list of items you will get when ordering Lelo Ida:
IDA™ Couples Massager in selected color
Wireless Remote Controller
USB-Charging Cord
Satin Storage Pouch to keep the dust away
Warranty Registration Card
Detailed Instruction Manual
2xAAA batteries for Remote
All that is left to do is charge your toy and you can enjoy it. Usually, toys are pre-charged but not to their full capacity, so, you may get a sneak peek but most likely you will still need to charge it before using. Also, if you wish things to go smoother – get some silicone-compatible lube!
Lelo Ida in Action
Unfortunately, Lelo Ida was not the toy for me and my partner. The anatomy simply was wrong, so after a couple of tries, we simply put it aside.
What went wrong? Well, it was very uncomfortable when I put it on and each movement caused more discomfort. We tried various poses so the missionary was bearable.
Other than that, it simply didn't fit. However, it doesn't mean that it won't work for you. Based on what people are talking about it, there are many couples who love the toy.
On the bright side, when I took the toy out, it did a pretty good job of stimulating only the clitoris, so it didn't turn into a total waste. So, always find a bright side!
Lelo Ida Alternatives
Lelo Ida could be the best companion for many couples. However, not all couples are the same. If you feel like this sex toy is not exactly the right one for you and your partner, here are some similar, yet a little different options that could be right for you.
Lelo Tara – this is basically the same device. However, it has no remote control, so there's no option to control it from a distance. It is slightly less comfortable, however, choosing Lelo Tara over Lelo Ida will save you around 30 dollars (depending on where you buy and the promotions they offer).
Lelo Tiani 3 – this sex toy is more flexible and better suits women whose clitoris is higher. As you can see just from looking at the pictures, Ida and Tara are designed for women whose clitoris is lower. Also, Tiani 3 does not rotate inside you as Ida does. However, the handle that goes inside you is more narrow, so if a man has a wider penis, Tiani 3 might be more comfortable.
Lelo Noa – this is basically the same device as Lelo Tiani 3 is. However, the head of the toy is shaped differently and for me personally – less comfortable when it comes to clit massage. Also, it has no remote. So, you will need to reach it to control it. So, that's another downside. On the bright side – Lelo Noa is approx 60 dollars cheaper.
Lelo Ida Reviews
Well, you already know about my experience with Lelo Ida. However, knowing what other people are saying about the product is also useful, since everyone is different and has a unique experience.
Here I selected several reviews that highlight the positive as well as the potential negative aspects of Lelo Ida. Each of these Lelo Ida reviews was written by a verified buyer on the official website of Lelo, so you know that you're getting genuine feedback.
The positive experience with Lelo Ida:
I bought this one after my purchase of the Tiani 24K, which sometimes would hurt me, it felt like it was "too high up" for my clitoris at times which is why I decided to try Ida. And it is so comfortable.
It's not super intense, but it really just adds some extra pleasure to your lovemaking. Makes it more satisfying.

– Maddie P., published on official Lelo website
I bought this as an early birthday gift and I am happy with how it was received. She really loves the texture and it definitely adds some new features to our play.

In closing, to use her words, "I love how it wiggle wiggle."

– Razyr83, published on official Lelo website
Bought this a few months ago. Got a little nervous after reading some negative reviews, but my wife instantly feel in love with it and so did I. She loves the remote control features and I love being able to be inside her alongside the vibe.

Neco, published on official Lelo website
The negative experience with Lelo Ida:
We bought this a month or so ago and have not been pleased with it. It just does not stay in place or stimulate my partner where she needs it. We continue to experiment and love the Lelo products but this one didn't work for us.

– Jimmy287, published on official Lelo website
Bought this thinking it was powerful and it's not its to small and don't stimulate the areas it says it does. You tube the reviews first

– Sucks, published on official Lelo website
We tried it in missionary position and it pressed to hard on the pelvic bone . In doggy it worked better, but it still is a bit Inomfortable . I gues it depends from couple to couple, for us not the ideal toy

– Danny, published on official Lelo website
As you can see from the reviews, both positive and negative, the experience with the toy strongly depends on your anatomy as well as the positions you use it in. However, the amount of positive reviews strongly outweighs the negative ones (on Lelo's website, at least).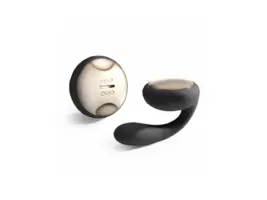 Order Now
The Verdict
Overall, Lelo Ida is a high-quality sex toy that can enrich your and your partner's sexual life. However, since the toy is pretty firm, you may need to try out more than a couple of positions to find the angles that work for you.
Even though this toy will work for most couples – there's always a chance that it may not work for you. However, to reduce those chances you should try it in various positions, with your bodies completely changing angles.