Best Blowjob Toy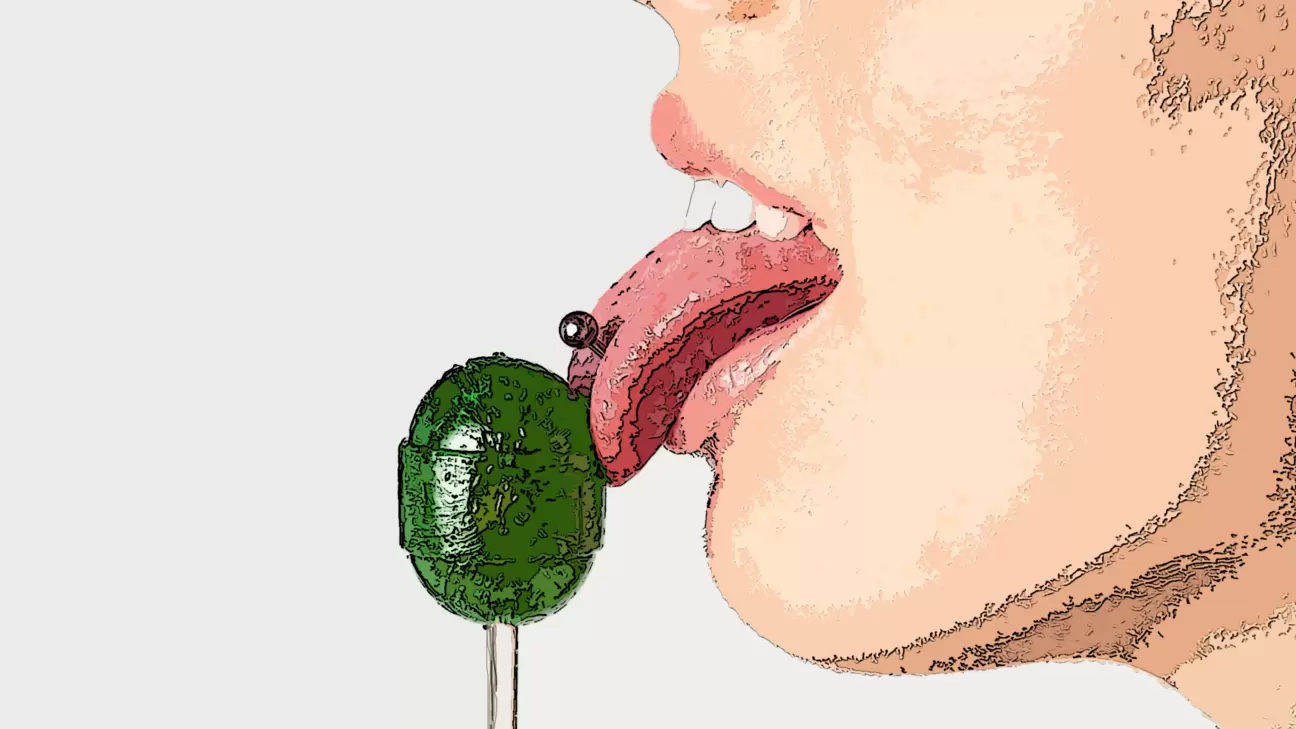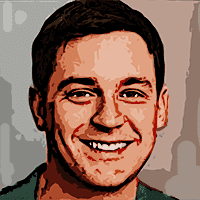 Written by
on , updated on
Getting a blowjob is probably one of the most relieving feelings in the world. However, not all of us are blessed with a significant other who doesn't mind doing the deed on request. I think, no one is that blessed actually. Luckily, some wise people came up with the blowjob toy idea. I simply can't get enough of that.
In general, you can get an automatic blowjob machine that does all the job for you, or you can get a sex sleeve that requires some manual stroking. Both options have some great choices to pick from.
Here you will find the best blowjob toy for men options, both automatic and manual. Picked your favorite? Share it in the comments!
Automatic Blowjob Toy
Automatic blowjob machines become more advanced every year. In some sense, they actually surpass real blowjobs. Why, you wonder?
First, it's speed. An automatic blowjob toy can stroke the penis around 140 – 200 times per minute. Can a real person do that? Doubt it.
Second, the blowjob machine never says no and always is in the mood to please you for as long as you want. Such toys are actually very beneficial as they can take some edge off your significant other.
Even though sex toys can't replace real human connections, I believe they're a better choice than random hookups when you're in between relationships or while traveling.
Sometimes random sex turns out great, however, in other cases, you can end up catching a sexually transmitted infection, or simply get an unsatisfactory experience. To avoid all that, there are machines designed for this sole purpose, where you know that you'll always be getting the same treatment.
So, I believe that it's better to choose a blowjob toy that guarantees the same quality experience without additional risks involved. Here are the best blowjob toy for men choices. Let's start with the automatic ones.
#1 Kiiroo Onyx+
Kiiroo Onyx+ is not only the best blowjob toy, it's one of the best automatic male masturbators.

Save 10% Sitewide
Use TECHYSEX code and get 10% off sitewide while the offer lasts.
Use Offer
Onyx+ is a bestseller worldwide and there are more than just a few reasons for that.
Kiiroo is known for its exclusive male sex toys with super satisfactory experiences and the Onyx+ is one of their masterpieces.
The sleeve of Onyx+ contains 10 inner rings. These rings work simultaneously to stimulate and create realistic sexual experiences.
Also, the motor of Onyx+ is very powerful, yet super silent. It can stroke your penis up to 140 times per minute, imagine any person ever doing that…
Another great thing about the Kiiroo Onyx+ is how actually light and comfortable it is in your hand. The sleek black design not only makes it super luxurious but discreet as well, so it's a perfect travel companion.
The sleeve of the masturbator is very soft and feels realistic, so Kiiroo should be really proud of their creation. That's why the sensations that it creates are very similar to real experiences.
The sleeve is super soft and extra realistic, so Kiiroo must be really proud of their masturbator. The sensations it can give you are very close to the real thing.
If you try it together with VR glasses, you'll understand why it has such a price tag. Kiiroo Onyx+ is real proof of how much the two sex toys industry's giants can achieve along with new technologies.
Also, the Onyx+ comes with a 1-year warranty. So, you're fully protected as a buyer. If you're ready – give Kiiroo Onyx+ automatic blowjob toy a try.
#2 Kiiroo Keon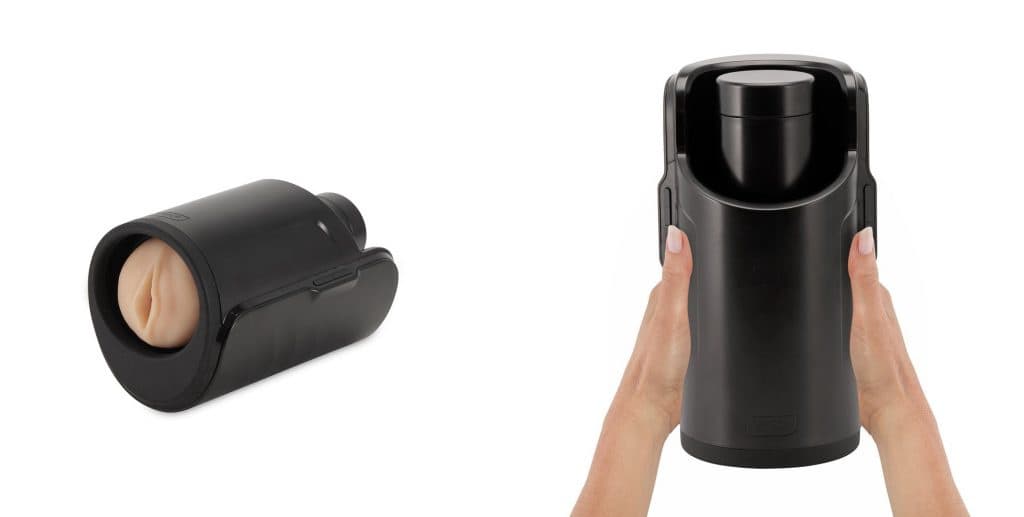 Kiiroo Keon is their newest male masturbator that quickly became a sensation. It's the best automatic masturbator, but it's not exactly for blowjob experience.
If you always dreamed about having Fleshlight Launch – now you can get its alternative since the original Launch was discontinued. However, a new, upgraded version of Universal Launch was introduced. The new toy is better and more advanced than the original one, yet, it's far away from catching up with Kiiroo's technology.
The new Keon comes with a luxurious sleeve that seems very similar to a Fleshlight. What I can say from my experience is that Kiiroo is super good at making realistic sleeves.
Yet, currently, there are around 10 sleeves to choose from, so I hope to see more in the future.
The new Keon is compatible with VR, apps, other sex toys, and so much more that I could keep on listing. Or, to put it in other words, you name it – Kiiroo Keon has it.
However, you need to experience it to understand.
#3 Fleshlight Universal Launch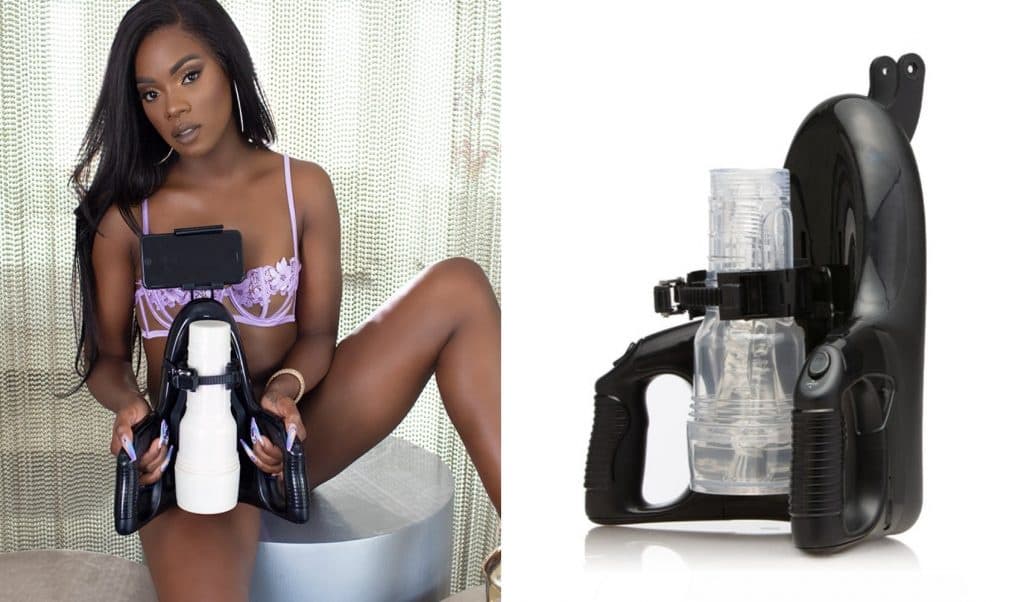 Fleshlight Universal Launch is an automated male masturbator that is compatible with almost any Fleshlight sleeve.
If you've heard about the original Fleshlight Launch, which was discontinued, you probably already have a great idea about how the Universal version works. The main difference is compatibility and speed. The original used to work only with regular-sized Fleshlights. The Universal one works with almost all sizes. The new version also does more strokes per minute.
Quick and powerful, this automatic blowjob toy can stroke your penis over 200 times per minute.
Another great advantage is that this automatic toy can be used with different sleeves. So, you can enjoy not only similar oral sex experiences but anal and vaginal as well.
Currently, there are over a hundred Fleshlight sleeves, so there are more than enough to choose from for any taste.
So, if you're looking for an automatic blowjob toy with an interchangeable sleeves option, Fleshlight Universal Launch should be on top of your list.
Manual Blowjob Toy
Automatic blowjob toys come with a pretty steep price tag. If you don't mind doing the job yourself or simply wish to save some money – consider a manual blowjob toy. Some of these sleeves can later be upgraded to automatic experiences.
In general, a manual blowjob toy is no other than a pocket pussy that has a sleeve that resembles oral sex.
So, if you are the type of person that enjoys blowjobs and wishes to get them whenever you want to – consider getting a manual blowjob toy.
Here are the best Fleshlight sleeves that are perfect to simulate a blowjob.
#1 Flight Commander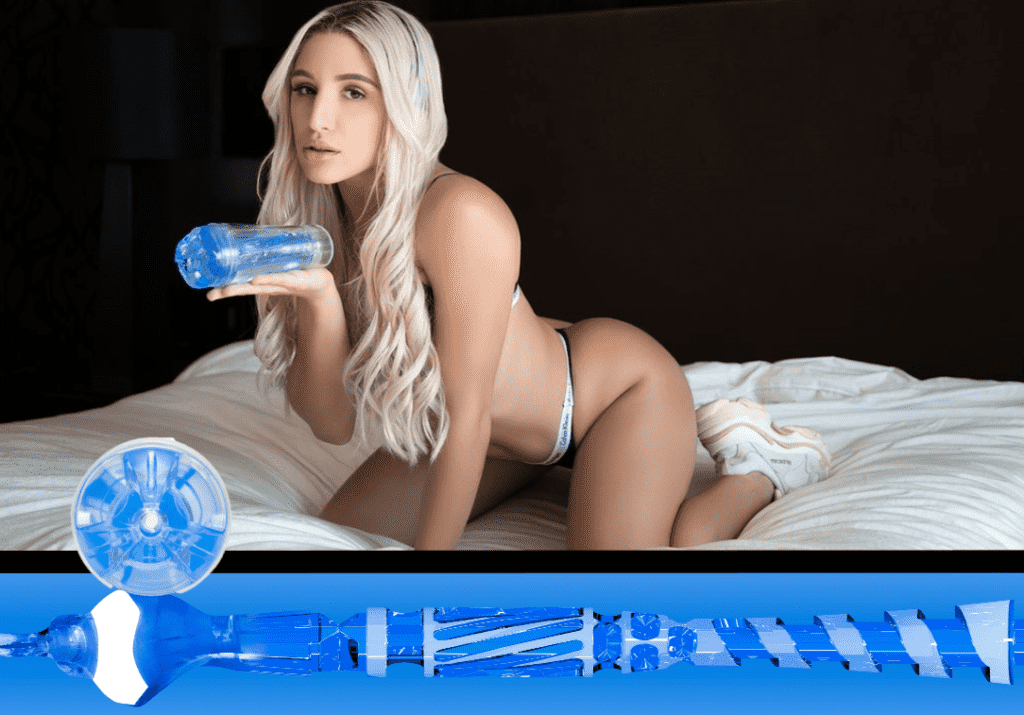 The Fleshlight Flight Commander comes with two separate entry points, so twice the fun and twice the suction for you.
This manual blowjob toy is intense, compact, and perfect for a blowjob in-demand experience. You can use it at home, or take it with you when traveling. The Flight Commander won't disappoint you.
Not only that, you can later upgrade it to an automatic experience and enjoy hands-free blowjobs with the Universal launch.
#2 Turbo Thrust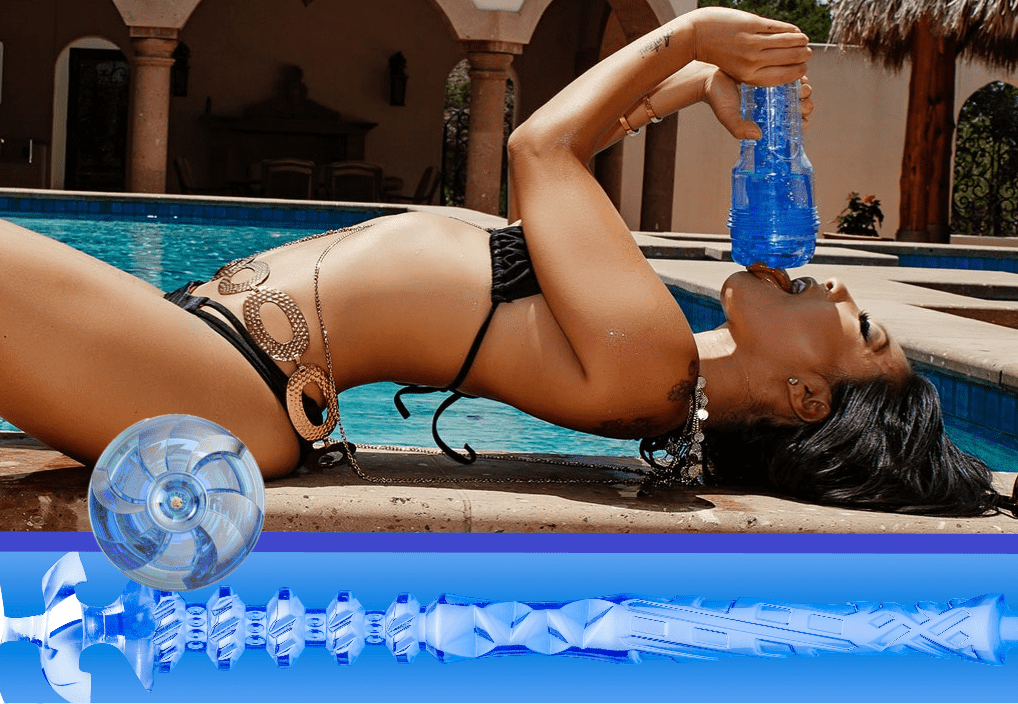 Fleshlight's Turbo Thrust is one of the best-selling Fleshlights, designed to mimic oral stimulation.
Turbo Thrust has a three-part entrance and it is nothing like you have ever seen before.
It is perfectly built to mimic the sensations of getting a blowjob. When it comes to blowjob toy choices, Turbo Thrust can actually surpass most of the deep-throats that you have ever experienced.
Just like the sleeve mentioned above, this one can also become an automatic experience with Fleshlight's Universal Launch.
#3 Fleshlight ICE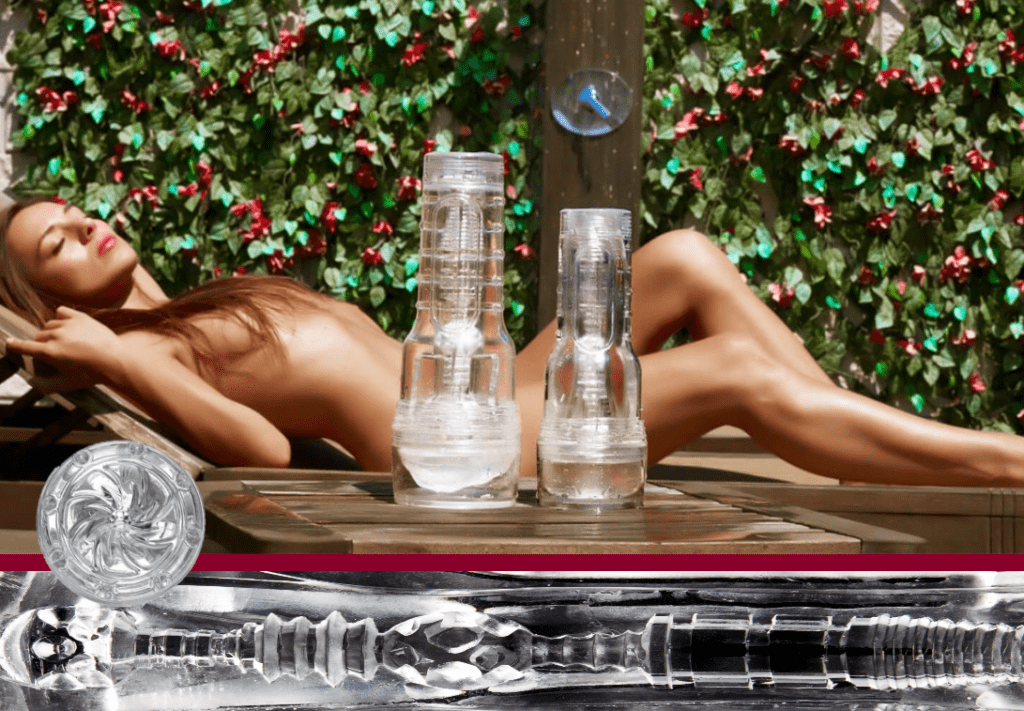 Fleshlight ICE collection is designed for those who enjoy seeing their penis in action. If you are looking for one to be your blowjob toy – PURE is the best choice for that.
Even though it's not as intense as those two listed above, PURE does the job better than you could expect. Also, it's compact, discreet, and fun.
So, if you're looking for that, be sure to consider PURE ICE. Also, you can get it with anatomical orifices. As always with Fleshlight, you can choose from lady or butt orifices.