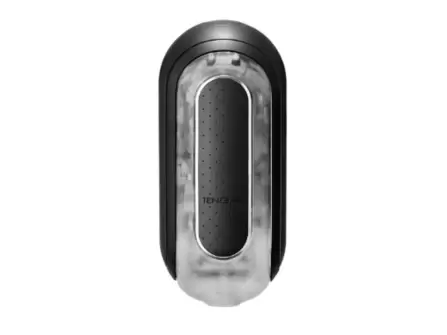 Tenga Flip Zero (EV)
Overall Rating
4.03 out of 5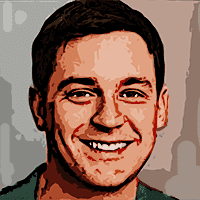 Written by
on , updated on
Tenga Flip Zero Review
Tenga Flip Zero is the most expensive reusable male masturbation sleeve offered by the brand. Naturally the pricier, the more you expect from the toy. Also, it vibrates.
The toy can be electronic or manual. For around $200 you can get a vibrating penis stroker and for around $100 you can get a manual one.
As you can see from the price tag – Tenga Flip Hole Zero costs as a high-end premium masturbator. Let's see whether it can compete with industry leaders, such as Kiiroo.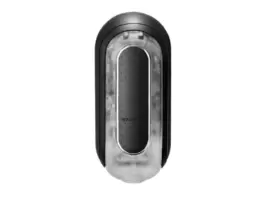 Order Now
The Vibrating Sleeves
There are two Tenga Flip Hole Zero EV sleeves. The White sleeve is a more gentle one and the Black one is a more intense one. Let's see in more detail, which one is worth your attention more based on your needs.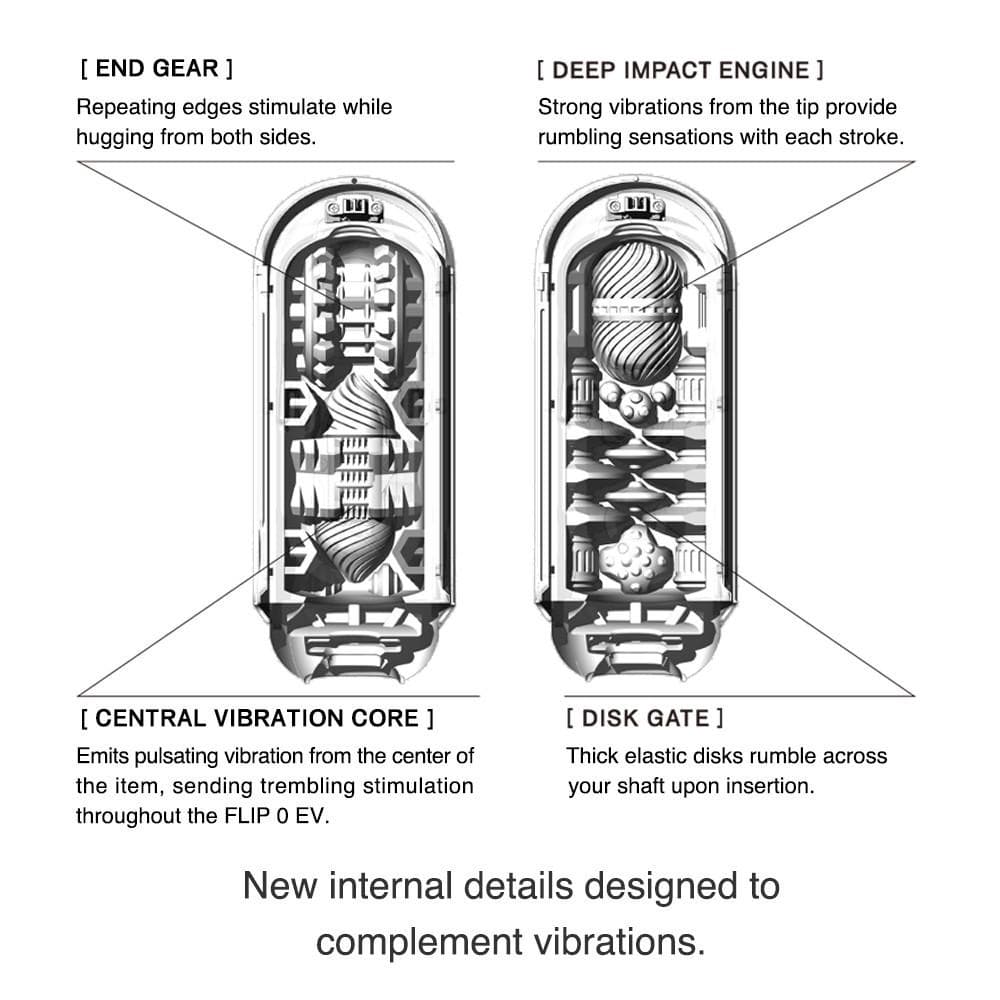 Tenga Flip Zero EV White
Tenga Flip Zero EV White is the more gentle option between the two. The texture of the sleeve is mild intensity and the suction is moderate. It is a good choice if you're looking for your first sex toy or tend to be very sensitive in your private area.
The sleeve starts to really shine when you use the pressing pad in order to remove the air bubbles and create a vacuum around your penis. The vibrations give additional stimulations, however, I wouldn't say that they bring out the wow factor of the sleeve. Overall, it's a fun sleeve, yet, nothing too spectacular.
Tenga Flip Zero EV Black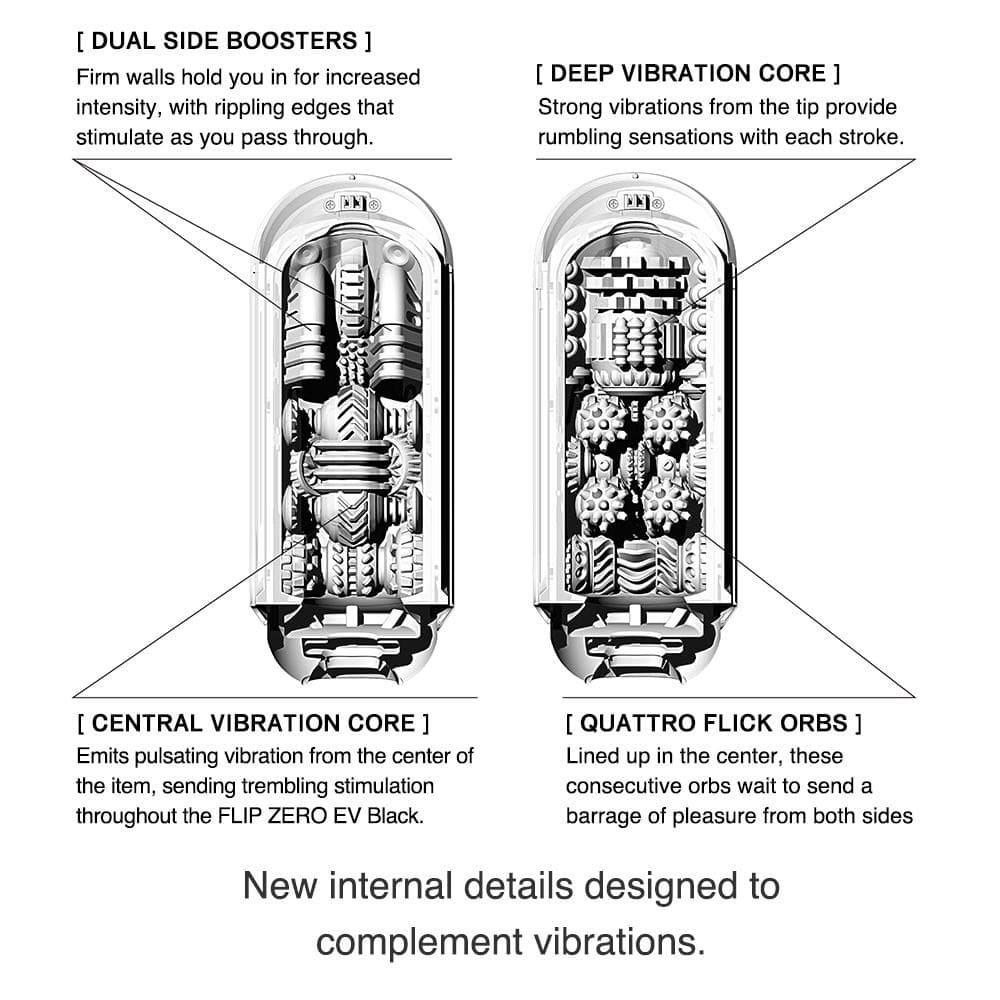 The Black Tenga Flip Zero EV version is an upgrade to the White one. It has a more pronounced texture, therefore the sensations are more intense. Suction-wise, it also does a better job, so overall I would rate it better.
Similar to the White one, you really need to create a vacuum around the penis by pressing the air out. This way the toy will give you its best treatment. When you turn on the vibrations, they give more to the sleeve than they do to the White one. Therefore, this one is definitely a better value for money. I would recommend it for those who have some prior experience with sex toys and already know what a pocket pussy feels like. Yet, there are definitely better toys for the price.
The Manual Sleeves
If you are looking for a non-vibrating Tenga Flip Zero sleeve, there are two options you can choose from. Just like the vibrating ones, the White one is the more gentle one while the Black one is the more intense one. Don't get confused, the non-vibrating and vibrating sleeves are not the same and have different textures.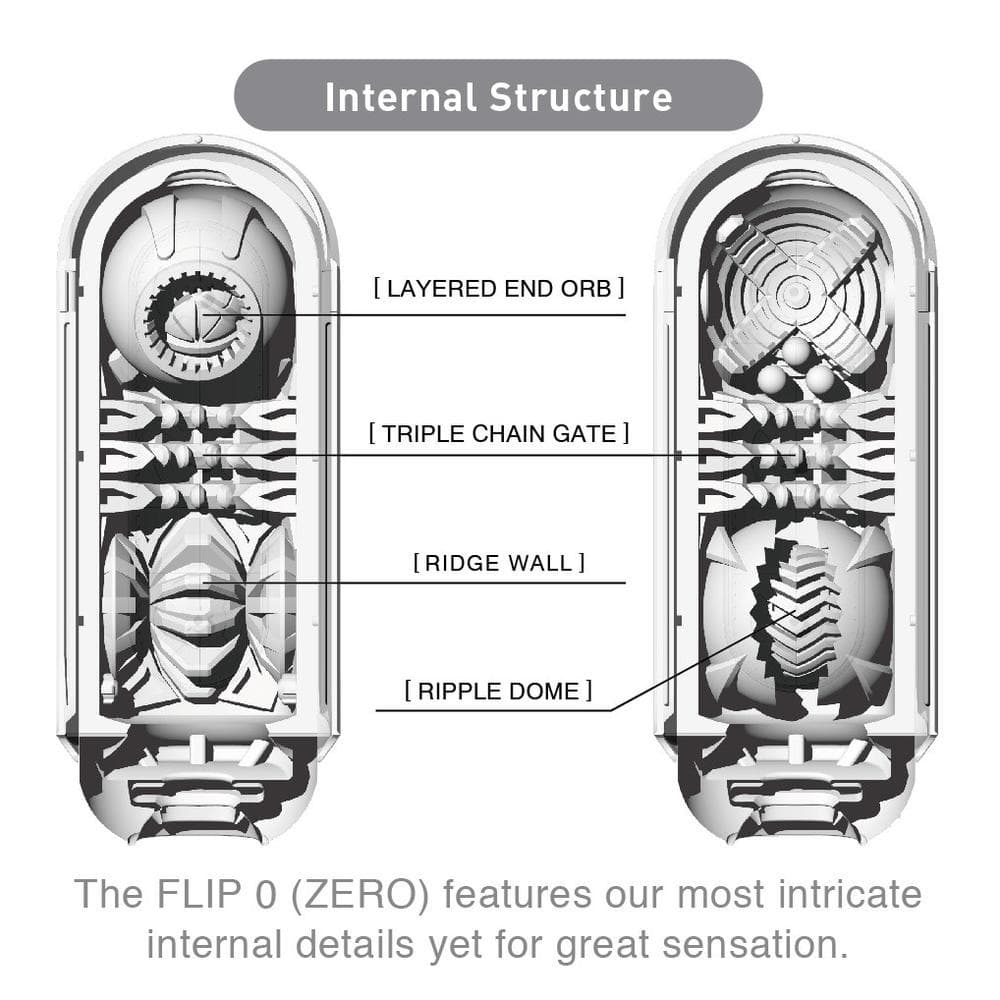 Tenga Flip Zero White
The Tenga Flip Zero seems to be more intense than its vibrating cousin and also has better suction. So, if I had to choose between the two while ones, I would go for this one. First, because it's cheaper, and second, the vibrations don't give a lot to the previous sleeve.
Just like the other Flip Zero sleeves, this one offers the best experience when you create a vacuum around the penis. I highly enjoyed this sleeve and find it to be very well balanced. Therefore could easily recommend it.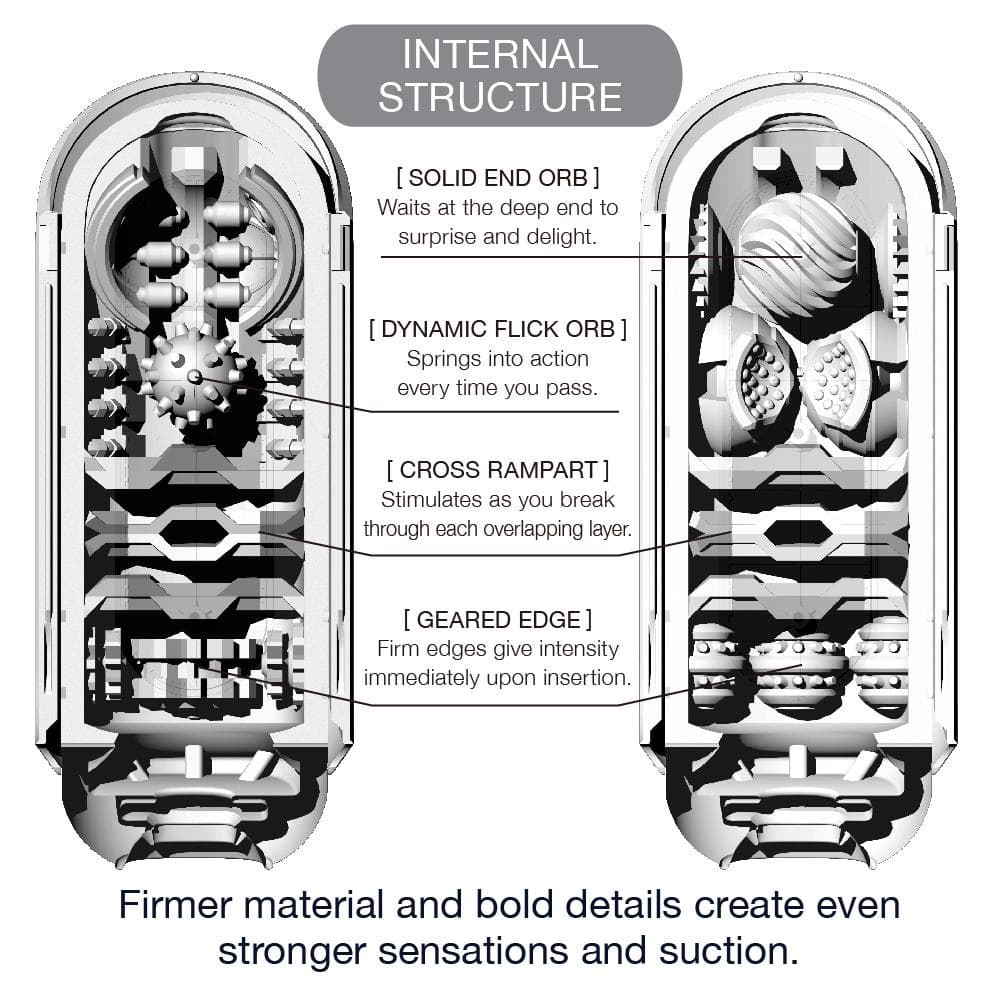 Tenga Flip Zero Black
Just like with the vibrating versions, the Black one is more intense than the White one. I would say that this sleeve has the strongest suction and feels the most intense.
So, if you are looking for strong sensations, this could be perfect for you. I was actually very surprised how much more I enjoyed the non-vibrating Tenga Flip Zero sleeves. They're a lot more exciting and unique. In my opinion, they're worth the money more.
Tenga Flip Zero Benefits
Here are the main benefits that you can expect from your Tenga Flip Zero sleeves:
Easy to Clean
Since Tenga Flip Zero split open in the middle, they're extremely easy to clean and to look after. All you'll need is mild soap and warm water. Don't forget to properly dry them after each use before you reassemble them back together.
Unique Textures
Each of the four Tenga Flip Zero sleeves comes with a unique texture that you won't get to experience anywhere else. You can squeeze the air bubbles out for a more intense experience, or leave them for a lighter touch.
High-Quality Materials
The Tenga Flip Zero sleeves are made from high-quality TPE. Even though it's not as durable as silicone is, it holds its shape together well. However, the material is more porous, so you will need to ensure proper hygiene!
Tenga Flip Zero Downsides
Even though Tenga produces quality products – there are some downsides to the Flip Zero sleeves. Here are my biggest concerns with these toys:
High Price Tag
The Tenga Flip Zero comes with a steep price tag. Various electronic male masturbators come with a price tag of $200, yet based on what you're getting, materials used for the sleeve, and the vibrations offered – you could get better value for your money.
Competition Offers Better
In general Tenga Flip Hole Zero is a fun toy, yet in my opinion, it's overpriced and overrated. For a similar amount of money, you could get a silicone sleeve that is a lot more durable and would keep you happy for a longer period of time.
Good For Only 50 Goes
As the manufacturer suggests, the toy is good for 50 rounds. Of course, there is a chance that it might serve you longer, however, there's a chance that it won't be as good when you're close to 50. As durable as TPE is, it's not silicone.
Long Charging Time
It takes 90 minutes to fully charge the toy and it only runs for around 40 minutes. This means that you will need to charge the toy after each use. Compared to other toys, the run time of the Tenga Flip Zero EV is around two times as short.
How They Work?
Just like any other pocket pussy, this sex toy is a very straight-to-the-point device – lube it up and put it on. However, there's more to it.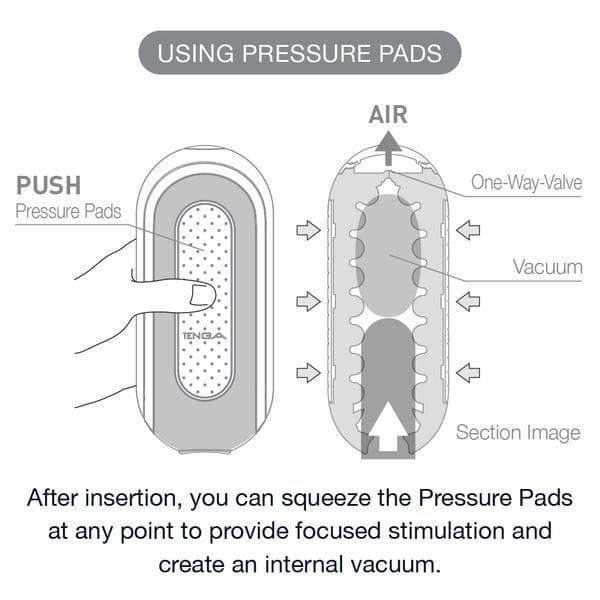 First, each sleeve comes with pressure pads throughout the length of the sleeve. That pad is pressable and squeezable. When you press the pad, the air gets squeezed out so you can use it to create a vacuum around the penis for more intense stimulation and make the toy perfectly enrobe your private parts. Also, even with the air out, you can still press it as you like in order to create more intense sensations.
Once you're done using it, cleaning the toy won't demand a lot of your energy. Since the toy opens up along the middle, washing it and keeping it clean is very easy. I would recommend using mild soap and lukewarm water to keep it nice and clean. Also, make sure you dry it before you reassemble it back together.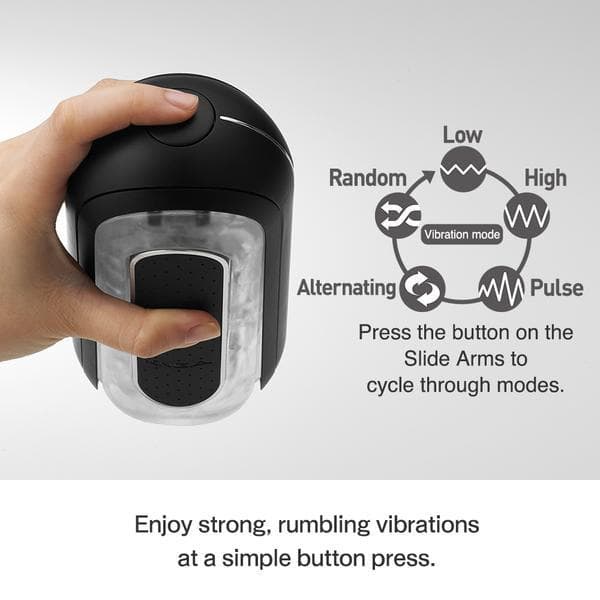 The EV Toys
Everything mentioned before is valid to the vibrating toy versions as well. The only difference is that with vibrating toys, you'll need to charge them and, of course, enjoy the vibrations.
Tenga Flip Hole Zero EV comes with 5 different vibration patterns. In order to jump between them, you simply need to use the button on the side – easy. Once you find the one that works for you – simply enjoy it.
What You Get in The Package?
Here is the full list of items that you get with your Tenga Flip Zero (non-vibrating):
Flip Zero in black or white (depends on choice)
Clear storing case
Sample packs of lube
Detailed care and instruction guide.
Here is the full list of items that you get with your Tenga Flip Zero EV (vibrating):
Flip Zero in black or white (depends on choice)
USB charging cable (no AC adapter)
Charging station
Clear storing case
Sample packs of lube
Detailed care and instruction guide.
As Tenga always does, they included a sample pack of lube to get you started. So, there are no additional items that you need to get in order to use your toy as soon as it arrives.
Tenga Flip Zero Alternatives
The sleeves are fun and will bring you a lot of pleasure. That is for sure. However, there are other alternatives that are made from silicone instead of TPE and come with a similar price tag. That means the toys will be longer-lasting and just as good.
The best alternatives I could suggest are Fleshlight and Kiiroo products. Fleshlight offers a wide range of masturbators that come in different sizes and shapes. Most of them are made in collaboration with famous porn stars. They can also be upgraded to an automatic experience with the Universal Fleshlight Launch.
Other great toy options come from Kiiroo. Kiiroo KEON is an automatic male masturbator with interchangeable sleeves made in collaboration with porn stars. Another, more compact version without the sleeve changing option is Kiiroo Onyx+. Both of these are excellent toys that are worth your attention.
The Verdict on Tenga Flip Zero
Tenga Flip Zero is a fun toy and surely will bring you intense orgasms. However, since it's good for only 50 rounds, in my opinion, the price is too high.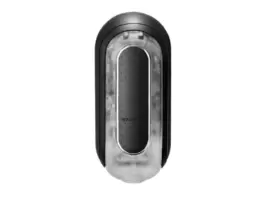 Order Now
For a similar amount of money, you can get sleeves that are just as intense and just as fun. However, they will last you longer, since they're made from silicone and silicone is more durable than TPE.
Yet, if you don't mind the price tag, consider getting the Black versions of the toy, if you want more intense sensations. If you're looking to buy your first sex toy or have a sensitive penis, the white sleeves could be your best choice.