VR Sex Toys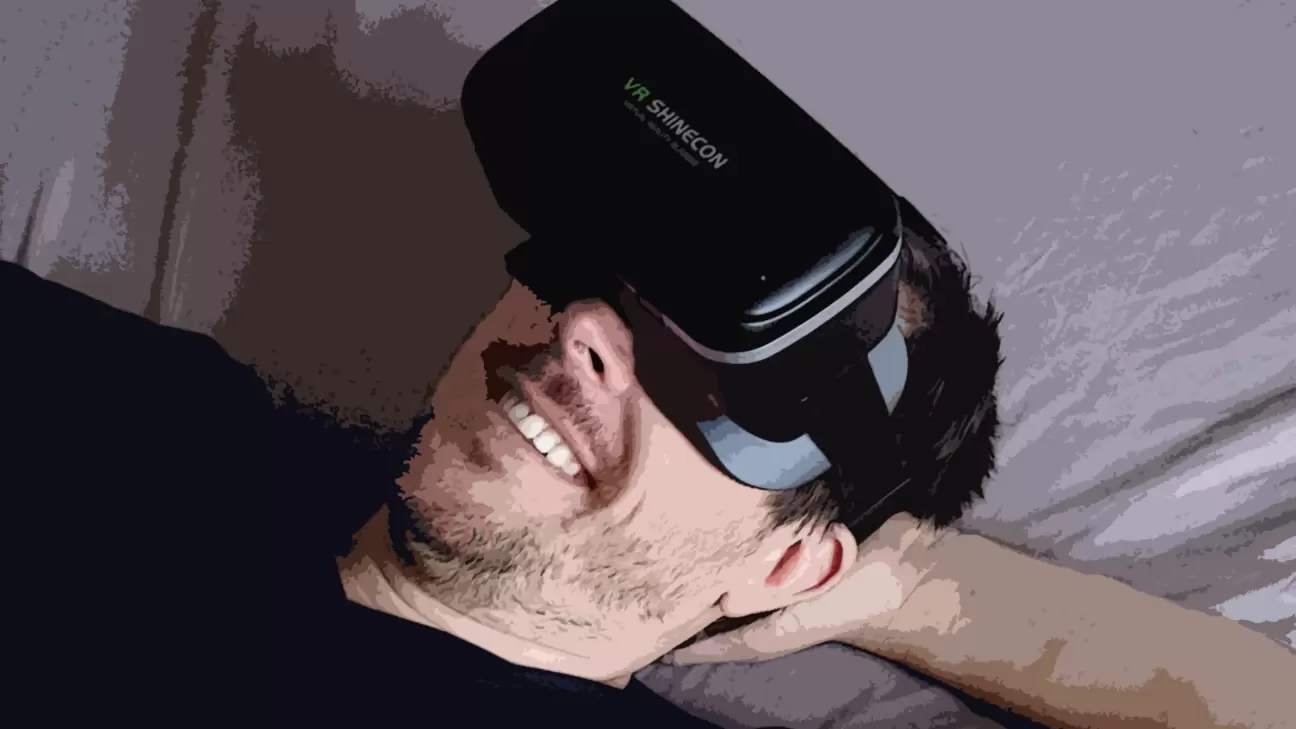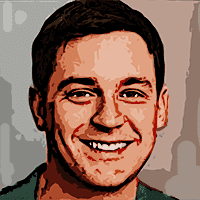 Written by
on , updated on
Technology is expanding ever so rapidly. Now, we have intelligent security systems and appliances at home. We are upgrading almost everything by using technology. So, why can't we use that technology to create a massive and positive impact on our sex life? Well, we already do. That is what the whole virtual reality or VR sex toys are designed to do.
VR will elevate your self-pleasure to a whole new level. Even though, it's something you may not even imagine a decade ago. Just imagine, you are watching porn while using/wearing a sex toy and that toy will move according to the movements made by the performers in the porn video, isn't it amazing?
You will find that when you start using VR sex toys. It is no doubt that VR sex toys are getting popular more each year and the companies producing such toys are innovating newer devices that will give a more personalized experience for the users. They are also collaborating with porn production houses to create videos tailored for VR sex toys.
You will also find that most of the popular porn sites now have a VR version of their site. So, it is quite natural to think that the industry of VR sex toys is growing very rapidly. Currently, the sex toy industry is around 30 billion USD and by 2026, it will raise around 52.7 billion USD.
VR sex toys can also play a major role in that upward movement of the industry. Yes, there are benefits of using such VR sex toys which we shall discuss later on in this article. But, before that, let's give you an overview of what VR sex toys are and why you need them. So, let's begin.
What are VR Sex Toys?
In one simple line, virtual reality sex toys are technology-based masturbation devices. It might seem simple but it's not. You need to use a few devices to start enjoying your experience with VR sex toys.
First of all, you will buy the toy which will use a Bluetooth connection to transfer audiovisual data from the VR device to the sex toy. You will also get a completely hands-free experience with VR toys because you can download their mobile app and use it to control the device.
You will find some customized performance options in these devices and so, you can set up the device just the way you want for your pleasure. Apart from that, you will get a large library of VR porn which you can watch with your partner or alone in 3D high-definition to get a realistic experience.
VR porn provides you with an immersive experience which means you will feel like you are involved completely in the porn scene which makes things very exciting.
But, before you feel excited about using virtual reality sex toys, here is a small thing you need to keep in mind. Some kinks are yet to be integrated with VR sex toys. So, if you are looking for kinky sexual experiences, you should wait before they get integrated with these toys. Meanwhile, you also have to purchase certain equipment to enjoy a VR masturbation experience. Here is a list of things you need to use VR sex toys:
Accessories Needed to Use VR Sex Toys
Compatible VR goggles
Internet connections (Mobile data if needed)
Membership of a VR porn site
VR integrated sex toys
Water-based lubricants
Equipment to clean the sex toy
Other accessories you would use during sex
How to Choose the Right VR Sex Toy
Before you understand why you need a VR sex toy, you need to know how you can choose one for yourself. As you know, the market of virtual reality sex toys is expanding very rapidly and every year, you will find newer VR sex toys appearing in the market. So, it is up to you to decide which one you should go for. So, here are some of the things that you should keep in mind before purchasing a VR sex toy.
#1 The Material Should Be Safe for Your Skin
Even though you are buying a VR sex toy, you still have to keep in mind that you are buying a sex toy that you will be using on your skin. So, the material has to be safe for your skin. In case the material is not suitable for your skin, avoid that toy even if it has the most advanced technology. You cannot compromise your health for anything. So, always go for a sex toy that is made by using materials safe for your skin.
#2 The Device Should Be Easy to Use
Sometimes, VR sex toys seem simple to use. But, when you bring such a sex toy home, you will struggle to connect with your other devices. It is because some devices are very complicated and if you are not a tech-savvy guy, you will struggle to use the device properly. That is why it is always better to choose a VR sex toy that is easy to integrate with other devices. It will give you a better experience of VR masturbation.
#3 Go for a Device with Fast Rechargeable Battery
When you are watching VR porn, you tend to lose track of the time because the experience is so realistic that it is hard to stay time-bound. But, if the battery life of your device is short, then you may not have that timeless experience of watching VR porn. Your experience will hamper when the device runs out of charge. So, you need to pick a device that will have long battery life and also quickly recharges with a USB cable so that you don't have much delay in your VR masturbation experience.
#4 Provides a Large Library of VR Porn
Some devices claim to give you the experience of masturbating along with VR porn but, they don't have a large library of VR porn for you to enjoy. So, what happens is you will get tired of watching such VR porn time and time again if you have a device with a limited number of VR porn. So, you should always pick a device that will allow you to explore a large library of VR porn so that you never get tired of your VR porn entertainment and masturbation.
#5 The Device Should Be Compatible with Other Devices
As you know, when you use VR sex toys, you have to connect them with many devices to have that wholesome experience. You will be connecting the device with the VR goggles, your computer, mobile device, and the sex toy. But, some VR sex toys are not compatible with other devices. So, make sure you pick a VR sex toy that will connect with the gadgets that you already have. Also, if you and your partner want to have fun at the same time, make sure that the VR sex toys you are buying are compatible with the one your partner has. In this way, you will have a better experience for sure.
Benefits of Using VR Sex Toys
Now, buying a VR sex toy is a big investment and you will be thinking about whether you should invest such a big amount or not. Yes, the money can be an issue but if you use a VR sex toy, the experience you will have is worth the investment. So, here are some of the reasons why you should use VR sex toys.
Customized Pleasure for the User
First of all, your sexual needs could be different from others. So, when you are masturbating, it is better to have a sex toy that is customizable according to your needs. That is exactly what you get from VR sex toys. Its customizable pleasure settings are perfect for you to have a lasting orgasm. It will be easier for you to experience sexual climax with such a device.
Enhanced Sexual Stamina
For those struggling with the problem of premature ejaculation or erectile dysfunction, some virtual reality sex toys can be game-changing. As you experience regular orgasms, you will have better composure when you have sex with your partner. Hence, you will not be anxious about your sexual performance and it will enhance your overall sex life.
Improve Intimacy in Relationships
Many couples use VR sex toys together. As a result, they stimulate sexual pleasure for each other which brings them closure. Apart from that, they figure out the sexual needs of each other while using the VR sex toys, which is probably the most important thing during intimacy. So, gradually their relationship also becomes much better.
Best VR Sex Toys
Currently, the best virtual reality sex toys are produced by Kiiroo. Well, at least from what I experienced.
They're high-quality, super intuitive, and extremely pleasurable to use. Here are their newest creations that possess the latest technology.
Kiiroo KEON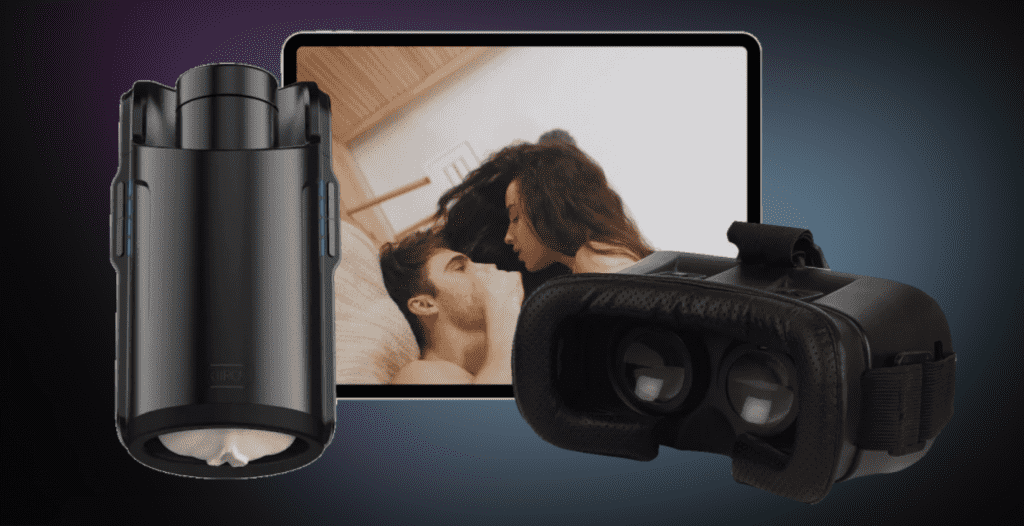 If you're familiar with the Fleshlight Launch, you'll know what KEON is all about. Kiiroo KEON is like a smart version of the famous Launch.

Save 10% Sitewide
Use TECHYSEX code and get 10% off sitewide while the offer lasts.
Use Offer
However, if you're not familiar with the devices, Kiiroo KEON is an AI-powered automatic male masturbator with interchangeable sleeves.
It's fast, it's intuitive – it's everything a man could ever dream of. Not only that, currently there are sleeves available, which were produced in collaboration with famous porn stars.
Kiiroo Onyx+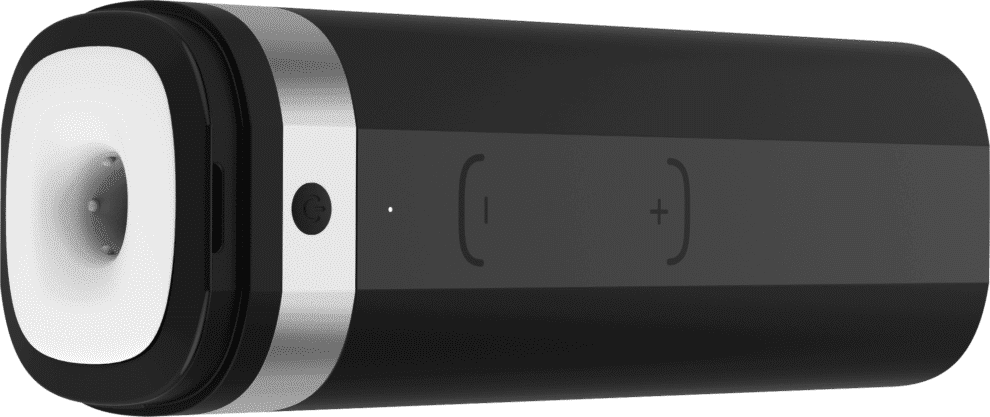 If you don't particularly care about changing sleeves and want a more compact automatic ale masturbator – Onyx+ could be exactly what you're looking for.
Powered by powerful AI technology, Onyx+is popular all over the world. It's pretty compact (for a blowjob machine), long-lasting, and super intuitive.
So, if you wish to get the best out of virtual reality sex toys – consider Kiiroo production. Even though the masturbators come with a price tag, once you try them, you'll understand that they're worth every penny.
Final Words on VR Sex Toys
Finally, you cannot ignore VR sex toys in this day and age. You want to have a more realistic experience of masturbation, customized according to your needs. That is exactly what virtual reality sex toys are providing and therefore, you can witness a gradual rise in their popularity. As technology becomes more advanced, you will witness a faster growth of VR sex toys.