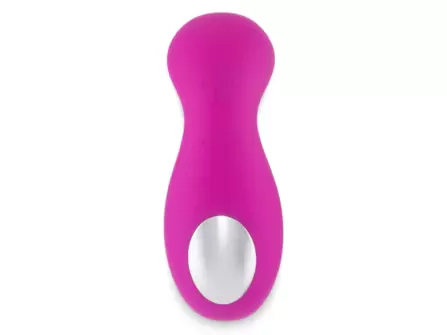 Kiiroo Cliona
Overall Rating
3.63 out of 5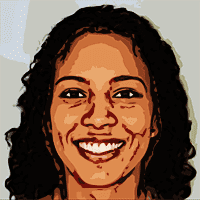 Written by
on , updated on
Kiiroo Cliona
The Kiiroo Cliona is a clitoral stimulator that is specifically designed to provide targeted stimulation to the clitoris. The unique shape of the device allows it to fit snugly against the clitoris, providing direct stimulation to the sensitive area. The Cliona is made from high-quality materials and features a variety of settings that allow users to customize their experience. The Cliona is an excellent choice for anyone looking for a targeted, high-quality clitoral stimulator.

Winter Sale
PowerBlow bundles up to 30% off.
Use Offer
The Kiiroo Cliona features touch-sensitive controls that allow you to control the intensity and vibration patterns. The touch-sensitive controls are easy to use and allow you to experiment with different settings to find what feels best for you. The Kiiroo Cliona is also waterproof, making it perfect for use in the shower or bath.
The Benefits Of Kiiroo Cliona
Here is a full list of benefits that come with Kiiroo Cliona: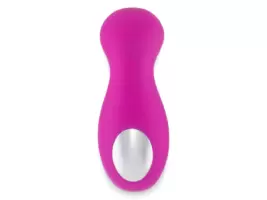 Order Now
Touch-Sensitive Buttons
Cliona comes with touch-sensitive buttons. This means that there's no need to press anything. The toy will react to light touches without an actual press. On the one side, it's easy and requires no effort. From the other side – what if your finger slips and accidentally touches the button you didn't intend to touch?
Clitoris-Focused
Kiiroo Cliona was built to stimulate the clitoris from all angles. The sex toy fits inside the palm for a comfortable grip and has an ergonomic shape to perfectly adjust and embrace the clitoris and give an all-over stimulation for maximum pleasure.
App-Controled Play
Kiiroo uses the FeelConnect app to power their toys. This means that all toys that are powered by Kiiroo will always work together with the app. Such toys can be connected together, used for VR experiences, synced with video content from certain libraries, and more. The app can be used from the simplest task of navigating the toy for solo pleasure to pleasing your partner on the other side of the world, as long as you both have internet connections, the app on your phone, and Kiiroo technology powered toys.
Body-Safe Materials
It is important to find a toy made from body-safe materials to avoid any skin irritations or allergies. The sex toy market is still very unregulated, therefore a lot of harmful toys are still available to purchase. The Kiiroo Cliona sex toy is made from body-safe materials that won't cause you and/or your partner any unexpected skin allergies or irritations. Kiiroo cares about its customers.
Easy to Use
This sex toy can be controlled with the FeelConnect app. This app is user-friendly and makes navigating the toy even during intense moments easy. You can easily control the toy with just a few taps on your screen, which is great for when you're in the heat of the moment.
Couple-Friendly
The toy can be controlled using the FeelConnect app. This means that it can connect with other sex toys that support the same function and enjoy some fun with your partner. Not only that, but this also means that even if you are in a different country, you can still connect with your partner and use the toy. However, it will require an internet connection.
100% Waterproof
The sex toy is fully waterproof, so you can take it into the shower or bathtub without fear of it breaking or getting damaged. Enjoy your bath time!
The Downsides Of Cliona
The Kiiroo Cliona is a fun vibrator for the clit, however, there is one thing about it that could be better.
Controls Are Not Perfect
While having touch-sensitive control buttons sounds very cool and advanced, it can be quite the contrary. If in the heat of the moment your finger slips accidentally – your experience will change. So, that could be a bit annoying.
Specifications
Here are the technical specs of the Kiiroo Cliona:
Materials: ABS, silicon
Finish: Matte chrome for ABS, matt finish for silicone
Size: Approx. 11.5 x 5 x 4 mm
Weight: Approx. 75g without box
Charging: 2 hours
User time: 1 hour
ABS and silicone are body-safe, so the toy won't harm you. When fully charged, you can enjoy it for up to 1 hour. My average use time is around 45 minutes.
What's Inside The Box?
Here is a full list of items that you will be getting together with your newly ordered Kiiroo Cliona:
Cliona™ by KIIROO®
USB Charging Cable
Authenticity & Warranty Card
Quick Setup Manual
The only thing you may need extra is some lube. You can get some together with your order. Consider getting lubes that give extra sensations, like heating or cooling. Even though the vagina is self-lubricating, some extra moistness just makes it a lot better.
Kiiroo Cliona In Action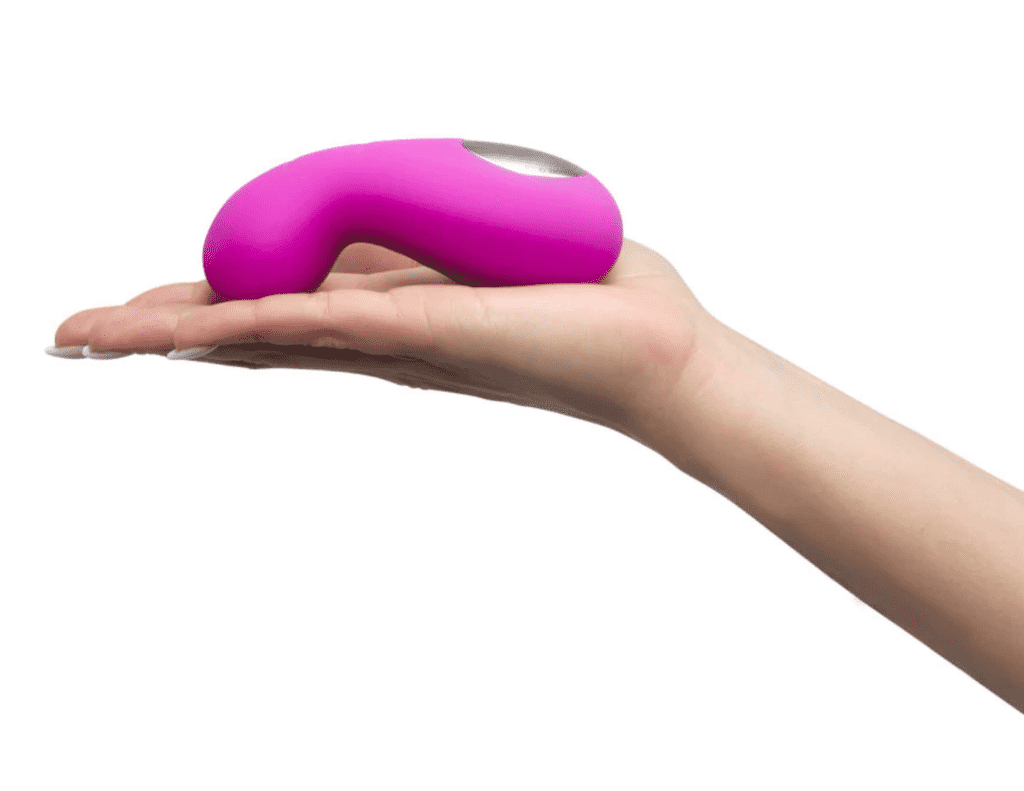 Kiiroo Cliona is one of the few sex toys for women produced by a famous brand. While they focus mostly on male sex toys, they created several for women as well. What particularly intrigues me is the Kiiroo technology that surpasses most other brands in the whole sex toy market.
They offer connecting your sex toy to the special app and actually syncing it to work together with porn content on the FeelMe website. While dudes tell it's great with thrusting sex toys, what can it do with a vibrator? I had high expectations and some sort of a clever and in-your-face way the toy will somehow make sense, but just like Pearl2 (wand vibrator) from Kiiroo didn't, this one didn't as well. So, those extra functionalities that are advertised – I didn't benefit from them.
Now, let's evaluate Cliona as a simple vibrating toy for the clitoris. From this perspective, it has a good shape that makes stimulating the clitoris easy. The grip is very comfortable and you can feel that you're using a higher-end product. Also, the price doesn't go over a hundred dollars which is excellent for a high-end product.
The vibrations of the toy are intense, sometimes too much. So, be ready. The app that controls the toy is a little tricky for a first-time user, but it gets easy once you get it. Another thing that bugged me about the toy is the touch-sensitive controls. They're too sensitive, so you need to be careful as to accidentally not to switch from what you're doing.
Overall, it's a good simple toy to stimulate the clit and other erogenous zones, however, there's a lot of room for improvement.
Tips For Using Your Sex Toys
Here are some tips that could be useful to first-time sex toy users. So, make sure to remember these suggestions as they're pretty much all you need to do to take care of your sex toy.
Start Slow and Get Used to Experiences
A vibrator can be confusing for a first-time user. I'm not speaking about controls, I'm talking all about the vibrations. It may take some time or several uses to get used to the sensations and fully give into the vibrations. So, don't rush yourself and don't have expectations that a vibrator should feel in a specific way. It may be completely different from what you imagine.
Hygiene is a Must!
Hygiene is very important when it comes to sex toys and sex in general. If you don't wash and store your sex toys properly, dust and various bacteria can and will start growing on them. I'm sure it's not something you want to later put inside your body. Unhygienic sex toys can cause yeast infections or other unpleasant conditions that will take a lot longer to cure than it would take to clean a toy. Take care of your body.
Moisturize and Lubricate
99% of sex toys feel better with lube. For me personally, at least. If you've never tried lube – give it a chance. Of course, if the manufacturer suggests no lube with the toy, then don't use any. Lubes come in various flavors, scents, and sensations. Sometimes a heating or cooling lube can lift your experience with a sex toy to completely new heights.
Alternatives to Kiiroo Cliona
If Kiiroo's Cliona is not the toy for your clitoris, here are several alternatives to consider:
We-Vibe Touch X – this clitoral vibrator is super ergonomic and has a unique shape that makes stimulating various erogenous zones easy. The toy has excellent battery life and creates intense sensations during foreplay and sex.
Lelo Nea 2 – a very discreet and very feminine sex toy. If you are just dipping your toes for the first time into this world, it could be a good choice for you. Due to its discreet looks – it's a great travel companion.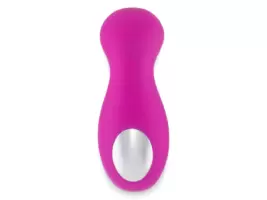 Order Now
The Verdict on Kiiroo Cliona
The Kiiroo Cliona is a decent sex toy with a lot of room for improvement. While it has excellent shape and strong vibrations, there are many not-so-exciting things about it.
The controls that are touch-sensitive are too touch-sensitive. controlling it via the app can be tricky, ar the VR experiences are pretty much meh. Also, require extra investments for the goggles. If you don't have them at home already.