Sex Toys For Women: Best Christmas Gifts For Her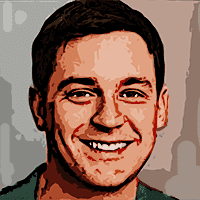 Written by
on , updated on
With COVID-19 not going away and quarantines happening, it sometimes seems that the world has gone crazy. To be completely honest, I've struggled during lockdowns. The only thing that helped me find balance and feel like myself again was forcing myself into a routine. To put it in other words – finding my work, sports, and pleasure balance. So, during these tough times, one of the best Christmas gifts for your significant other is something pleasure-related, in my opinion at least. (I'm pretty sure you know in which direction this is headed). Christmas is only a month away and naturally, most guys start wondering what are the best Christmas gifts for her. Let me tell you, that the gift of pleasure is the best gift for your significant other.
Sex toys are a great way to bring you together, forget about the world and discover each other's bodies from a different perspective. Since I already named plenty of sex toys for men in this blog and you can find a list of the best ones here, this article is dedicated to your female partners and sex toys for women, as well as some suggestions for couples.
With the pandemic around, we temporarily lost some things that give us pleasure and joy. Such include simple things like going out to restaurants and bars, visiting relatives, or simply walking around without a mask over the face. Since we still have the pleasure of sex, what's a better gift than an orgasm to your partner? I know my girlfriend already made her sex toy wishlist for this year. I'm sure that this year's sex toys are the best Christmas gifts for her*.
*Be a gentleman and include a romantic dinner as well. If you'll be ordering take-out, please put the food on real plates and don't eat from food containers.
Best Sex Toys For Her
Here you will find a list of some of the best sex toys for her that you can find on the market designed solely for her pleasure. Everything from small bullet vibrators to intense G-spot-oriented vibrators that could make your Christmas shopping a lot easier. If you're looking for a couple's sex toys, you can scroll down or click here to jump on the page. Long-distance? No problem, click here.
Best Rabbit Vibrator – Soraya Wave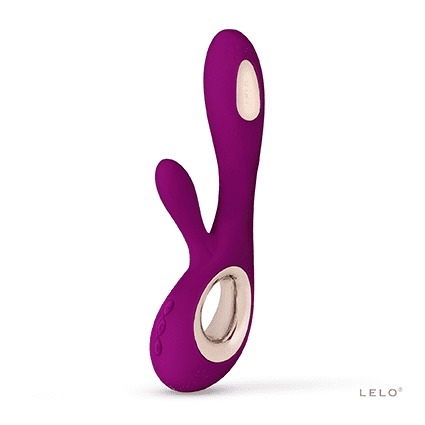 Rabbit vibrators are the overall best-selling sex toys for women. What makes them so special you wonder?
As you can see just from looking at them, rabbit vibrators are designed for double stimulation. This means that the woman gets her clitoris stimulated together with vaginal penetration.
As you probably already know, only 25% of women can reach orgasm through penetrative sex.
The majority of women require stimulation of the clitoris as well. That's probably the main reason behind the popularity of rabbit vibrators.
So, if you wish to give your lady friend the ultimate orgasm toy – a rabbit vibrator is a perfect choice. LELO's Soraya Wave is the best among those.
Soraya Wave comes with eight different vibration settings. Also, the vibrator's bigger hinge features a come-hither motion. As if you were showing someone to come here with your finger.
Those who tried performing it on their partners probably noticed how well females respond to this way of stimulation. Waterproof, rechargeable, and features a super sexy luxurious design – it's the perfect Christmas gift for her.
Best Wand Vibrator – Stronic Drei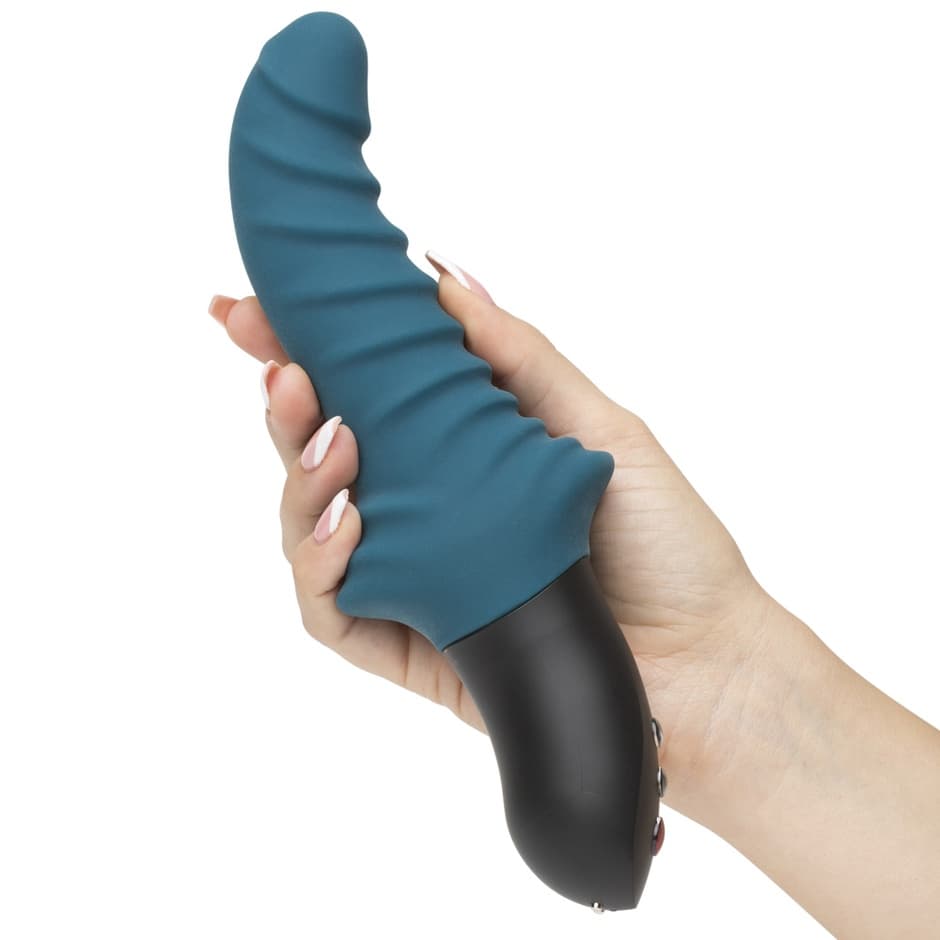 Even though wand vibrators are not designed to stimulate the clitoris, some of them have a special shape that makes the G-Spot super accessible.
Mostly they resemble an upward curved penis. So, in this sense, if your penis is slightly curved – it could actually serve to you as an advantage. You just need the right position.
Stronic Drei is the leader in the wand vibrator category. As my girlfriend says – it's the best want vibrator for G-spot stimulation that she has encountered so far.
What makes it so special? Well, first and most important – instead of simply vibrating, this bad boy thrusts. So, it resembles penetrative sex.
Stronic Drei has 10 different settings, so your lady friend will have more than enough choices to reach an orgasm.
Best Compact Vibrator – Inya Blossom Vibrator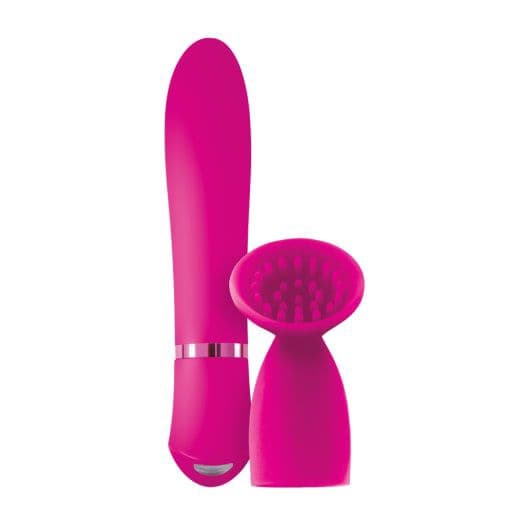 If you feel like your lady friend would prefer a vibrator that is on the smaller side – consider getting her the Inya Blosson Vibrator.
Don't let the size fool you. Even though it's small, this vibrator is strong and multipurpose.
It can be used for intense G-Spot stimulations, as well as clitoral orgasms. All you need to do is simply attach or take off the small sleeve.
This compact vibrator is a super compact and fun Christmas gift for her. When it comes to compact sex toys for women, this multipurpose vibrator is one of the best investments.
Super easy to use, fully waterproof, and runs on batteries.
Best Bullet Vibrator – Je Joue – Internal Bullet Vibe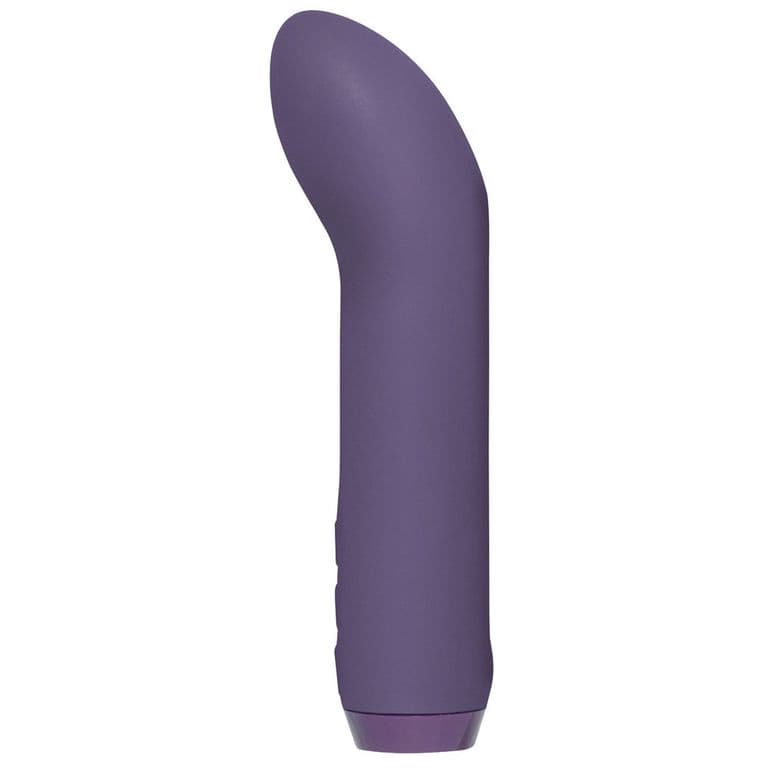 If you are looking for a small and moderately-priced high-end product – consider getting her the Internal Bullet Vibe by Je Joue.
Je Joue is very well-known for producing high-quality and long-lasting sex toys for women (and men).
The special shape of this Internal Bullet makes it easy for it to reach and stimulate the G-Spot.
Internal Bullet Vibe is super strong and has diverse vibration patterns to satisfy the needs of any woman.
This vibrator is fully rechargeable, so there is no need to worry about it running out of power.
Best Clitor Suction Toy – Sona 2 Cruise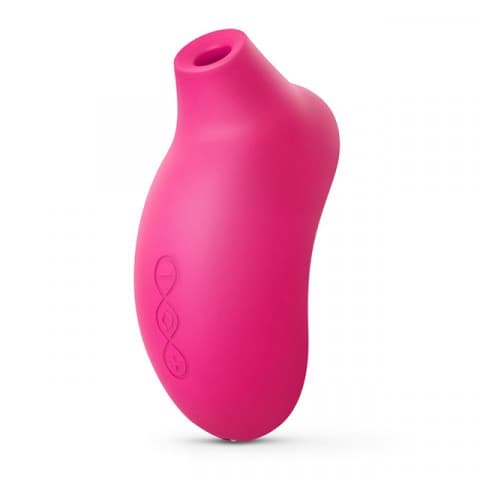 Contrary to regular vibrators, clitoral suction toys are designed to suck the clit. If you lady like her clit being sucked during oral, there is a very big chance that she will enjoy this very much.
It is a new and updated version of the first Sona. Sona 2 is better liked by women since it starts from lighter suction and the tensity builds up. Also, it comes with a cruise control option, so she can effortlessly enjoy the stimulation the way she likes.
Sona 2 cruise can pleasure her for up to an hour without interruptions. That's pretty impressive for such a small toy.
Best Ben Wa Balls – Lelo Hula Beads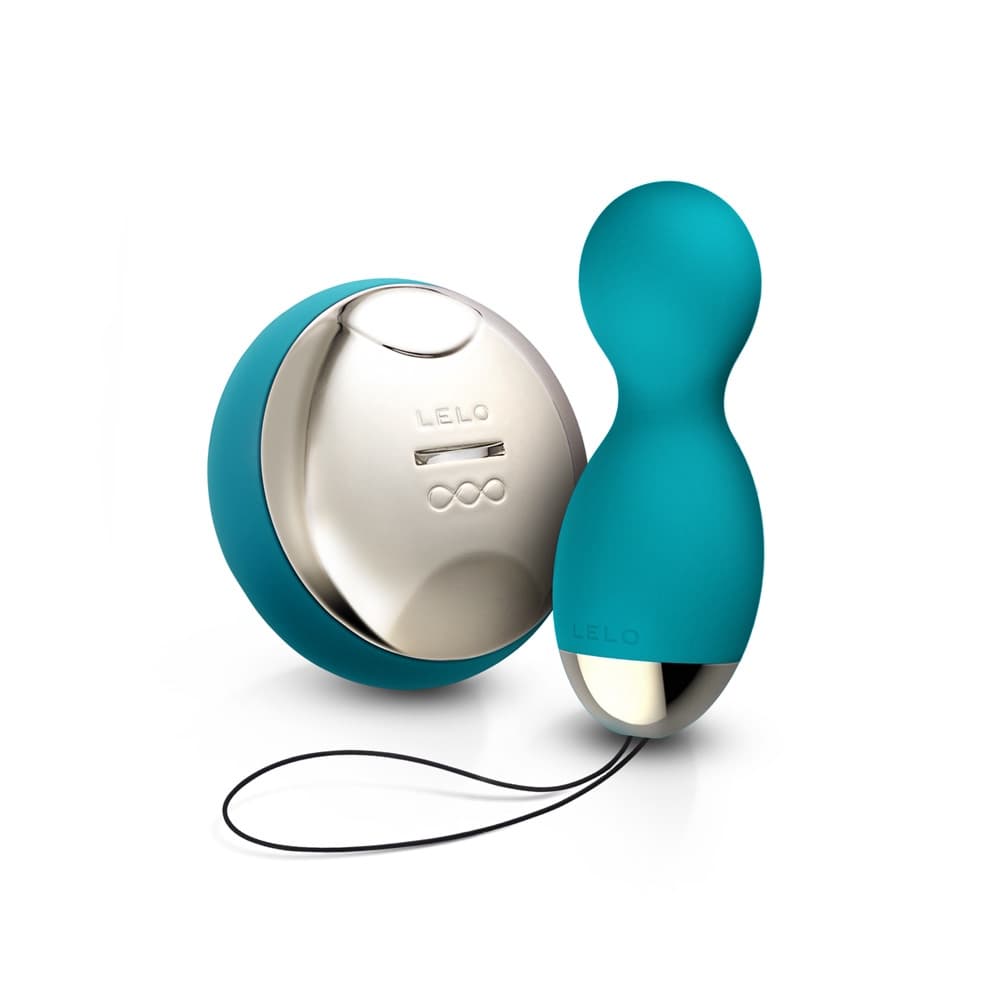 Ben Wa balls are special balls that are designed to provide stimulation when inserted into the vagina.
Even though they're very well-liked the way they are, Lelo decided to take a step further and make them vibrate.
Also, these small balls come with a control device. So, if you have a kinky lady friend, she can even wear them in public and you can tease her throughout dinner at a restaurant.
Usually, such games with teasing lead to super intense sex, so that's what I wish you and your partner. Be kinky and enjoy.
These balls are an excellent Christmas gift for her (and you as well).
Best Sex Toys For Couples
If you're looking for something you and your significant other could share during your intimate time, below you will find some of the best couple's sex toys, designed for diverse experiences. Everything from kinky playing sets to butt plug sets for anal games. However, if you're currently in a long-distance situation, scroll down to find options that are long-distance-friendly.
Best Butt Plug – Aneros Peridise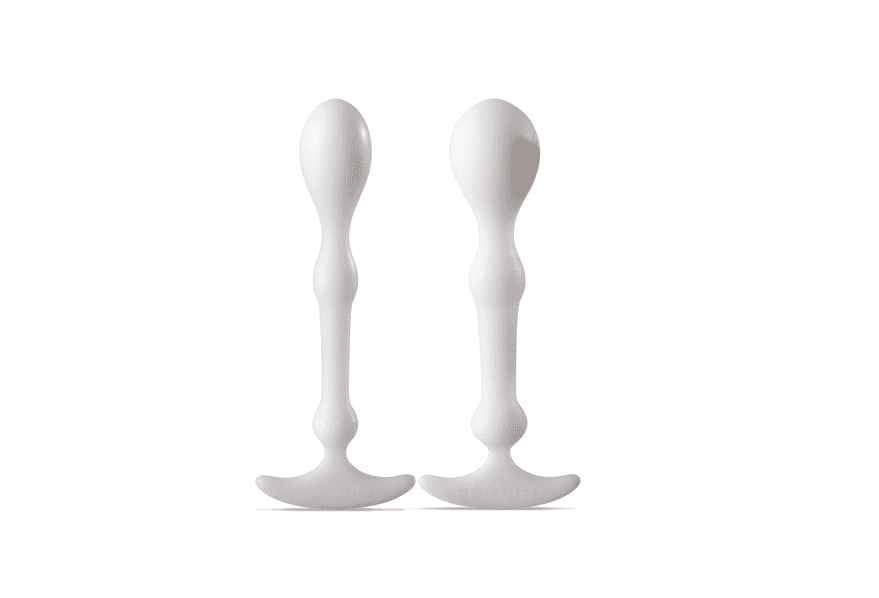 If you and your girl are into anal play – consider getting the Aneros Peridise. Technically it's not a sex toy for women, it's more like a unisex couple set.
These small butt plugs have a unique design that I'm sure you've never seen before. Aneros products use the natural responses of the body once inserted. The toy begins to quiver inside a person without any additional effort from the wearer.
Aneros is a luxury brand that is known for its unique products and the powerful orgasms they can bring. Also, having two toys can make it a couple's play and that is one of the best Christmas gifts for her (and you as well).
Best Cock Ring – Lelo Tor 2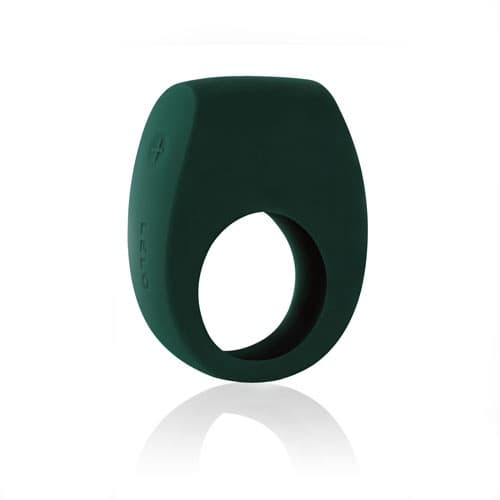 Even though a cock ring isn't technically a female sex toy, it can still bring her great pleasure.
Simple cock rings were used to prolong an erection. Vibrating ones are used to additionally stimulate the clitoris.
As I mentioned before, 75% of women need clitoral stimulation to reach an orgasm. So, if you want to additionally please your lady during penetrative sex – a cock ring is a very good start and could be a great Christmas gift for her.
Lelo Tor 2 is an excellent cock ring and still is the best one that I encountered. It comes with 10 different vibration patterns and also kinda makes your penis look bigger when you're wearing it.
Kinky Accessories – Lelo Pleasure Set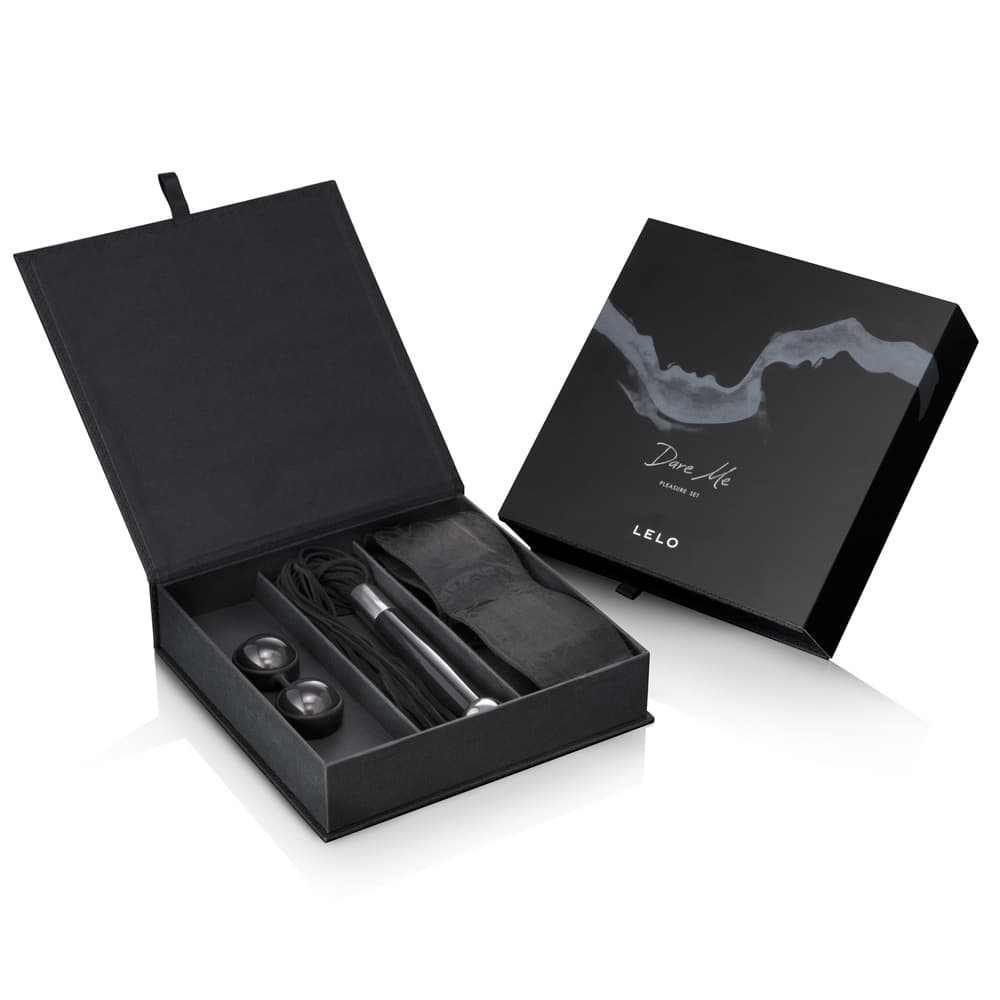 If your girlfriend is a little shy, sex toys for women could be a bit too much for her.
In such a case, I would recommend getting a kinky pleasure set. Lelo makes sophisticated sex kits that are made from high-quality materials such as leather and silk.
So, your friend will feel like she's having a more luxurious sexual experience rather than a more naughty one. A quality whip, silky soft cuffs, and Ben Wa balls are a great starting point and introduction to sex toys.
Luxury, pleasure, and kink – Lelo is an expert in this field. Tease her and then please her.
Best Sex Toys For Long-Distance Relationship
It's tough to live far away from your significant other. Everyone who experienced that knows it. So, if you find yourself in a situation like that now, consider getting some intimate toys that could help you increase your physical bond, without actually being close to each other. These toys can actually work in sync, you can control your partner's toy and vice versa. Also, they're brilliant for solo play. Each of these toys comes from Kiiroo – the interactive masturbation genius. So, you can either get a set, which is usually cheaper, or create a set of your own, from compatible toys.
Kiiroo Keon + Pearl 2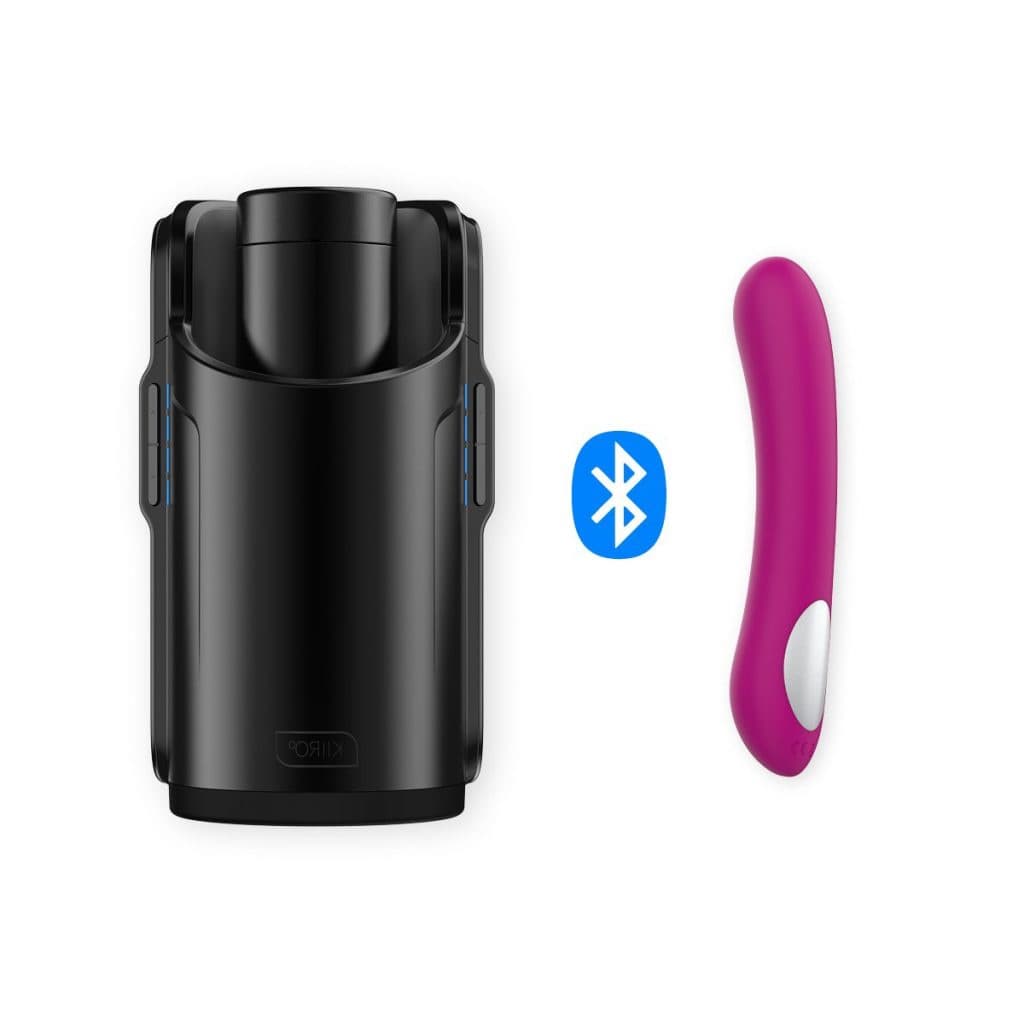 Since this article is focusing on her needs, let's discuss Pearl2. Also, have already written a detailed review of KEON, so that I wouldn't repeat myself, you can see what KEON is about in my detailed review here.
Now, let's discuss Pearl 2. Just like you would expect from a Kiiroo toy, Pearl is smart. The vibrator reacts to the body's natural movements and adjusts the vibrations accordingly.
The toy is made from silky-smooth and body-safe silicone, so it won't cause any skin irritations or allergies to your partner. Also, this toy is waterproof, so she'll be able to enjoy it in the shower.
The toy can be paired with other Kiiroo toys, used for VR and webcam experiences. So, it's perfect to use alone, as well as together with a partner.
Not only that, the vibrator is very ergonomic and can give pleasure from the inside and out. So, I'm pretty sure she will be happy with the gift.
Keon + OHMIBOD® ESCA2™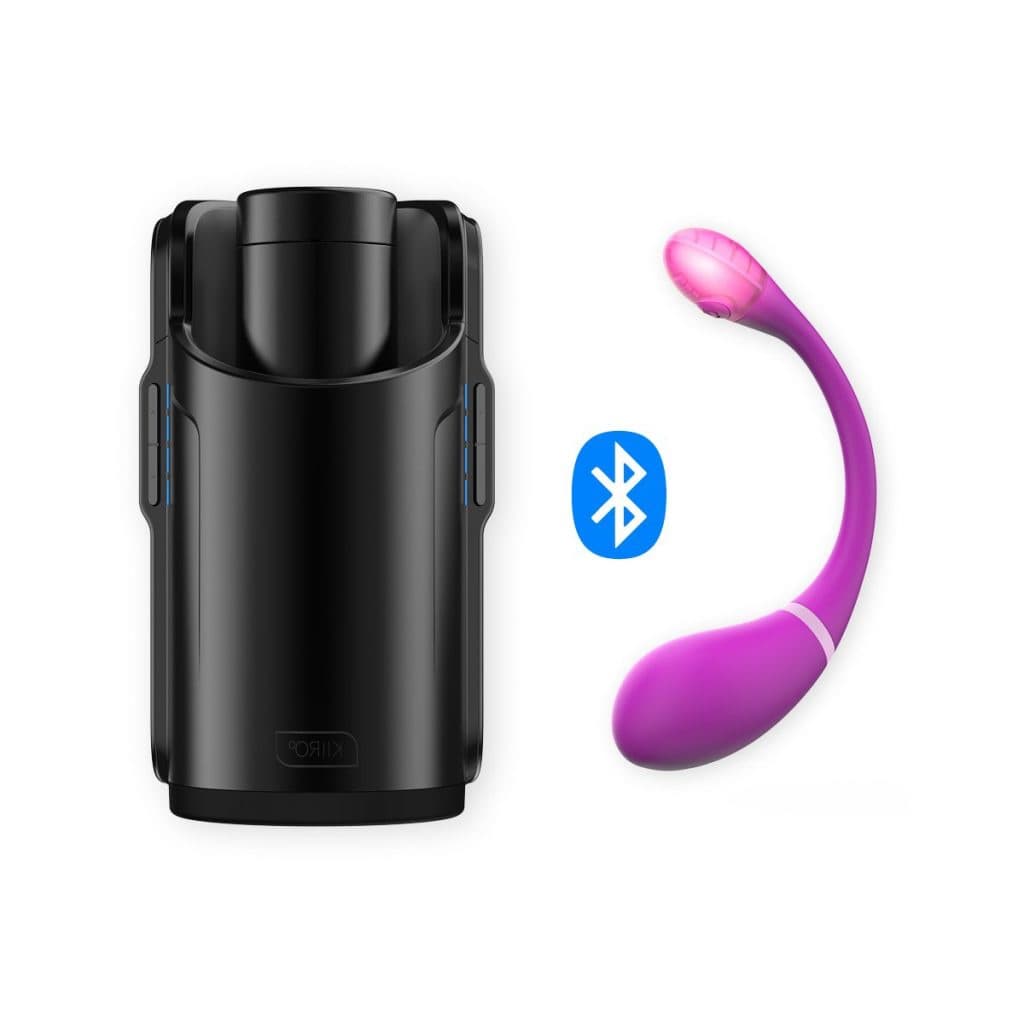 From the first look at it, Esca 2 may seem like an oddly shaped boomerang, however, it's actually a pretty great toy to enhance your long-distance relationship.
Esca 2 is a wearable massager to stimulate hr from the inside and out. Made from body-safe materials, the toy will treat her gently and bring exciting new sensations.
The larger end is designed to go inside her and stimulate the G-spot, while the smaller handle takes care of the clitoris. The smaller handle also has an LED light that works in sync with the vibrations, as well as those signals are transmitted to the app, for the partner to see.
The toy is fully interactive and can be purchased together with KEON – the brilliant male masturbator. You can read the full review of KEON here.
Keon + Cliona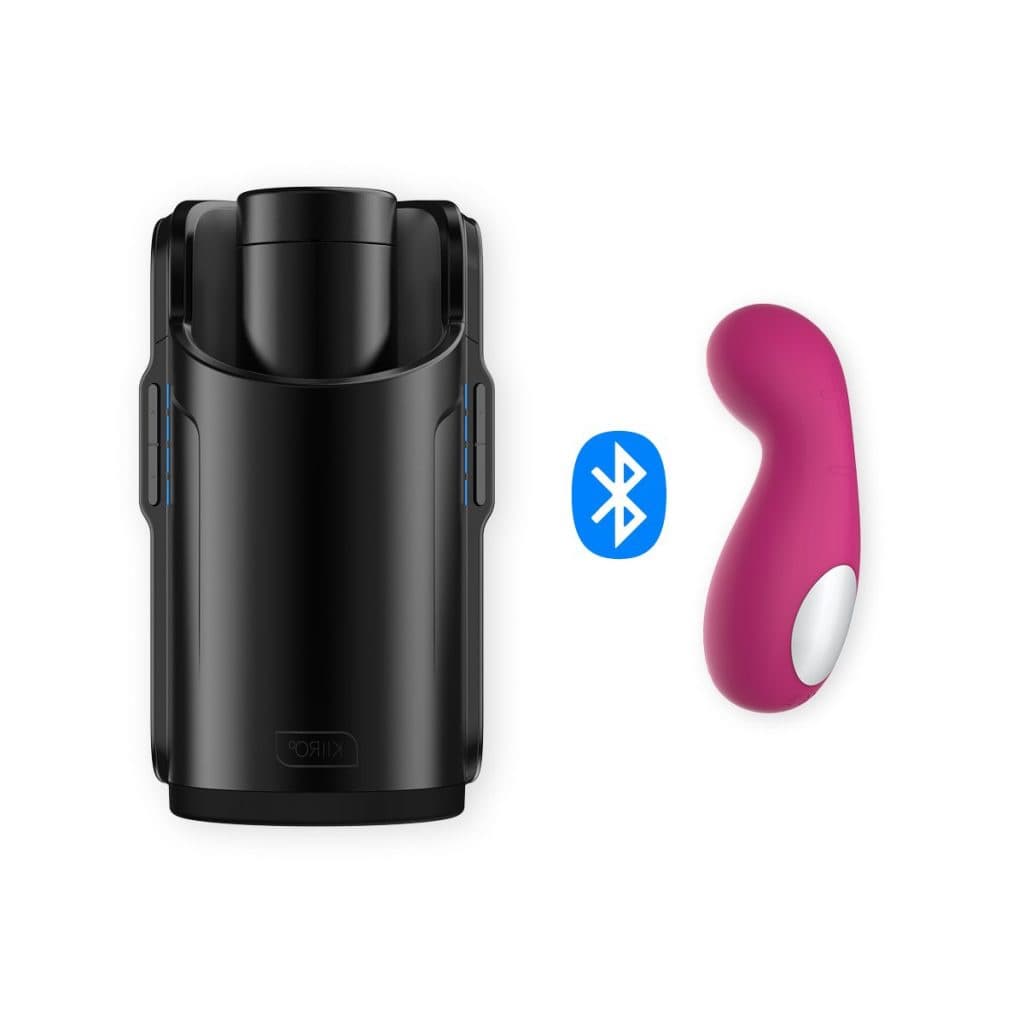 Kiiroo Cliona is a small, discreet, and powerful masturbator for her. It's made from body-safe materials and can be used on the inside and out.
Fully interactive, this sex toy can be used together with other Kiiroo toys and together with VR. The toy is super versatile and ultra discreet. Cliona is perfect for traveling and for anyone who doesn't want bulky sex toys in their cabinets.
The toy can be bought separately, or together with other toys. I would recommend Keon for the man. However, if you prefer Onyx+ or Titan – you can consider getting those. They're pretty great as well. You can see my review of KEON here.
Keon + OHMIBOD® FUSE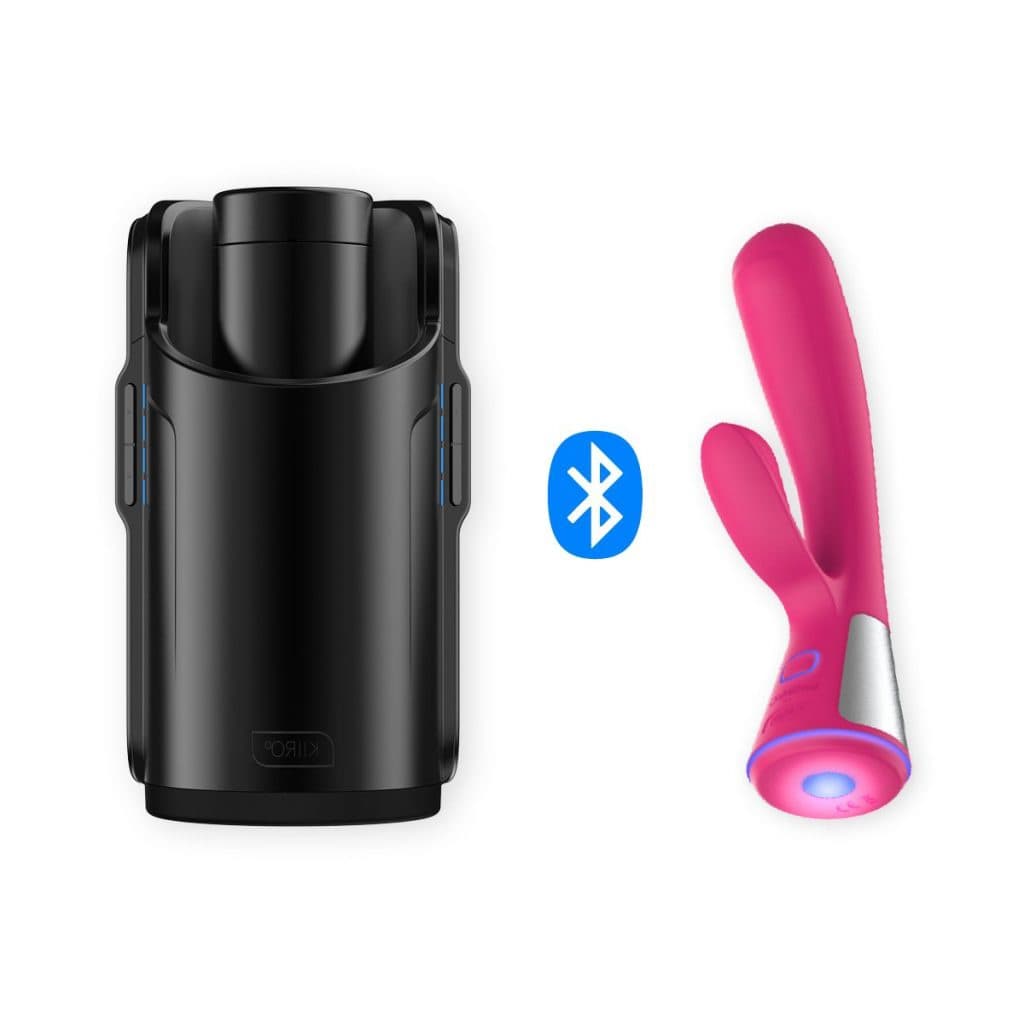 If you are looking for the ultimate combo from Kiiroo – consider ordering the Fuse for her. It's a rabbit vibrator, designed for simultaneous stimulation from the inside and out.
Just like toys mentioned above, it's body-safe, fully interactive, and super exciting.
You can order it alone or in a combo deal – whichever works for you!
Final Words on Christmas Gifts For Her
It's been another tough year for all of us, so being close and intimate is more important than ever.
Sex is one of the best ways to connect with your significant other and for at least a moment forget about all troubles. Sex toys are one of the best ways to bring additional fun.
That's why I believe that this year, sex toys for women are the best Christmas gift for her. Well, you as well.