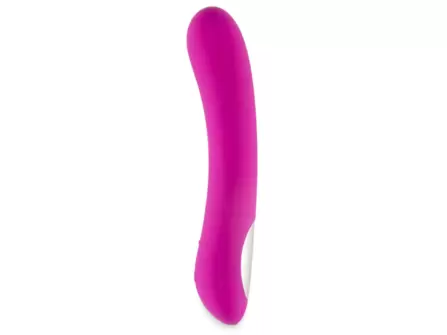 Kiiroo Pearl2
Overall Rating
3.88 out of 5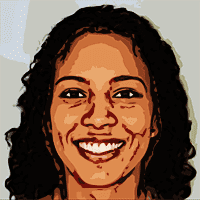 Written by
on , updated on
Kiiroo Pearl 2
The Kiiroo Pearl2 G-spot vibrator is a luxurious, high-end vibrator that is designed to stimulate the G-spot. The Pearl2 is made of body-safe silicone and is 100% waterproof. It has 7 vibration settings and is rechargeable. The Pearl2 is also compatible with virtual reality content, so you can enjoy a truly immersive experience.

Winter Sale
PowerBlow bundles up to 30% off.
Use Offer
The Benefits Of Kiiroo Pearl 2
Here are the main benefits of choosing the Kiiroo Pearl 2 sex toy.
G-Spot Focused
Kiiroo Pearl 2 is designed to rest comfortably against the G-spot and stimulate it with strong vibrations. You can simply insert the toy and enjoy the vibes or use penetrative movements – whichever you feel like. Another great thing is that the toy works together with your body: you go deeper, it goes stronger and vice versa.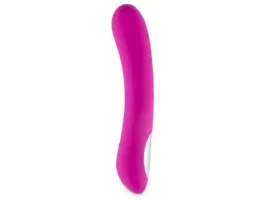 Order Now
App-Controled Play
The sex toy is powered by Kiiroo, and can be controlled remotely using the special FeelConnect app on your phone. The app has a lot of features that allow you to control the toy yourself or give control to your partner who can be anywhere in the world. The vibrator can be used with a partner even if you are not in the same location. You can use the internet to connect with them and have a shared experience. This toy can be used for solo experiences or with certain video content libraries to create a more lifelike experience. The toy is also video-responsive, so adding VR goggles can make the experience even more realistic.
Responsive Experiences
The Pearl2 vibrator is fully responsive and reacts to your body's natural movements. That's why when you go deeper you will feel more power, and then when you come out and feel the vibrations it will make you want more. Not only that – it's great at stimulating the clitoris.
Body-Safe Materials
The Kiiroo Pearl 2 sex toy is made from body-safe materials that won't cause you and/or your partner any unexpected skin allergies or irritations. This is important to consider when looking for a new sex toy, as the sex toy market is unregulated and therefore you can't be sure what materials are being used in other toys. This means that you could potentially be experiencing skin irritations from a toy that you thought was safe. So, it is important to do your research before purchasing a new toy to ensure that you are getting something that is safe for both your body and your partner's body.
Easy to Use
This sex toy can be controlled with the FeelConnect app that is user-friendly and makes navigating the toy even during intense moments easy. You can easily control the toy with just a few taps on your screen, which is great for when you're in the heat of the moment. Not only that, the toy already does half of the job for you by being movements responsive.
Couples-Friendly
The toy can be controllable via the FeelConnect app. This means that it can connect with other sex toys that support the same function and enjoy some fun with your significant other. Not only that, but this also means that even if you are in a different country, you can still connect with your partner and use the toy. However, it will require an internet connection as well.
100% Waterproof
The sex toy is fully waterproof. You can take it to shower or even a bathtub for your pleasure time. The toy won't break or get damaged by water. So, that's a great bonus if you enjoy relaxing in the water.
Specifications
Here are the technical details of the Kiiroo Pearl 2:
Materials: ABS, silicone
Finish: Matte chrome for ABS, matt finish for silicone
Size: 200 x 39 x 36.5 mm
Weight: 139 grams for the device, 159g for device + USB cable
Battery: Lithium-ion 540 MAH 3.7V
Charging: 2 hours
User time: 1 hour

Save 10% Sitewide
Use TECHYSEX code and get 10% off sitewide while the offer lasts.
Use Offer
On average, the toy worked for me for around 40 mins. So, it was enough for several rounds.
What's Inside The Box?
Here is a full list of items that you will be getting together with your newly ordered Kiiroo Pearl 2:
KIIROO Pearl2 Black
USB Charging cable
Authenticity Card
Quick Setup Manual
Even though the vagina is self-lubricating, consider getting some lube. You may not believe me but lube is a game-changer. Especially the heating/cooling ones.
Kiiroo Pearl 2 In Action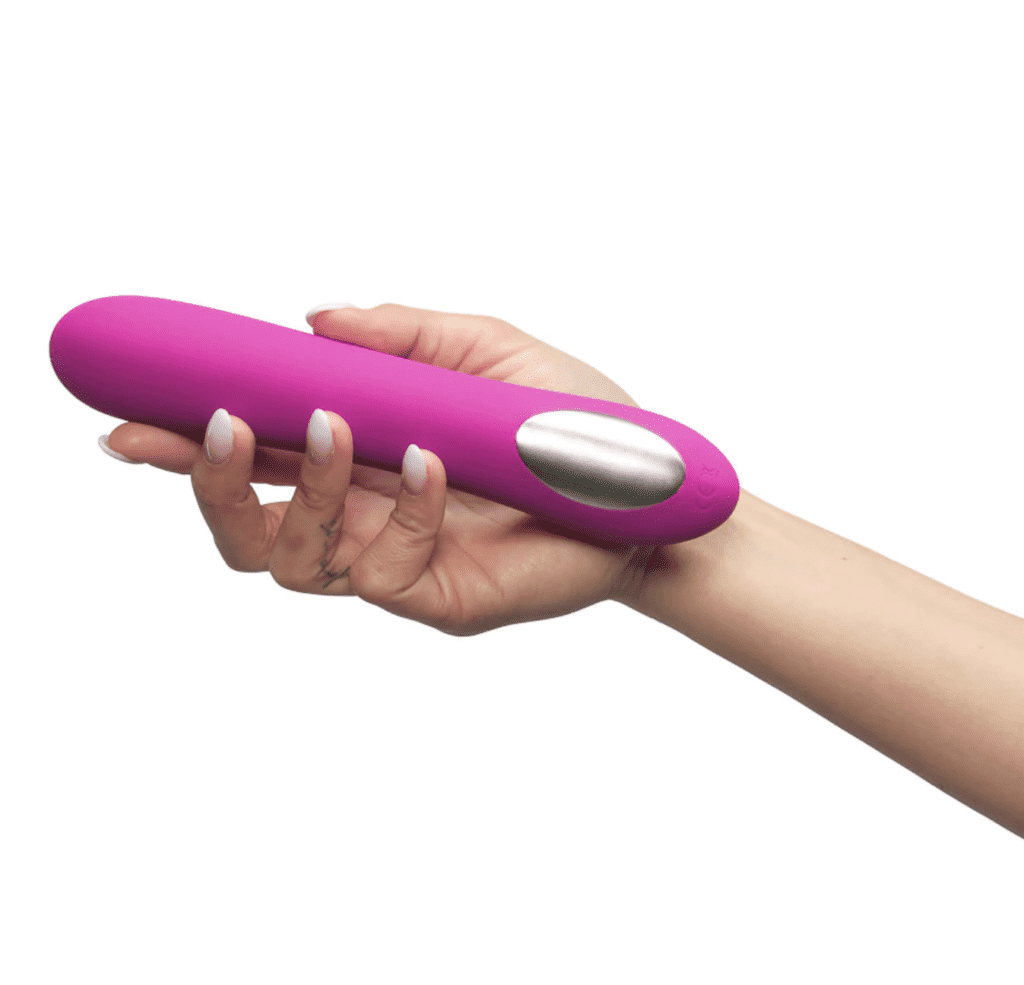 From my male colleagues, I heard so much about the incredible toys that Kiiroo produces for men. When they offered several ones for women, I couldn't say no to trying them out.
Based on the description, it should have been a great experience with a very advanced sex toy. Especially since you can combine it with VR, sync with virtual content, and so on. I mean, no other manufacturer offers anything that would even come close to it.
Of course, going full VR experience requires extra investments for the goggles. Since I had one, I was ready to discover the special library of videos that should work in sync with the content. Personally, I understand how the strokes do their imagine on male penises, so I was curious to see what the vibrator will do. It's not like it could start thrusting.
So, surprise surprise, it didn't do anything special. So, that disappointed me. However, there is an upside for the toy – it's very powerful and lightweight. When you put it in, you feel the sense of fullness, so it could be a cheaper alternative to We-Vibe Rave, yet if I had to choose between the two – Rave is my winner.
Other than that, it's a body-safe, exciting vibrator that does hit the G-spot. However, everything that I believed to be its advantage over other vibratos, seemed to not work. Yet, the price is under a hundred dollars.
Tips For Using Your Sex Toys
Sex toys can be intimidating if you've never tried one. That's perfectly normal and you shouldn't worry. To make the journey easier, here are some tips and guidelines that I swear by.
Get Used to Experiences
There can be a number of reasons why a vibrator might feel weird at first. It could be that the person is not used to the sensation of vibration, or it could be that the vibrator is not the right size, shape, or strength for them. It is also possible that the person is using the vibrator in a way that is not pleasurable for them. If a person is unsure why their vibrator is feeling weird, they should try experimenting with different settings, speeds, and intensities to see what feels best for them.
Lube Feels Great
Using a lubricant can be a game-changing experience. Even though the vagina is self-lubricating, sometimes she gets an attitude and decides to produce only half of the moistness that you need. So, lube will always be there to fix the situation. Also, lubes that are healing or cooling can level up the whole experience, in general. So, make sure to try some at least once!
Hygiene is a Must!
Hygiene is important for sex toys for a few reasons. First, it helps to prevent the spread of sexually transmitted infections (if you share it with your partner(s)). Secondly, it can help to prolong the life of your sex toys. And lastly, it just feels better to use clean sex toys!
Alternatives to Kiiroo Pearl 2
While some people will enjoy the Kiiroo Pearl 2, there is a chance you are looking for something different Here are some alternatives to Pearl2.
Lelo Mona 2 – the Mona shape created by Lelo is a worldwide bestseller. It's a medium-sized vibrator which is exactly what most women are looking for. It gives that feeling-full sensation without overwhelming you.
Lelo Elise 2 – if a mid-sized vibrator-like Mona seems too small, consider Elise. It's the biggest wand vibrator from Lelo. It's strong and intense, unfortunately, a little loud.
We-Vibe Rave – another mid-sized vibrator that will suit most women. What makes it special is the asymmetrical shape that stimulates the G-spot with extra intensity when doing a slight wrist twist motion.
As you can see, there are some pretty tempting alternatives to Kiiroo Pearl2. So, make sure to choose your favorite one.
The Verdict on Kiiroo Pearl 2
Overall, Kiiroo Pearl 2 is a great simple vibrator. However, it's not a great advanced vibrator. The features that are supposed to give it extra value for the money points simply didn't work or worked in a disappointing manner.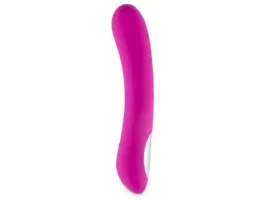 Order Now
The app is a little tricky, VR + FeelMe pretty much does nothing. Yet, the shape and the vibrations are great to give you the sense of feeling full and hit that G-spot just right.
So, if you're not all about those app controls and VR experiences, the toy might be right for you. However, if you're a techy person – it may leave you disappointed.