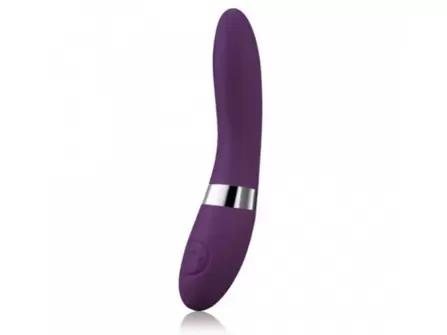 Lelo Elise 2
Overall Rating
4.63 out of 5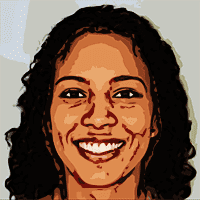 Written by
on , updated on
Lelo Elise 2
If I remember it correctly, I got my Lelo Elise 2 over a year ago. My friend sent it to me as a gift with a note saying noise vs pleasure. At first, I didn't get what she was talking about, however, after my first time with it – the message became crystal clear.
Lelo Elise 2 probably has the biggest insertable length + girth combination currently available from the brand (on their website, at least). With the impressive 5 inches insertable length and 1.4 inches girth, Elise 2 is designed for someone who likes feeling filled when using a vibrator that's for sure.
Also, it comes in three colors: black, pink, and purple, so you can pick your favorite one. However, let's not get ahead of it and start from what Elise 2 is all about.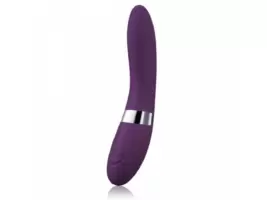 Order Now
The Specs
Here you can review the technical details about Lelo Elise 2. As you probably already have seen, it comes in 3 three beautiful colors, so now, it's time to learn more about size, insertable length, and other important features of the toy.
Materials: ABS Plastic / Silicone
Finish: Matte
Size: 220 x 42 x 36mm / 8.7 x 1.7 x 1.4in.
Weight: 210g / 6.0oz
Battery: Li-Ion 900mAh 3.7V
Charging: 2hrs at 5.0V 500mA
User Time: Up to 2hrs
Standby: Up to 90 days
Frequency: 100Hz
Max Noise Level: 50dB
Interface: variable interface dial, 8 modes
Lelo Elise 2 Benefits
Lelo Elise 2 may look like your standard vibrator, however, it does have some tricks hidden that could surprise you, no matter how many vibrators you've already encountered.
Dual Motors and Fulfilling Shape
Lelo Elise 2 comes with dual motors for maximum intensity pleasure and a longer ergonomic shape that gives you a certain sense of fulfillment when inside you. There are certain toys that sometimes feel too small or not going deep enough, however, Lelo Elise 2 feels right from nearly any angle.
8 Vibration Patterns + Long-Runing Time
Not only does it have two strong motors, but the toy also comes with 8 exciting vibration settings to maximize your pleasure. Also, worry not, as strong as the toy is, this vibrator comes with a long-lasting rechargeable battery that can please you for up to two hours without any interruptions.
Body-Safe Materials
Lelo uses only high-quality materials for their sex toys. Lelo Elise 2 is made from top-quality and super soft silicone that is completely body-safe. This means that you won't experience any skin irritations or unexpected allergies when using the toy. Also, since silicone is a non-porous material, it's super easy to look after.
Simple Controls
As complex as the Lelo Elise 2 is, the controls of the toy are super simple. The toy is controlled with four buttons that you can reach while being in almost any position. The buttons are not flush with the surface, so you don't need to see them understand what you're pressing.
100% Waterproof
Lelo vibrators are fully waterproof. At least the ones I have ever encountered are. This means that you don't need to worry about it breaking in contact with water. Also, you can benefit from all the me-time that you desire in the shower.
Discreet Shipping
Lelo respects your privacy. That's why they ship all their products in simple carton boxes without excessive branding that most customers most likely wouldn't appreciate. So worry not, your package won't have a flashy sign ATTENTION, DILDO INSIDE, HANDLE WITH CARE!!!
The Drawbacks
As good as a toy can be, it will never be perfect for everyone. So, here are some downsides that you may experience with Elise 2.
It's Loud
When I say that the vibrator is loud, I do mean that it's loud. Elise 2 comes with dual motors, so basically double the noise. So, if you need a discreet vibrator, Elisa might be too noisy for you.
Elisa 2 is Big and Strong
If you are buying your first sex toy, Elisa 2 could be a little (or a lot) overwhelming. There's a chance that the vibrator will be too much and it may discourage you from the whole sex toy thing.
Tips For Using Your Toy
If you're intimidated by sex toys and are spooked to get your first one – this part is for you. Trying about something new can be intimidating. Especially when it comes to things that are still considered taboo in society. However, when you know some info about it – you stop overthinking and may even change your perspective!
Always Use Lube
Using lube protects your toy and your body as well. Especially if you use it on your body parts that, unlike a vagina, aren't self-lubricating. So, spare yourself the headache and just use the lube.
Pro tip: make sure the lube is compatible with the material your sex toy is made from.
Start Slow and Get Used to Experiences
Don't rush and expect an orgasm within the first five minutes. If it's your first toy – it might even take several tries to actually orgasm. It did for me. Slowly give in to the experience. Relax and don't think about the results.
Clean, clean, clean!
It's impossible for your toys to be too clean. That's why you need to wash them before and after each use. Your private parts are good, warm, and welcoming for bacteria to grow, so don't it give it the luxury to do so.
What's Inside The Box?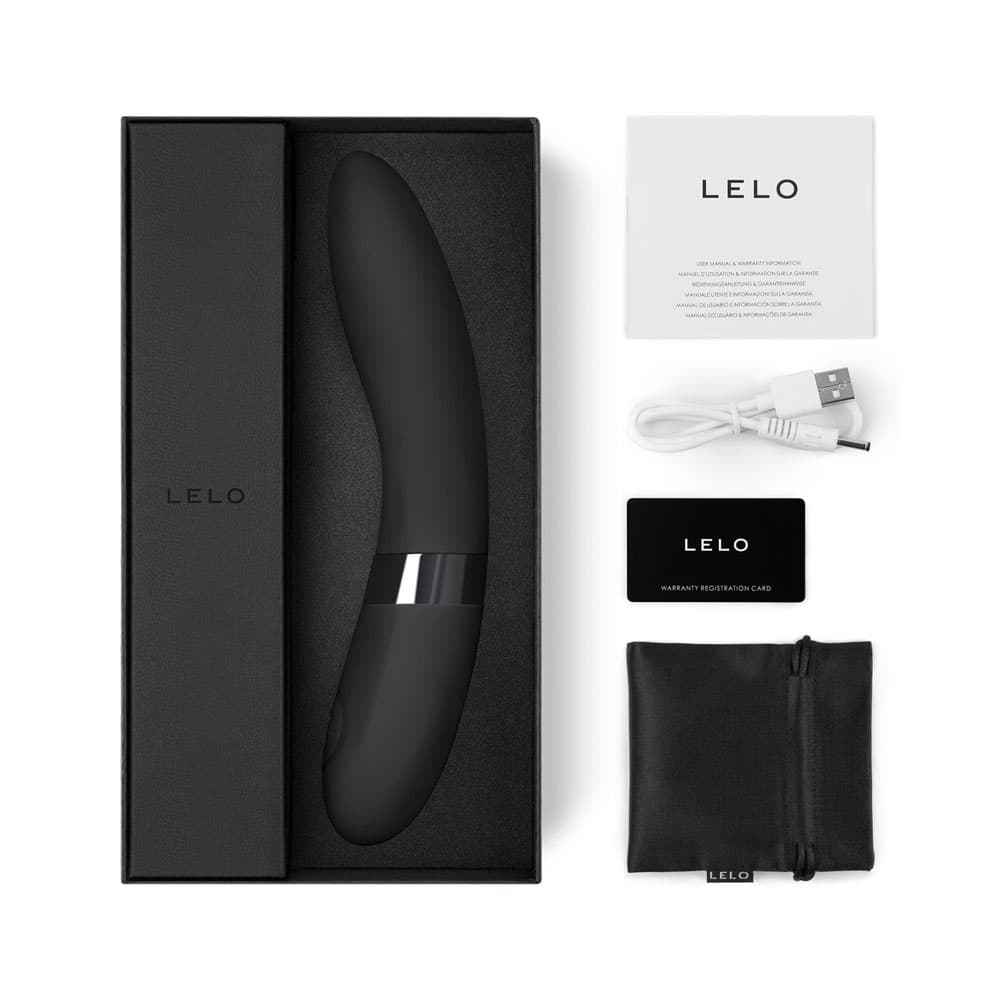 Ordering something from Lelo is like ordering a gift. If you ever did that – you understand what I'm talking about. If you haven't – you need to try it. The packaging will surprise you. It doesn't feel like buying a sex toy, it feels like getting a luxurious accessory. Here is the full list of items that you will get when ordering Lelo Elise 2:
ELISE™ 2 massager in selected color
Charger (USB Charging cord)
Satin Storage Pouch (perfect to keep the dust away)
Warranty Registration Card
Detailed Instruction Manual (includes tips for using!)
The only thing you may need now is some quality lubricant. You can use your favorite one (if it works with silicone) or pick one that's compatible.
How Lelo Elise 2 Feels
Well, as you probably could already guess, Lelo Elise 2 is not my first sex toy (wasn't the last one either).
Each time I get a new sex toy, I'm very excited to try it, so I barely ever need to set the mood, the mood is already inside me. I grabbed a bottle of water-based lube and got into action (after charging the beast, of course).
When it comes to the shape of the vibrator, for me it worked well and felt that it hit the right places. However, the toy seemed to be on the edge of being too much. I didn't feel too comfortable moving around with it inside me, so in order to change positions I would take it out.
However, when I actually turned it on, it was a bit of a mood-killer since it was indeed loud. Yet, I somehow tuned it out and got back to it.
The toy is strong enough to give you G-spot orgasms only. However, I'm a fan of double stimulation, so I added an additional toy.
So, this toy could work well for you if you have a hypersensitive clit and wish to experience the orgasm building up inside you. However, it may not be perfect if the size seems too big (5 inches insertable).
Alternatives to Elise 2
Elise 2 is a large vibrator, let's make that clear. While it will work for many, some of us are shopping for something slightly smaller, right? Here are some smaller alternatives to Elise 2 that can be just as fun:
Lelo Mona 2 – This vibrator is pretty similar to Elise 2, however, it's around an inch shorter, so if you feel like Elise is too long, Mona is a brilliant alternative, since their specs are pretty similar.
Lelo Liv 2 – if that seems still too big, Liv 2 is the next step of taking it smaller. Also, the vibrator is narrower, so in some sense – that's also good. Remember that each of us has different anatomy and is not equally sensitive. So, while someone needs something as big as Elise2, others are perfectly fine with Liv 2.
Lelo Elise 2 Reviews
Lelo Elise 2 is a good sex toy. However, others may disagree. As you know, something that works for your friend might not work for you and vice versa. That's why it's always useful to see what other people are talking about a product before you buy it.
That's why I collected some Lelo Elise 2 reviews from the official website, to see what other verified users experienced. This way I know I'm getting a genuine opinion. I selected reviews that highlight both positive and negative aspects of the product to help you make a better-informed decision.
The positive experience with Lelo Elise 2
This product brought my girlfriend into a wild, crazy, orgasmic climax. I love using this as I give her a total body massage.

Tan man
Its decently thick and I love the different settings. Feels like you can change from buzzy to rumbly or both at the same time.

mdodge
The negative experience with Lelo Elise 2
Second Lelo that I've purchased. Was surprised at how big it is. I expected something smaller and easier to travel with. I don't think the web gave an accurate description as its almost double the size of the Gigi. If I could return, I would and rebuy the Gigi. The Elise 2 just doesn't float our boat.

– Lex678
I bought this a month ago and it's quite large and loud. There's a rattling sound when it's on and just expected a higher quality for the price. I like the gigi much better.

– ilcat
Bought this toy after looking at reviews and trying to find as much info as possible. 1st time we tried it my wife just started laughing because it sounds like a 747 taking off.

-geof52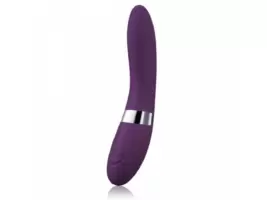 Order Now
The Verdict
Lelo Elise 2 is a big and strong vibrator. So, if you're just starting your play with vibrators, this one could be too much. However, if you're searching for something that will make you feel full – Elise 2 is perfect for that. However, it's noisy, the review that called it a 747 taking off was on point and I couldn't come up with a better way to describe it.
If you are looking for a vibrator that would be filling and could stimulate your clit at the same time – check out the Lelo Soraya 2 and Soraya Wave. Oh, did I mention that this one makes the come-hither move inside you? 😉