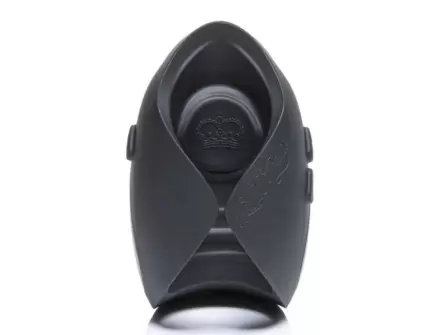 Pulse Solo
Overall Rating
4.58 out of 5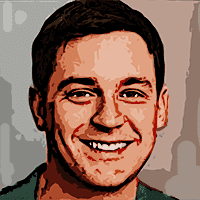 Written by
on , updated on
Hot Octopuss Pulse Solo Lux vs Interactive vs Essential
To start with, I'm actually pretty glad that I waited before getting the Hot Octopuss Pulse Solo Lux. Why? Because they collaborated with Kiiroo (only the manufacturer of some of the most advanced male sex toys) and released an interactive version of the toy.

Get 20% OFF Pulse Solo Interactive
Save up to 20% on selected Kiiroo Pride celebration items (includes gift cards).
Use Offer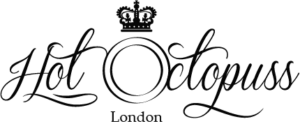 Pride Sale
Use PRIDE20 code and get 20% off selected products from Hot Octopuss.
Use Offer
I'm always excited to see partnerships between brands that are known for producing quality toys. So, combining several of them has to lead to something good, doesn't it? Well, we will find that out, of course.
Since Hot Octopuss Pulse Solo Lux / Hot Octopuss Pulse Solo Interactive and Hot Octopuss Pulse Solo Essential are 90% the same device, I decided to make a comparison review, to help you better decide which one is the best for you. To be clear, I only have the Interactive version. However, that's perfectly enough to understand what the other two would be like.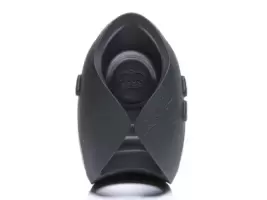 Order Now
As I mentioned, they are very similar. So, most specs and benefits are the same. Let's review them first
The What Makes Them Similar
Let's start with the specifications that are mutual to all three toys.
Hands-Free Orgasms
It doesn't matter which version of Hot Octopuss Pulse Solo you choose, all three toys can be used to reach orgasms hands-free. Once you find the setting that you like, simply relax and enjoy the flight. Of course, if you find yourself needing some adjustments during the experience, that's where you get your hands full. However, since all three toys are controlled differently, we'll talk about it later.
ED-Compatible
All three toys are perfectly compatible with Erectile Dysfunction. There is no need to have an erection in order to enjoy masturbation with this toy. You can simply put your penis in and let the toy do all this work. This is possible due to the unique PulsePlate Technology™
The PulsePlate Technology™
Unlike a traditional male sex toy that strokes the penis, the Hot Octopuss Pulse Solo toys use a unique technology, developed by doctors in Denmark (still used in hospitals btw), that focuses on stimulating the frenulum (that sensitive part of the tip of your penis), without stroking it. Here is a very interesting video by Hot Octopuss explaining the technology in depth.
Size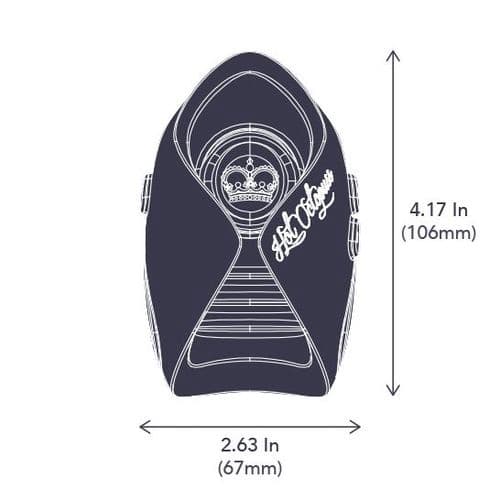 All three toys are similar in size (with or without the accessories). 4.6 inches (117 mm) long, 2.8 inches wide (72 mm), and 2.6 inches (67 mm) high. As you can see from the numbers, it's a compact toy that you can take on trips with you. Also, due to its size, storing the Hot Octopuss Pulse Solo toys won't be a problem.
Fully Waterproof
Another great thing about the Hot Octopuss Pulse Solo toys, they're fully waterproof. So, you can take them to the shower or use them in the bathtub. Is the experience better in water? Well, I can tell you that it's certainly different so worth trying.
Turbo Mode
Each of these toys has a turbo mode. So with a single click of a button, you can go to the most intense vibrations the toy can make. However, since the controls of the toys differ, the place where you push the button differs as well. Also, the Essential version of Hot Octopuss Pulse Solo is not as strong as the other two (3950 rpm vs 4450rpm).
The What Sets Them Apart
Now let's review the specifications that differ among these toys. In some sense – they're minuscule, however, based on how you will use the toy most, those differences can make a huge difference.
The Power
As I mentioned above, the Hot Octopuss Pulse Solo Essential is around 13% less powerful than the other two (4450 rpm vs 3950 rpm). Since I only tried the more powerful one, I can say that I very much enjoyed it on turbo mode, so if you enjoy intense sensations, take the power difference into account.
The Controls
Each of the three toys is controlled differently. So, let's review the controls of each one: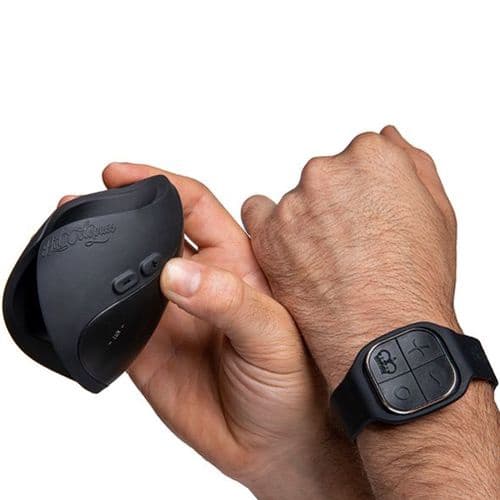 Essential – this toy has the simplest controls. It comes with a three-button interface on the toy itself. Two buttons to control the intensity of vibrations and turn on the turbo mode is on one side. The third button that is used to turn the device on/off and jump between 6 vibration pattern is located on the other side.
Lux – this toy has four buttons, two on each side. Buttons on the one side are designed to increase or decrease the intensity of vibrations. The other two buttons are for turning the toy on/off and jump between 6 vibrations and going to Turbo mode. The toy also comes with a wrist watch that has 4 buttons what serve for that exact same purpose. Not a fan of the watch idea? You can take out the remote controller out of the strap and just use it that way.
Interactive – the controls on the toy itself are the same as in Lux. However, there is no remote controller. Yet, the toy can be connected to the famous FeelConnect app, that Kiiroo uses for their interactive toys. This way you will gain access to a lot more than the pre-programmed vibration patterns. Also, you will be able to watch videos that synch with your toy and mimic the experiences on the screen.
The Interactiveness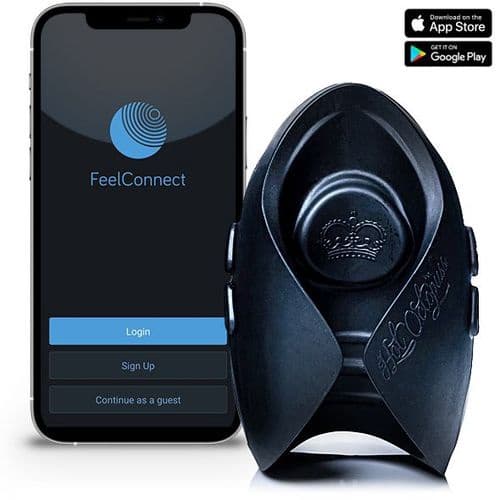 Only Hot Octopuss Pulse Solo Interactive is interactive. This means that your toy will have a lot more functionality and you'll get a more personalized experience each time you use it. Here are the key points of this feature:
You'll be able to choose from over 4000 videos and your toy will work in sync to mimic the sensations you see on the screen.
Give control to your partner – the toy connects to the phone and can be controlled via the FeelConnect app. So, no matter where your partner is, you can put them in charge of your orgasm.
You can connect with other Hot Octopuss Pulse Solo Interactive toys. Since it's the only toy from Hot Octopuss that works with the FeelConnect app, so far only penis to penis is possible.
So, if interactiveness is what you're looking for, basically your decision is made at this point since there's only one toy out of three that does that.
The Couple's Play From a Distance
Well, if you and your partner enjoy teasing each other and providing orgasms from a distance, Hot Octopuss Pulse Solo Lux or the Interactive version could work for you better. If you're not planning to please each other when being further away than several meters – Lux is perfectly enough for a couple's play. However, if you wish to have your games from any two places in the world that have access to the internet, only the Interactive one can serve this purpose.
The Charging
While for me personally, this difference doesn't really matter, maybe it matters to some. Both Hot Octopuss Pulse Solo Lux and Interactive need to be charged for three hours and have a magnetic charger, the Essential version charges for three hours and does not have magnetic charging. The run time is similar.
The Price
Naturally, the more functions you have – the more you pay. So, here are the prices of each toy, listed from the lowest to the highest:
Essential Hot Octopuss Pulse Solo – $ 99.95
Lux Hot Octopuss Pulse Solo – $ 149.95
Interactive – Hot Octopuss Pulse Solo $ 179.00
As you can see, the most advanced version is almost twice as expensive as the simplest one. I wouldn't recommend getting two of these – they're basically the same. So, before you buy, make sure to evaluate what you want from the toy and if paying extra is worth it or not.
What's Inside The Box?
Here is the list of items that you will be getting when ordering one of the Hot Octopuss Pulse Solo toys:
Hot Octopuss Pulse Solo Essential/Lux/Interactive (based on ordered device
Sating storage pouch – excellent for keping the dust away
Instruction manual for quickstart
Compatible charger
Remote controller with watch strap (LUX only!)
As you can see, the package contents are very similar, so all the differences hide inside and are based on functionality and power.
My Experience With Hot Octopuss Pulse Solo Lux Interacive
As I mentioned at the beginning, I tried only Octopuss Hot Octopuss Pulse Solo Lux Interactive. However, it's pretty easy to remove the interactive part and tell you what you can expect from any of these three toys (sensation-wise).
To start with, the vibrations that come from the toy feel pretty circular and when you position the device correctly against the frenulum – interesting things start happening.
First, since it's not a regular stroker, the sensations may feel odd at the beginning. So, you may need time to ease into them. Also, it may feel weird since there is no stroking happening.
However, once you get used to it, the sensations start building up and you will start feeling erotically stimulated rather than getting a tickle session on your private parts.
Gradually building up the intensity works very well for building up for an intense orgasm. The turbo mode is crazy and better not go there until you're properly aroused. Otherwise, it may hurt.
When it comes to the strength of turbo – it's great as could be even higher. So, if you like more intense stimulations, the Essential version might not be enough for you. However, if you're a sensitive guy – it should do the trick.
When it comes to interactiveness – the toy works well, however, at first it feels a little weird, especially since I'm used to strokers. While in my opinion strokers are better at recreating videos on you, the Hot Octopuss Pulse Solo Interactive did a pretty good job as well.
The Reviews
Well, you already know about my experience with the toy. However, the more feedback you get from real users – the better decisions you can make. Here I selected several verified reviews from the official website of Hot Octopuss. This way you will know that they're written by people, who actually tried the toy. Since there are currently no reviews for Interactive, let's see the feedback for Lux and Essential.
From people who liked them:
This device works well. It wraps around the upper part of your shaft, just under the head where the sensitivity is greatest. The hard part is being patient enough to let the vibes do their work. I can orgasm without stroking with it. My hand stroking all the time was reducing sensitivity, so I hope this will help bring it back.

-Scott Palmer, Essential
I saw the ad for this item and I was a bit leary of it. I'm a 73 year old man with the start of ED symptoms. This thing is "GREAT" it will be your best friend!! very well made and works great. Buy this thing you will not be disappointed!! DJ retired police detective!

– Dennis Jarvis, Essential
The first time I used this, I was done in 5 mins. The only 2 things so far that would make it better. 1) the charge cable to stay in place better and 2) if it was a little quieter. Other than that, this is amazing.

– Dusitin Buck, Lux
This is the best product ever had prostrate surgery was a lifesaver Thanks..

– Dana Sonier, Lux
From people who didn't particularly enjoy the toy:
Sorry but I'm too wide for a comfortable fit. Wish it was able to accommodate as the strength of vibrations is good and different settings offer a bunch of options.

Eric Windman, Essential
Very difficult to keep on my shaft. Still no hands free orgasm, but does produce precum. Device loses charge after 1 hour. I would like it to last for 2 hours. Device is heavy and needs to grip better.

– Gary Stephenson, Essential
Good vibration but not as good as they say. I guess if you are easily satisfied this is the toy for you. It is not "hands and stroke free" for me.

– Jay Stewart, Lux
Not very sexy. Yes it worked but it Felt like I was having a specimen extracted from me. More like a clinical tool dot a science experiment than a sex you. Rough surfaces even with lube, especially the wings that fold over the top- very irritating. All settings far too aggressive. Very unhappy, especially bc of the amount of money wasted.

-Burke Bradley, Luxe
As you can see, this toy worked for some, while it didn't for others. I'm especially happy to see that people with ED and those who had surgeries found good use of it. We all know how important for a man a healthy penis is, physically and psychologically. Such toys have the power to help men restore their self-esteem and I find it brilliant.
Alternatives
While the Hot Octopuss Pulse Solo series has a unique technology behind it, it's not the only toy that works in a similar manner, so I have an alternative for you. Also, I did;t forget those that believe a regular stroker is better. So, here are the alternatives to the Hot Octopuss Pulse Solo series:
Arcwave Ion – produced by We-Vibe, Ion is larger in size and stimulates you by using sonic waves. The toy also focuses on the frenulum. However, the toy is bigger and louder.
Kiiroo KEON – if you prefer a regular stroker, KEON is still the king in the field. It's powerful, interactive, and has sleeves made in collaboration with porn stars.
The Verdict
Overall, the Hot Octopuss Pulse Solo Lux series is a new and innovative toy. However, some men are not yet ready for innovation and prefer the regular strokers.
Yet, for men who have ED or other problems related to getting it up – it's a brilliant toy that can change your sex life in a very positive direction.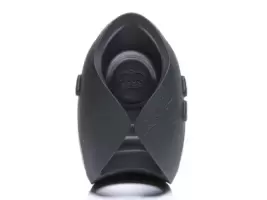 Order Now
As I mentioned before, I liked this toy. For someone like me, who already tried numerous toys, finding something that would create different sensations is simply brilliant. So, if you want to feel something new – consider getting it. However, if you prefer the classics – stick to regular strokers.