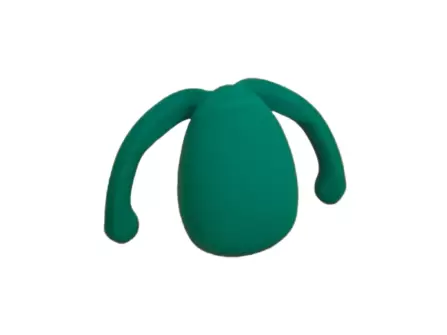 Dame Eva
Overall Rating
4.6 out of 5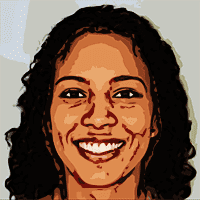 Dame Eva
The Dame Eva clitoris massager is a unique and special massager because of how it is designed. It has two small wings that make positioning the toy super easy and comfortable. The toy provides intense and targeted stimulation to the clitoris, which can lead to explosive orgasms. Dame Eva is also waterproof and rechargeable, making it perfect for use in the shower or bath. It is also small and discreet, making it easy to take with you on the go.
The Benefits Of Dame Eva
Here is a list of all the benefits that come together with the Dame Eva clitoris stimulator.
Flexes With Your Movements
When you put the toy in position, it will move together with your body. Tightly snug next to your private parts the toy will stimulate you in any pose or movement that you like.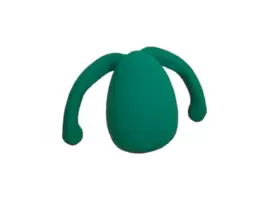 Order Now
Hands-Free Experience
Since the Dame Eva vibrator has two small wings, it will sit tightly in your panties and you will not need to do anything else, simply enjoy the vibrations.
3 Vibration Intensities
The toy comes with 3 vibration intensities, so you can find the one that works best for you or change the vibrations as the intensity builds up.
Body-Safe Materials
The toy is made from medical-grade silicone, which is the highest quality silicone available. This means that you and your partner are completely safe from any unexpected skin irritations or allergies. This material is 100% hypoallergenic.
Easy to Use
Using Dame Eva is very easy and doesn't require any previous knowledge. Even if it's your first toy and you feel slightly intimidated – there's no need to. The controls are intuitive and you'll be getting a detailed manual together with the toy.
Couple-Friendly
While it's great for solo play, you can also use it together with your partner during penetrative sex. Additional stimulation to the clitoris is brilliant for women who have difficulty experiencing orgasms solely through penetrative sex. While the toy does some work for you, you and your partner can focus solely on each other.
100% Waterproof
The Dame Eva clitoris vibrator is completely waterproof. This means you can use it in the shower and bathtub. If you have a pool, Eva can hide under your bathing panties as well!
Specifications
Here are the technical specs of Dame Eva
Mad from Medical Grade Silicone and is compeltelly waterproof
3 Intensity Levels with 1h run time at highest settings
1.3" W (body only), 2.4″ W (wings included) x 1.7″ H x 1.1″ D
Charge Time to full: 4 hrs
3 Year Warranty
Inductive Charging Case
As you can see, it comes with a long warranty, is fully waterproof, and body-safe.
What's Inside The Box?
Here is a full list of items that you will be getting with your Dame Eva vibrator:
Eva vibrator
An inductive charging case together with a USB charging cable
Storage bag to keep the dust away
Detailed user manual to get you started
As you can see, you have everything you need to use the toy. However, since the clitoris is not self-lubricating consider getting some lube to reduce friction and make the whole experience more fun. Yet, don't use silicone-based lube with silicone toys. They're not compatible!
Dame Eva In Action
Dame Eva is a hands-free vibrator that can be worn during sex or used on its own. It's made of soft silicone and has two flexible wings that allow it to be positioned in just the right spot. The Eva has a powerful motor, that provides intense stimulation. It's also waterproof and rechargeable, so you can use it anywhere.
The vibrator has three speeds, which are controlled by a simple push-button on the base. The lowest setting is a gentle buzz, while the highest is a more intense vibration.
Dame Eva is surprisingly powerful for its size, and the vibrations can be felt throughout the entire toy. Dame Eva is a great choice for those who are looking for a small, discreet vibrator that packs a punch. It's also waterproof and easy to use, making it a great option for beginners and experienced users alike.
Dame Eva is an amazing vibrator! It's super powerful and hits all the right spots. The flexible wings are a great feature, as they allow you to position the vibrator exactly where you need it. The waterproof design means you can use it in the shower or tub, and the rechargeable battery means you never have to worry about running out of power. Overall, Dame Eva is an excellent vibrator that I would highly recommend to anyone!
Another great thing about it is that you can change its position with just one finger. Move it up or down and find the right angle without getting distracted from pleasure.
Tips For Using Your Sex Toys
Start Slow
There are a few reasons why it might take time to get used to a vibrator. It's perfectly normal for a vibrator to feel odd at first. First, it can be a new sensation that takes some time to get used to. Second, it can be difficult to find the right spot with a vibrator, which can make it frustrating at first. Finally, some people simply prefer other types of stimulation, such as manual stimulation or oral sex.
Hygiene Matters
Cleaning sex toys is important for two main reasons: to prevent the spread of STIs and to keep your toys in good condition. STIs can be passed from person to person through contact with infected bodily fluids, and sex toys can easily become contaminated with these fluids. In addition, bacteria and other microbes can build up on sex toys over time, which can lead to infection or irritation. Regular cleaning with mild soap and water will help to keep your toys safe and clean.
Lubricate
Using a personal lubricant can help reduce friction when using sex toys. This can help make the experience more pleasurable and can help prevent any discomfort.
We-Dame Eva Reviews
The more you know about the product, the better you understand whether it's something you would like. You already learned everything there is to know about my experience. So, now it's time to talk about what other users experience. I handpicked some detailed reviews written on the official Dame website. The reviews reflect the positive and the negative aspects that people encountered.
Pros: Great packaging and design. The silicone feels so high quality and it clearly shows that it's a really well made device. I orgasmed once. Great charging mechanism.

Cons: It's pretty loud for a tiny device. There's a bit of a learning curve and I just couldn't get it to stay put. The vibration isn't as deep as I need it to be. Not for me.
Unfortunately, I'm returning this and finding another replacement device.

Pamella Q.
This product is REALLYA COOL. Super neat invention and I haven't tried with a partner yet, do want to try that. I don't think the wings are my favorite because the way I've been using it solo has been to rotate it sideways on my clit and the wings just are kinda in the way then, right, because I'm not using it for it's main intended purpose 😉 BUT stating I love this sideways, just don't love the wings

I will say I love the customer service and options I have w Dame and have raved about you and your other products too, that are a better fit for my main use, like the Pom, to toooons of people and will continue to. Y'all are AWESOME

Melissa Q.
Wow. Partner sex just got sooooo much better. The hands free description was what made me want to try this out and I am so happy I ordered it. No more clumsy fumbling with hands on a toy during sex- this feels so natural and my hands are free for grabbing, pinching, touching.

Best addition ever.

Laura H.
This is definitely one of the stronger vibes I've had before and I have a drawer full :). However, after it arrived, I noticed it wouldn't charge which was a huge bummer because, like I said, very strong. But customer service was easy to work with and made it right. They shipped me a replacement charger and when that didn't work, they shipped me a full replacement which charges! Very pleased with the product and the customer service team.

It's a little tricky to get it to sit in the right place but it's worth it, trust me 🙂

Catherine Z.
Alternatives to Dame Eva
Dame Eva is a pretty unique toy that allows you to experience a hands-free pleasure. While most people will enjoy the toy, there's a chance that you might be looking for something else. Here are some alternatives to consider:
We-Vibe Moxie – by using a strong magnet, this toy attaches to your panties for on-the-go stimulation. However, it can get too exciting and ring some orgasms rather than just teasing.
We-Vibe Jive – it's not for your clitoris, but it's a wearable vibrator to hit the G-spot and leave your hands free for anything you desire to do.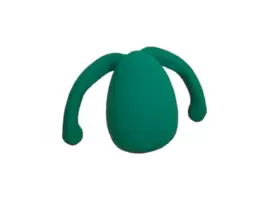 Order Now
The Verdict on Dame Eva
Dame Eva is a small, but mighty, vibrator designed specifically for clitoral stimulation. The shape is perfect for nuzzling right up against the clitoris, and the vibration is strong and rumbly, making it easy to orgasm.
The waterproof design means you can take it into the bath or shower for some extra fun, and the rechargeable battery means you never have to worry about running out of power in the middle of a session. Overall, Dame Eva is an excellent vibrator for anyone who wants reliable clitoral stimulation.