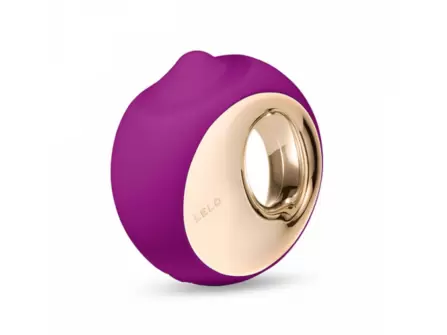 Lelo Ora 3
Overall Rating
4.4 out of 5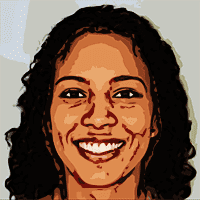 Written by
on , updated on
Lelo Ora 3
When you think that there's pretty much no way Lelo could surprise you, suddenly they decide to put oral sex on the table. Well, at least a toy that can simulate oral sex. That's exactly what Lelo Ora 3 does.
Yes, yes, I'm perfectly aware that there were Ora 1 and Ora 2. However, Ora 3 is actually very good. And really worth your attention. This powerful toy works 25% faster than the previous versions and creates a realistic oral sex experience. Or maybe even better?
Well, let's not get ahead too much and start from the basics and learn the details about Lelo Ora 3.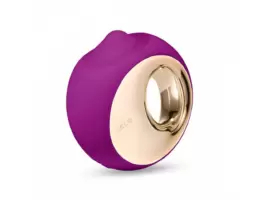 Order Now
The Benefits Of Lelo Ora 3
Here are the main benefits of Lelo Ora 3:
12 Stimulation Patterns
Lelo Ora 3 comes with 12 vibration patterns. That is 4 settings more than most Leloproducts have. So, if you already own a toy or two, you may find a lot of new things and experiences with this one.
Real-Life Experiences
The Ora 3 massager should give you realistic stimulations that mimic oral sex. The nodule that massages the clit moves 25% faster than the previous version, so if you own Ora2, you will certainly feel an upgrade.
Body-Safe Materials
Lelo uses only high-quality, body-safe, and hypoallergenic materials for their sex toys. This means that you don't need to worry about any unexpected skin irritations or allergies when using the products created by Lelo.
Easy to Use
Lelo Ora 3 is an advanced toy. However, you don't need to be an experienced user to use it. The toy comes with a 3-button interface that is not flush with the surface, so you will be able to feel the buttons with your fingertips from any angle. There are two buttons to control the intensity of the stimulations and one button in the middle that you can use to jump between the 12 pleasure patterns.
Couple-Friendly
You can use the toy alone or with your partner. However, if you'll find out the toy does a better job than your significant other, they might become jealous. Or maybe excited that the weight has been lifted from their shoulders and they can just watch you enjoy yourself.
100% Waterproof
Lelo Ora 3 is fully waterproof. This means that you don't need to worry about water splashing on it – it won't break. On the contrary, you can take the toy to the shower, or use it in the bathtub. I mean, what's better than feeling like you're getting your privates licked under the water?
Specifications
Here are the main technical characteristics of Lelo Ora 3. As you can see, compared to most Lelo toys it has a shorter run time and can please you only for about an hour, still, that depends on the settings that you use. For me, it worked for around 45 minutes, that was enough of several rounds.
Materials: ABS Plastic / Silicone
Finish: Matte / Glossy
Size: 83.5 x 88 x 43.5mm / 3.2 x 3.4 x 1.7 in.
Weight:130 g / 4.5 oz.
Battery: Li-Ion 3.7V 420mAh
Charging: 2 h at 5.0V 400mA
User Time:Up to 1h
Standby:Up to 90 days
Frequency:100 Hz
Max. Noise Level: 50dB
What's Inside The Box?
Lelo makes me feel special. And I'm not talking about only the toy. Everything from first touching the box and its smooth sexy black surface to actually unpacking it and using it is a very luxurious journey. Here you can find all the items that arrive in Lelo Ora 3 box: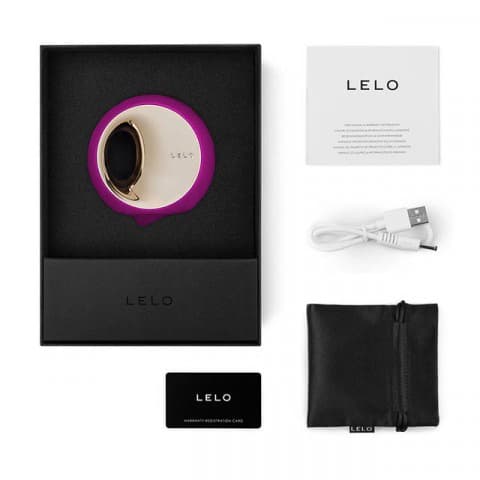 ORA™ 3
USB-Charging Cord
Satin Storage Pouch
Warranty Registration Card
Detailed Instruction Manual
Since you'll be using the toy on your clitoris, it's always useful to have a bottle of lube on the side. Rubbing two dry objects against each other doesn't sound very pleasant, so better add some lubrication to avoid that.
Lelo Ora 3 In Action
I really love when my boyfriend goes down on me, so trying out a sex toy that could mimic those sensations was super exciting to me.
First, since this toy requires direct contact with my clit, I needed to get some lube before any action could start.
When I turned it on, it didn't seem noisier like your regular mini vibrator, unlike Sona 2 Cruise, that you can hear from another room.
Also, it's really cool how you can see the small nodule moving around – really does look like a minimalistic tongue that quickly moves around. Looks very nimble and doesn't seem to get tired.
When I put the toy against my clit at first it felt a little weird, however, 20 seconds into action and that toy stole my heart.
Imagine getting your partner going down on you and not getting tired. If a person would do what the toy does – they would have a numb tongue.
So, if you are looking for a partner for oral that wouldn't get tired for 20+ minutes – Lelo Ora is the one.
Tips For Using Your Sex Toys
Even though sex toys are different, some things are common. Here are my universal tips that always work!
Start Slow and Get Used to Experiences
Each toy works differently and creates different sensations for you. If it's the first toy that you're getting, the experience may be completely different than you expect it to be. They may be better, or you could ruin the experience for yourself. So, don't rush, enjoy the sensations, ease into it and the orgasms will come.
Hygiene is a Must!
I can't emphasize this enough: hygiene is very important. Therefore, you need to clean the sex toys every time you use them. Even better, wash twice: before and after use. When it comes to properly cleaning and storing sex toys, don't be lazy. Dirty sex toys can cause nasty infections that won't go away as quickly as washing the toy would have taken originally.
Moisturize and Lubricate
Lube is designed to reduce friction and make sex (with a person or with sex toys) smoother. When two dry objects rub against each other – the weaker one (let's face it, it's your skin and not the plastic toy) gets damaged. So, use lube, especially when you're using the toy in places that are not self-lubricating. Otherwise, you could experience skin irritations.
Lelo Ora 3 Reviews
It's important to read at least several reviews before you buy a product. This way you know what to expect from the product and don't have unrealistic expectations for it.
Here I handpicked some Lelo Ora 3 reviews of verified users from the official Lelo website. This way you'll know that you're reading real experiences. I selected reviews that highlight both positive and/or negative sides of the product.
Reviews, highlighting positive aspects of Lelo Ora 3:
This is my first ever toy! I like it because it's pretty discreet and gets the job done. It's easy to clean and charge. It was definitely louder than I expected.

-Jessalin
I bought the Ora 3 a few weeks ago, and it has been in my rotation of pleasure devices since. I like to use it as soothing device after multiple uses of the Ina Wave and Silo. It's also a great toy to get and keep you in the mood. I love the gentle pleasure it provides. It can go into more intense settings, but a mellow setting works best for me.

-Playtime808
Reviews, highlighting negative aspects of Lelo Ora 3:
Everything seems to be in good working order, it's just the design I am not impressed with. This is nothing like an oral experience and as a result I'm very disappointed! It does seem well made though.

-Jessc
I love oral sex & thought based on some reviews that this would be a perfect toy for me. I dont like vibrators, they are way to intense. This toy is disappointing. only 2 settings have no vibration & the little ball barely feels like anything unless I use a lot of pressure which I'd prefer not to. It doesn't even go that fast if you turn it up. Also there is no comfortable way to hold this toy,, super awkward to use. I feel like this was a huge waste of my money.

-Paige26
Alternatives to Ora 3
Lelo Ora 3 is a brilliant toy. However, what works for some, may not work for others. By this point, you probably already know if the toy is right for you or not. If you think that you can do better, and find something that better suits your needs, here are some excellent Lelo toys:
Sona 2 – whereas in most cases Sona 2 is the same as Sona 2 Cruise (described below), it does not have an extra advantage called cruise control. This implies that the cruise control vibrator is superior at controlling incitement when the toy is squeezed against the clitoris and gives a more precise continuous incitement. Be that as it may, Sona 2 is more silent, too, comes with a lower price tag of approx. 30 dollars.
Sona 2 Cruise – basically the same device plus the cruise control option and extra noise.
The Verdict on Lelo Ora 3
Overall, Lelo Ora 3 is among my favorite toys of the clitoris. It gives you direct stimulation with unique movements. If you're a fan of oral sex – this is pretty much as good as it gets with sex toys.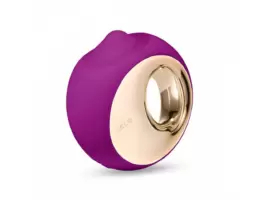 Order Now
However, this toy requires plenty of lube and only works well in a wet environment. Also, if you have a very sensitive clitoris or are not a fan of something rubbing directly against your clitoris, better consider the alternatives mentioned above, this ty could be too intense.