Fucking Machine: Intro to Sex Machines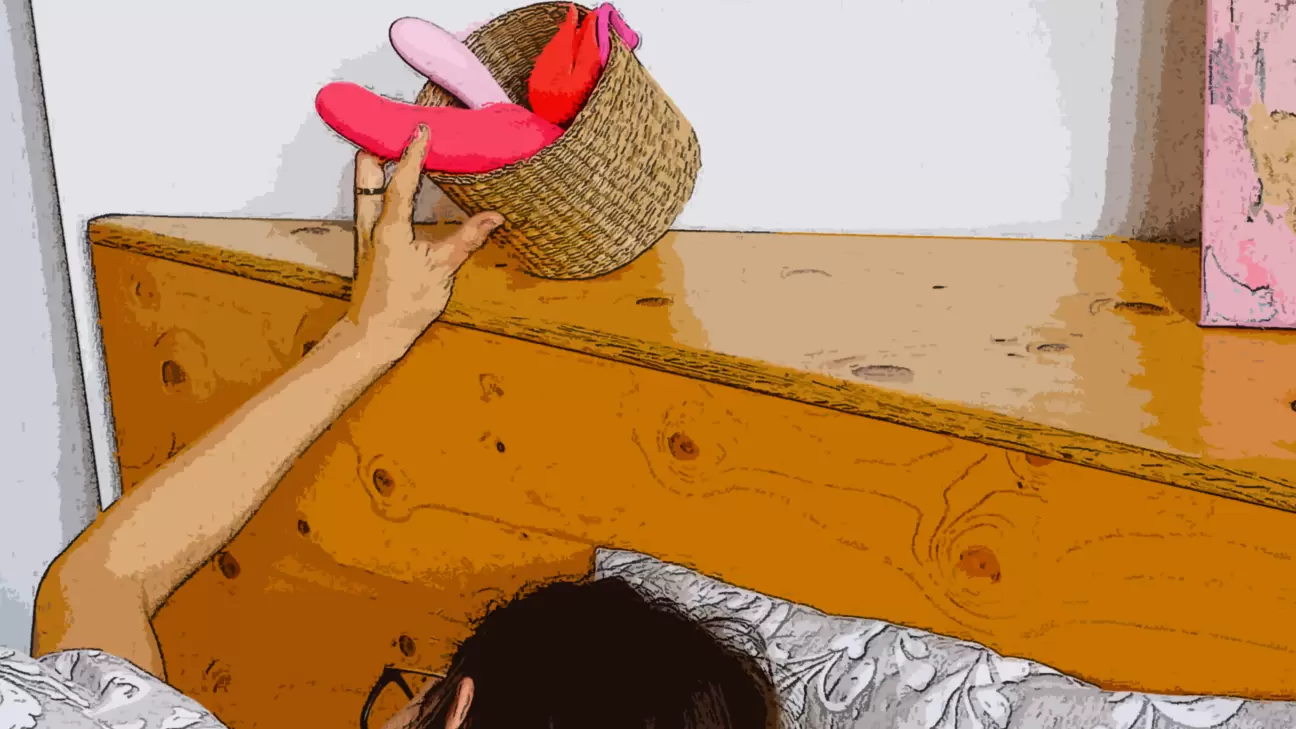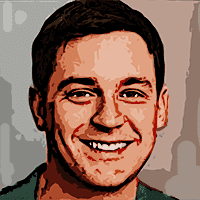 Written by
on , updated on
Did you know that the first sex machine or fucking machine was created in 1869 by an American physician George Taylor?
Many individuals believe that an automated sex machine is an invention of the 21st century. Yet, they've been around for over a hundred years now. However, over time, they advanced a lot and became more versatile. Now fucking machines come in various shapes, sizes and are designed for different purposes.
Without any further ado, let's see what a sex machine actually is and how to choose the right one for your needs.
What is a Fucking Machine?
As I mentioned before, the first sex machine was invented in 1869. The machine was called Manipulator. Powered by steam, this fucking machine is far away from a traditional vibrator, size-wise, to start with. As you can see in this image I got on Reddit, it looks like a small train prototype with a dildo attached.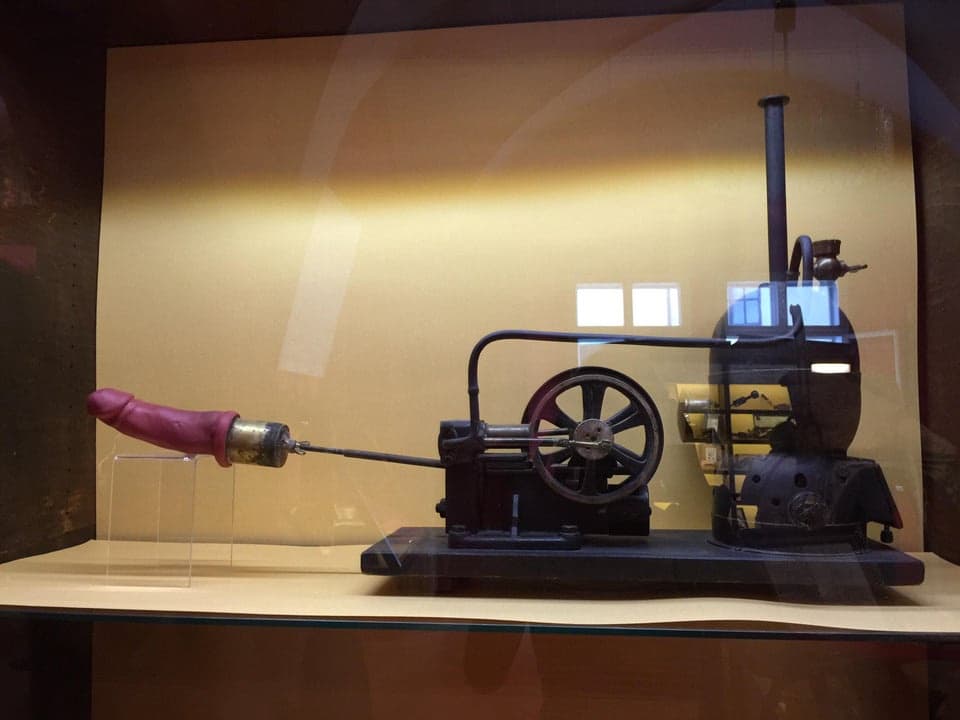 In general, a sex machine is an automatic device, created to mimic penetrative sex. To put it in other words, it's a dildo with a motor attached that is capable of penetrating you. This type of machine is mostly designed for individuals with a vagina and some of them are safe for anal play.
So, if we follow the traditional concept, you could assume that such toys are for women-only. Don't assume that quickly.
Are Sex Machines Designed for One Gender Only?
As I said before, sex machines evolved a lot over time. Now they're more advanced and more versatile. So, since there are automatic sex machines that mimic penetrative sex with an artificial penis (dildo), there are also machines that mimic penetrative sex with artificial vaginas (pocket pussies). Each of these can be used manually or have a motor to make your experience automatic/hands-free.
Not only that, fucking machines now come in various sizes and discreetness levels. Part of them have shrunken a lot and now can be easily hidden in a drawer or a smaller cabinet.
Fucking Machine Types
All sex machines, for men and women, can be categorized into 5 main groups:
Saddle Sex Machine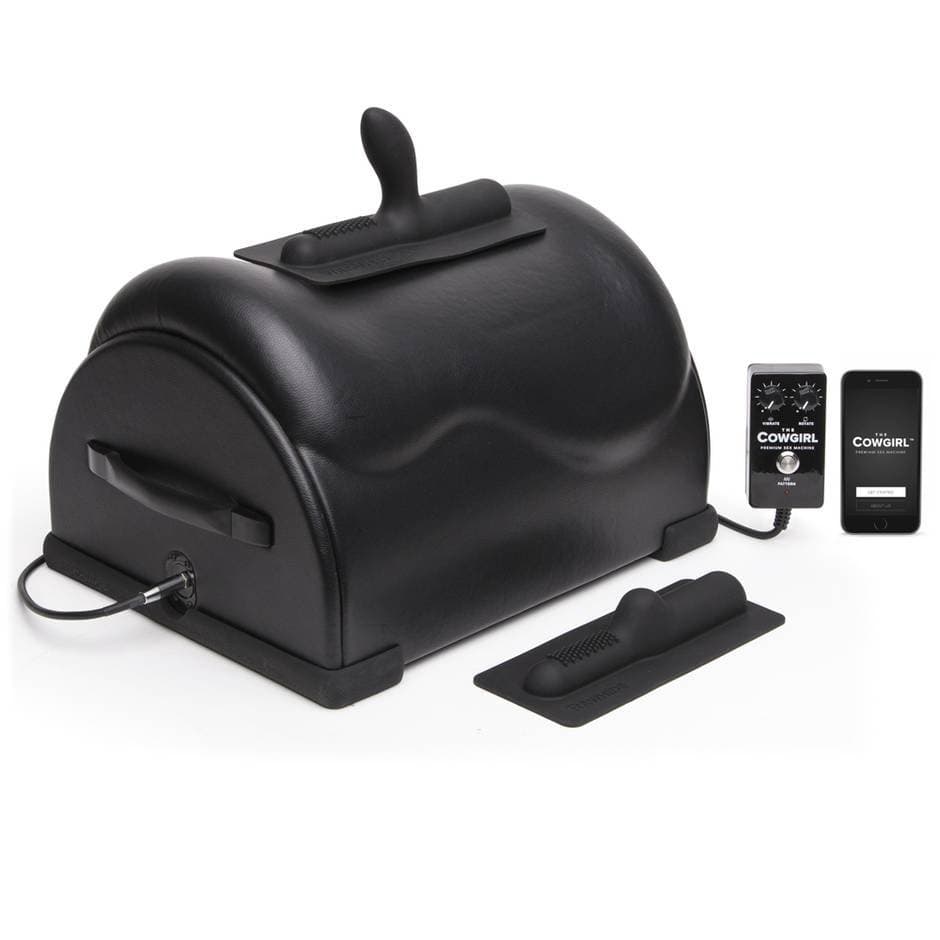 A sex saddle is an actual saddle-shaped sex machine that comes with a thrusting dildo in the middle of it. A saddle is one of the larger sex machines available. Some of them are also anal-sex compatible. However, most of them are designed solely for vaginal sex.
The three most popular Saddle sex machines include:
The Sybian
The Cowgirl
And Motorbunny
You can learn more about these sex machines here.
Glider Fuching Machine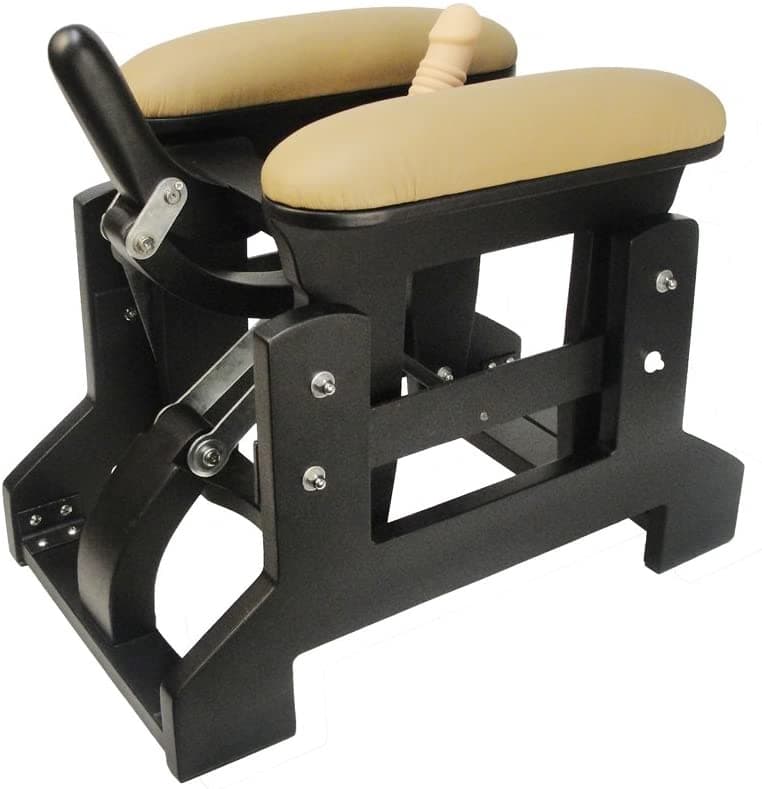 Gliders are similar to Saddles, however, it's your body that controls it. No fittings or ropes are required. Many Glider-type fucking machines look like a stool that you can ride as you like.
You can handle the speed and energy of entrance with your own body's development. You can utilize any connection that is viable with vac-u-lock dildos or prostate triggers, so you have a universe of determination open to you in such a manner. So, this sex machine is more manual than automatic.
Stroking Sex Machine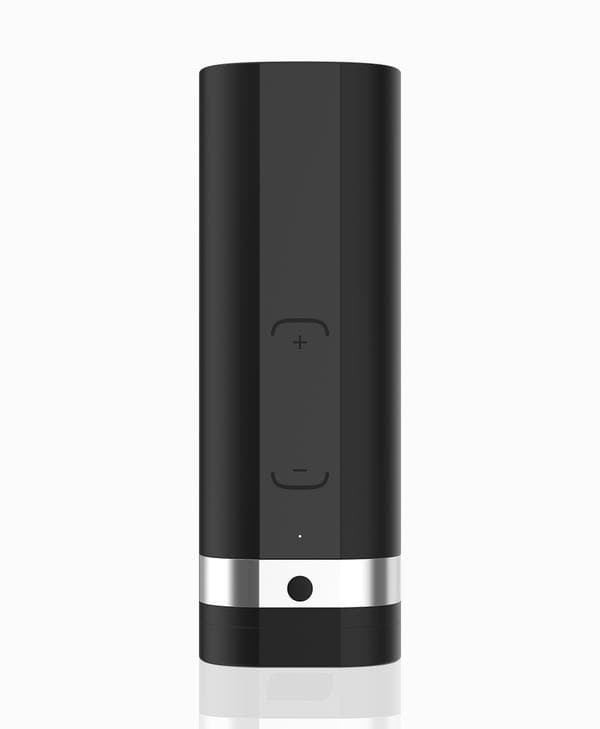 A stroking sex machine is one of the most popular sex machines for men. They're frequently called automatic blowjob machines, or automatic male masturbators.
Basically, a Stroker is an automated pocket pussy. Some of them come with the possibility to change sleeves and experience different textures. Some of them don't.
Strokers are a lot smaller than the machines any fucking machine mentioned before. Some of them are super discreet and could easily be mistaken for a techy gadget rather than a sex machine.
Thrusting Fucking Machine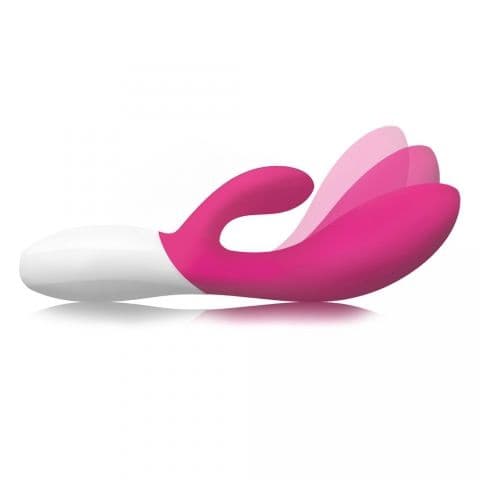 A thrusting sex machine may sound like a Saddle, however, it's a bit different. Thrusting fucking machines come in very many sizes and power.
There are thrusting dildos and there are large thrusting machines with various dildo attachments and additional restraints for the person who is using it. These big machines are popular in BDSM play.
However, if you wish to have a simple thrusting sex machine, a simple thrusting dildo for vaginal or anal play could be the right choice for you.
Sex Dolls

Sex dolls are the most realistic sex toy or sex machines that you can get. If you think that sex dolls are still just blow-up dolls – they're far more than that.
Today's sex dolls are super innovative, advanced, and very human-like. The most advanced ones are very customizable and capable of fulfilling your desires.
Realdoll is the biggest name around to refer to. Matt McMullen started the company almost 20 years ago. Realdoll products are the most advanced ones in the market. There are male and female sex dolls, so every person will find what they are looking for. Not only that, they have a collection of RealCock – insanely realistic dildos.
Fucking Machine Benefits
It doesn't matter which type of sex machine you choose. All of them come with numerous benefits. Here are the ones that are common for all of them:
They're Exciting
A sex machine can do a lot more than a simple dildo can. As creative as you get, it's impossible for a person to do something that an automatic machine can.
You can't vibrate, you can't stroke 200 times/minute nor thrust like a machine does. A partner could be helpful, but a fucking machine is simply faster and stronger
Intense Satisfaction
As great as sex with your partner is – both of you get tired quickly. Especially if you're having an intense play rather than a soft cuddle.
Contrary to humans, machines don't get tired. Well, the batteries day, however the plugged-in ones or fully charged ones can give you more than a few orgasms before they actually need a break.
Also, when it comes to a sex machine, there's no such this as being 'in the mood'. They're always ready for your pleasure.
No Need To Have a Partner
Since a sex machine is automatic and is all about pleasing you – there's no need to have a partner. Well, they're welcome to join you, yet they're not a must.
Also, a sex machine is a lot better than a random hookup. It won't give you an STD and no one will get pregnant. Of course, no awkward morning after.
So, if you're in-between relationships, a sex toy is a better companion than a random person/people.
Male and Female-Friendly
Even though the first fucking machine choices were more female-oriented, today there are choices for both genders. There are great thrusting dildos and there are mind-blowing automatic blowjob machines.
So, basically, everyone can experience a hands-free orgasm without the need of having a partner.
Fast and Intense Fucking Machine
A fucking machine can give you a stronger and more intense experience than a human can. Let's face it, I can't stroke my penis over 200 times per minute as Kiiroo KEON can. I'm pretty sure that you can't either.
The same goes for vibrating sex toys. So, you shouldn't be afraid of sex machines, they're not designed to replace human intimacy. it's rather a way to widen your sex horizons and get new experiences.
No Condoms Needed
Well, this paragraph is more about pocket pussies and blowjob machines. Condoms are the most popular way to protect sexual partners from STDs, STIs and unwanted pregnancies. However, with a sex machine – there's no more risk
Practice
If you are inexperienced and everything related to sex gives you anxiety – a fucking machine could help you understand your body. You could learn what you do like and what you don't particularly enjoy in bed.
Then you could communicate it to your partner and make your time in bed more enjoyable. Unlike sex machines, humans are not robots. So what works on one person can be completely wrong for the other one. Also, your partner can't get inside your head, so if you want to get what you like – you should tell.
How to Use a Fucking Machine?
Unfortunately, there is no universal instruction for using a sex machine. Since there are different types of them, each comes with a different manual that I always recommend reading before you start using.
Otherwise, you could break, rip, or in any other way ruin the machine. However, you shouldn't worry, most of them are beginner-friendly. Also, I would recommend turning them on and see what they look like in action before getting any actual physical contact with them.
Some machines can be very intense and strong, so better see what they look like in action before you actually try them.
Last but not least – I'm 99% sure that you will need lube with your newly acquired sex machine. So, make sure to get some.
Final Words on Getting a Fucking Machine
As you've already learned, the first sex machine was created over a hundred years ago. The industry that created various fucking machine choices has come a long way and now can satisfy the needs of even the pickiest users.
Currently the most popular sex machine choices include saddles, gliders, thrusting machines, strokes, and automatic sex dolls.
While some work better with beginners, some are designed for advanced users only. that's why it is super important to read the instructions and follow them accordingly. Otherwise, you put your health at risk and could end up hurting yourself as well as quining the fucking machine you invested in.
Be safe and enjoy!