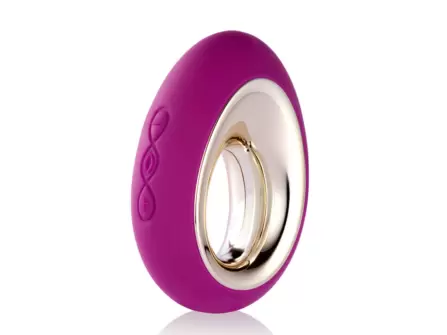 Lelo Alia
Overall Rating
4.28 out of 5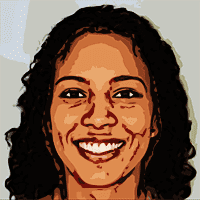 Written by
on , updated on
Lelo Alia
Let's get that right, Lelo Alia does look like an oversized luxurious ring. If it was smaller, I'm pretty sure that you could pass it as jewelry. Just kidding (mostly).
Lelo Alia is an external massager that can stimulate your erogenous zones. Due to its unique shape and comfort grip, it won't slip even in the most intense situations.
Alia comes with strong motors and an ergonomic shape that has softer and firmer sides, so you can choose your side based on your mood.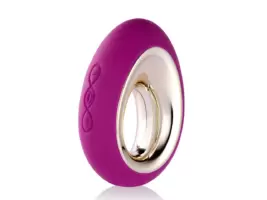 Order Now
The Benefits Of Lelo Alia
Here are the main benefits that you are getting from your Lelo Alia:
Discreet Looks
Well, the first and most obvious benefit of Lelo Alia is the discreetness of the toy. Unlike your regular vibrator, Lelo Alia has discreet and luxurious looks that don't suggest that it's actually a sex toy (personal massager 😉 ).
So, if you accidentally leave it in a visible place and someone who is not supposed to see it actually sees it, most likely they won't suspect what it actually is. Unless you tell them, of course, or they're familiar with the product.
8 Vibration Patterns
Lelo Alia comes with 8 vibration patterns that vary from ruble vibrations to intense uninterrupted stimulation. So, you can take it slow and build up, or you can go super intense – whatever you feel like your body wants that day.
Body-Safe Materials
Lelo uses only high-quality and body-safe materials to produce their toys. Lelo Alia is made from body-safe silicone and ABS. These materials are non-porous, so super easy to clean as they don't have micro pores to accumulate dirt on their surfaces. Choosing body-safe and hypoallergenic sex toys is very important as it protects your body from unexpected skin irritations and allergies.
Easy to Use
Lelo Alia has a super-simple interface with only 3 buttons. Two of those buttons are designed for increasing or decreasing the intensity of the vibrations. The third button located between the first two will help you effortlessly jump between vibration patterns. Also, since the buttons are not flush with the surface, you don't really need to see them in order to control the toy. Your fingers will guide you.
100% Waterproof
Lelo Alia is completely waterproof. So, taking care of it is that much easier, since you no longer need to worry about any water damage. Not only that, waterproof sex toys have an edge over non-waterproof ones since you can take them to and use them in the shower or your bath.
Specs of Lelo Alia
Here are the main technical details of Lelo Alia. Make sure to check out the dimensions of Alia to see how this toy is perfect to fit in your hand.
Materials: ABS Plastic / Silicone
Finish: Matte
Size: 86 x 57 x 34mm / 3.4 x 2.2 x 1.3in.
Weight: 85g / 3.0oz.
Battery: Li-Ion 500mAh 3.7V
Charging: 2hrs at 5.0V 500mA
User Time: Up to 4hrs
Standby: 90 days
Frequency: 120 Hz
Max. Noise Level: 50dB
What's Inside The Box?
Here is the full list of items that you will get when your order arrives. Not only that, everything will be packed in a chic black box.
ALIA™ Vibrating Massager
USB-Charging Cord
Satin Storage Pouch
Warranty Registration Card
Detailed Instruction Manual
In many cases, using sex toys requires lube. As you know, most of your body parts are not self-lubricating like the vagina is. So, if you're planning on some anal play or stimulating the clitoris – always use a lube that is compatible with your sex toy.
What Lelo Alia Feels Like?
Lelo Alia is beautifully designed, no one can deny that. When it comes to ergonomics, the toy is comfortable for grip. My palm is average for a woman (at least I think so). And my fingers are girthier and on the shorter side. The toy is pretty firm, however, the silicone is silky smooth and feels soft against the skin.
When you turn on the vibration, you'll feel immediately that all the action is concentrated at the tip of Alia and there's not much happening on the sides.
Using it was fun but not too exciting. Lube makes the experience a lot better and sort of connects Alia and your body. However, even in the most intense settings, it's nothing compared to the sonic toys that Lelo produces. The vibrations are pretty much skin-deep and similar to any other vibrating toy. So, it would have been a superb toy before the sonic experience came into the picture. However, since now we know that we can experience better, naturally, the expectations for toys are higher to pay the price.
Tips For Using Your Sex Toys
Take a look at my 3 essential tips for using sex toys.
Start Slow and Get Used to Experiences
When it comes to getting your first sex toy, or a new type of sex toy, it is best not to expect anything from it. What I mean and what I notice in reviews, is that people create an image in their mind about how a certain toy will make them feel, and in reality, the experience is totally different. For some it becomes better, however, others are left disappointed. So, don't rush and let the toy surprise you.
Hygiene is a Must!
Hygiene is important. More than a lubricant. Well, they are equally important. that's all. Aside from the technical side. Adult toys need to be cleaned properly. And you have to do it after every use. Otherwise, you can get infected with some nasty microbes, which can cause even more nasty infections and can take months to heal.
Moisturize and Lubricate
Just like you use moisturizer for your face, you need to use a moisturizer for your private parts as well. Especially since you're planning to rub something against them. Not lubing up can cause skin irritations. Why? There is a lot of friction when two dry objects are rubbing against each other.
Lelo Alia Reviews
Before buying any product, it's always useful to do research. The more extensive the research, the more you will know and will be able to make a well-informed decision.
That's why I collected some Lelo Alia reviews, written by verified users that highlight both: positive and negative aspects of the product so that you would know what people do and don't like about the product.
As you know, each of us is different. That's why one product can be perfect for me, or my friend but not so good for you, or vice versa.
Reviews, highlighting positive aspects of Lelo Alia
I recently purchased this product and I really like it for the design, quality & overall esthetic, however at it's strongest level it barely got me my "O". It does the job but I would like more power to give it a 5 star rating. It's not really loud either, which is nice.

-Sugar puss 55
I got this a few weeks ago, the shape it great easy to use and maneuver. The charge isn't very long, it's not the most powerful vibe but it makes up for that in its shape and maneuverability.

-princesspink
Reviews, highlighting negative aspects of Lelo Alia
I have bought many lelo products over the years as it is my wife's favorite brand and swears buy it. However this time the ball was dropped and she was severely disappointed in the power it was capable of as indicated by its advertising.

@plygrnd_prod
I expected it to be as powerful as my last lelo product which was a lipstick looking design, I forget the name now. This design is not powerful enough for me, and even though I only use it approximately 10 minutes at a time at full power, it seems like I need to charge it every other time, or it runs out of battery on me mid-use.

-Claire30
Alternatives to Alia
Lelo Alia is one exciting sex toy, let's get that right. However, there's always a chance that you are shopping for something slightly different. That's why looking into some alternatives is always a good idea. Unless, of course, you're sure that Alia is what you're looking for. Here are my top alternatives to Lelo Alia:
If you like oral sex, you definitely should consider Lelo Ora 3. The vibrator has small nodules that move fast, mimicking oral sex. This is a very exciting and unique toy. But it's one of the more expensive Lelo toys designed for the clitoris.
Sona 2 (Cruise) – this toy has a large mouth that wraps around the clitoris and stimulates with sound waves. There is no direct contact with the clitoris, but the stimulus can be felt deeper than the surface.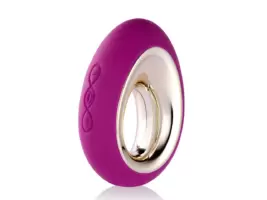 Order Now
The Verdict on Lelo Alia
Lelo Alia is a very beautifully designed sex toy. It works perfectly for massaging your whole body throughout. However, as brilliant as it is on your whole body, on your private parts it may lack strength.
Just like most regular clitoris vibrators, Lelo Alia stimulates the outer surface of your clitoris and the vibrations don't travel deeper. So, the orgasms are pretty similar as well. Close to something you can achieve without toys when you're in a rush.